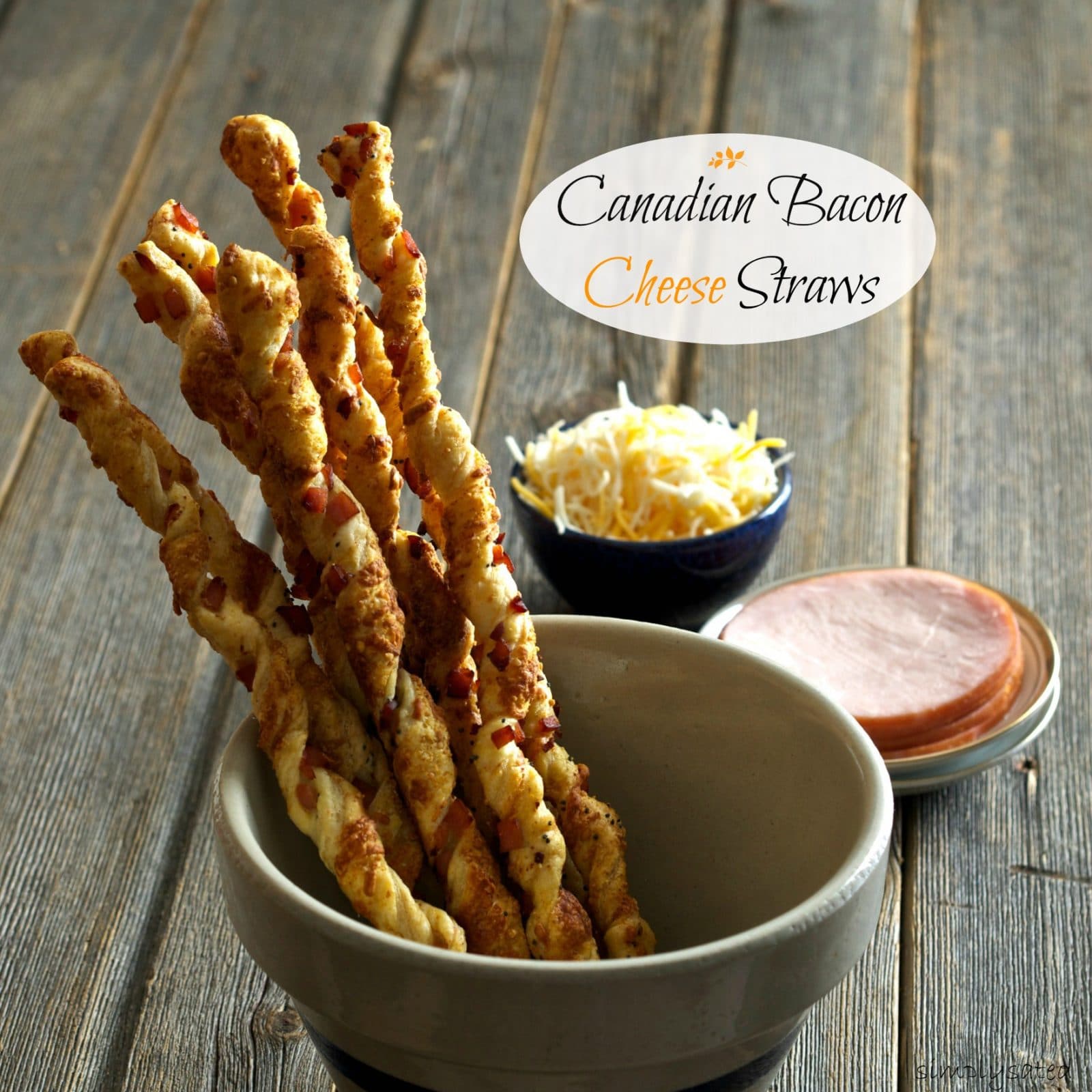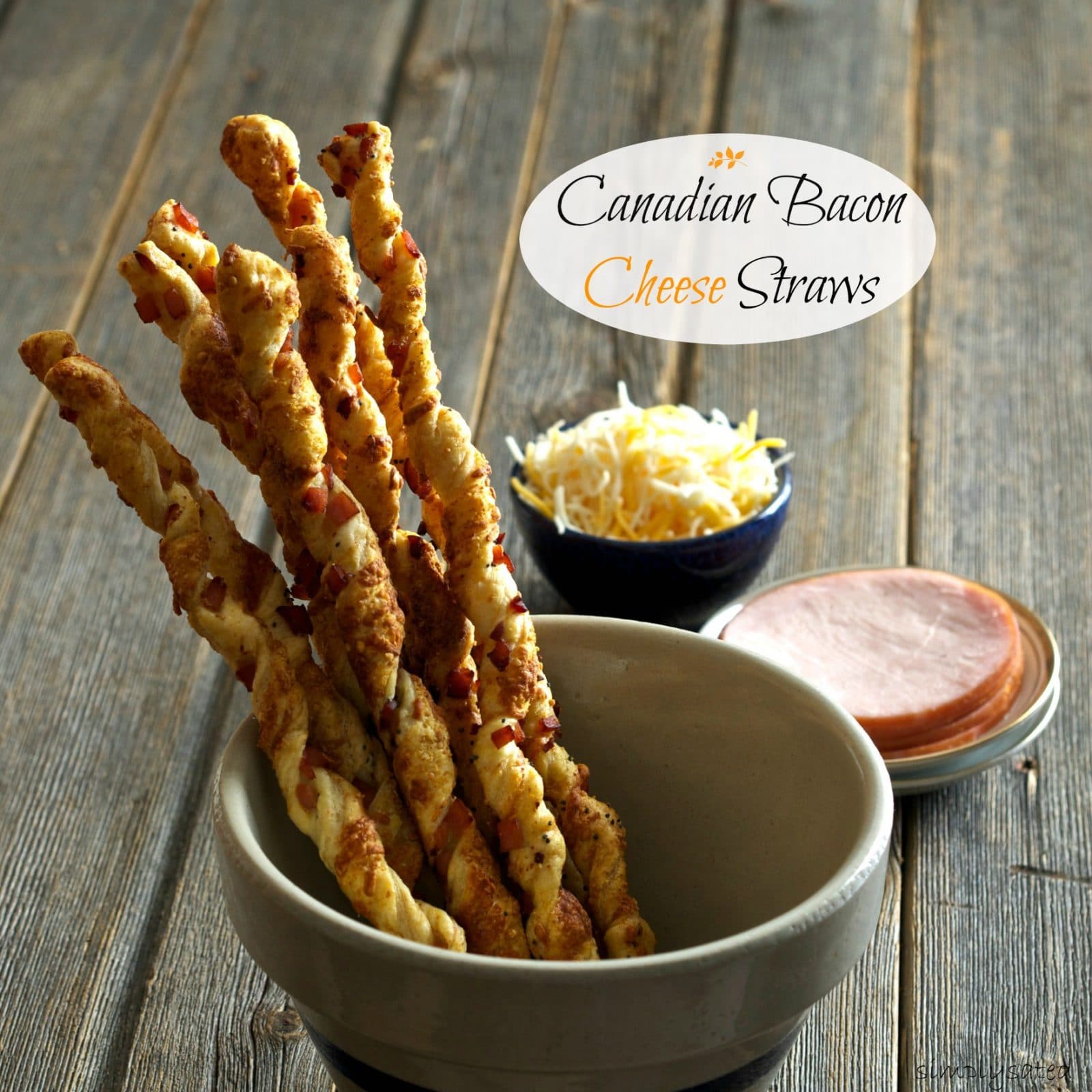 Just how fun are these Canadian Bacon Cheese Straws? I love them! They are rustic but elegant, they are delicious and they are easy. I can't wait to serve them at my next dinner party. You know, the one I'm having for Prince William and Duchess Kate.
I know I will hear lots of oohs & aahs and I'm pretty sure my homemade Canadian Bacon Cheese Straws will be the first appetizer William & Kate will stretch out their Royal fingers to grab.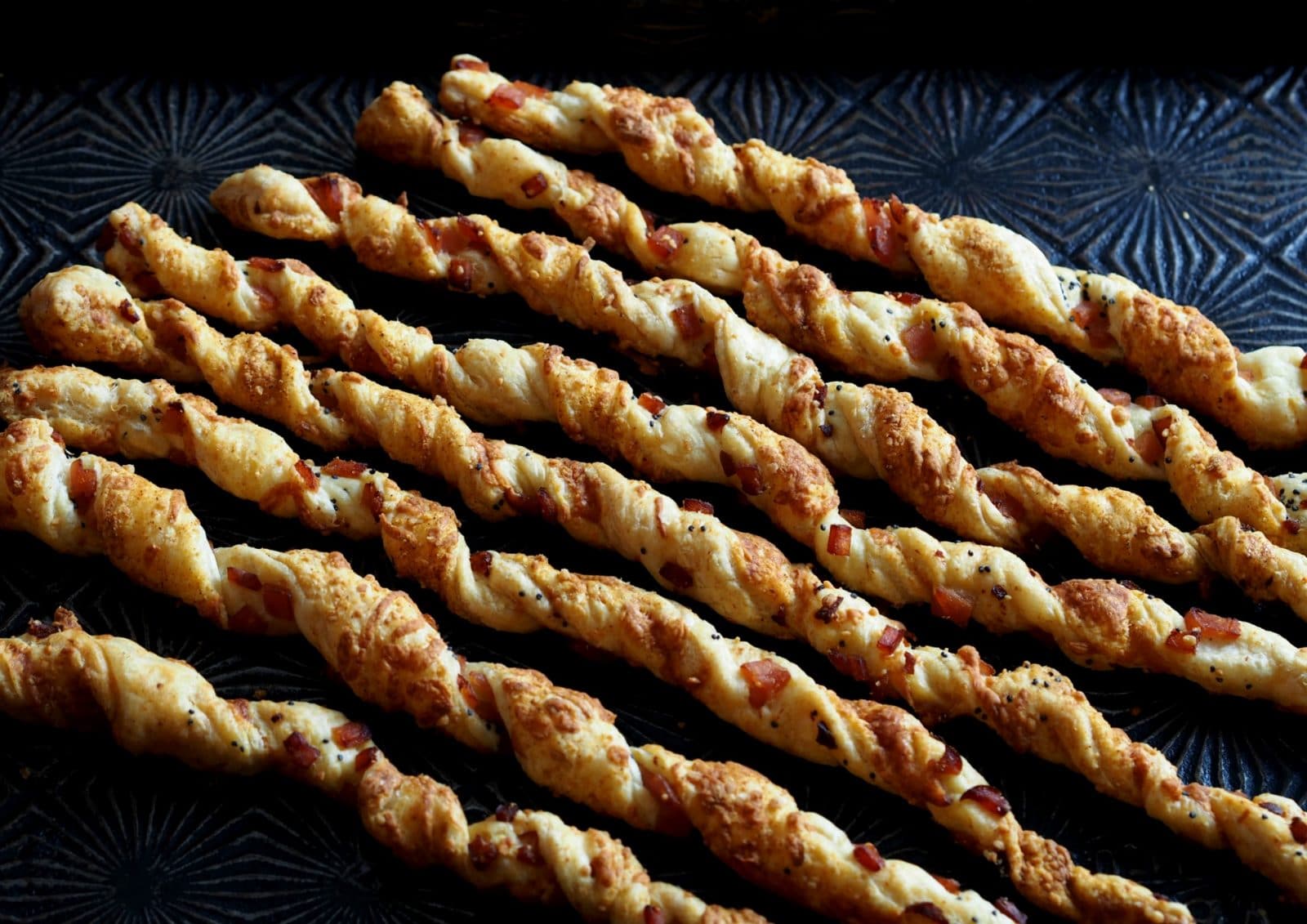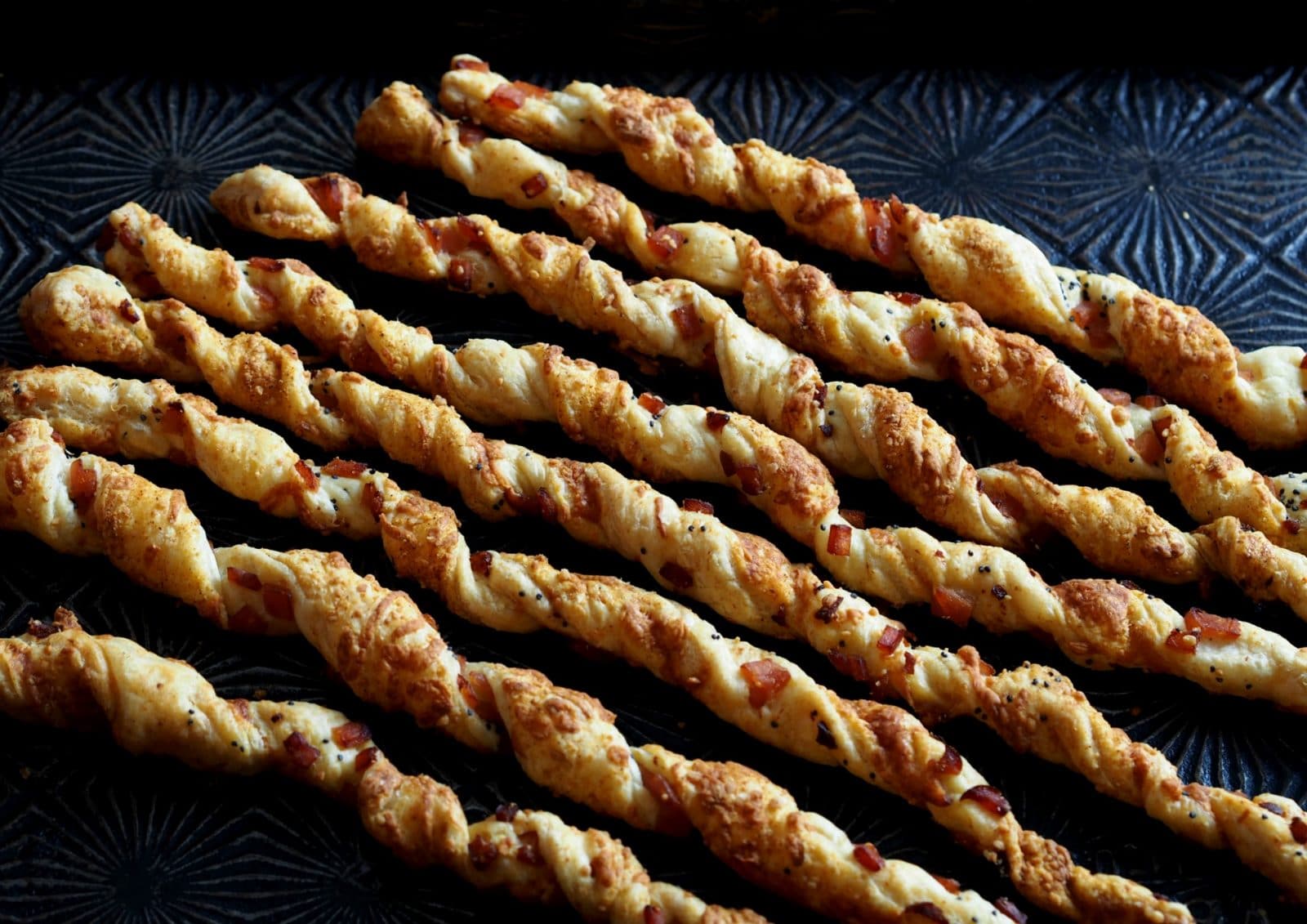 Last fall I had the distinct pleasure of being asked to be a Jones Dairy Farm Ambassador. I'm not kidding you – an Ambassador! Now, I'm not claiming this honor is equal to the United States Ambassador to the Court of St. James's, but it is still an honor and I was thrilled.
Plus, I'm pretty sure being any kind of Ambassador will put me one step closer to my goal of dining with Prince William & Duchess Kate.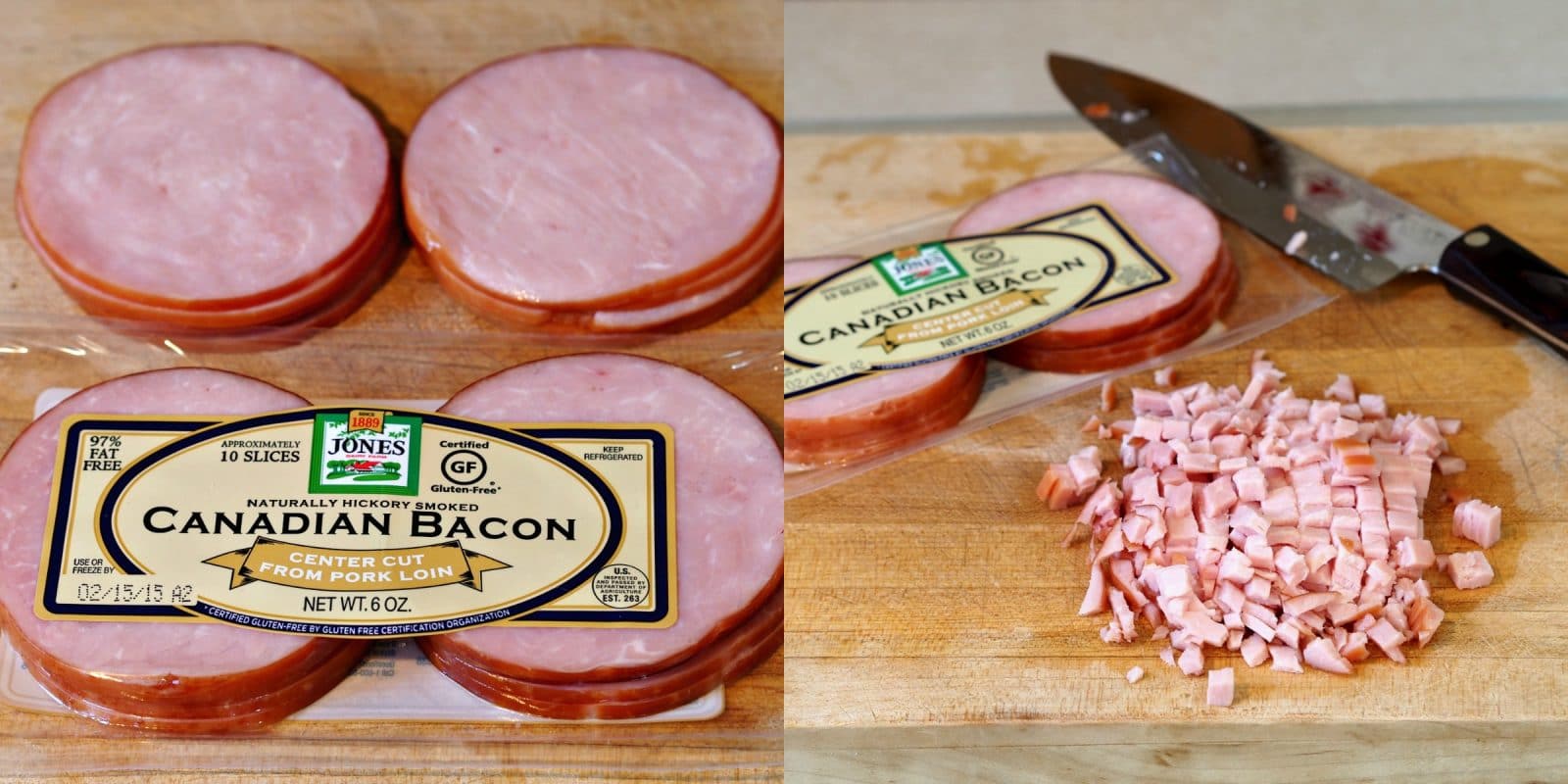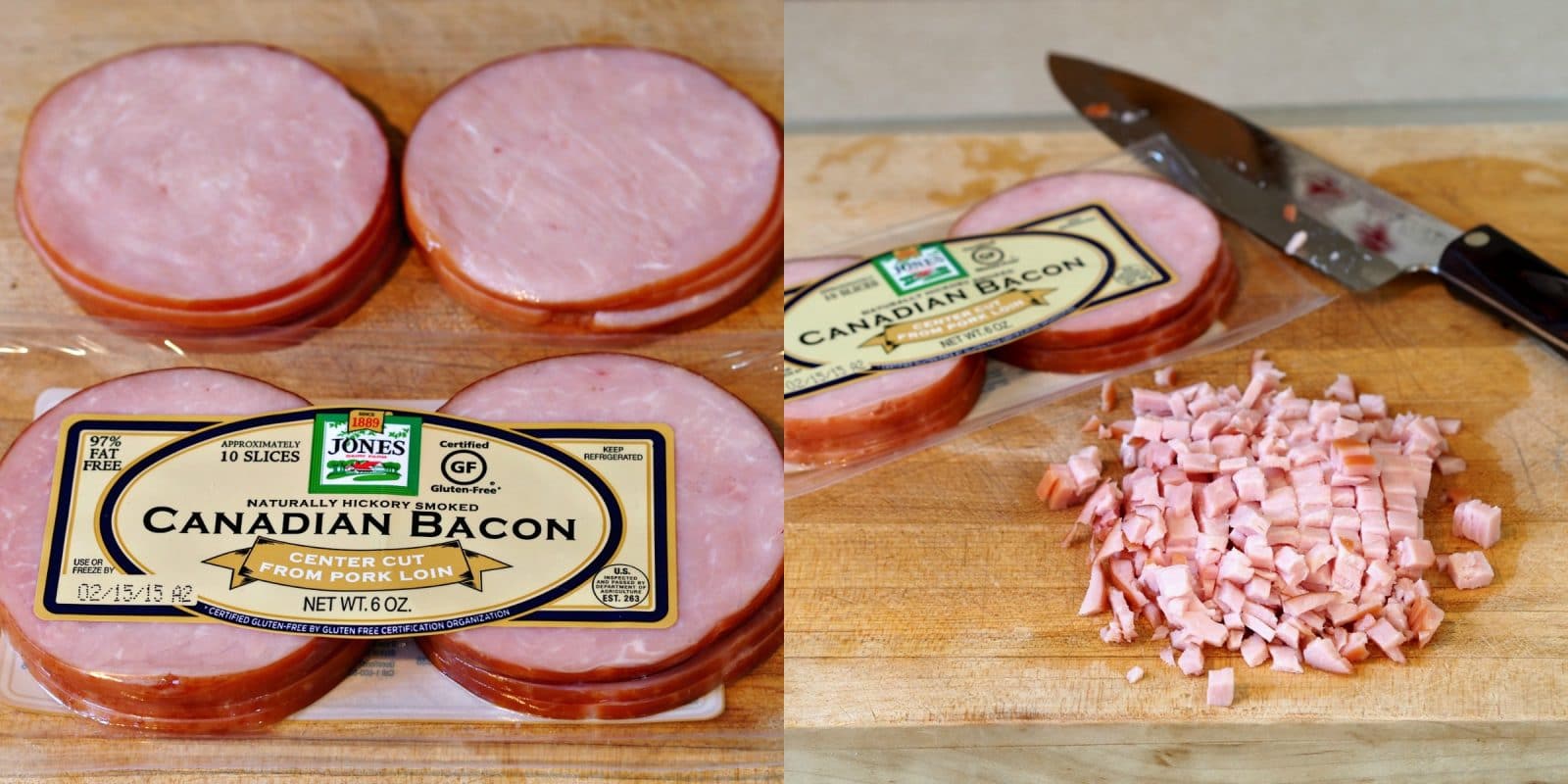 The first priority of being a Jones Dairy Farm Ambassador is to develop recipes using Jones Dairy Farm products and that makes my job extremely easy. This month's product is Jones Dairy Farm Canadian Bacon that is center-cut from the pork loin, naturally hickory smoked and gluten-free.   What isn't to love?!
Each Jones Dairy product I have tried has been superb – from their Original Pork Sausage used in my Wild Rice Jones Sausage & Apple Stuffing to their Family Ham used in my Hot Pepper Jelly Glazed Ham and in my Pepper Jelly Hawaiian Grilled Cheese.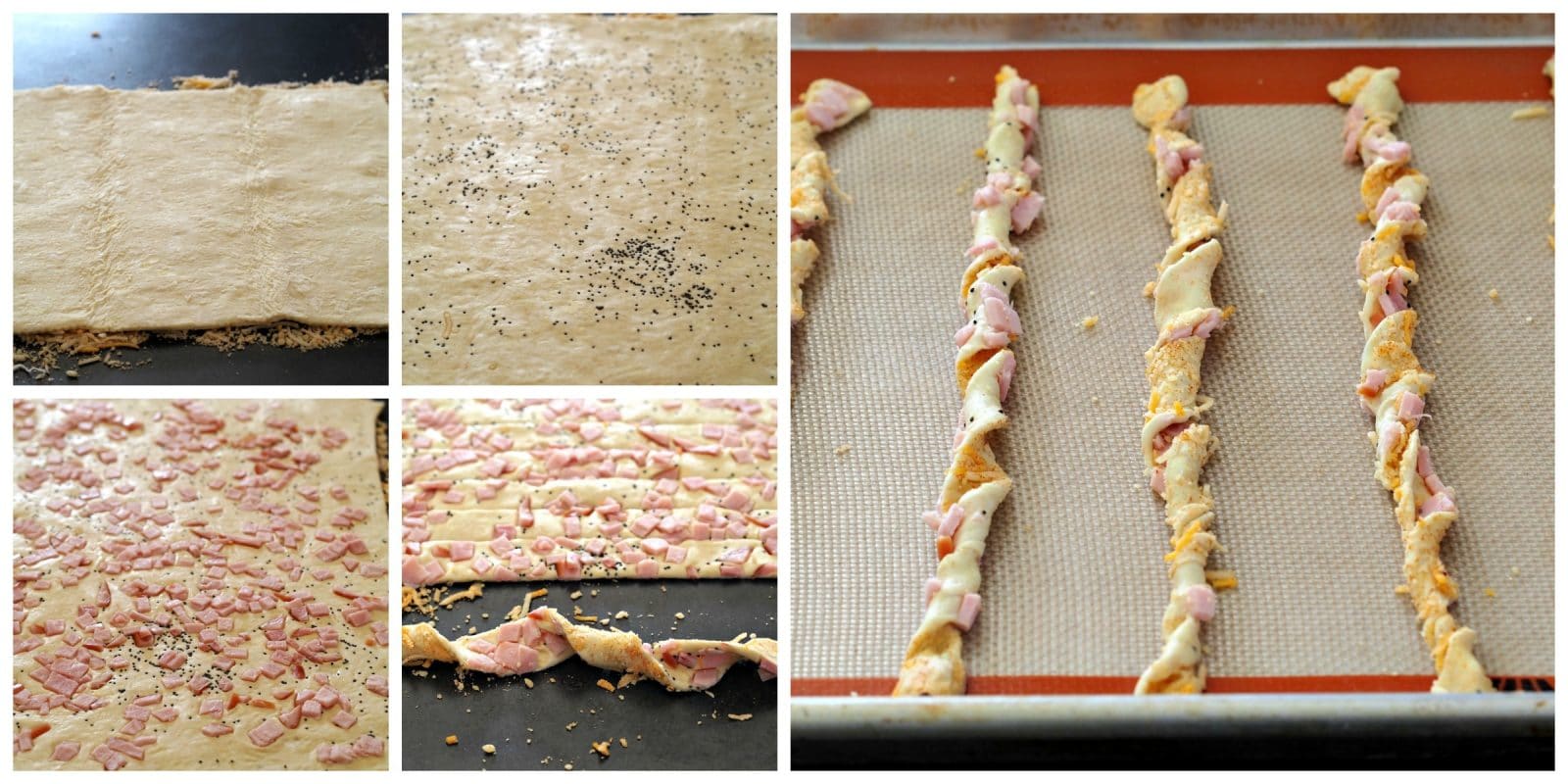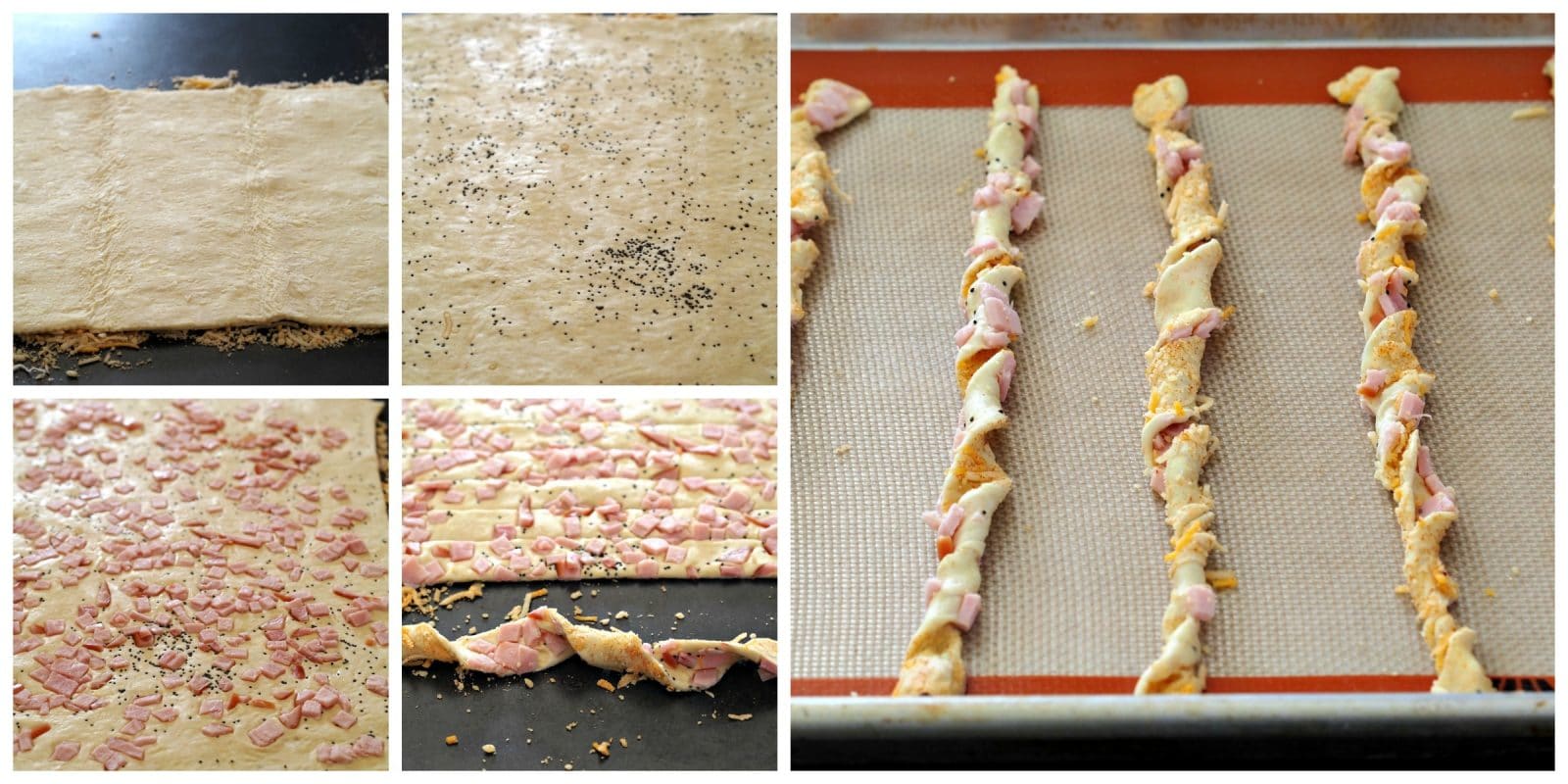 Well, it's time to send out dinner invites to the Prince and Duchess. I know they will accept – especially when they see the invitation comes from Ambassador Susan Gall.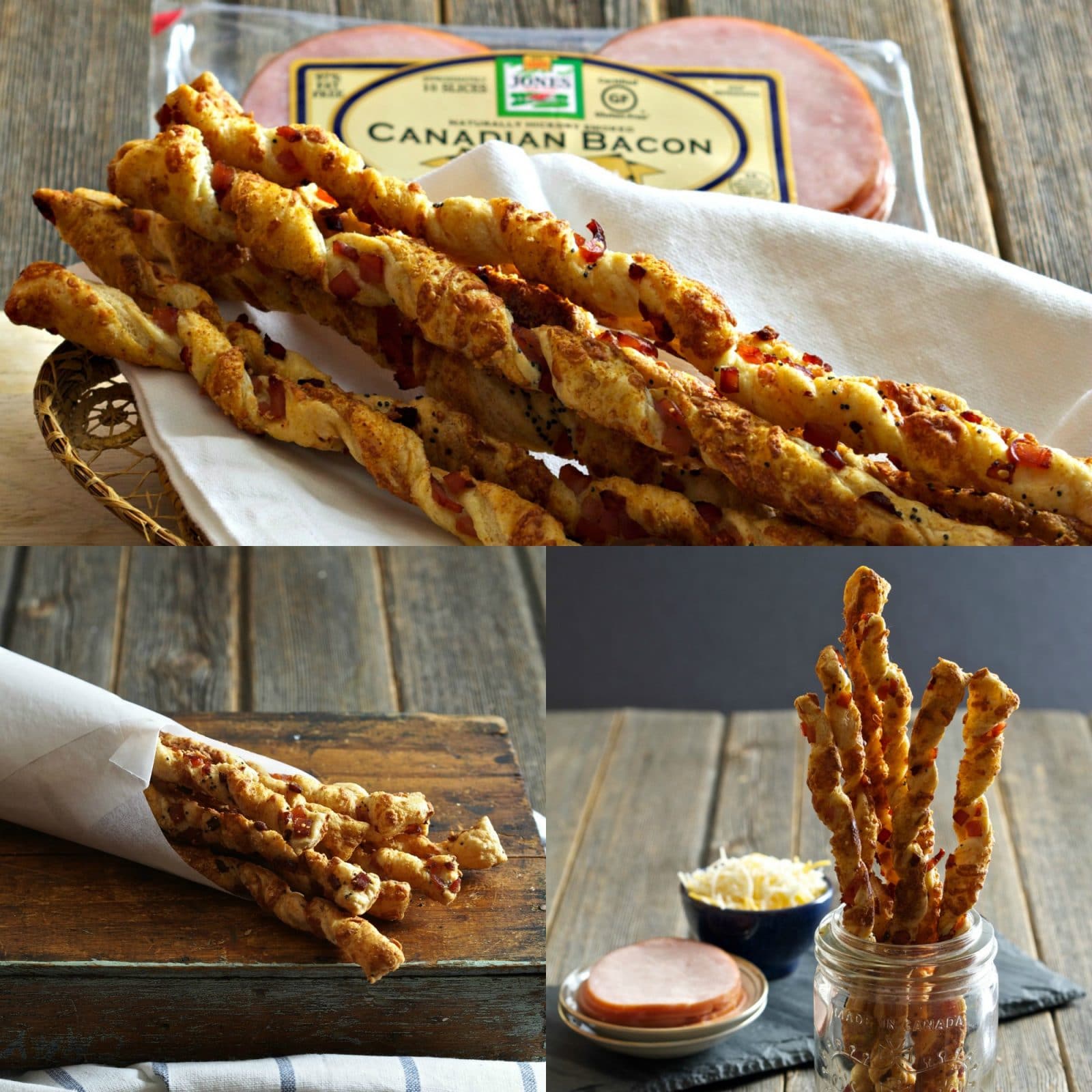 I am confident William and Kate will love my Canadian Bacon Cheese Straws and I'm sure you will, too.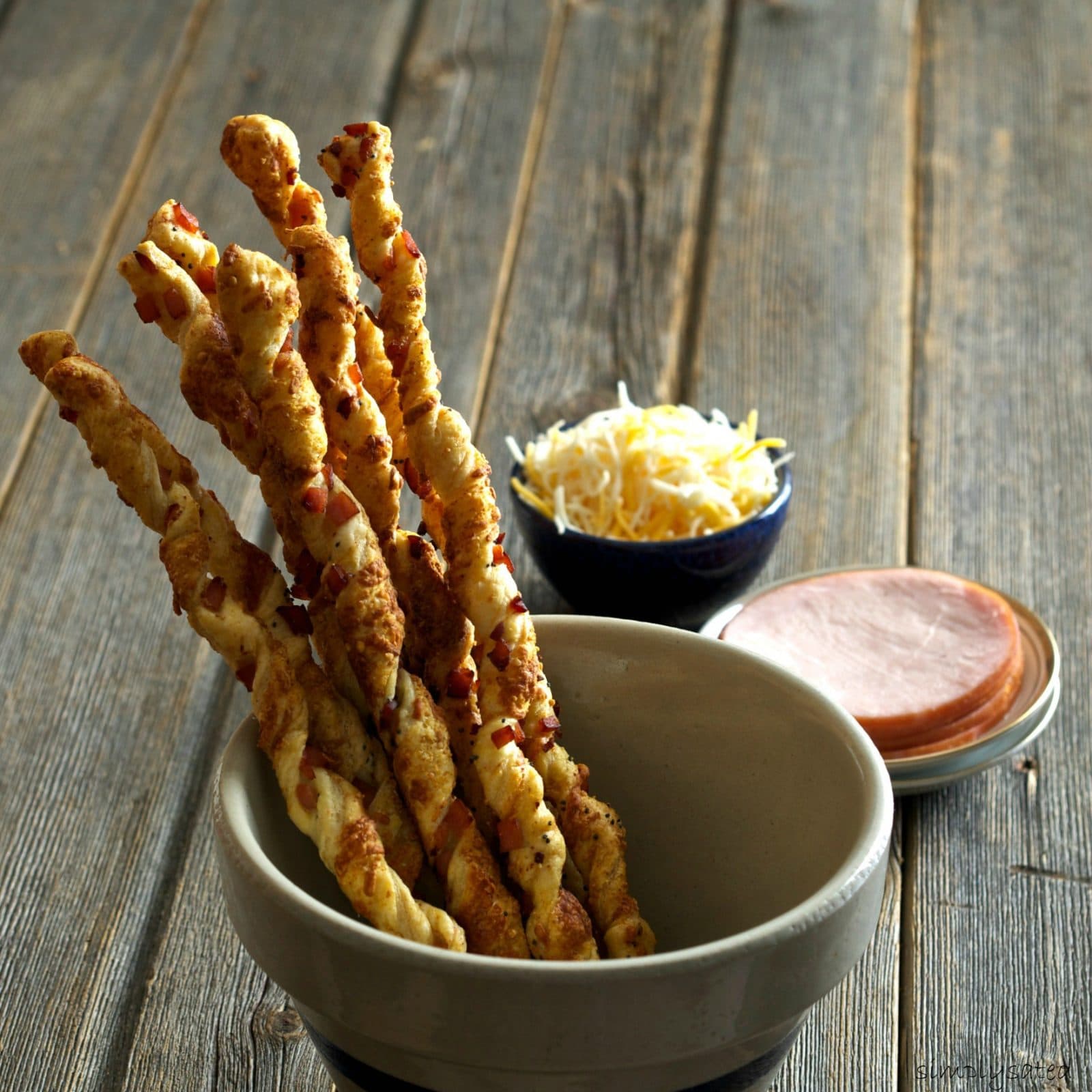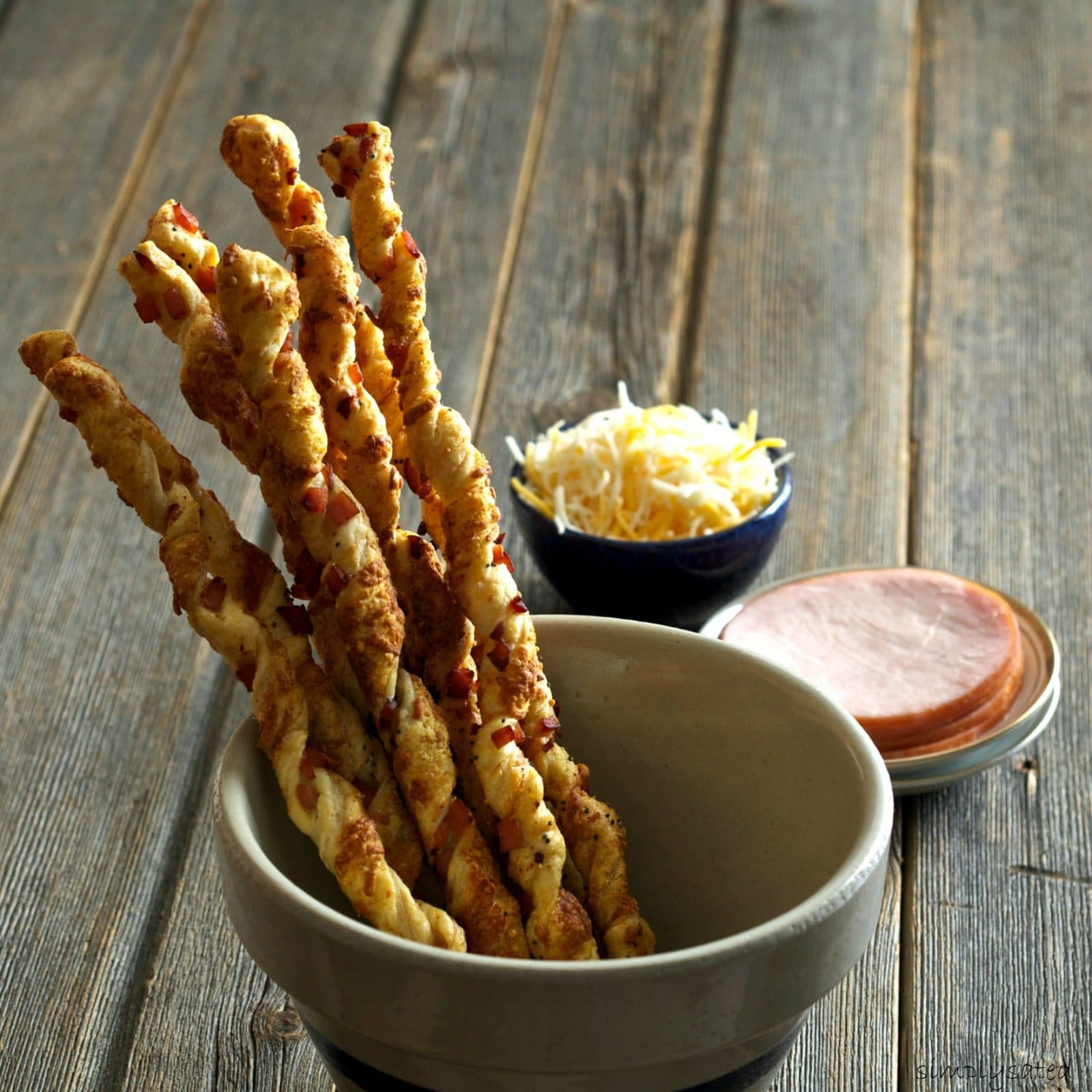 Enjoy!
Jones Dairy Farm sponsored this post, and all opinions are my own.  Thank you for trusting me to bring you products I love.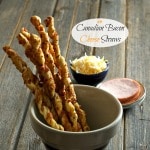 Canadian Bacon Cheese Straws
An easy & elegant appetizer suitable for two or for a large crowd. They are also a great "bread" to serve alongside a salad. Recipe inspiration: Cooks Illustrated (http://www.cooksillustrated.com/recipes/3226-cheese-straws)
Ingredients
1

sheet puff pastry

store-bought, thawed

½

cup

Parmesan cheese

grated

½

cup

cheese

Gruyere, grated or Mexican Blend, shredded

½

cup

Jones Dairy Farm Canadian Bacon

minced

1/8

teaspoon

cayenne pepper

¼

teaspoon

coarse salt

kosher or sea salt

1/8

teaspoon

black pepper

1

teaspoon

poppy seeds

optional

Fresh herbs

parsley, basil, rosemary, minced - optional

Honey mustard sauce – for dipping

optional
Instructions
Be sure to allow enough time to defrost the puff pastry. To thaw frozen puff pastry, let it sit in the refrigerator overnight or on the counter for 30-60 minutes.

Adjust one oven rack to upper-middle and one to lower-middle.

Preheat oven to 425F.

Line two baking sheets with parchment paper or nonstick baking mats.

In a small bowl, combine Parmesan, shredded cheese, and cayenne pepper.

Sprinkle working surface with cheese mixture then top with puff pastry sheet.

Roll the dough out to a 10x13-inch rectangle. Rolling the dough will press the puff pastry into the cheese mixture.

Sprinkle the top of the puff pastry with minced ham, poppy seeds and coarse salt then gently roll the dough with a rolling pin so that the ham, poppy seeds and salt are slightly pressed into the dough.

Use a pastry or pizza cutter to trim the edges and cut puff pastry into ¾-inch strips.

Carefully pick up each end of a pastry strip and twist the ends in opposite directions into a "straw" or tight corkscrew shape.

Place cheese straw on the prepared baking sheet 1-inch apart. Repeat until all straws are made.

*If wanting to make and bake or freeze for later use, see notes.

Transfer the trays of cheese straws to the refrigerator to cool for 15 minutes.

After cheese straws have chilled, transfer baking sheets to the oven and bake 8-13 minutes or until golden brown and puffed. Switch and rotate the trays halfway through baking.

Let cooked cheese straws cool on the baking sheet.

If desired, serve with honey mustard sauce or a dip of your choice.

Enjoy!
Recipe Notes
The cooled cheese straws can be kept in an airtight container at room temperature for up to two days. If desired, reheat, uncovered in a 350F oven for 5 minutes before serving.
*If wanting to make the straws now and bake later: wrap each baking sheet tightly with plastic wrap - refrigerate for up to 3 days.
***If wanting to make the straws now to freeze and bake later: cover the baking sheets with plastic wrap and two layers of aluminum foil. Transfer the baking sheets to the freezer for up to 1 month. (When ready to bake, thaw the straws, still covered and on the trays on the counter-top about 2 hours, bake as directed.)