Crescent-Wrapped Asparagus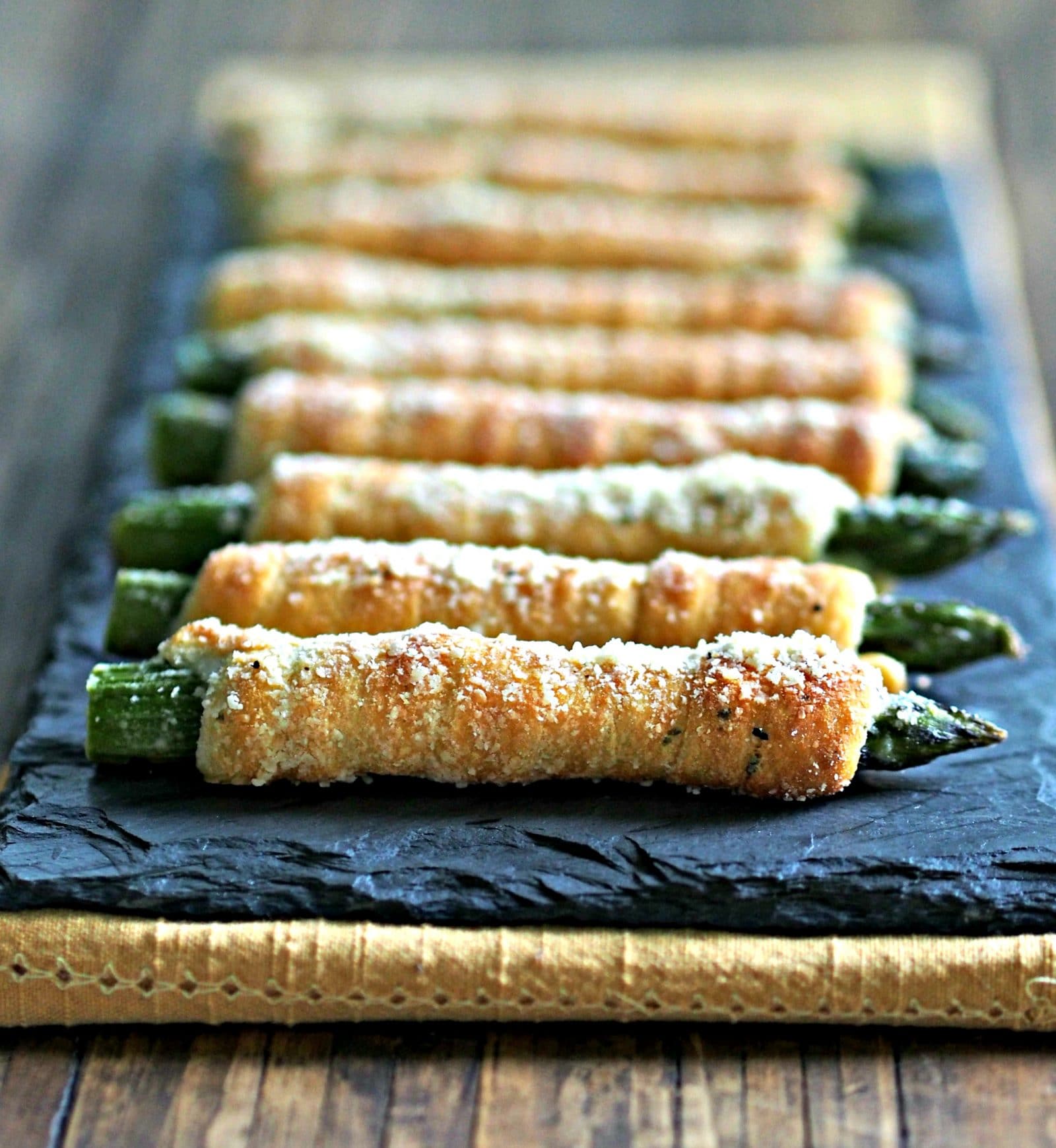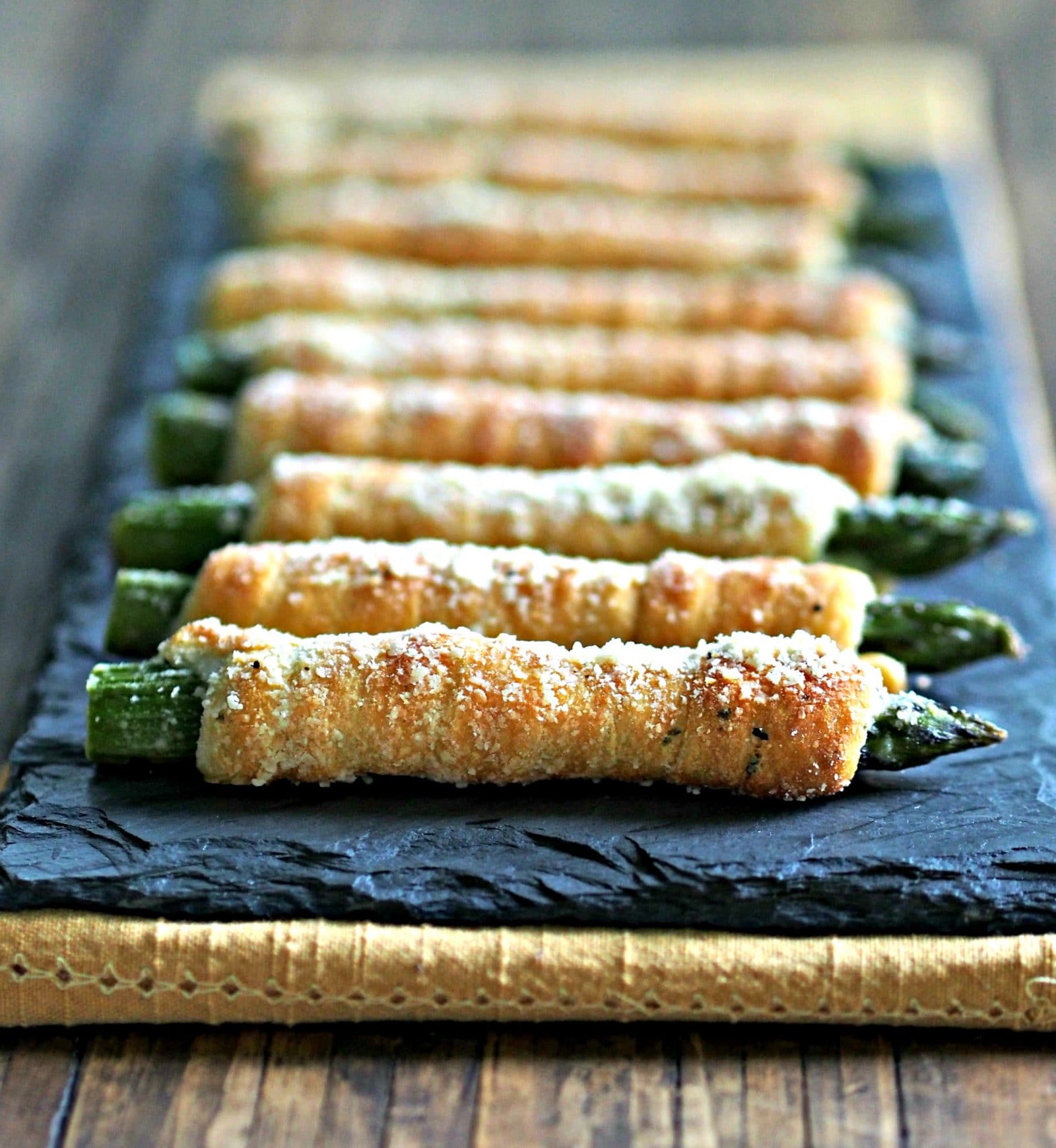 Asparagus and I weren't even on speaking terms. I was rude and would walk quickly by any time I saw it displayed in the produce department or served in a buffet. I'm now ashamed of my previous conduct and extend my sincerest apologies to this vegetable I hated much of my life.
I'm so thankful my lucky stars and Mrs. Howell introduced me to Crescent-Wrapped Asparagus.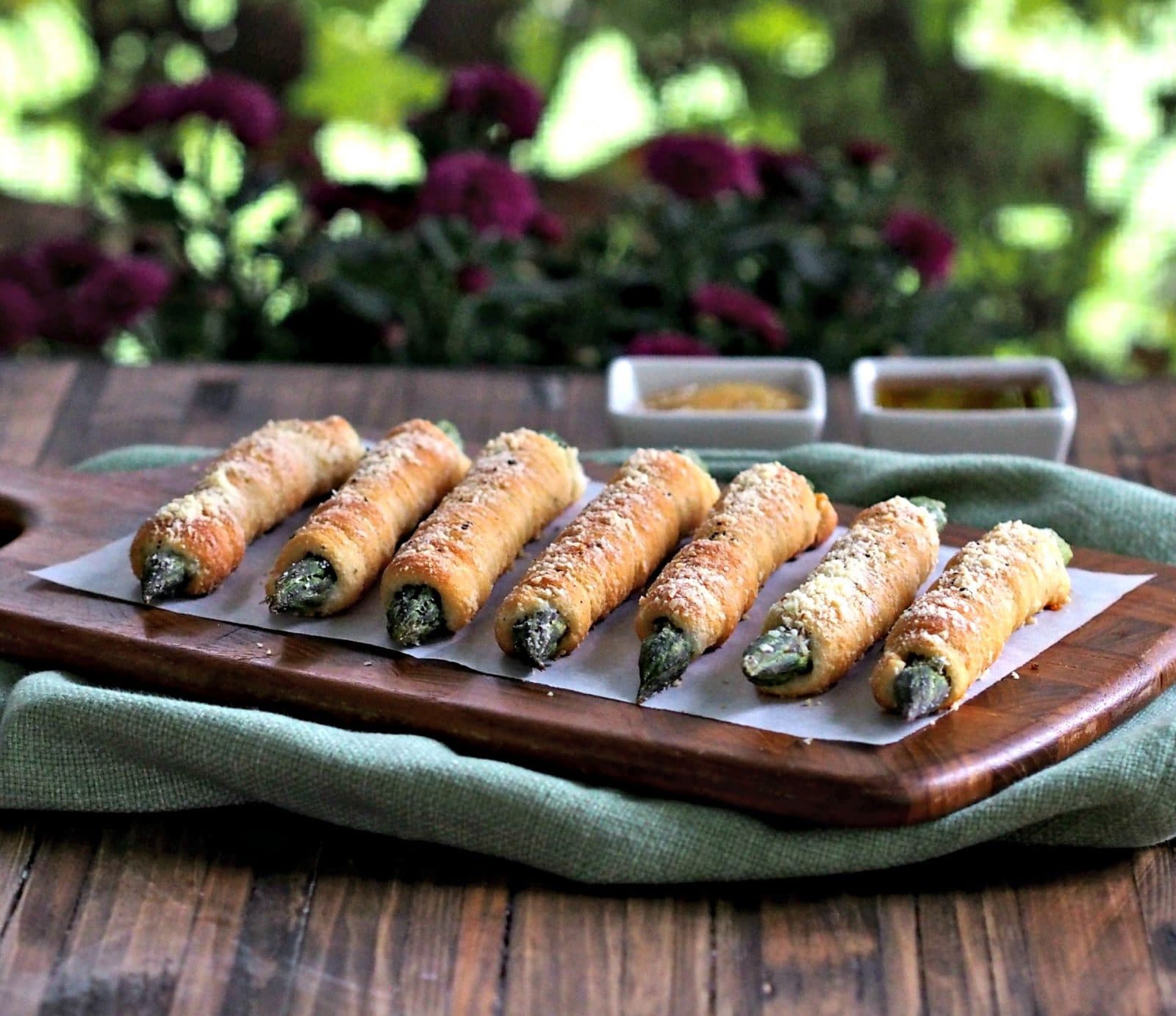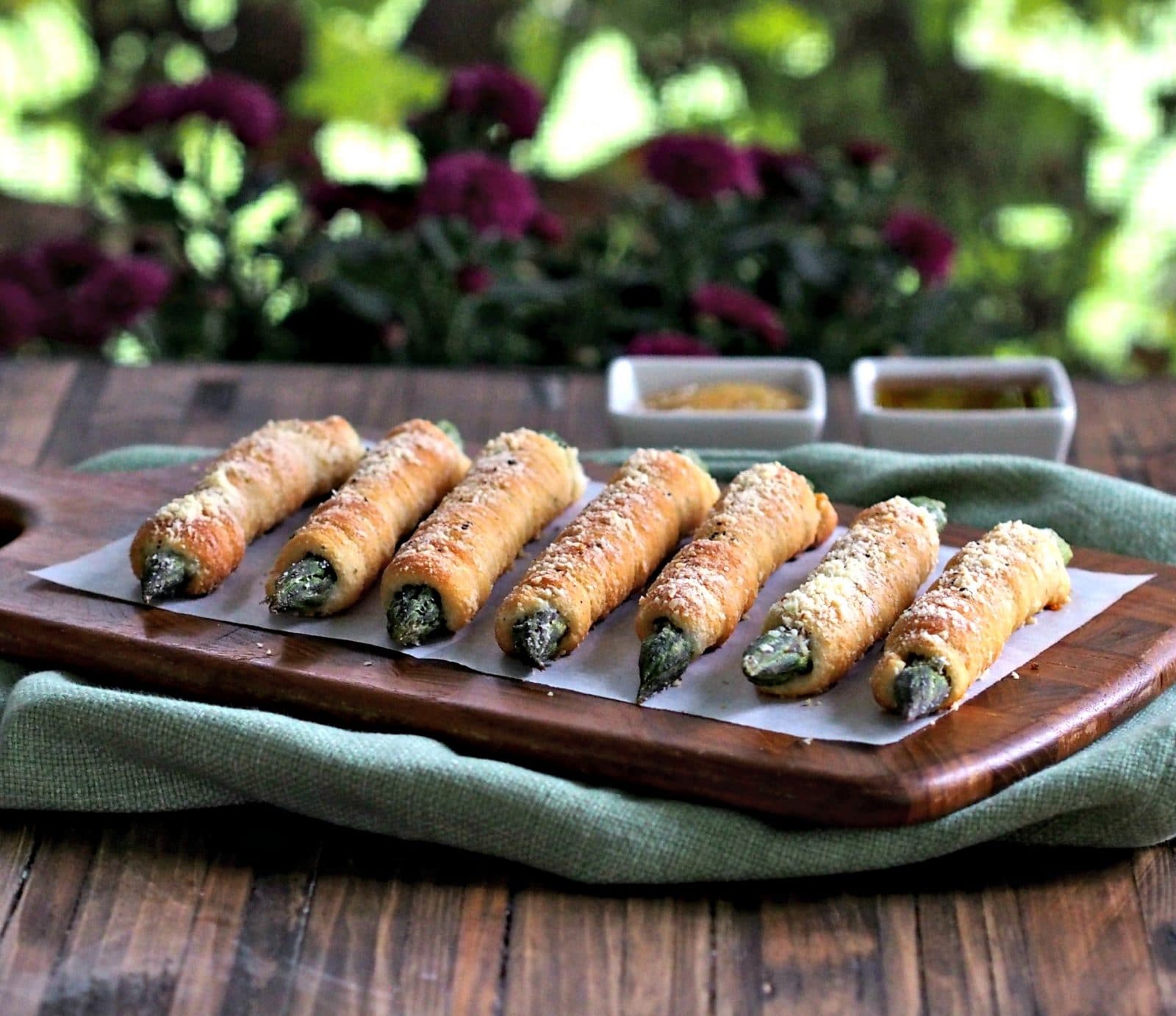 The who, what, why, when and where the asparagus lightning bolt struck and altered my opinion of the thin green stalks need to be answered.
Who?     Mrs. Howell, fellow church member
What?     Crescent-Wrapped Asparagus
Why?       With just one bite, I realized asparagus could taste great.
When?   1982
Where? Church potluck supper, Columbia, Missouri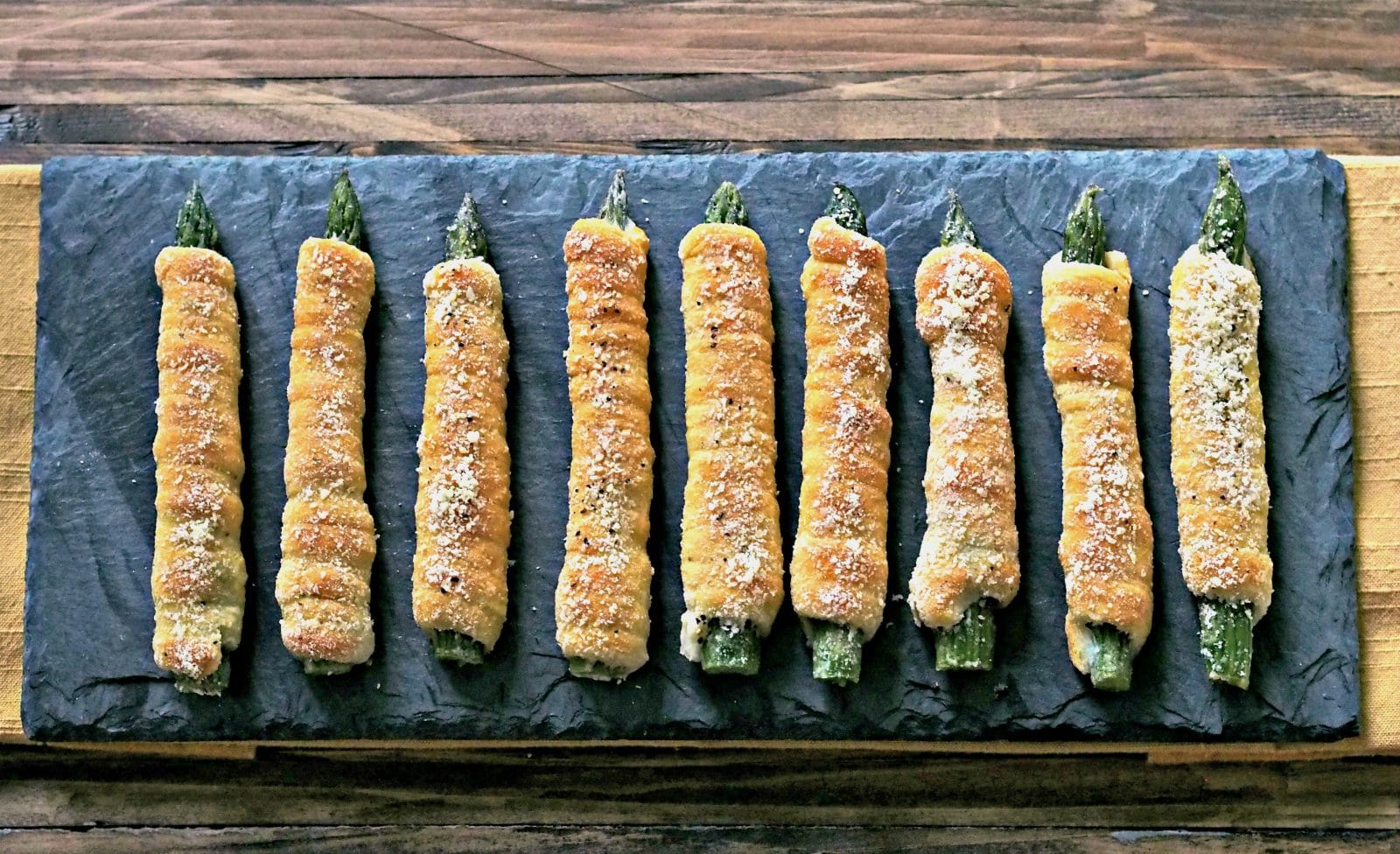 I regret I never did get Mrs. Howell's recipe, but my recipe is very similar. I added Boursin Cheese, and for those of you who don't know about Boursin, it is a soft cheese very similar to cream cheese and comes in three flavors. I used Garlic and Fine Herbs Boursin for Crescent-Wrapped Asparagus. It is also a divine addition to eggs, potatoes, soups, and vegetable dishes.  FYI, this is not a sponsored post. I just love Boursin Cheese and use it often in my cooking.
Two other terrific recipes with Boursin Cheese are Hot Onion Dip with Boursin and Summer Pasta Salad with Boursin.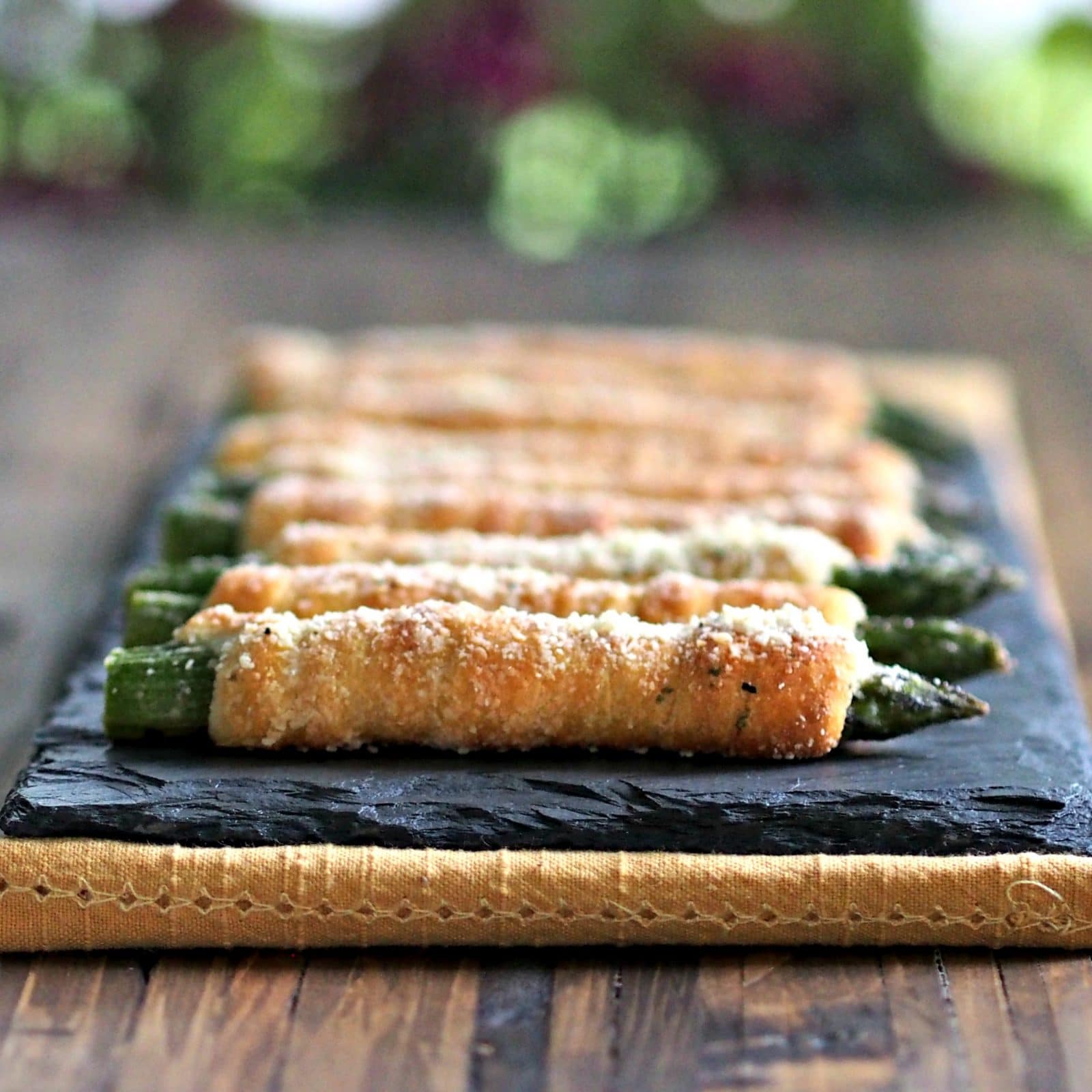 Crescent-Wrapped Asparagus with Boursin is very simple.
Basically, prepare the asparagus, open the pre-made crescent roll dough and roll it out a little thinner with a rolling pin.
Spread softened Boursin Cheese over the dough then cut the dough into 1/8" strips.
Wrap the strips around the asparagus then roll the wrapped asparagus in grated Parmesan.
Bake until golden brown.
Asparagus didn't deserve my snubs. I guess to have vegetable-loathing transparency, I should admit there are still a few others I still avoid.
Said vegetables shall go unnamed until I find a reason to love them. I would never want to disparage vegetables others do love.
Please check out two of my other favorite asparagus recipes: Grilled Asparagus with Prosciutto and The Cookie Rookie's Asparagus Tart with Gruyere Cheese.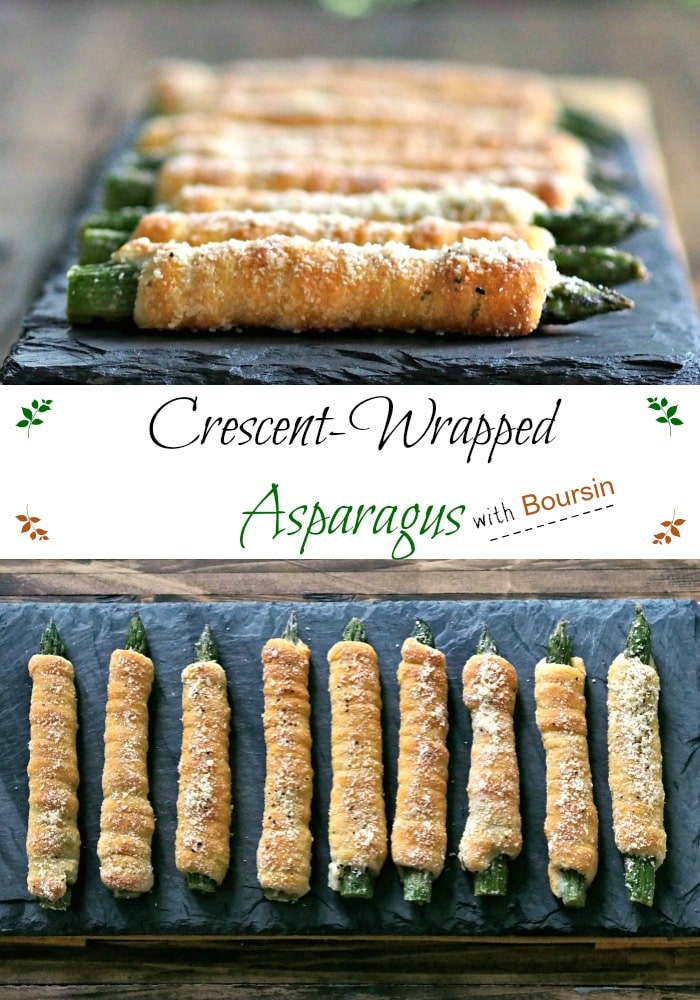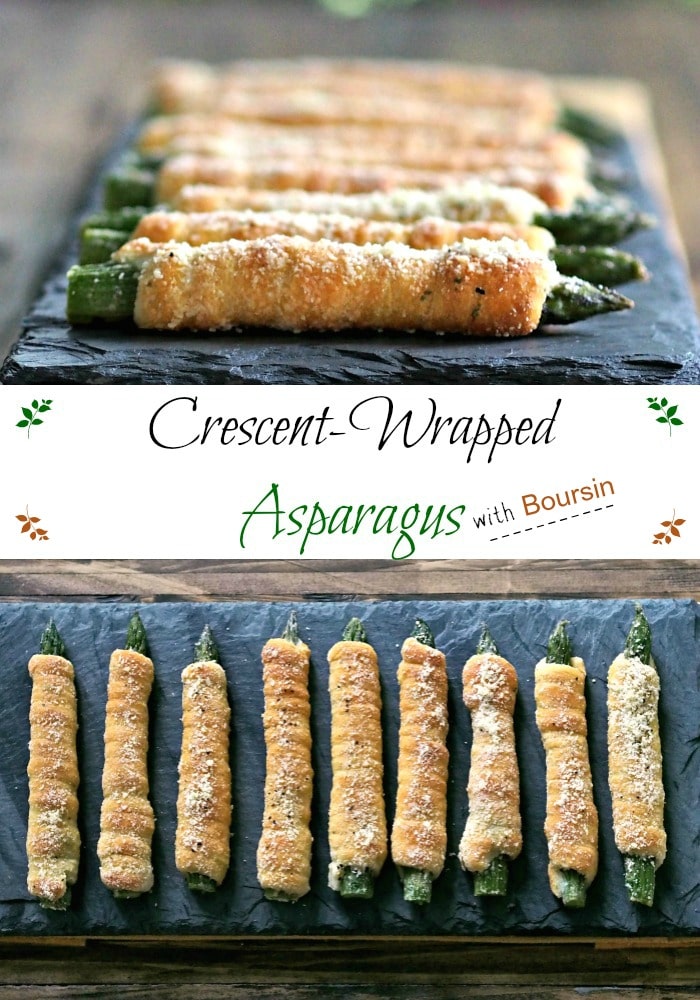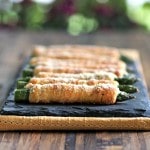 Crescent-Wrapped Asparagus
Asparagus wrapped with Boursin cheese & crescent rolls, rolled in grated Parmesan then baked.Healthy, easy side, appetizer or snack.
Servings
8
-16 *See note.
Ingredients
*See note.

16

asparagus stalks

1

package Pillsbury Crescent Seamless Dough Sheet

½

package Boursin Cheese

or similar product, room temperature

½

cup

grated Parmesan Cheese

Ground black pepper
Instructions
Preheat oven to 350F and place rack in middle upper 1/3rd of oven.

Line baking sheet with parchment paper or aluminum foil and spray with cooking spray.

Wash and dry asparagus and snap off thick end (or cut off 2" from thick end).

Salt and pepper asparagus.

Unroll crescent dough sheet and use a rolling pin to roll out dough into a thinner rectangle, approximately ¼" thick.

Spread Boursin cheese oven crescent dough.

Use a pizza cutter to cut dough into 1/8" strips.

Wrap dough strip around asparagus, but leave the tip-end exposed.

Gently roll wrapped asparagus in grated Parmesan cheese.

Place wrapped asparagus on the parchment or foil-lined baking sheet (leave 1 inch between stalks).

Sprinkle asparagus with more grated Parmesan and ground black pepper.

Bake 13-15 minutes or until dough is golden brown.

Serve as a side, appetizer or snack.

Enjoy!
Recipe Notes
*The package of crescent rolls and the whole package of Boursin Cheese are enough to make twice as many asparagus strips.