Secret Ingredient Shrimp Cocktail (Ceviche de Camaron)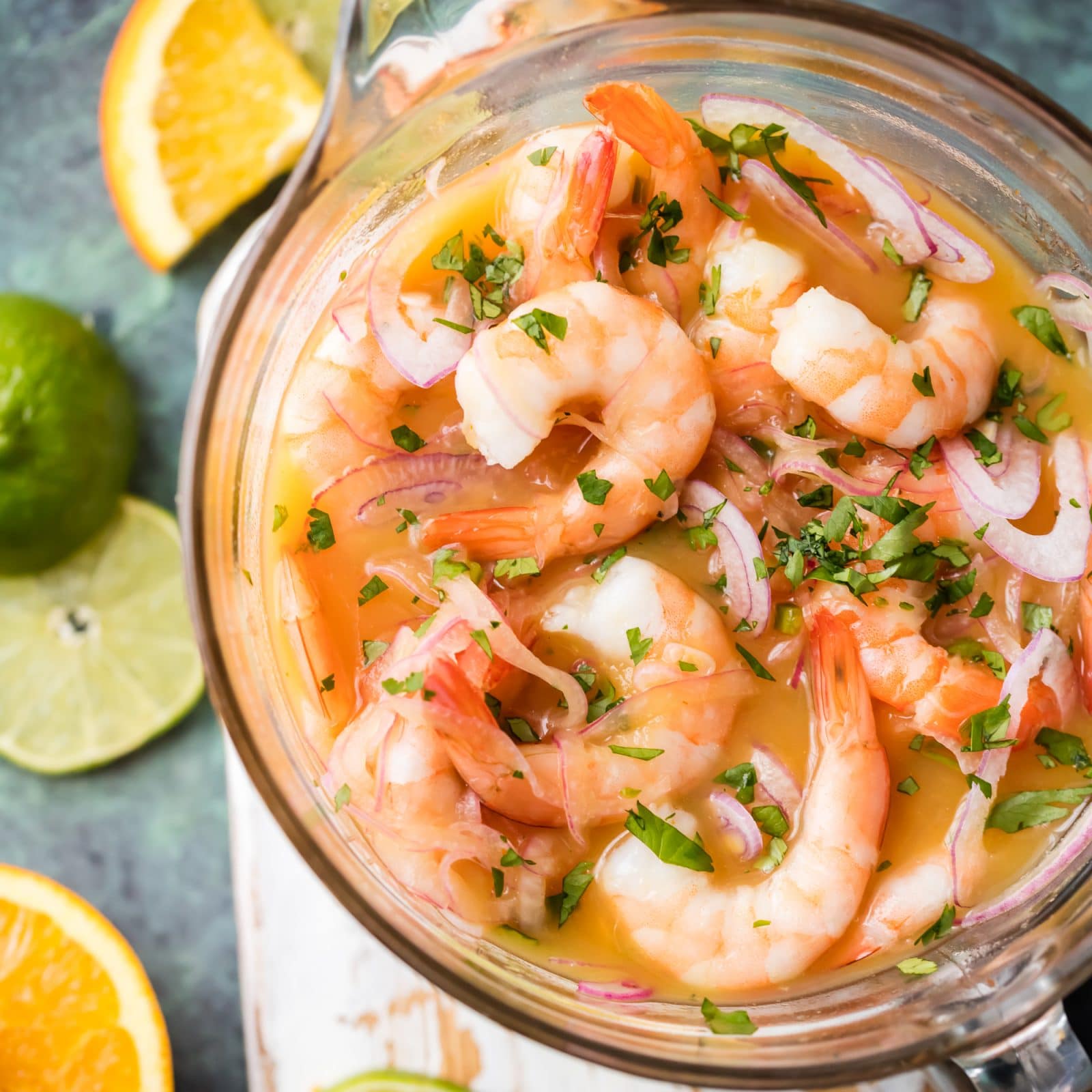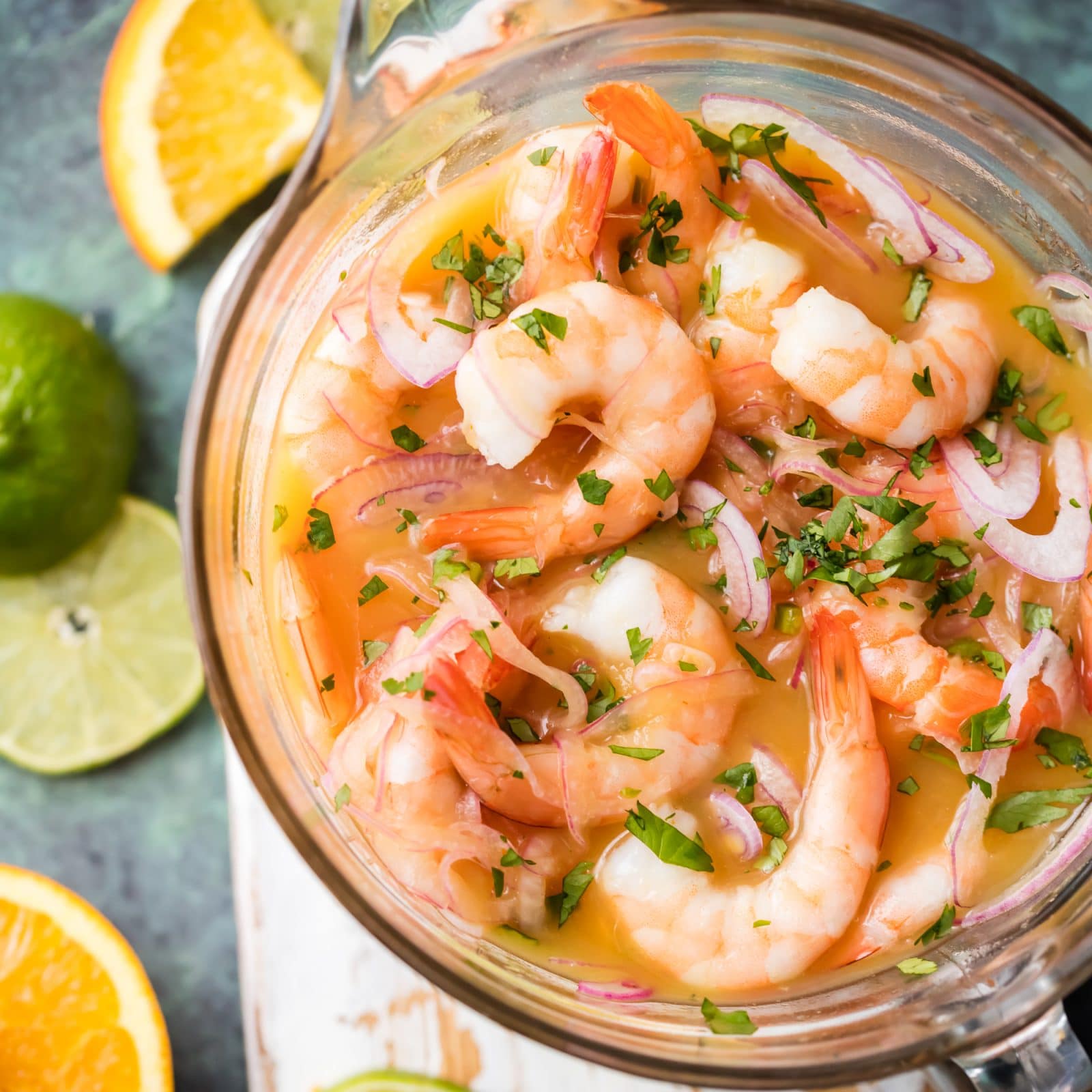 …a personal letter to Secret Ingredient Shrimp Cocktail:
Hello Gorgeous! Yes, I'm talking to you Miss Perfect Shrimp Cocktail. You, the one bathed in orange juice (psst, don't tell anyone), lime juice, ketchup, mustard and embellished with translucent slices of red onion, teeny jalapeno morsels and those cute green cilantro leaves. Thank you for coming into my life; I adore you and pledge my lifelong love to you!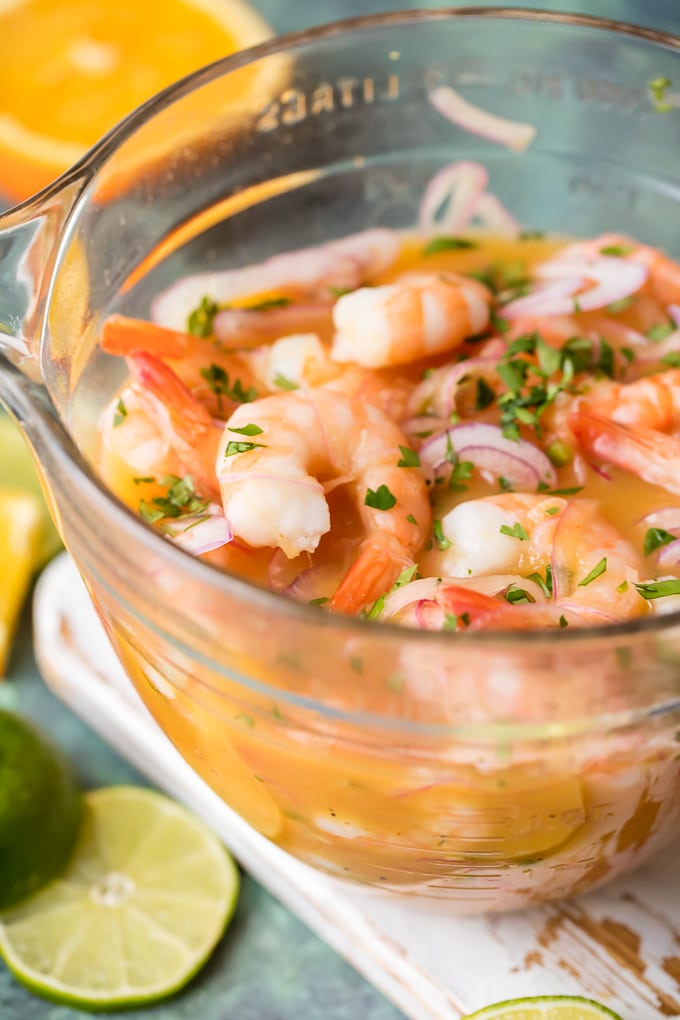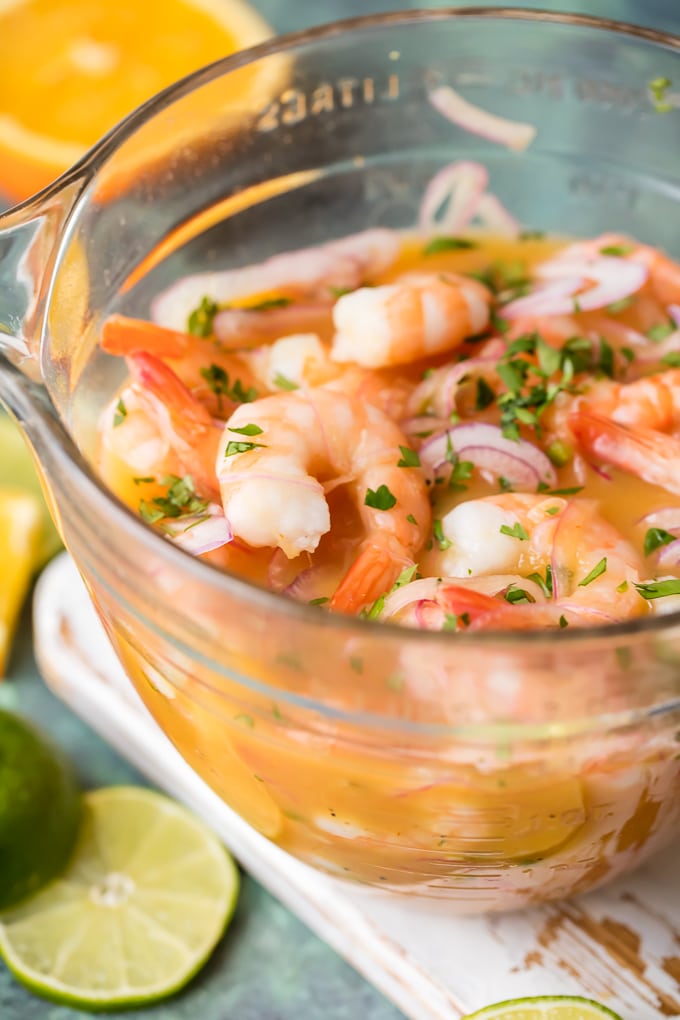 This shrimp cocktail recipe came into my life about ten years ago. After tasting it the first time, I knew it would become my go-to shrimp cocktail recipe from then on. I said goodbye to the old standard – the one served every New Year's Eve, the one with shrimp hanging in a circle off a glass dish with the shrimp cocktail sauce nestled in the middle. That one reminds me of this bear claw necklace – and I don't want to be reminded of this bear claw necklace when I eat shrimp cocktail.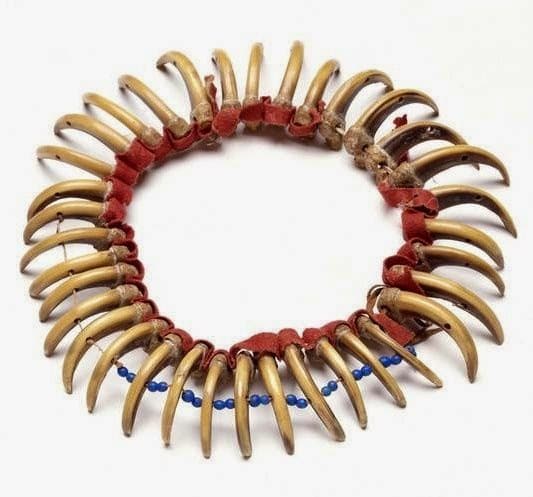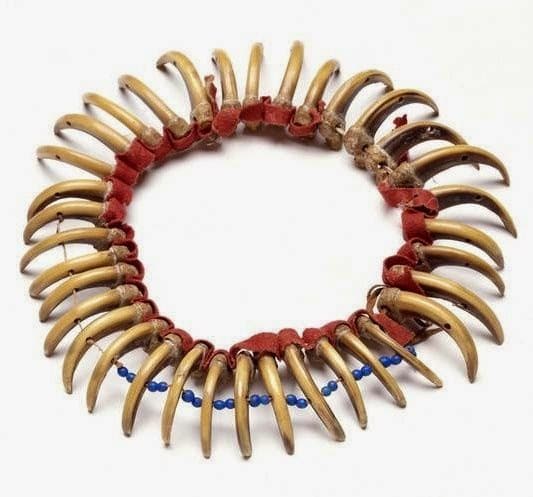 Now, compare that picture to this: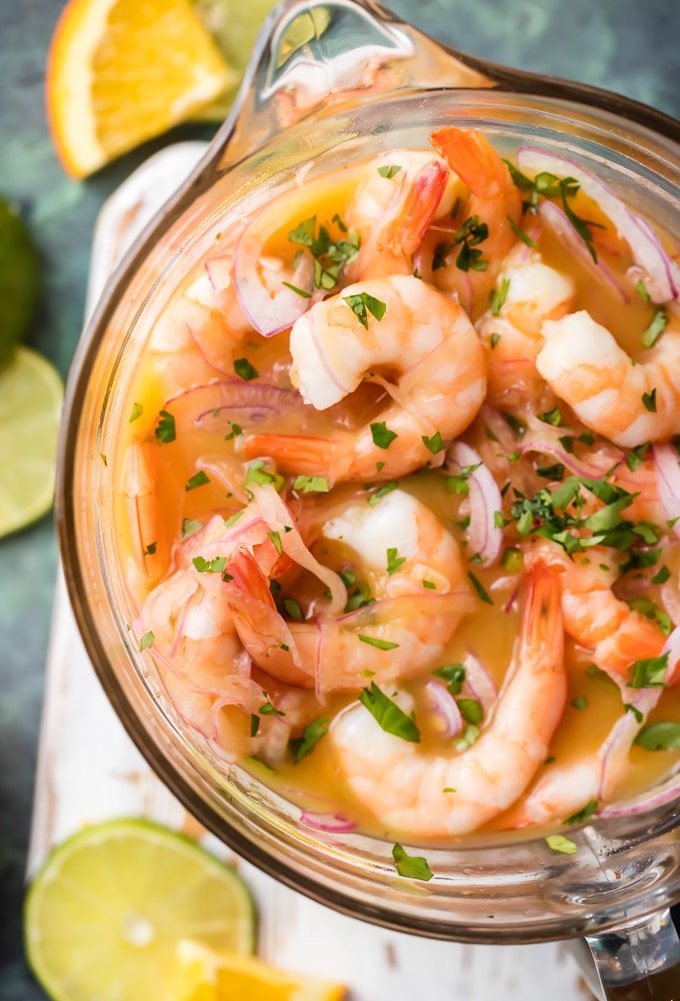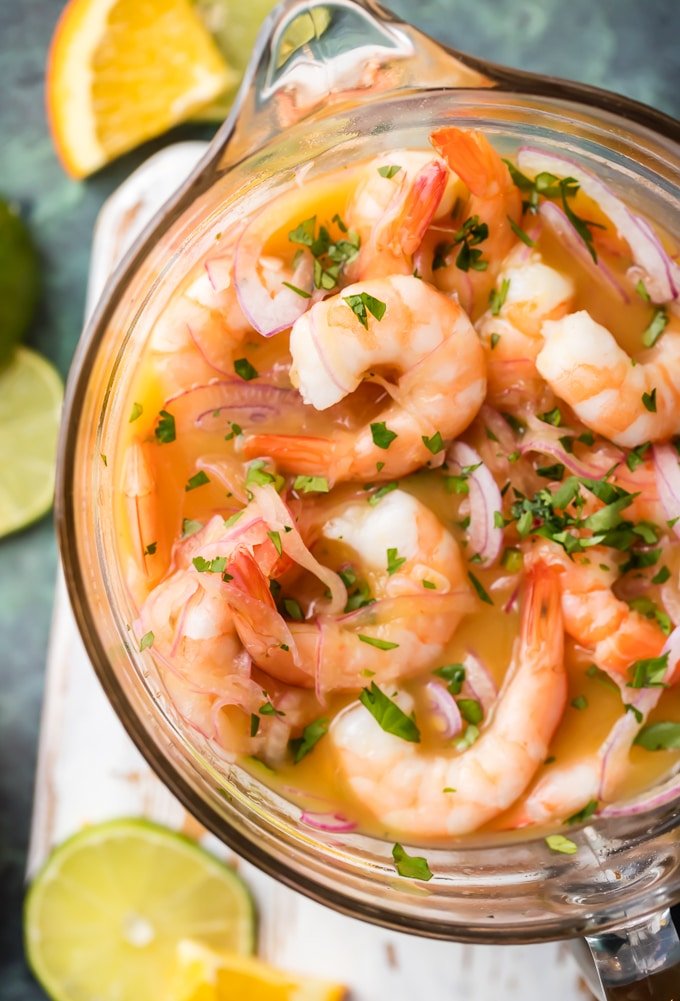 Like I stated earlier…Hello Gorgeous!
This shrimp cocktail is sassy and fresh and not just visually. Its taste is vibrant, tangy, refreshing and is a wonderful appetizer served any time of the year.
Another great thing about this (Ecuadorian or Colombian-style) Secret Ingredient Shrimp Cocktail is its simplicity. It is made with cooked shrimp. You can buy fresh, uncooked, but it is easier to use frozen shrimp (41/60 size, although the shrimp in these photos are larger) and let it thaw while it is marinating.

Please add this fabulous recipe to your own recipe family. If you like shrimp (heck, even if you don't you will love this), if you like orange juice and lime juice and ketchup with a side of mustard and red onion with a sprinkle of cilantro…you will go crazy over this delicious recipe.
Enjoy!
I'm very excited to add Secret Ingredient Shrimp Cocktail (Ceviche de Camaron) to Simply Sated's recipe family. I know it will get along splendidly with these other appetizing family members: Jalapeno Popper Dip and Layered Mexican Dip.
The Cookie Rookie (aka: Becky Hardin, my daughter) deserves big hugs and thanks for these beautiful photos. She captured the beauty of this amazing dish. Click HERE to check out her Ceviche Style Shrimp Cocktail post. Here are a few of my favorites from her food blog: Mini Green Chile Cheese Bean Taquitos and Bacon Corn Chowder.
Secret Ingredient Shrimp Cocktail (Ceviche de Camaron)
Secret Ingredient Shrimp Cocktail (Ceviche de Camaron) is made by marinating cooked shrimp in citrus juice and adding onion, jalapenos, ketchup and a few other ingredients. The secret ingredient in this shrimp cocktail is using orange & lime juices which results in the best shrimp cocktail - anywhere. Enjoy!
Ingredients
1

lb

cocktail size

41/50, peeled & deveined, cooked shrimp (ice-cold)

2½-3

cups

freshly squeezed orange juice

approximately 10 oranges

Juice of 6 limes

½

large red onion

very thinly sliced or minced

2

jalapenos

seeds & veins removed, minced

¼

cup

ketchup

2

tablespoons

mustard

Kosher salt & freshly ground black pepper

¼

cup

chopped fresh cilantro or parsley leaves

Optional Ingredients:

3

avocadoes

peeled & chopped

2

fresh tomatoes

chopped

1

cucumber

peeled & diced

Hot sauce

For serving:

Saltines

tortilla chips, crackers or tostadas…and thinly sliced lime for garnish.
Instructions
In a large bowl, combine the shrimp and orange juice.

In a medium bowl, combine lime juice, onions and jalapenos.

In another medium bowl, combine ketchup, mustard, cilantro and stir gently until combined. Season to taste with kosher salt & freshly ground black pepper.

Set all aside for 15 minutes.

After 15 minutes, add all ingredients to the shrimp/orange juice mixture and stir gently.

Cover and refrigerate until ready to serve.

This will keep up to 24 hours, but is best eaten within the first hour after combining all ingredients.

*Note: This shrimp cocktail is best served within an hour of preparing. It is still tasty even the next day, but the texture of the shrimp will begin to change and will begin break down.

Enjoy!