Roasted Potatoes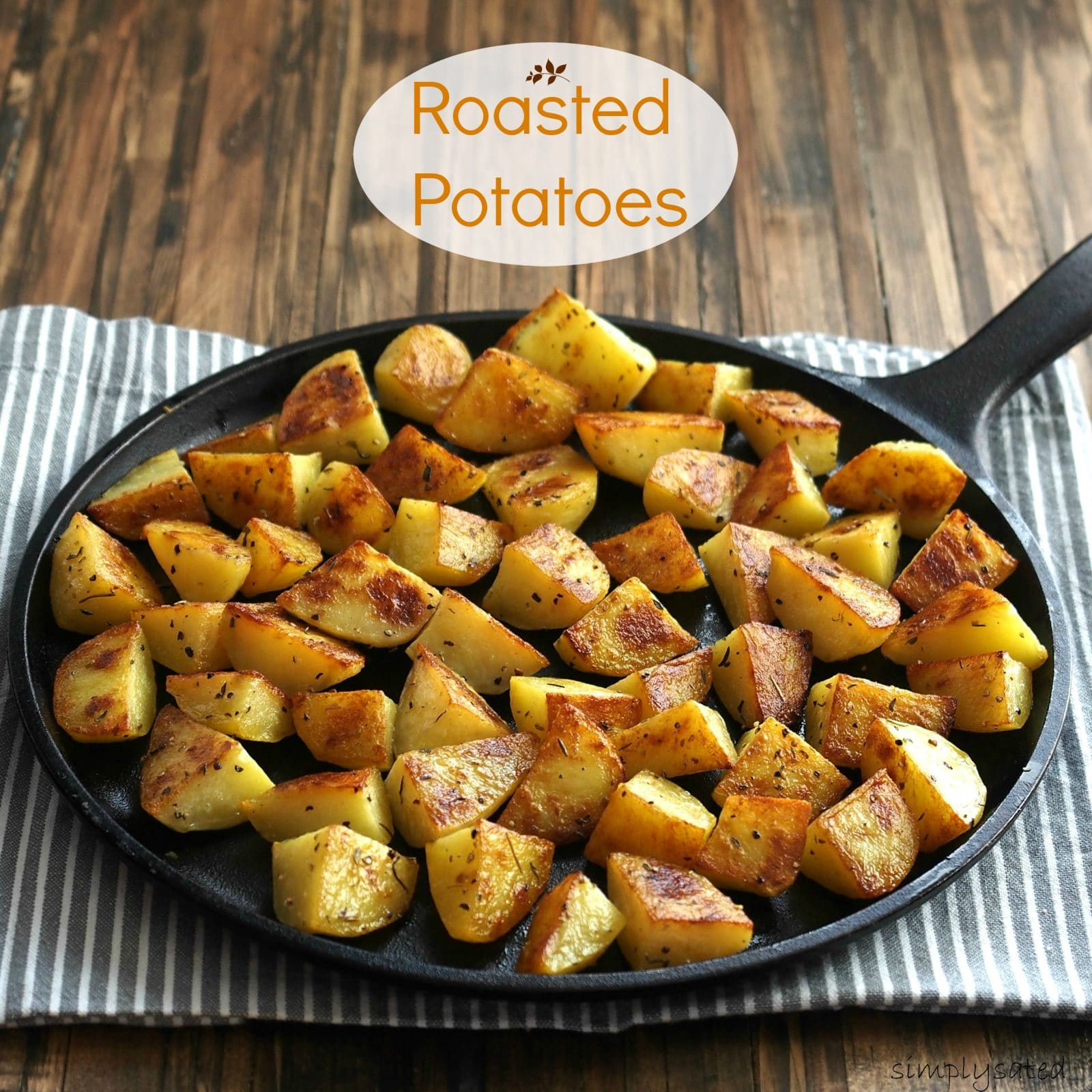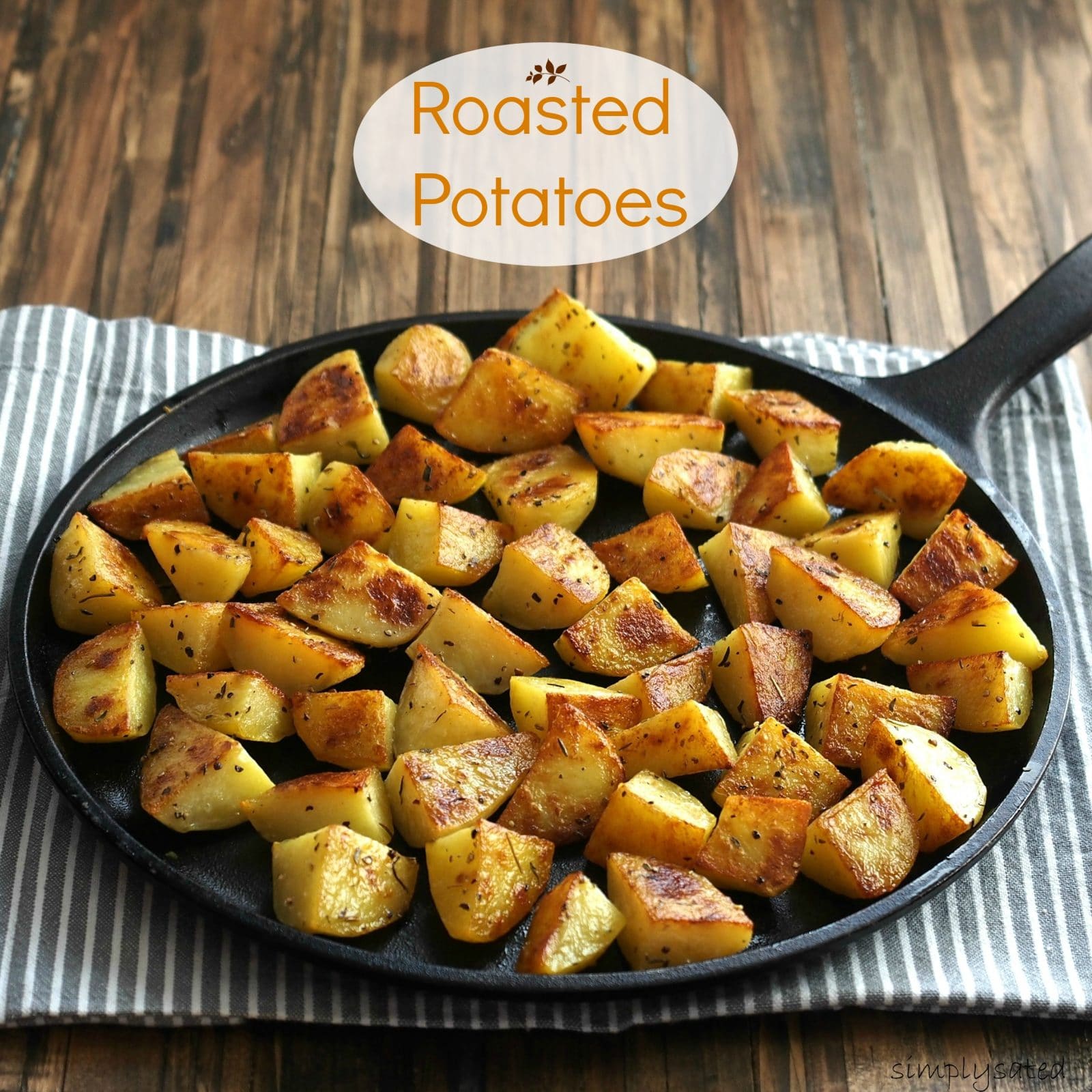 Roasted Potatoes.
I love and cherish potatoes, and I think I would marry one if I could. I'm Scotch-Irish, what can I say?
I learned, today, there are more than 5,000 potato varieties worldwide. Yes, that is correct. I also learned the potato is a tuber not a root vegetable. Bruce Smith, per eHow, explains the difference.
"Tubers differ from root crops in three ways. Tubers are enlarged stems rather than enlarged roots. Cut up a tuber, and each section will grow a plant; root crops cannot do this. Tubers contain more starch than root crops.
Tubers and root crops form from different types of plant tissues. Even though a tuber grows underground, it is a type of specialized stem tissue that stores nutrients for the plant. A potato is actually an enlarged stem. Root crops derive from root tissue. Carrots are an enlarged tap root."
I love that potatoes have the important job of storing nutrients for their plant – that fact makes me love them even more:-)
Some might call potatoes u g l y. I know it isn't nice, but it's true.
Potatoes are born in the ground and when brought into sunlight, they are blobs covered in dirt and devoid of almost all color.
I, on the other hand, think they are gorgeous, because I see their potential. They can be turned into luscious Sweet & Gold Mashed Potatoes, Three-Cheese Mini Potato Skins, Two-Potato Gratin, Baby Hasselback Potatoes and Roasted Potatoes.
The possibilities are near endless and that is why I want to marry one; we will create even more beautiful dishes together.
While editing the Roasted Potatoes photos, I formulated my marriage vows for the big ceremony.
"I, Susie, take you Potato, to be my favorite tuber. To have and to cook, from this day forward, for mashed, for au gratin, for potato skins, for twice-baked in casseroles or in soups, to love and to cherish 'till gluttony forces us to part. And, hereto, I pledge you my love."
Let me know if you want to be invited; I'll be sending out the wedding invitations soon.
Enjoy!
Move over potatoes, make room for the roast and carrots.  Oh, I do love this dish.  Perfect Pot Roast with Best-Ever Pot Roast Gravy is one of my favorite meals.

Roasted Potatoes
Peeled & cubed potatoes, drizzled with olive oil, sprinkled with favorite seasonings then roasted to perfection.
Ingredients
4

large Yukon Gold or russet potatoes

peeled & cubed. New potatoes also work well, but only cut them in-half – use 4 new potatoes per person.

2

tablespoons

olive oil

Salt & Pepper to taste

Herbs de Provence or your favorite herbs

Optional:

Minced garlic

Peeled and cubed onions

Other seasonings such as seasoned salt

smoky paprika, red pepper flakes
Instructions
Preheat oven to 400F.

Cover a large baking sheet with aluminum foil.

Pat cubed potatoes dry with a paper towel then place them in a large bowl.

Drizzle potatoes with olive oil and toss to coat evenly.

Liberally sprinkle potatoes with salt, pepper, herbs and seasonings.

Transfer potatoes to the prepared baking sheet and spread out into a single layer, flat-side down.

Roast at 400F for 35-45 minutes or until crisp and browned (at least on one side).

Serve immediately.

Enjoy!