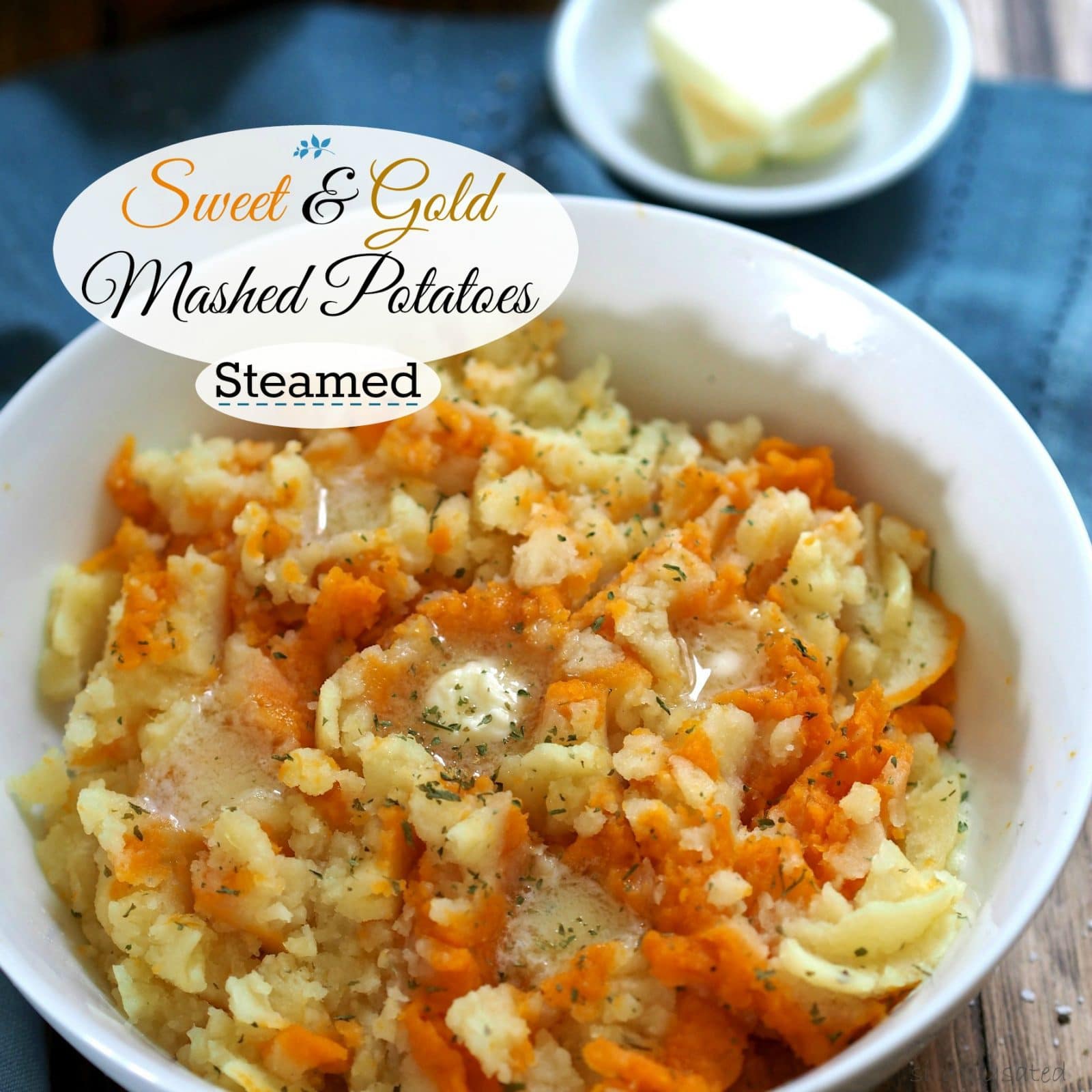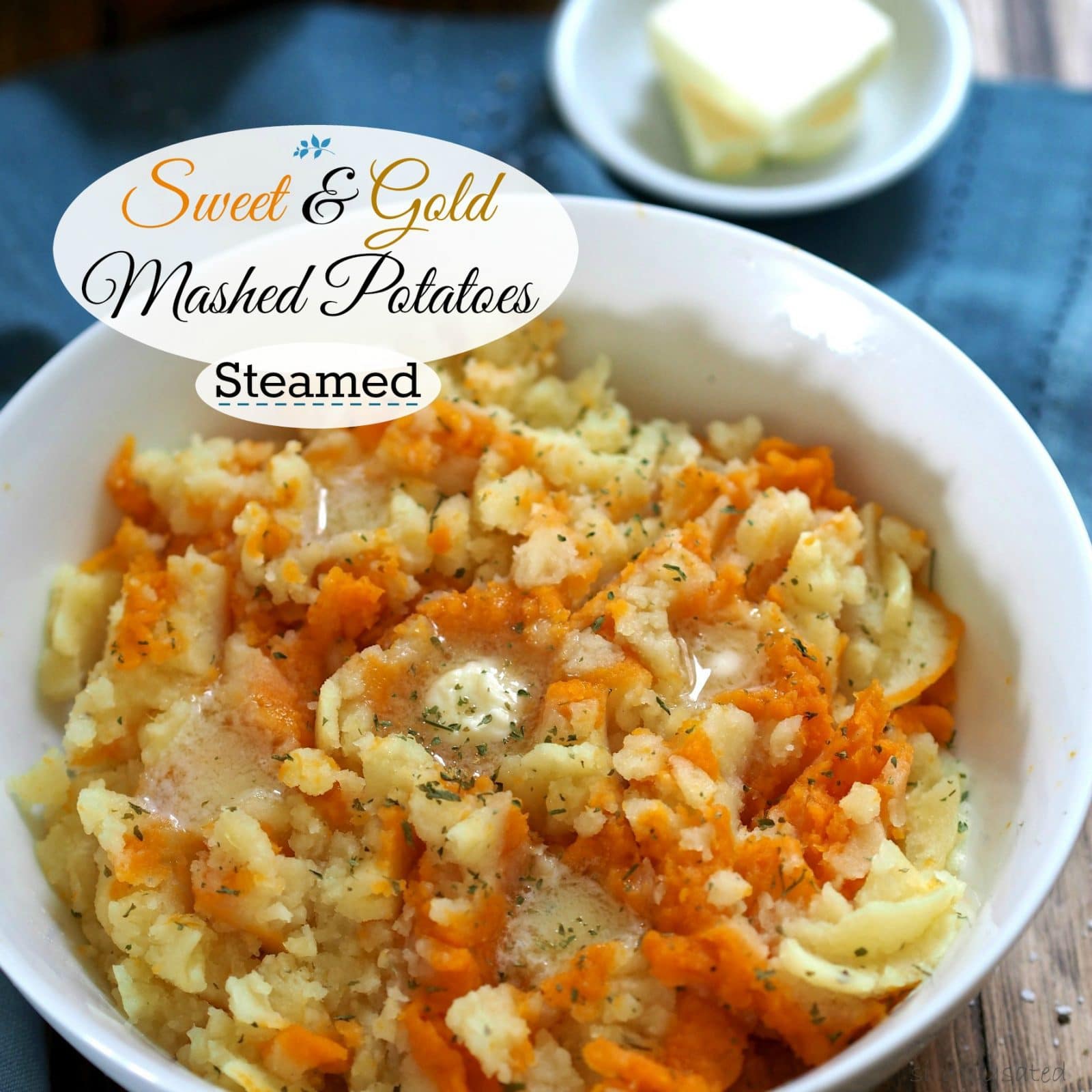 Today I bring you the best-ever mashed potatoes. Sweet & Gold Mashed Potatoes are made with three ingredients: sweet potatoes, Yukon Gold potatoes and butter.   It is what mashed potatoes should be; it is how mashed potatoes should taste.
I love discovering new ways of making traditional recipes, so when I came across an article on making mashed potatoes by steaming the potatoes instead of boiling them; I knew I needed to test it.
Changing the cooking technique from boiling the potatoes to steaming makes perfect sense. The starch in the potatoes isn't disturbed as much, and the potatoes don't soak up excess moisture; thus there is less chance of turning the potatoes into a gluey mess.
After testing this new method, this is what I discovered: steamed potatoes (sweet and/or Yukons), butter, salt & pepper are the only ingredients needed to create perfect mashed potatoes.   Yep – that's correct – no milk, cheese or cream is required to make delicious mashed potatoes.
My go-to potatoes for most potato dishes are Yukon Gold potatoes. They have a natural buttery flavor, are never mealy and work beautifully when making mashed potatoes. The addition of sweet potatoes brings just the right hint of sweetness.
Sweet & Gold Mashed Potatoes are creamy, buttery, chock full of potato flavor and will add a touch of elegance to any meal.
Enjoy!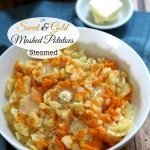 Sweet & Gold Mashed Potatoes
Sweet Potatoes & Yukon Golds are steamed then mixed with butter, salt & pepper - the best mashed potatoes - ever!
Ingredients
3

sweet potatoes

peeled & cubed

3

Yukon Gold potatoes

peeled & cubed

*

have the same amount of sweet & Yukon

4-6

tablespoons

unsalted butter

softened - divided

salt & pepper

to taste
Instructions
Place potatoes, sweet on one side - Yukons on the other side, in a steamer basket.

Steam cubed potatoes until fork tender approximately 15-20 minutes.

Keep the types of potatoes separate and press Yukon Gold cubes through a ricer into a bowl, then repeat with Sweet Potatoes. Use a potato masher if a ricer isn't available.

Stir 2-3 tablespoons of butter into each bowl of potatoes and season with salt & pepper. Taste & adjust the amount of butter adding enough butter to make the potatoes creamy.

When ready to serve, just spoon potatoes together into a serving dish and slightly mix to swirl the colors. *See Notes

Dot with herbs, seasonings & additional butter if desired.
Recipe Notes
*If desired, use a decorator bag & tip to pipe the potatoes into a bowl or onto the plate for a decorative touch.