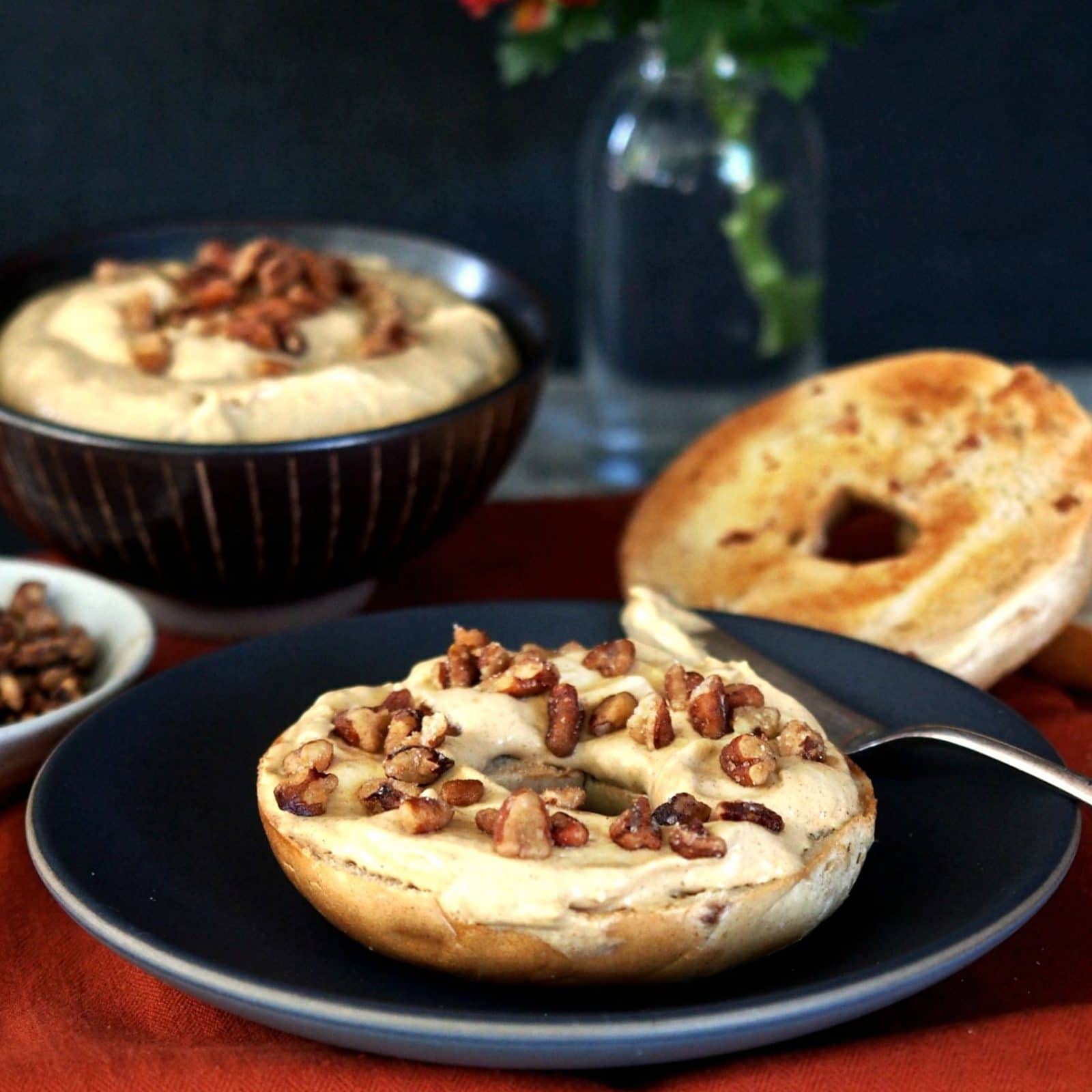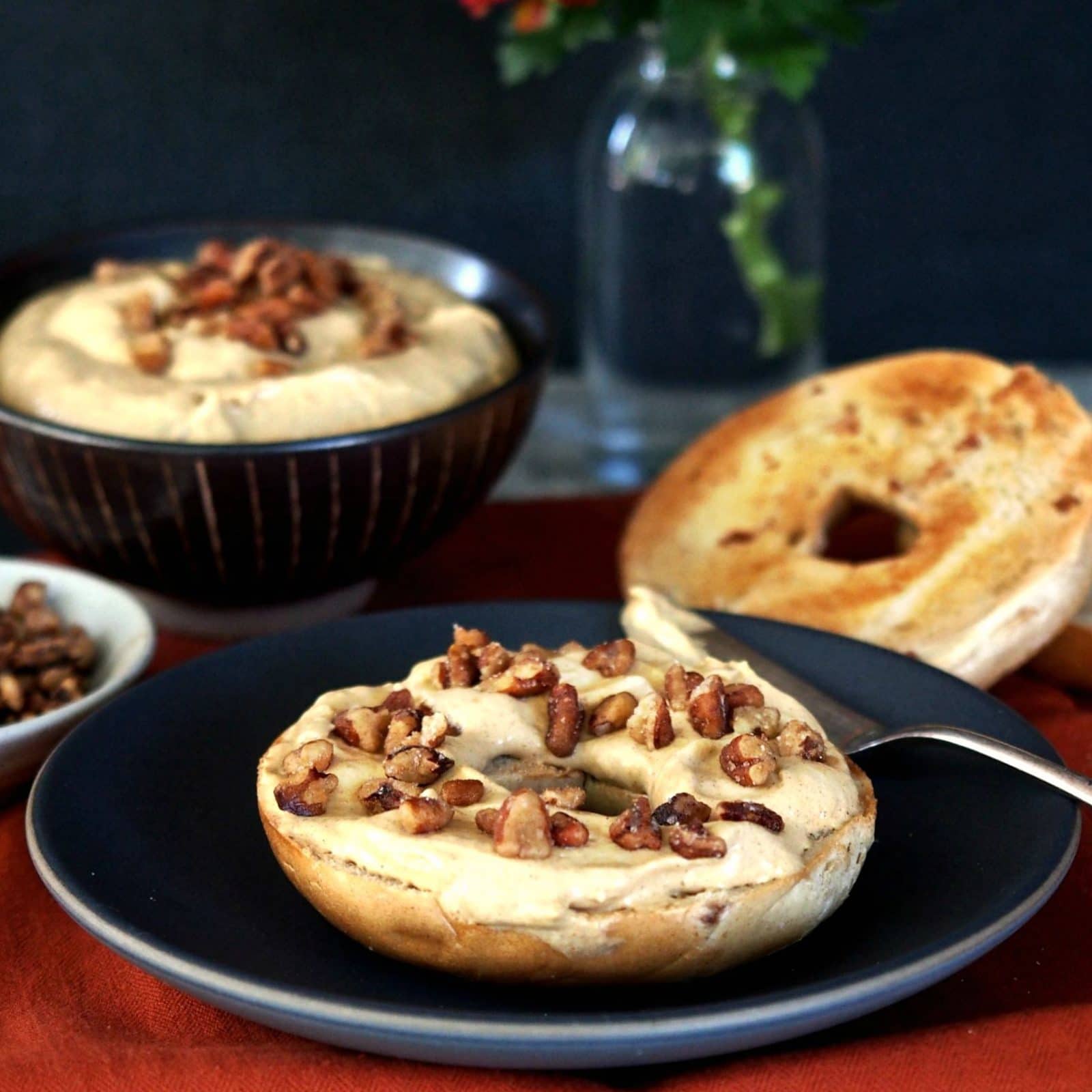 I made Pumpkin Cream Cheese with Honey Roasted Pecans today. Did you get a little shiver of excitement reading that sentence? Me, too! …the reason? Autumn is coming soon, and it's time to bring pumpkin and spice and all things nice back into the forefront of my life.
The first day of fall is September 23rd, and I couldn't be happier. Maple trees will burst into reds, oranges and yellows; mums and pumpkins will adorn front porches, and seasonal spices will be incorporated into most meals.
My sixth sense has announced to my other five senses, "Get ready – it's coming" and Pumpkin Cream Cheese is the first thing I made to hurry this beautiful season along. It is pumpkin(y) smooth, full of harvest spices and a touch of warm brown sugar. Top it with honey roasted pecans or Maple Granola for extra crunch. Spread it on pumpkin bagels at the beginning of a great day or serve with fresh fruit while relaxing in the evening.
Pumpkin Cream Cheese is a teaser for what's to come, but very soon, it will be time to celebrate my favorite season wholeheartedly. I'll have a hard time waiting, but I don't want it to be here too quickly. Right now, I just want to enjoy the anticipation.
Enjoy!
Pumpkin Cream Cheese
Cream cheese and favorite fall flavors whipped together. Delicious served as a dip or spread any time of the year.
Ingredients
8

ounces

cream cheese

softened

1-

tablespoon

milk

4

tablespoons

light brown sugar

½

cup

pumpkin puree

1-

teaspoon

ground cinnamon

½

teaspoon

ground ginger

¼

teaspoon

ground cloves
Instructions
In a mixing bowl, combine cream cheese and milk, beat on HIGH 1-minute.

Add brown sugar and beat on HIGH 2 minutes until sugar dissolves.

Add pumpkin puree, cinnamon, ginger and cloves – beat until well incorporated.

When ready to serve, sprinkle with Honey Roasted Pecans.

Serve with bagels, toast, Graham crackers, bagel crisps or as a dip with seasonal fruit.

Enjoy!