I just ate a huge serving of Power Salad with Spicy Honey Vinaigrette & Grilled Salmon (or Chicken). I don't know if it is the sway of suggestion, the nutrient-packed ingredients, or both, but I feel like an empowered lioness. Excuse me while I roar.
I love eating salad named Power Salad, and only wish I could take credit for coming up with such an impressive label, but alas, I cannot. Possibly Mickey Mouse can since it was Disney World where I tasted the inspiration for this recipe.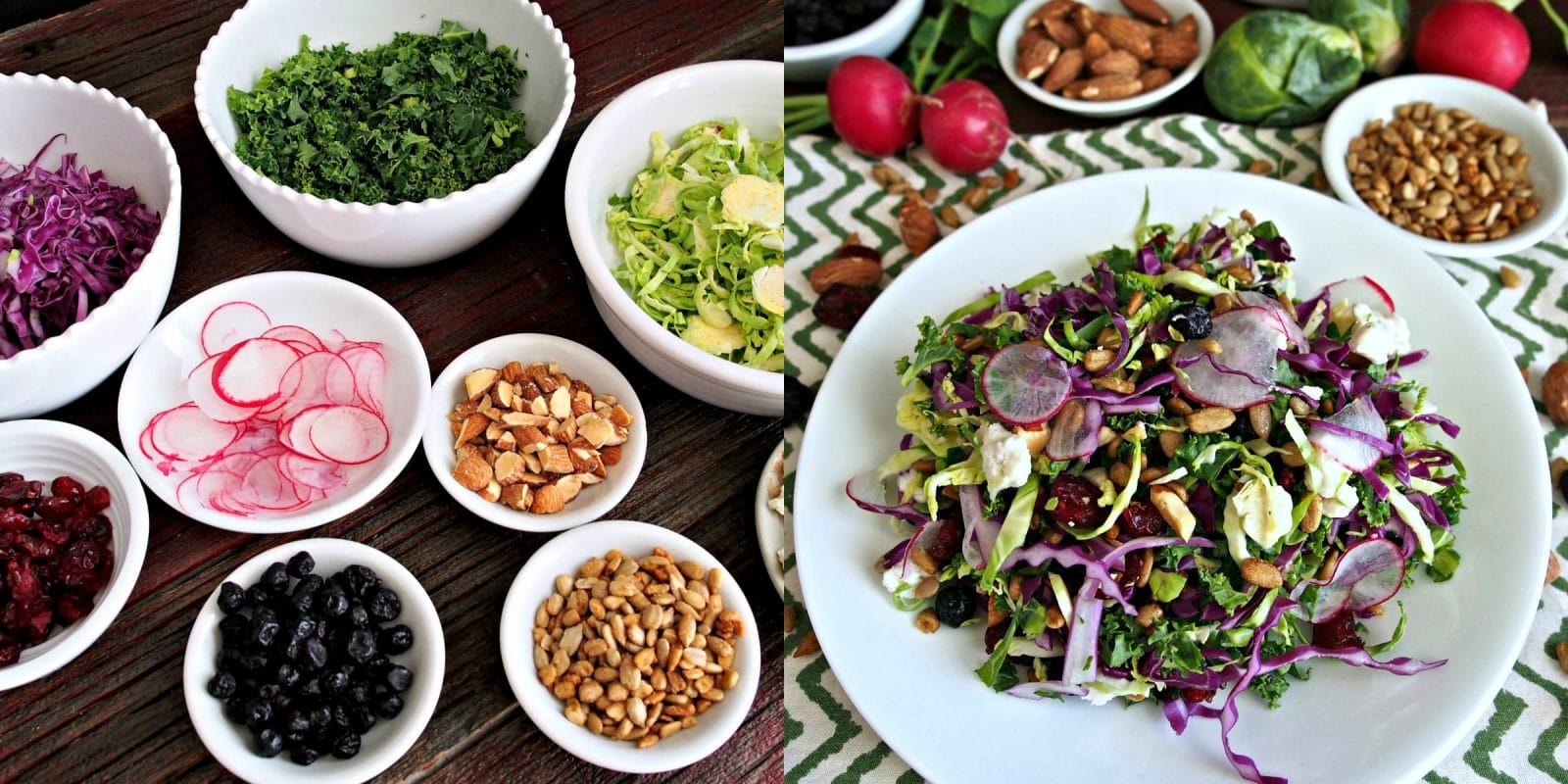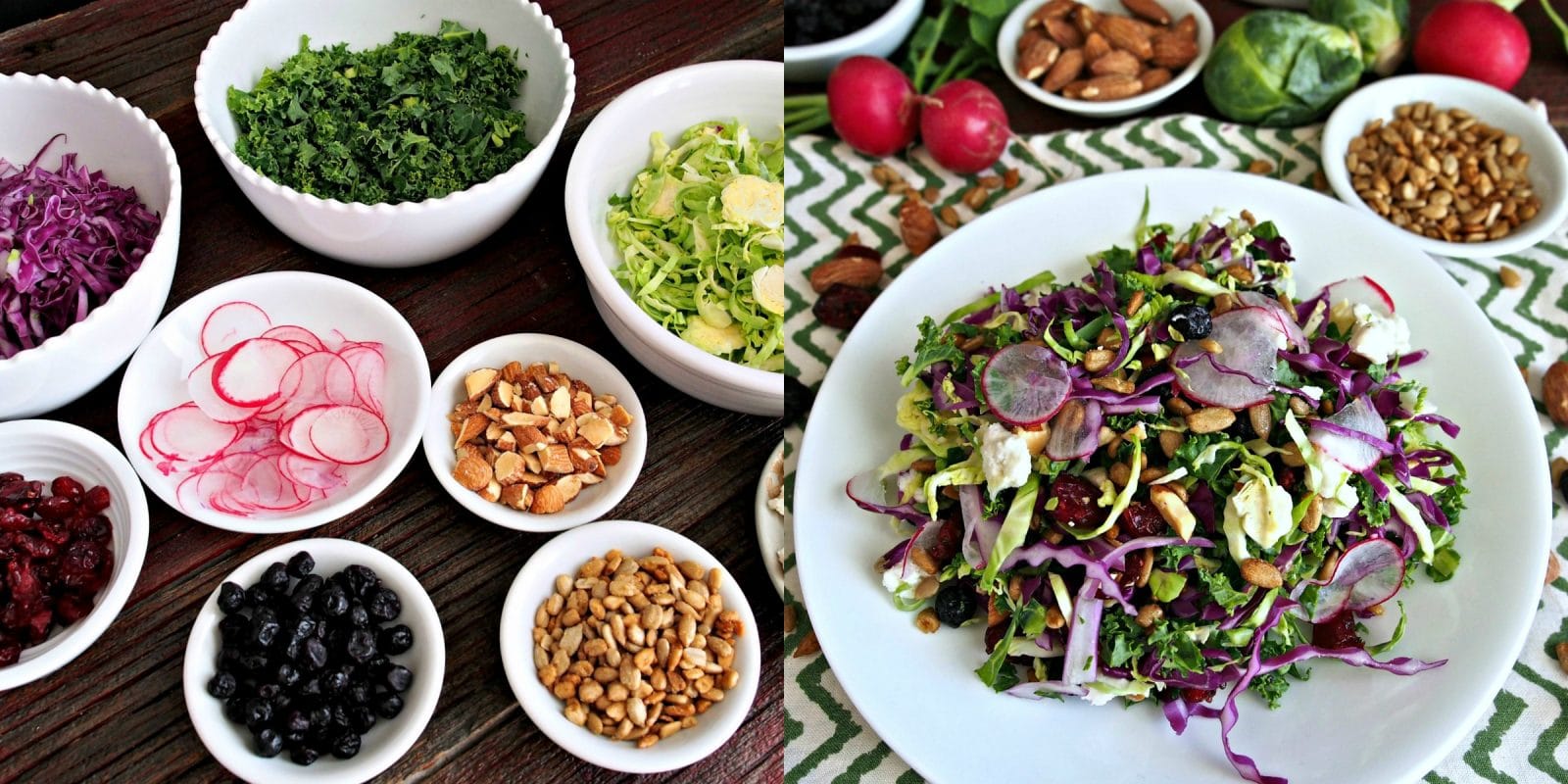 When I first read the name Power Salad on the menu, I envisioned miniature body-builders made of kale, power lifting Brussels sprout dumbbells while popping roasted almonds, sunflower seeds and dried berries into their mouths.  My imagination became recipe reality when, along with the aforementioned ingredients, I included sliced radishes, radicchio, goat cheese and grilled salmon.  Are synonyms of the word "power" – words like strong, robust, vigor and energy coming to mind?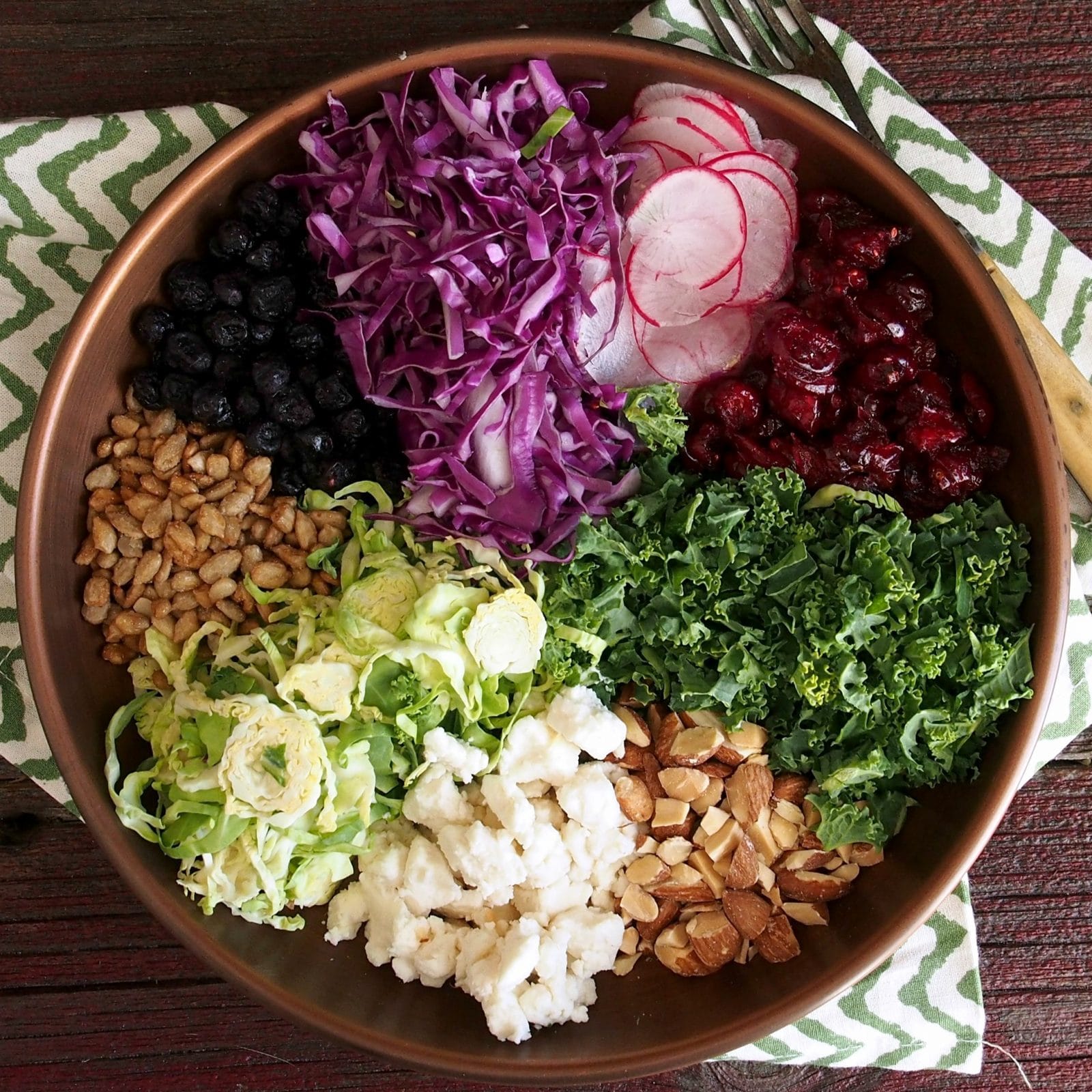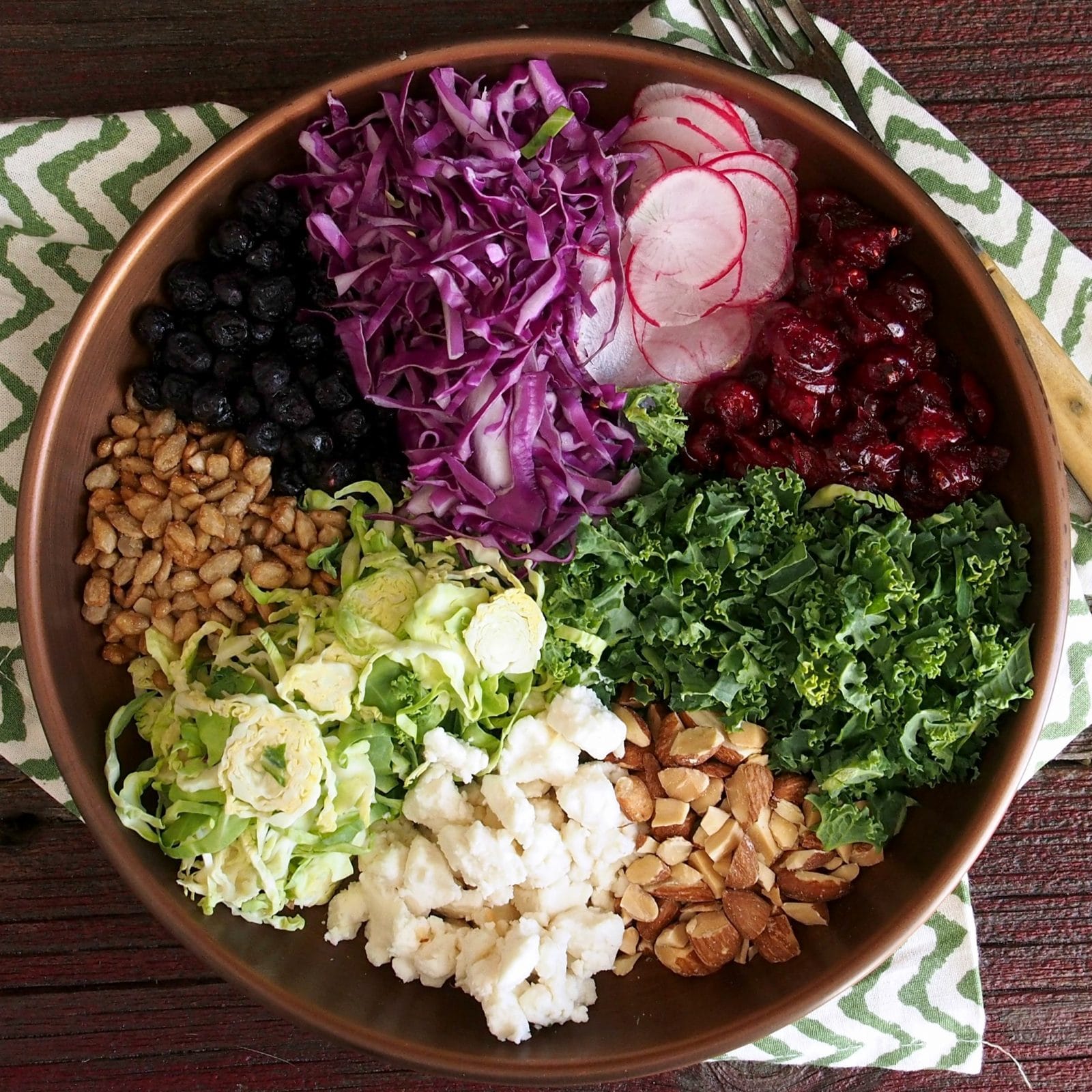 The vibrant colors of Power Salad remind me of gorgeous batik fabrics, and I knew this salad would need a dressing just as beautiful to show it off. I immediately thought of honey – like liquid gold. I also knew a dressing infused with a little sweetness, fragrant spices and a kiss of heat would work well and knew Spicy Honey Vinaigrette would be perfect.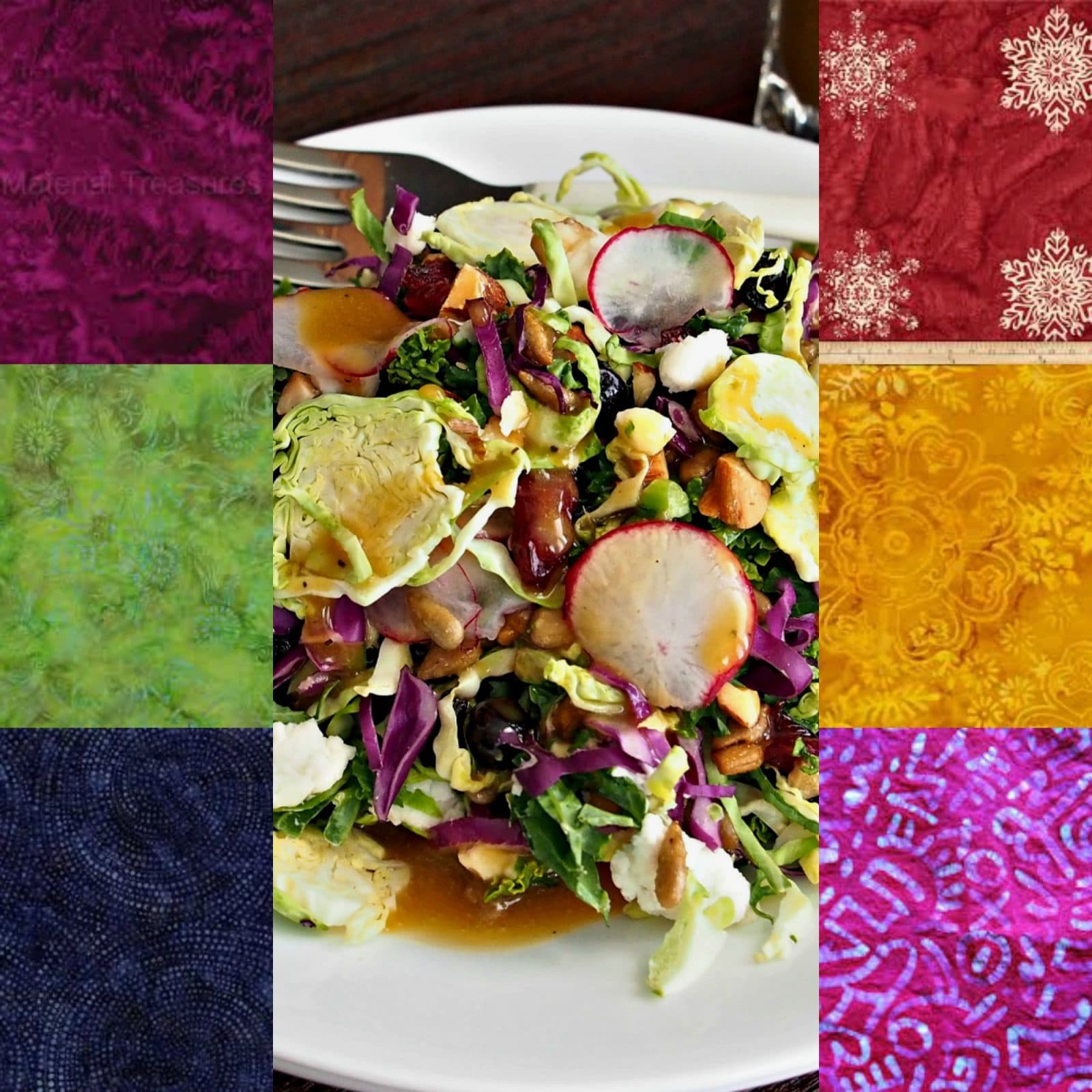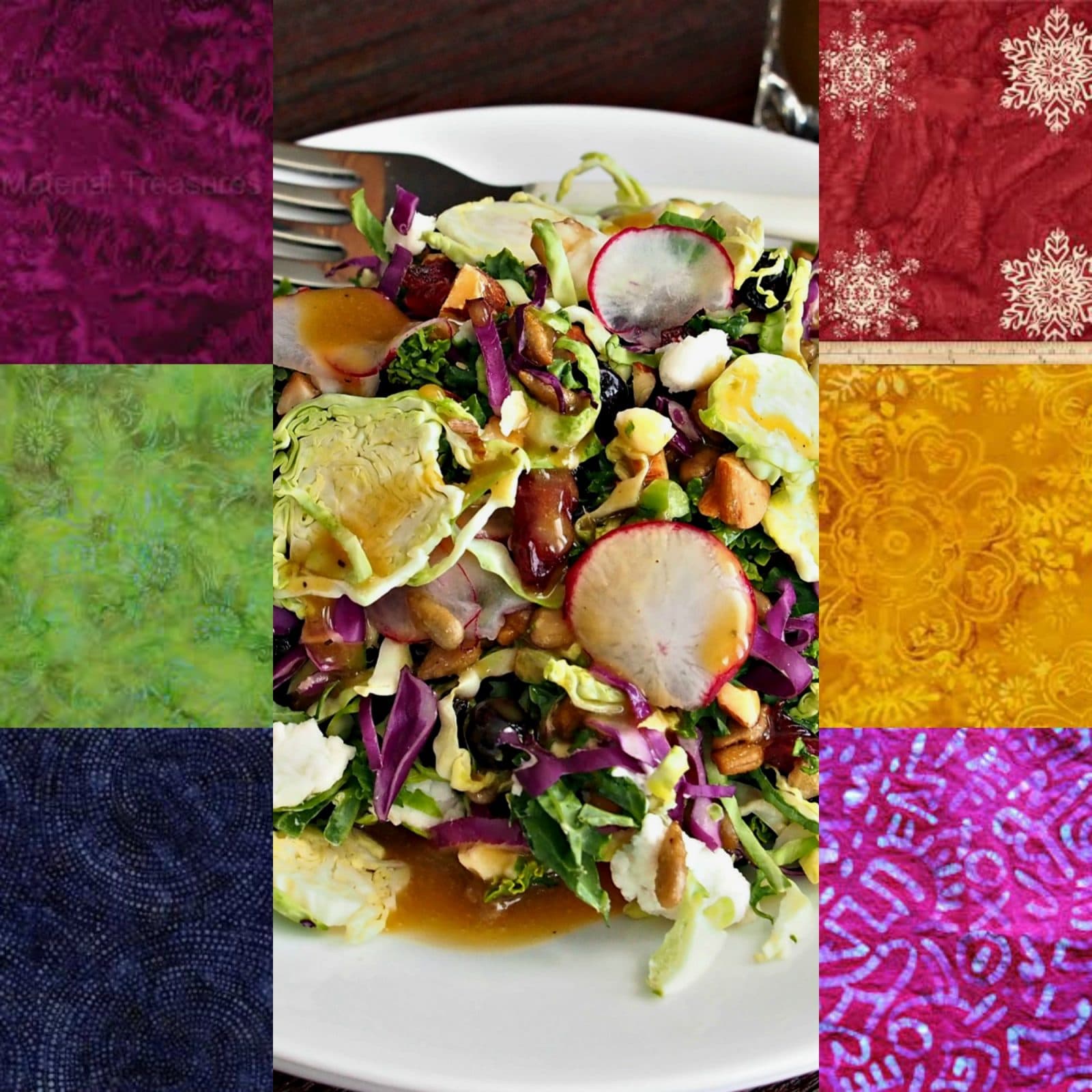 Spicy Honey Vinaigrette is truly one of the best things about this recipe. Power Salad loves Spicy Honey Vinaigrette and the feeling is mutual.   Please don't leave one out when making the other – they were created to enjoy life as one.
The lioness in me is getting restless, so it's time to go for now. If you hear a distant roar in the stillness of the night, you'll know who it is.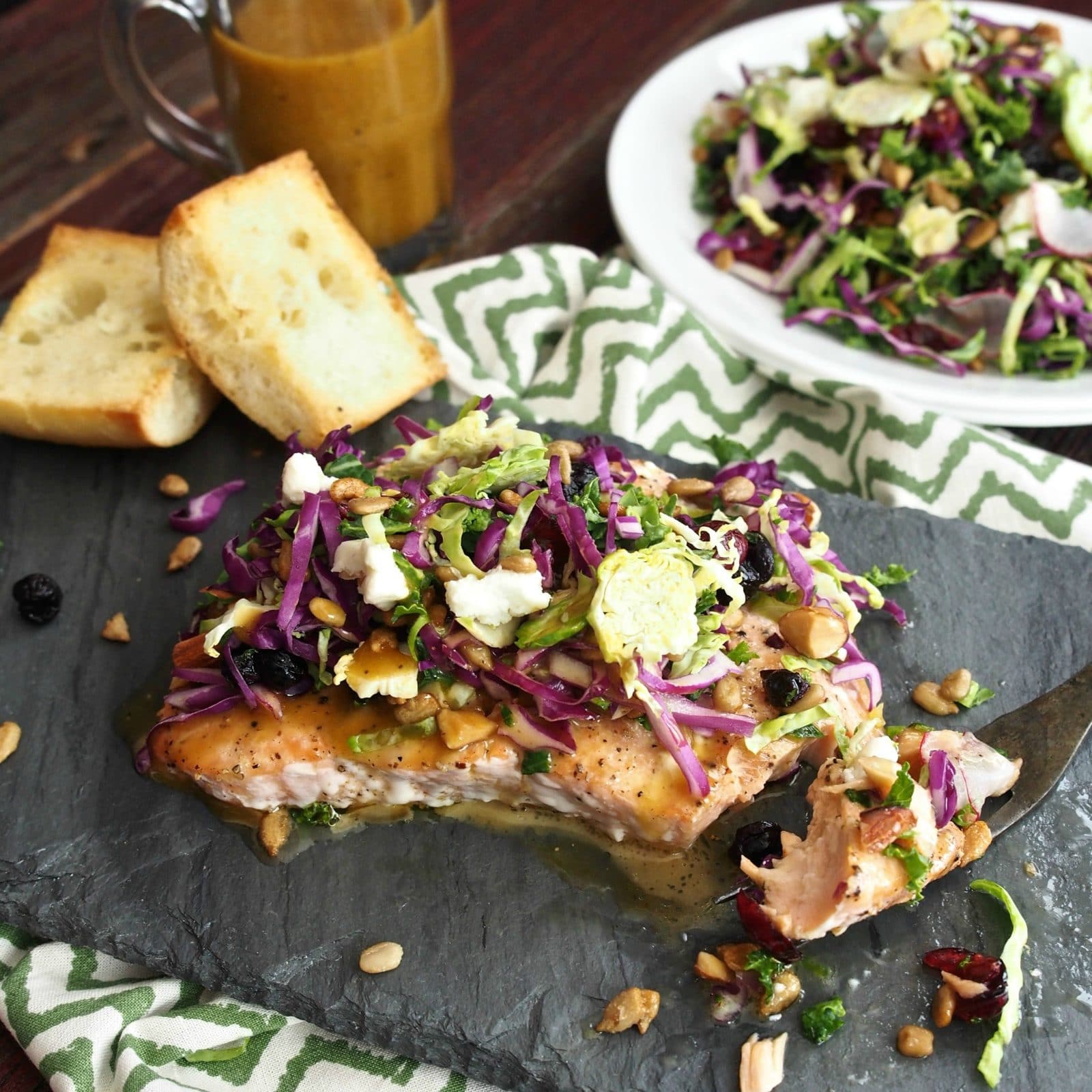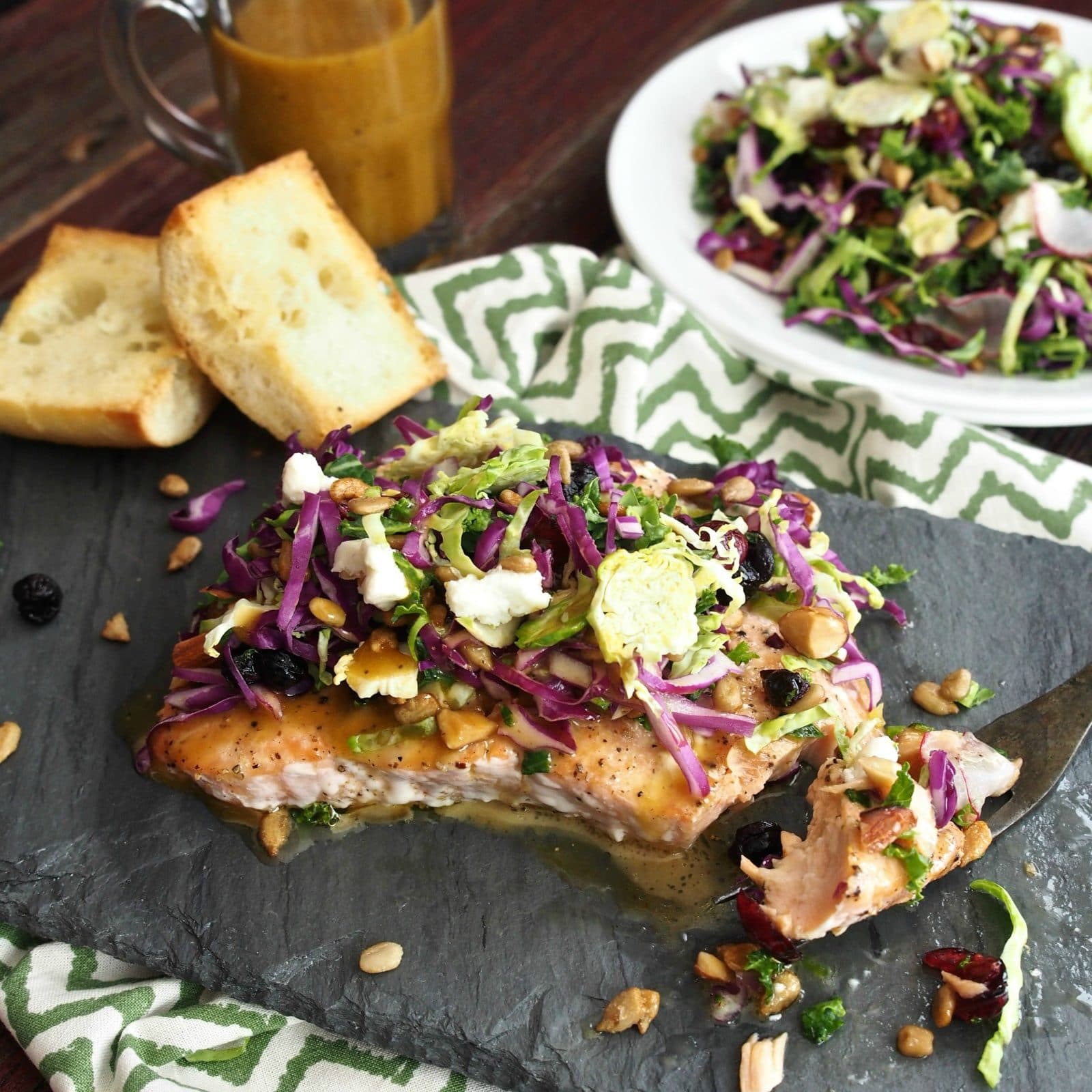 Enjoy!
PS.  If you aren't a fan of salmon, grilled chicken works beautifully in this dish as well.

Power Salad with Spicy Honey Vinaigrette
Inspiration: Sunshine Seasons Epcot, Chef Charles Dolson
Ingredients
1-

cup

6 sliced Brussels sprouts, uncooked

1-

cup

¼ head chopped radicchio, sliced & chopped

1-

cup

chopped kale

¼

cup

4 sliced radishes

2

tablespoons

dried blueberries

2

tablespoon

dried cranberries

2

tablespoons

Honey Roasted Sunflower Seeds

2

tablespoons

Oven Roasted Almonds

¼

cup

chopped goat cheese or feta cheese

4

salmon steaks

grilled, optional

------------------------------

Optional Ingredients:

Cooked quinoa

chard, chicory, broccoli, other dried fruits, grilled salmon or chicken, other cheese, croutons. Use your imagination.

------------------------------

For Spicy Honey Vinaigrette: http://www.simplysated.com/spicy-honey-vinaigrette/
Instructions
Combine all ingredients and gently toss to combine.

Keep refrigerated until ready to serve.

Serve with Spicy Honey Vinaigrette