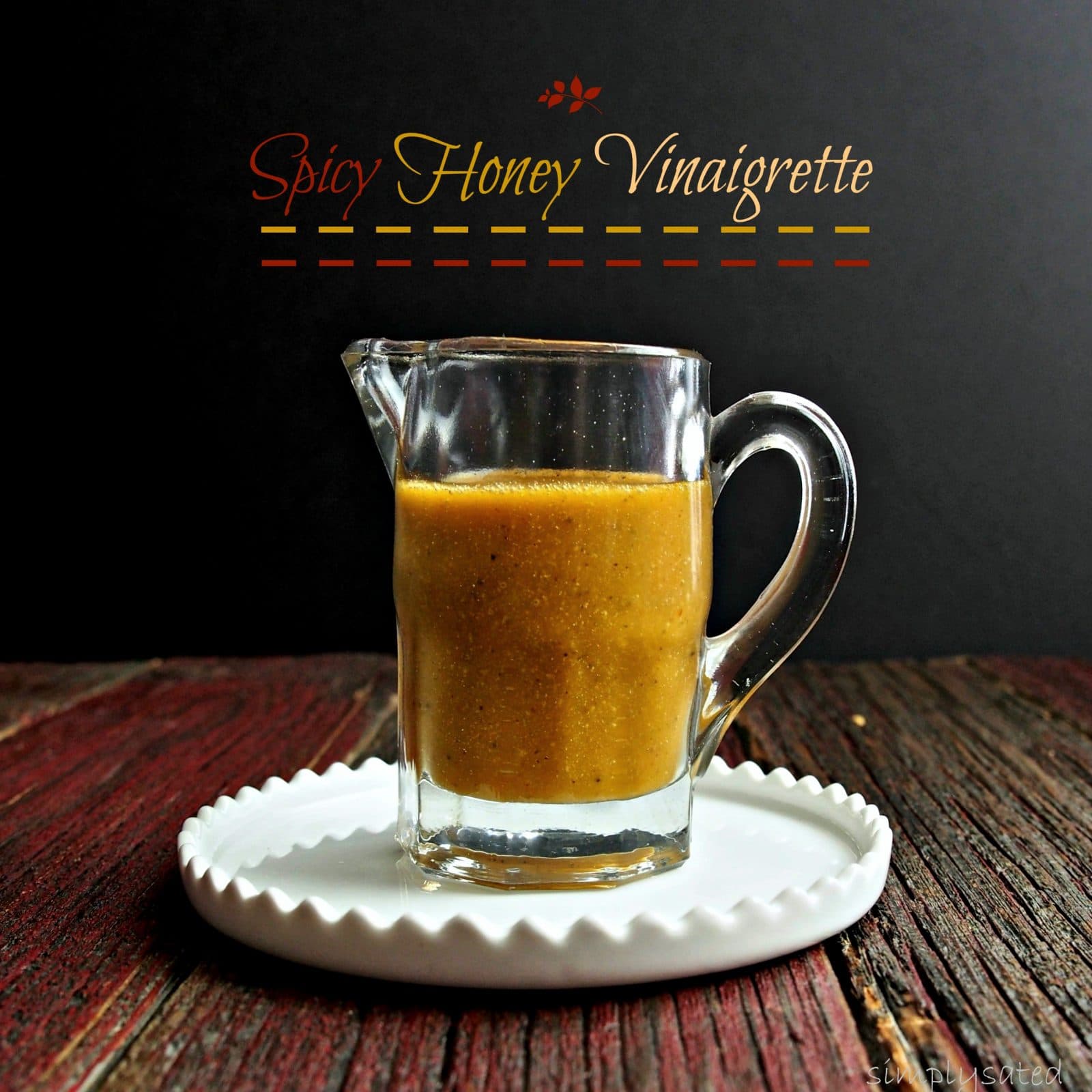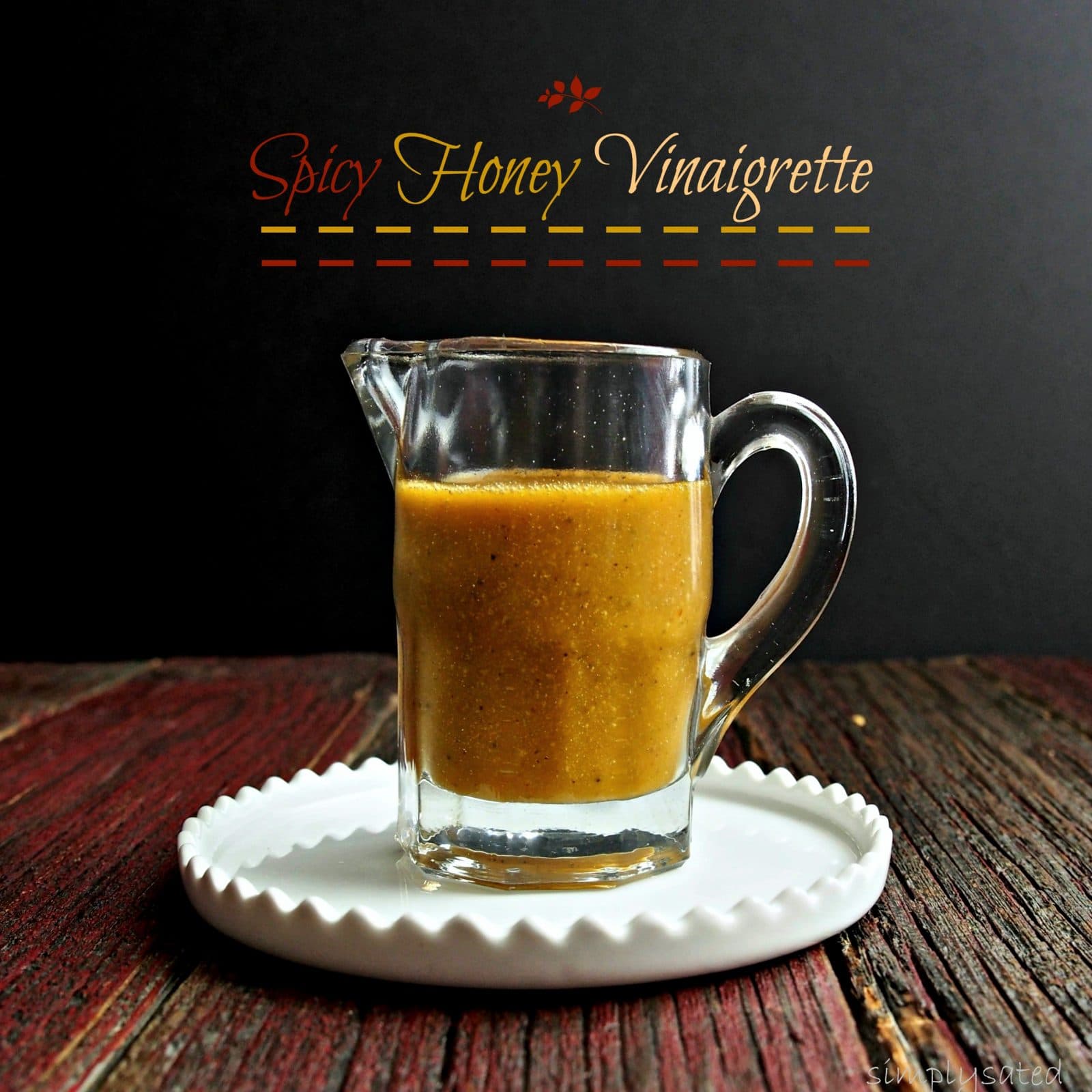 A long time ago in a galaxy far, far away…. in the land where I had young skin and 20/20 vision, there were few varieties of salad dressings from which to choose, and Spicy Honey Vinaigrette was never a glimmer of an idea in anyone's thought bubble.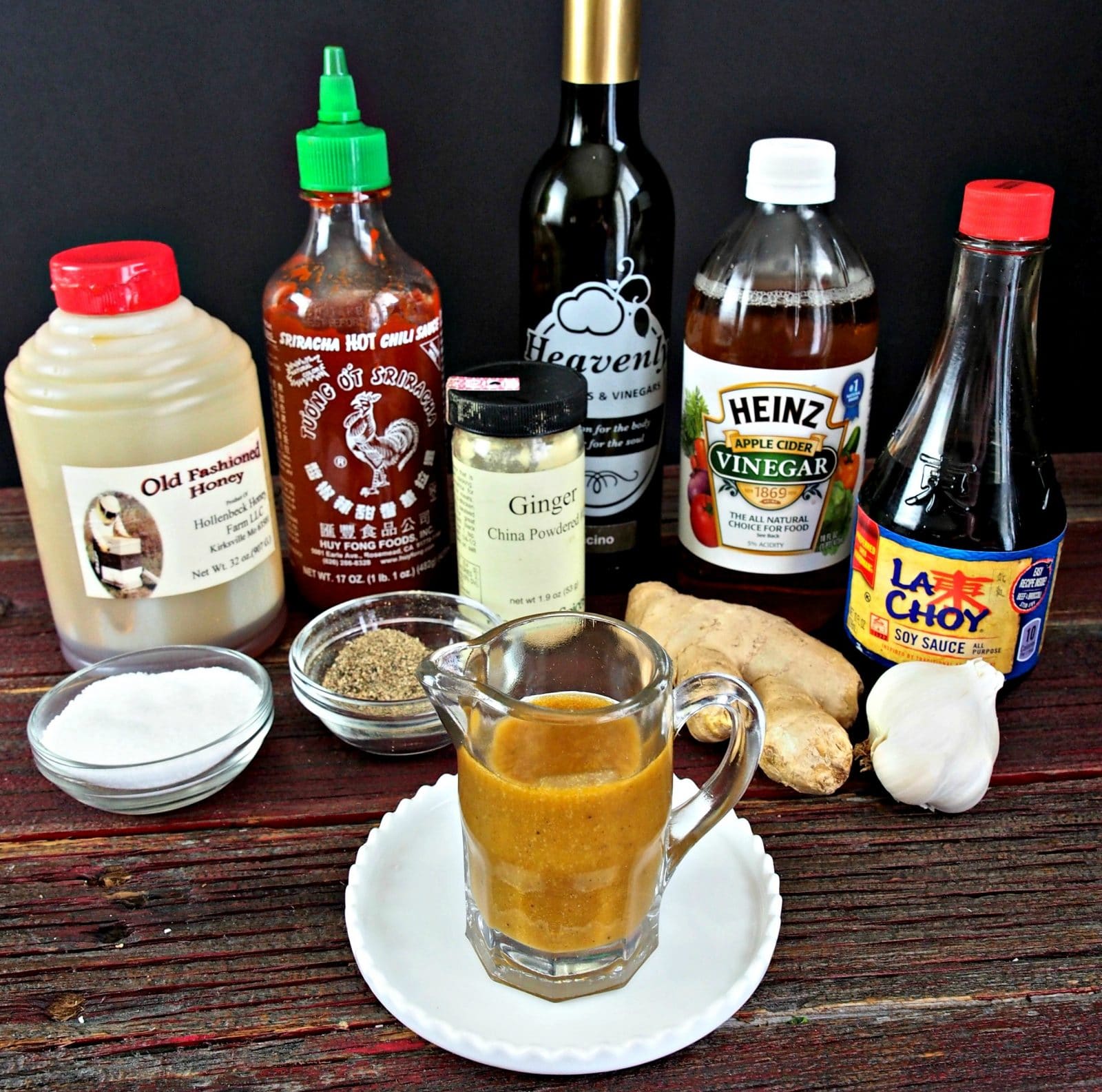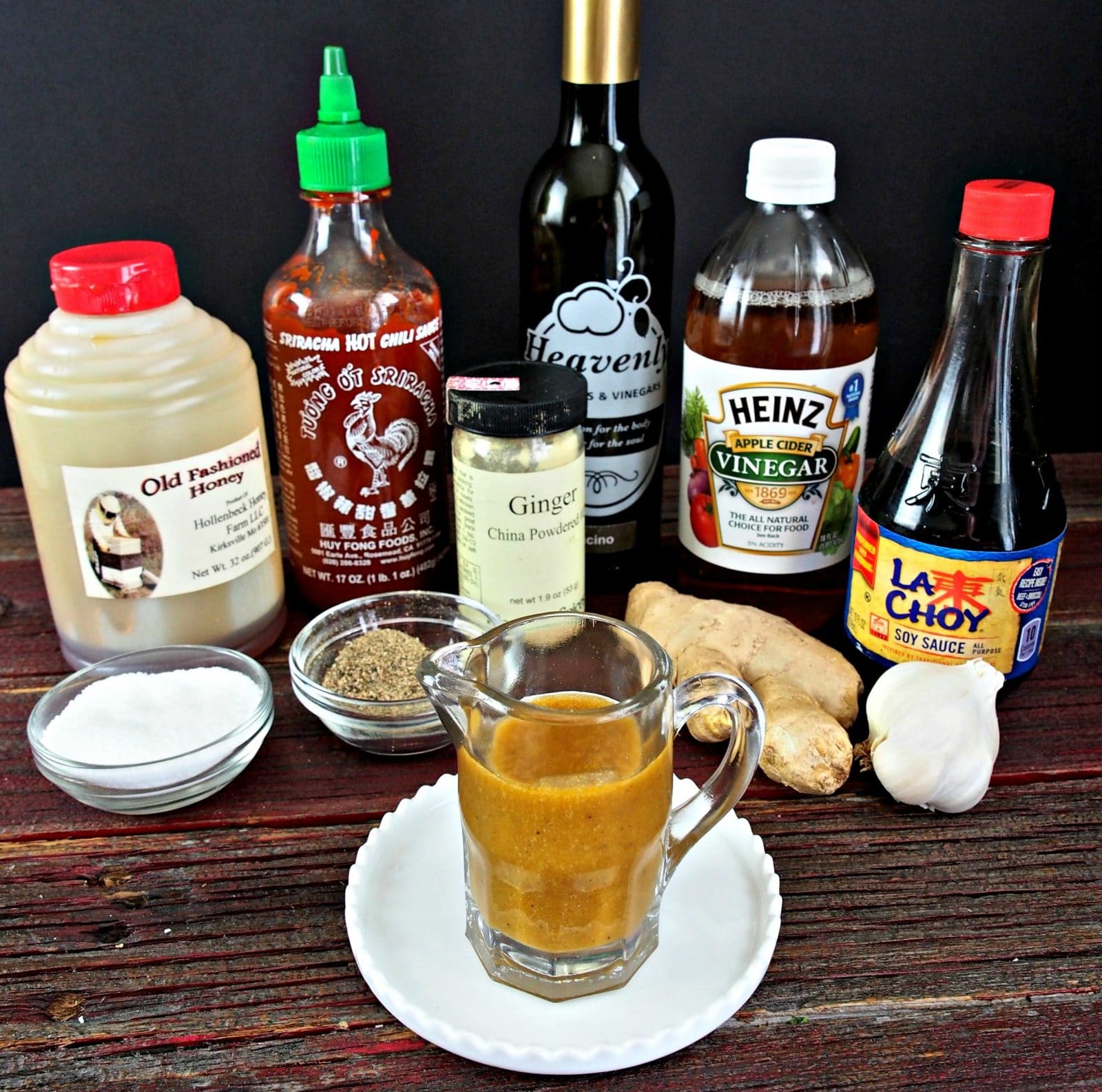 Italian, Thousand Island, Blue Cheese and French were the main choices available. There were also a few specialty dressings like Western, Dorothy Lynch and Roquefort, but nothing compared to the varieties on the market today. I don't think I had even heard of Ranch Dressing until high school or possibly college.  Now, in 2015, we have too many options. I have found myself staring at row after row of salad dressing in the grocery store and stressing over which one to buy.   Should I try Italian, or Robusto Italian, or Bruschetta Italian, or maybe Balsamic Italian, or Mediterranean Italian?  Whew! It is exhausting.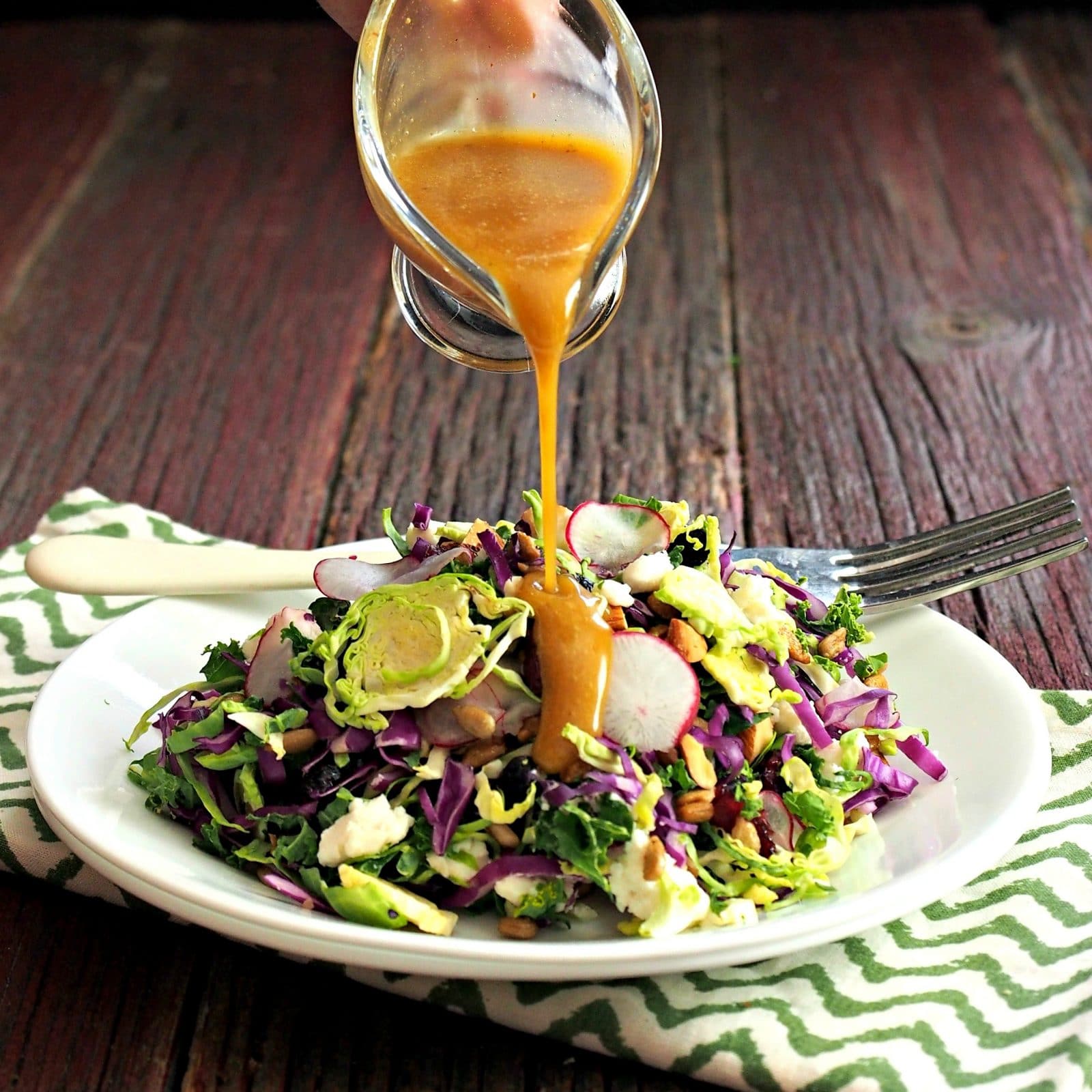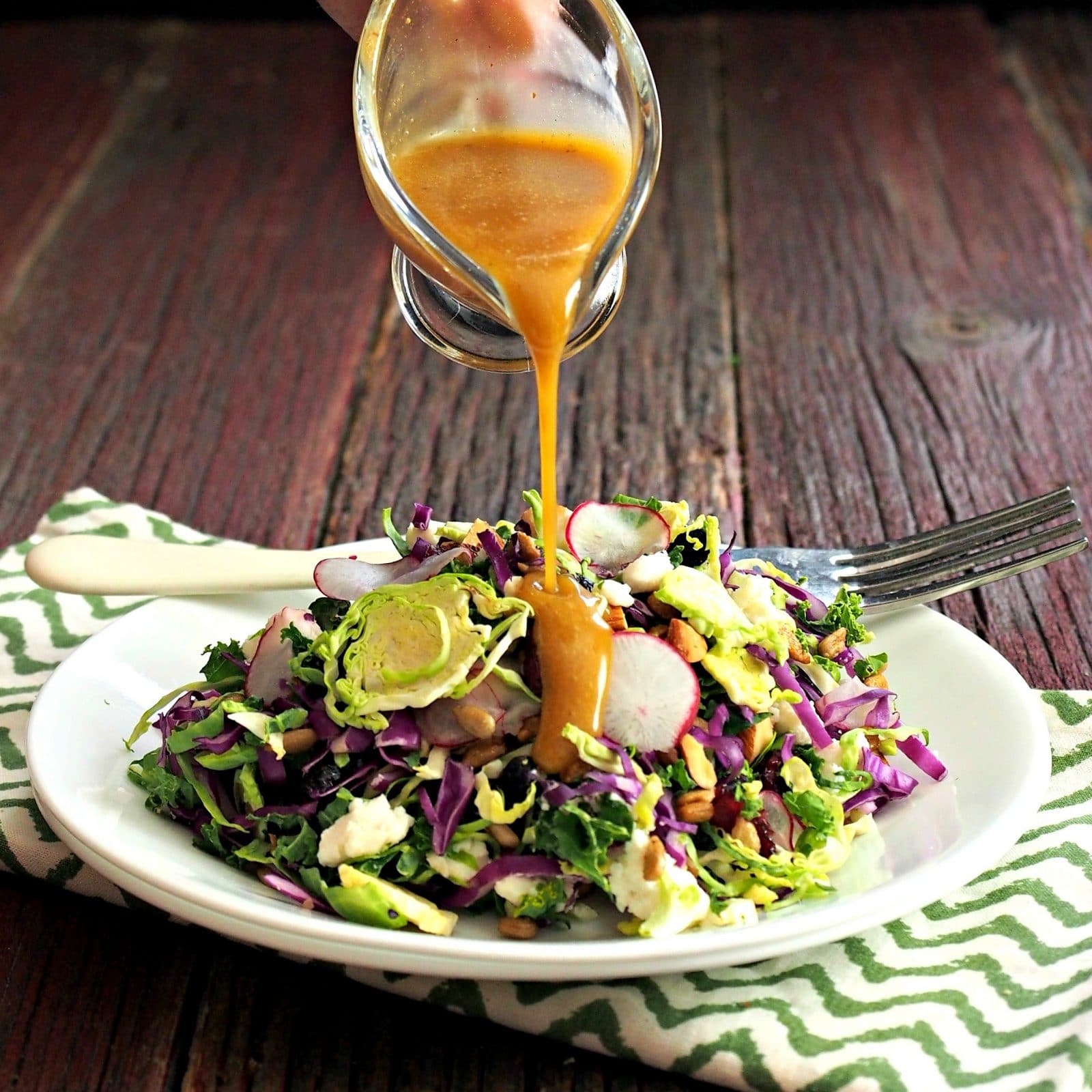 Over the past several years, I added homemade salad dressings to my cooking repertoire, and I'm so happy I did. Not only does making my own salad dressings help de-stress grocery shopping, it also makes it possible to control the salt content and add a ton of fresh flavor to my salads.
Two of my homemade dressings that I love are Basil Green Goddess and Poppyseed Sweet and Sour.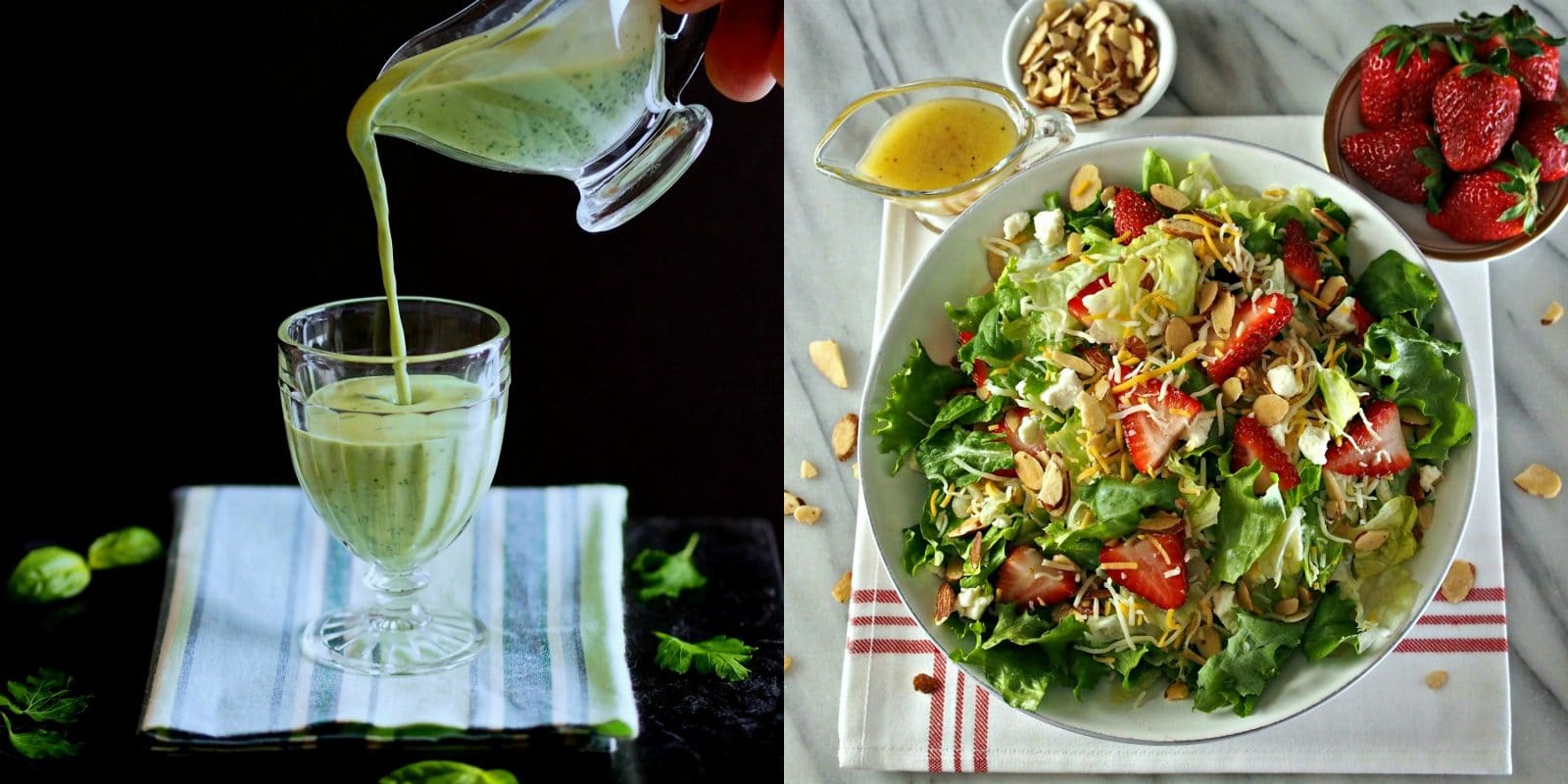 Spicy Honey Vinaigrette is a new favorite and has a flavor profile that delivers a subtle punch without TKOing the taste buds. Just imagine cider vinegar, honey, soy sauce, garlic and ginger moonwalking around your tongue and then the Sriracha Sauce comes in with a quick high-kicking surprise.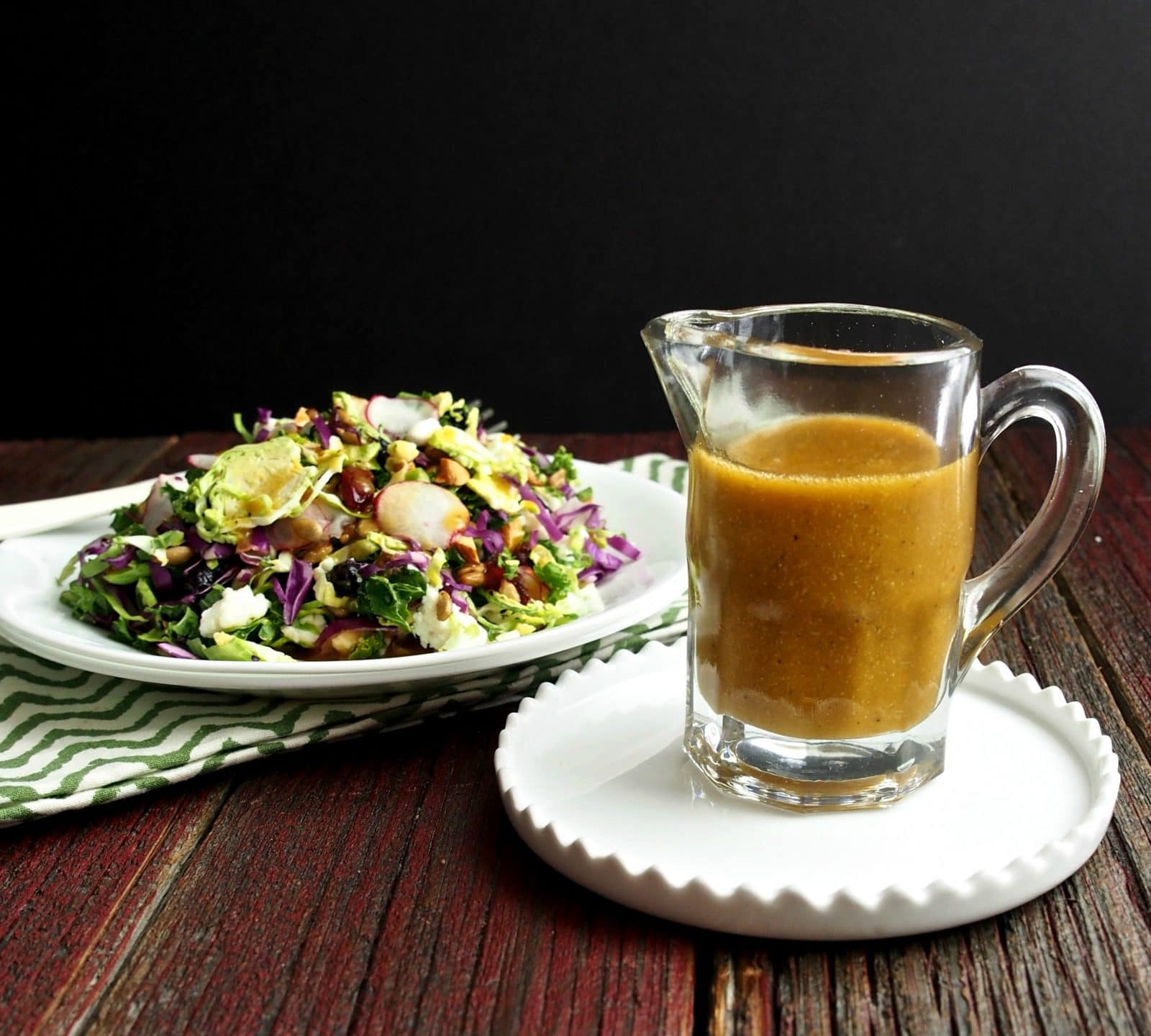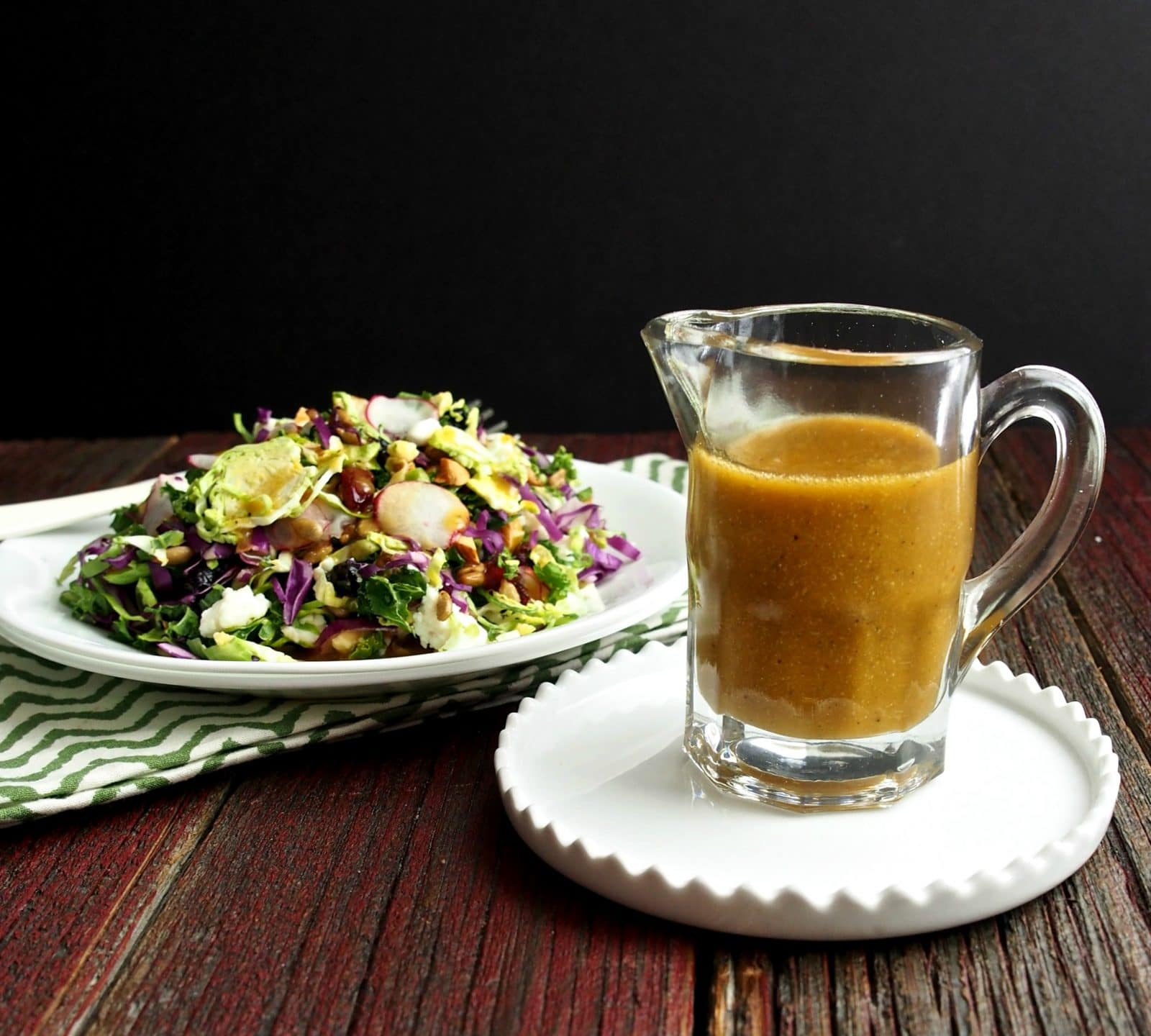 A robust salad with strong flavors is perfect with Spicy Honey Vinaigrette, and here is my version of Power Salad with Spicy Honey Vinaigrette with Grilled Salmon (or Chicken). It includes Brussels sprouts, kale, dried fruit, almonds and some other fun ingredients and is the ideal pairing with this dressing.  It is simply amazing.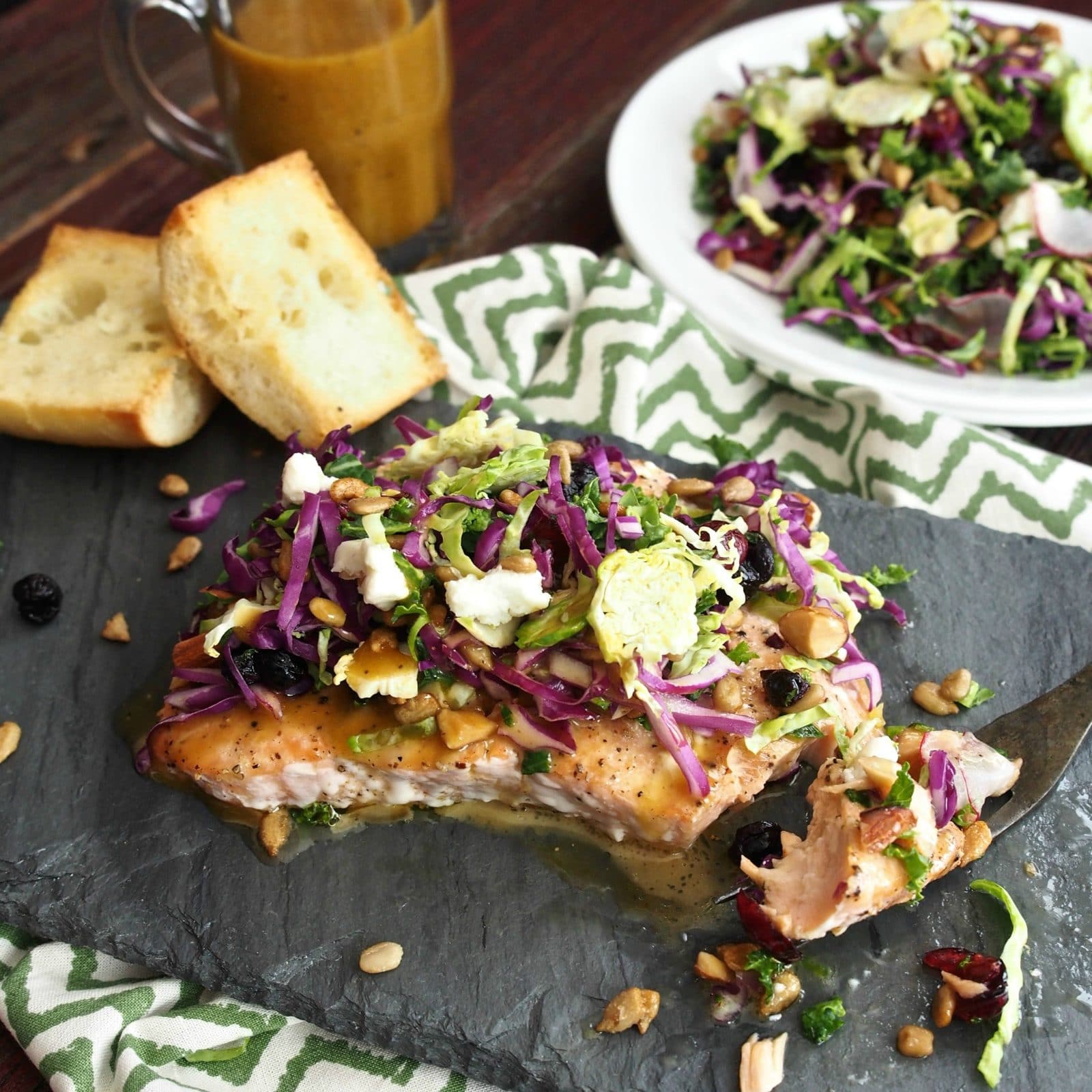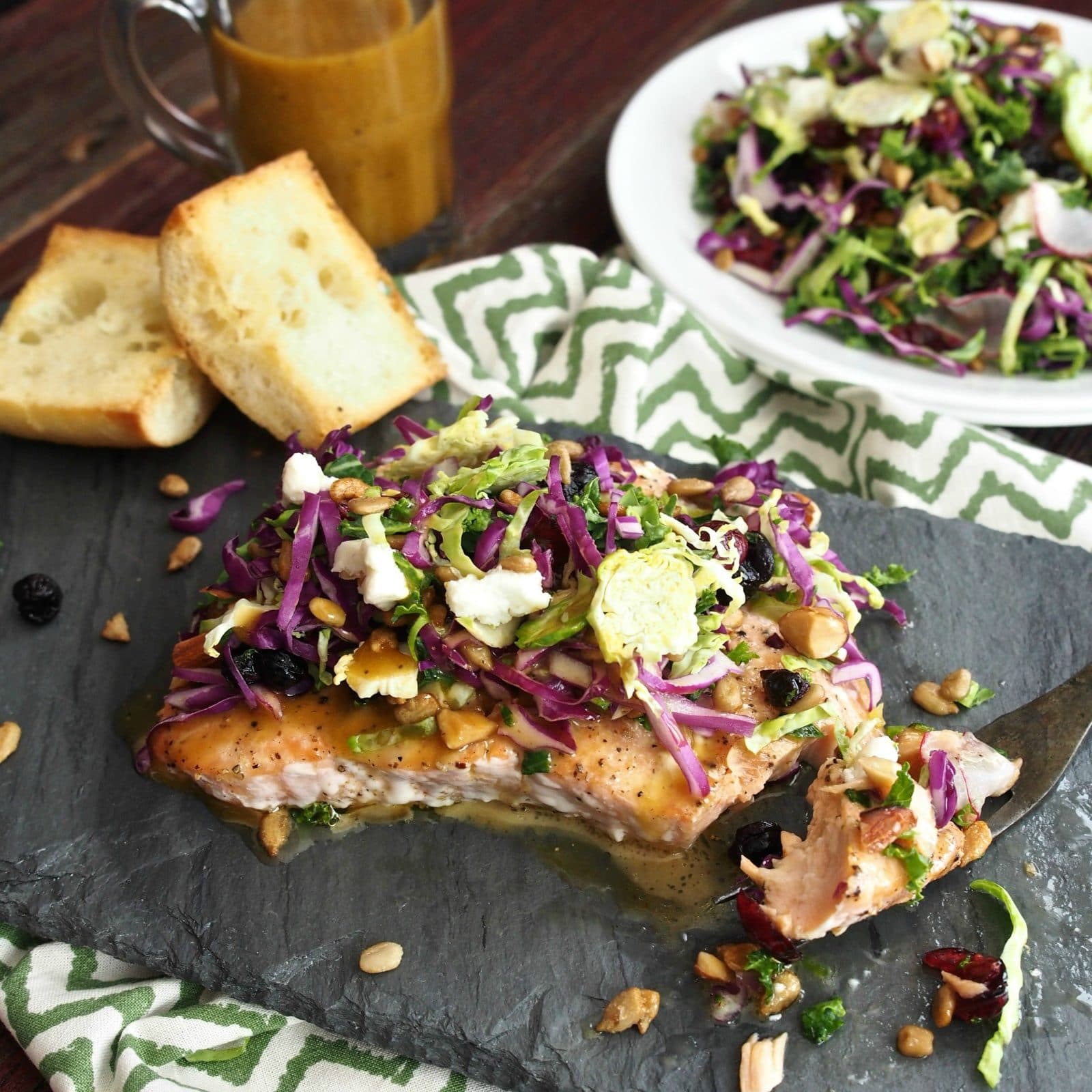 Do me a favor and look straight up.  I wouldn't be surprised if there is a thought bubble full of fresh ideas floating above your head right now.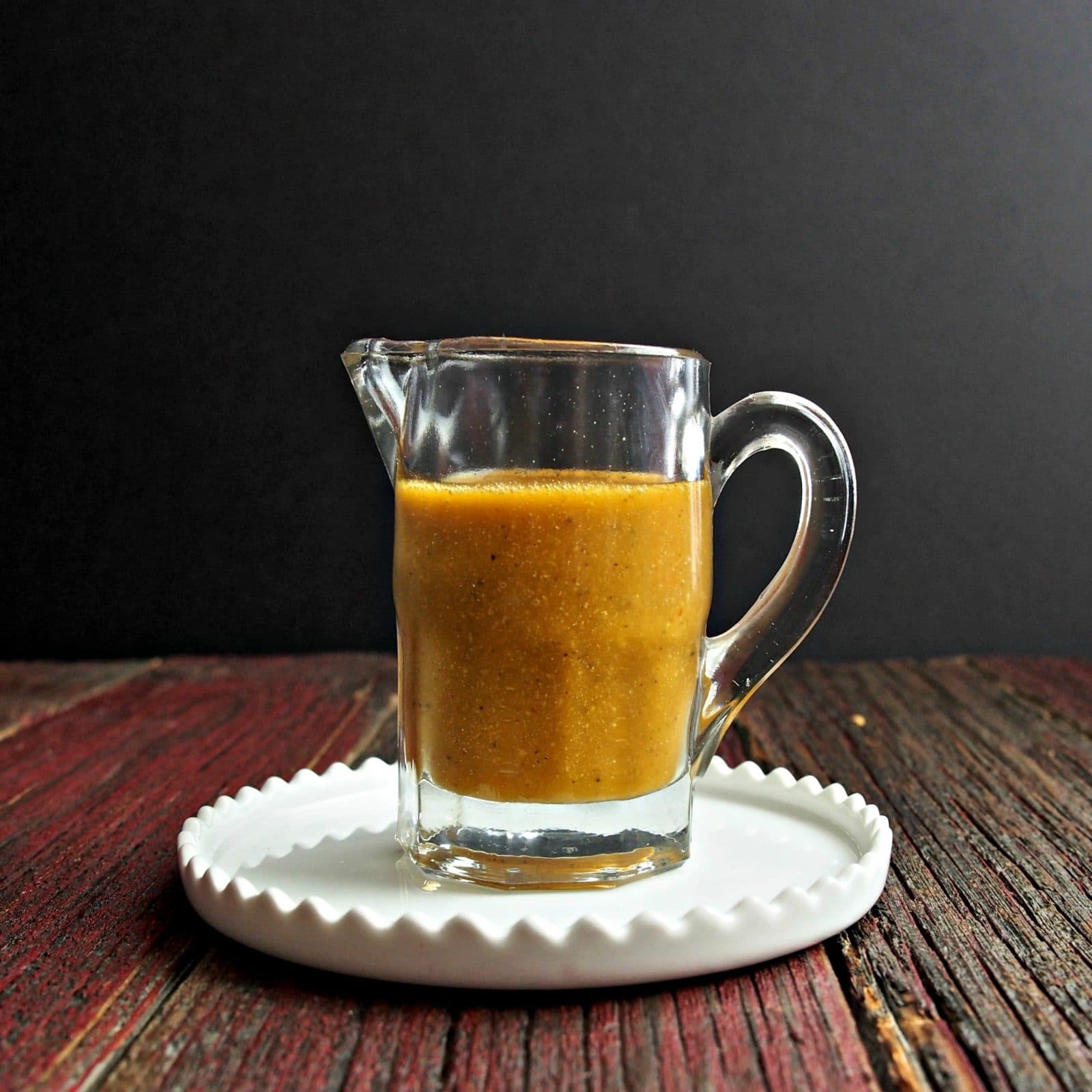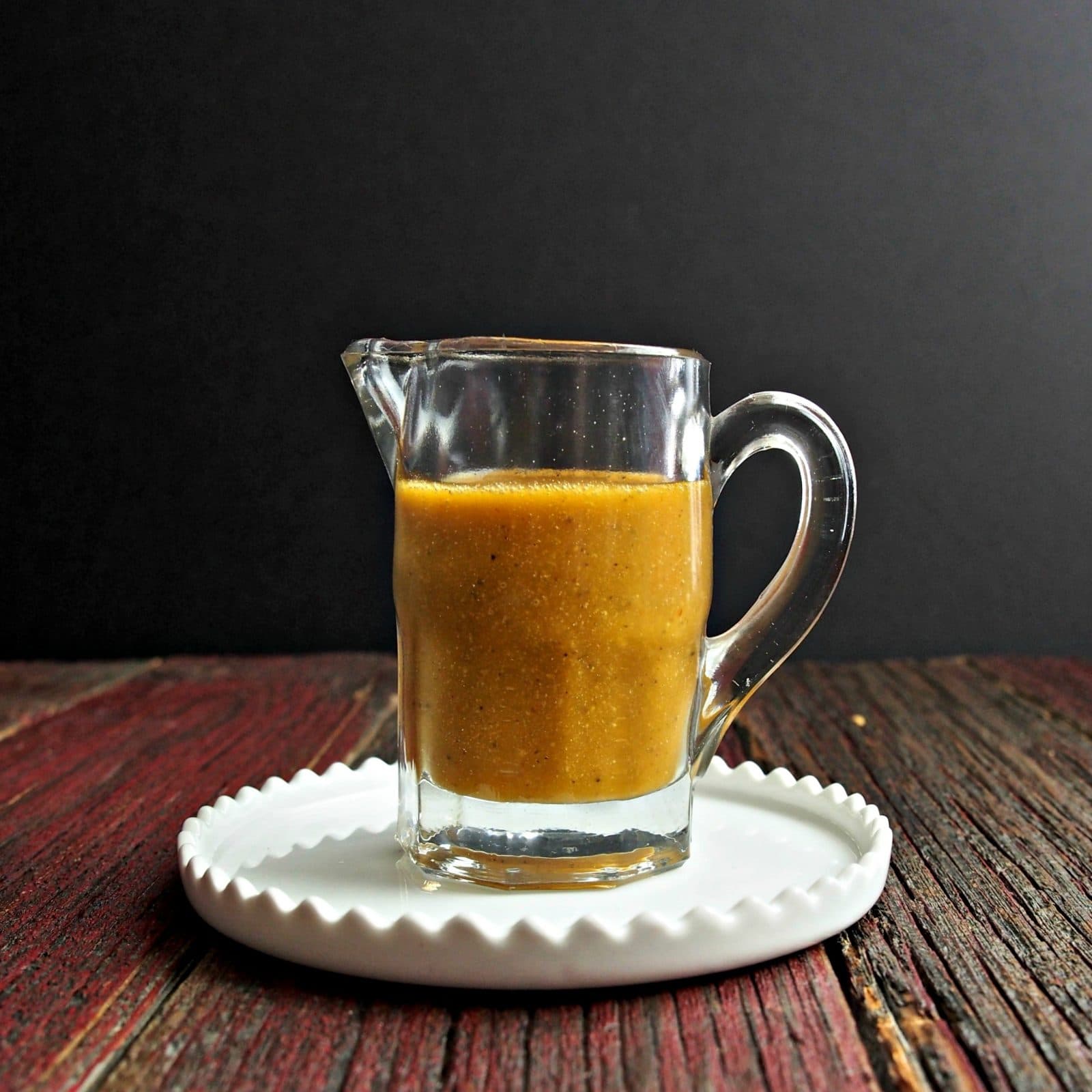 Enjoy!

Spicy Honey Vinaigrette
Cider vinegar, honey, soy sauce, garlic and ginger with a quick high-kicking surprise. ----------- Adapted from: Vitamix https://www.vitamix.com/Find-Recipes/S/P/Spicy-Honey-Vinaigrette. ------------...the perfect dressing served with Power Salad (http://www.simplysated.com/power-salad-spicy-honey-vinaigrette/)
Ingredients
1/3-

cup

apple cider vinegar

1/3-

cup

honey

1-2

chipotle peppers in adobo sauce

chopped or 1½ teaspoon Sriracha sauce

2

teaspoons

soy sauce

3/4

teaspoon

chopped garlic

1

teaspoon

fresh ginger

peeled & chopped

½-¾

teaspoon

ground ginger

1-

teaspoon

ground black pepper

¼

teaspoon

kosher salt

2/3-

cup

extra virgin olive oil
Instructions
Place all ingredients except oil in a blender and blend on high speed until smooth.

With blender on low speed, remove lid cap and drizzle in olive oil, place lid cap back on and blend on high for 1 minute until emulsified.

Keep refrigerated in a covered container.

Enjoy!