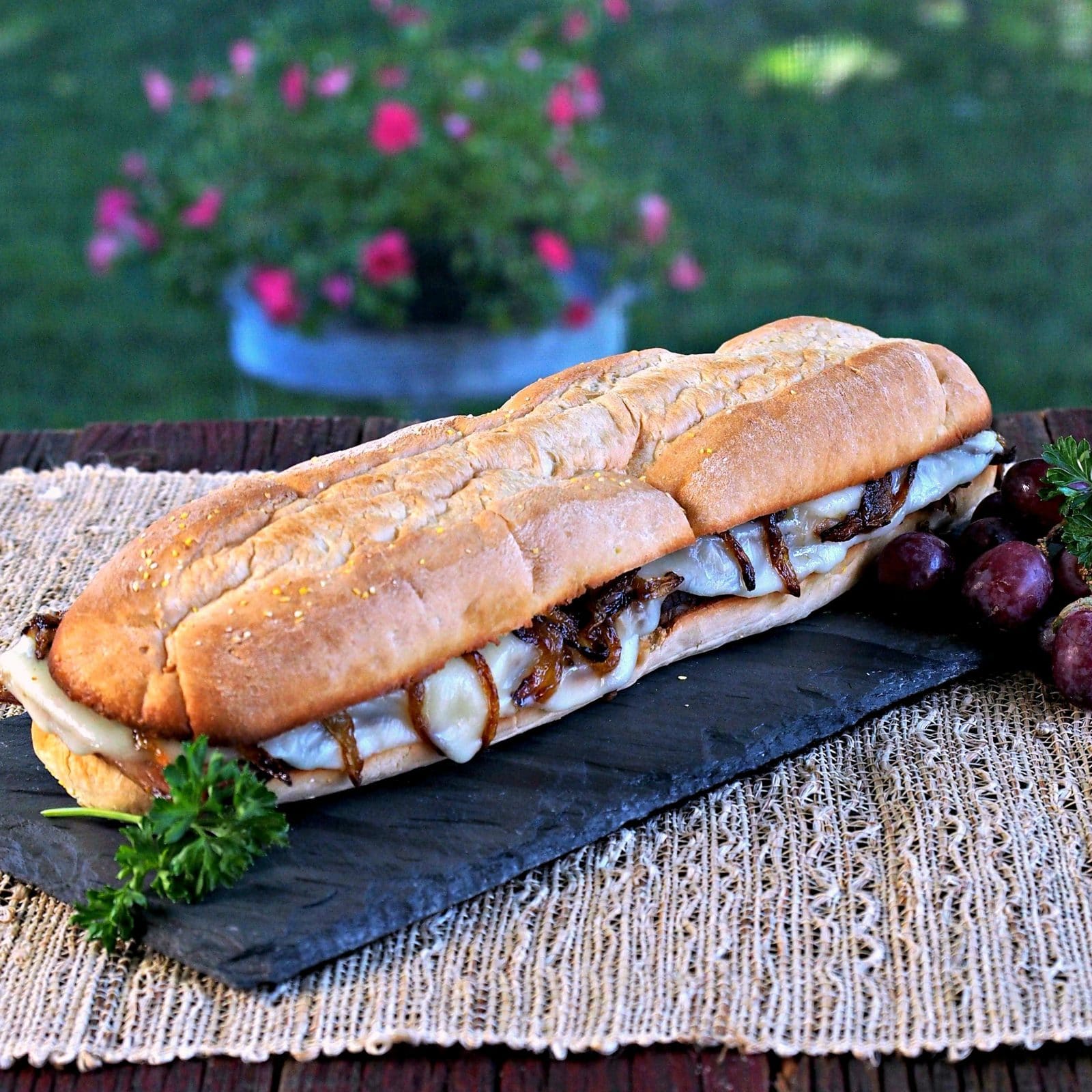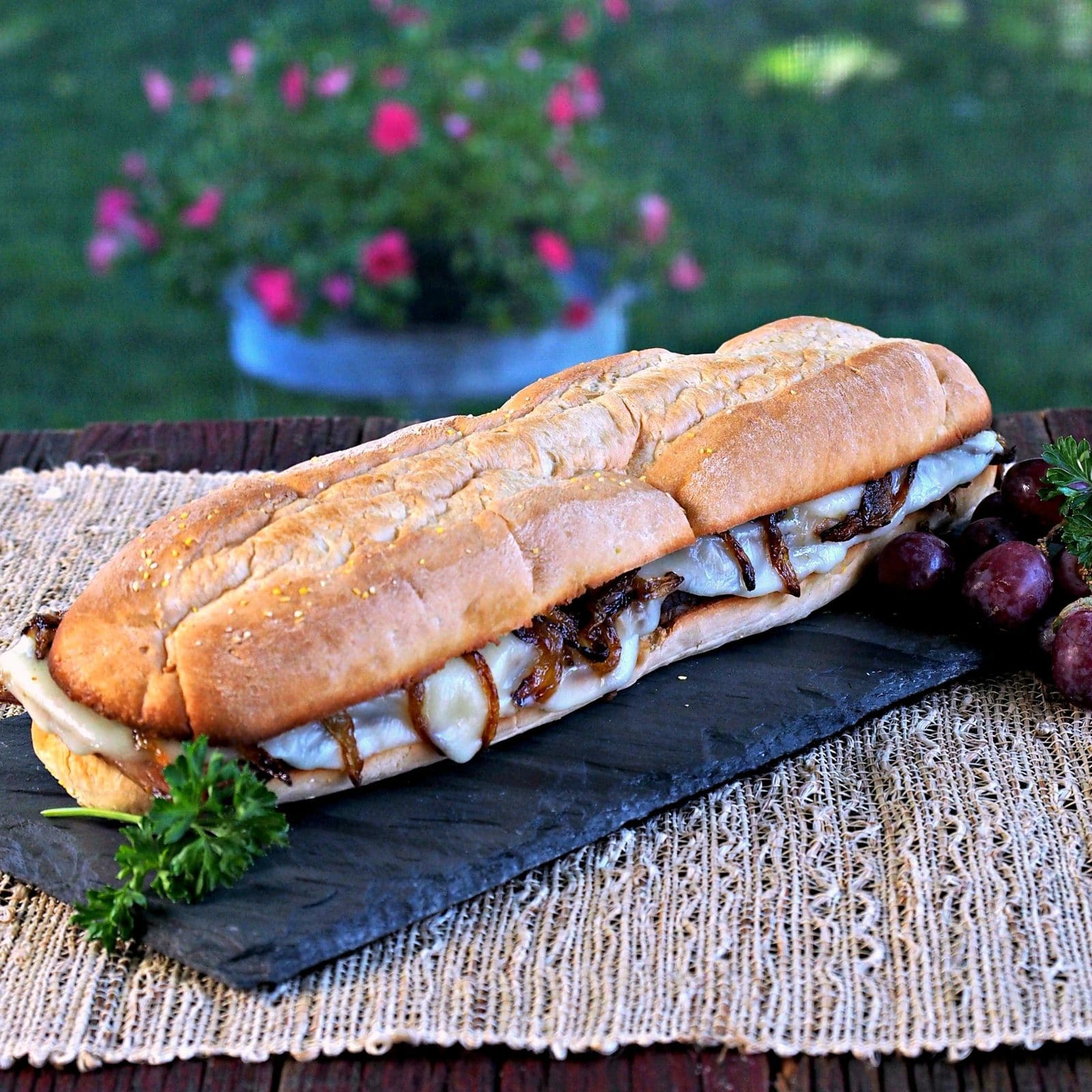 No matter if you call them French Dip or Beef Au Jus, these Easy French Dip Sandwiches will help you live the life of your sandwich dreams.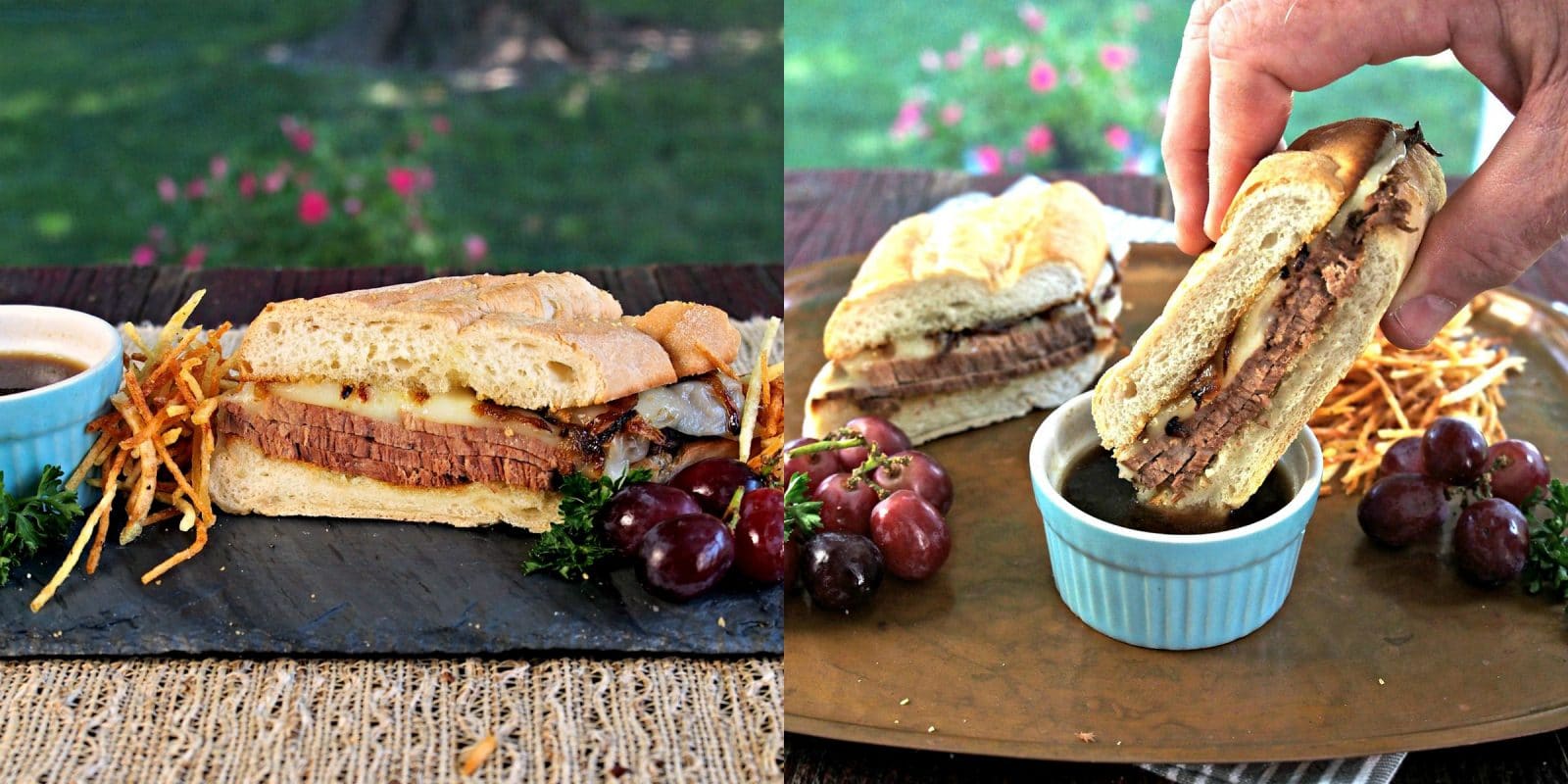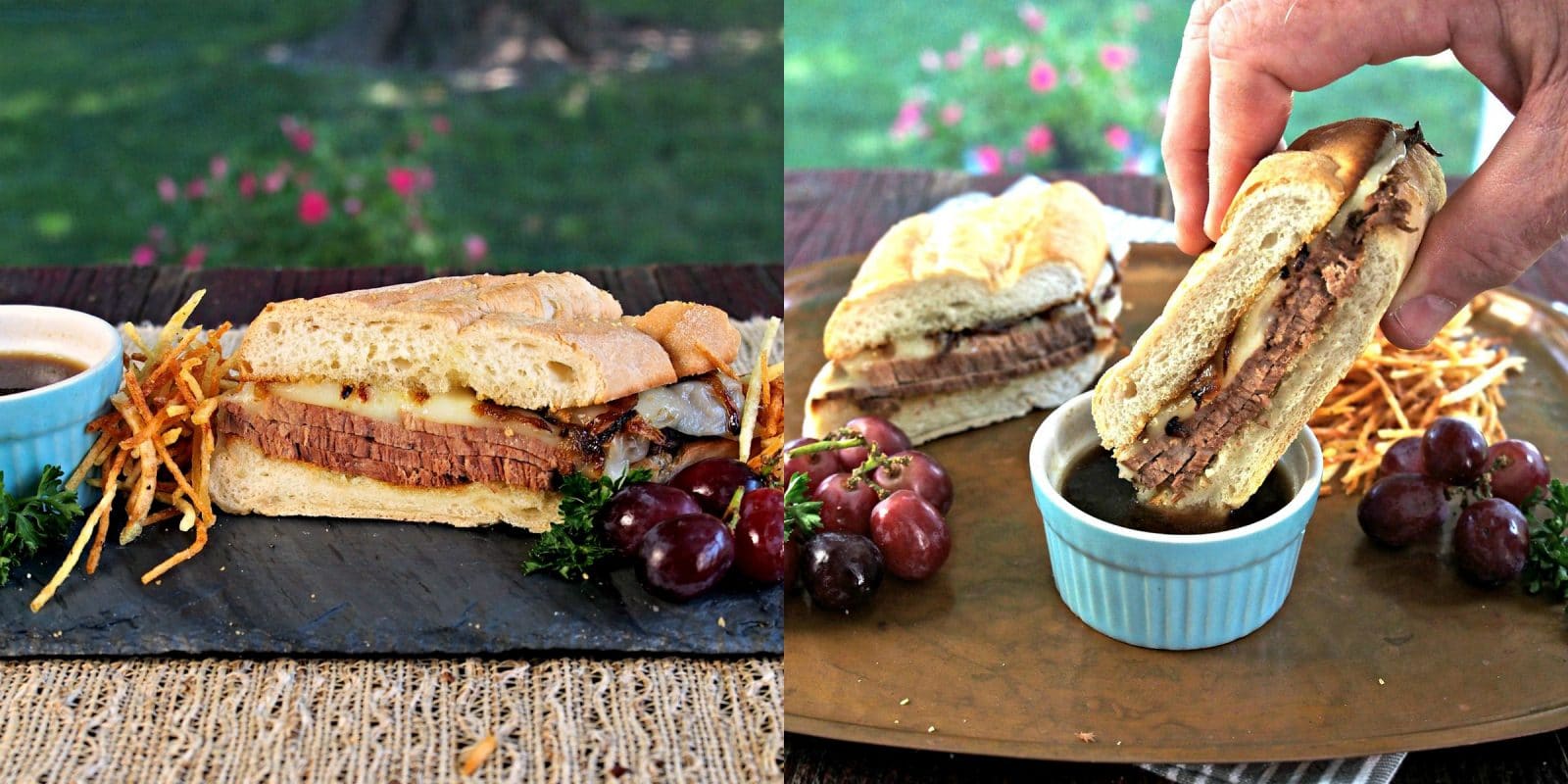 Read this description and I think you will agree. Fork-tender beef cooked in the slow-cooker then topped with thinly sliced cheese and Crispy Shallots, snuggled between soft, crunchy buns and dipped in perfectly seasoned au jus. That is what a French Dip sandwich is all about and should be. That is what this sandwich is and it is divine!
Easy French Dip Sandwiches served with Crispy Crunchy Shoestring Potatoes makes it most divine:-)
I know there are food purists – those who pooh-pooh using dry mixes, canned soups and packaged anything, and I agree most foods are healthier homemade. But, when it comes to Easy French Dip Sandwiches, I couldn't care less. This recipe was created for delicious simplicity.
This lovely gal wants her fair share. Just look at her pleading eyes.
This handsome guy got to it first and isn't the sharing type. Not when it comes to Easy French Dip Sandwiches.
I can't remember what life was like before this sandwich entered my life. I do remember my thought the first time I made them and the exact moment they became one of my go-to recipes.
"My dream of finding the perfect recipe for Easy French Dip Sandwiches has finally come true."
Enjoy!
Easy French Dip Sandwiches
Whether called French Dip or Beef Au Jus, these sandwiches will make you smile. Slow-cooked, tender beef with seasoned beef broth. Served with melted cheese & crispy shallots on buttered, toasted buns and au jus for dipping.
Total Time
8
hours
10
minutes
Ingredients
*Please read NOTE first for best cooking and freezer tips.

---------------------------

5

pounds

beef arm or rump roast

4

cups

32 ounces beef stock or broth, unsalted

2

packages

.7 ounces each Good Seasons Italian Salad Dressing Mix

2

packages

.6 ounces each Beef Au Jus Mix

2

tablespoons

Dry Sherry

optional

Provolone

Swiss or Gruyere cheese, thinly sliced

Hoagie style buns

2

tablespoons

butter
Instructions
Spray inside of slow-cooker and underside of lid with cooking spray.

If a slower cooking time (7-8 hrs) is needed, turn slow-cooker to LOW. If a faster cooking time is needed (5-6 hrs), place slow-cooker to HIGH.

Place beef inside slow-cooker and add beef broth.

Sprinkle Italian Dressing Mix and Beef Au Jus Mix all over beef and broth.

Cover and cook 5-8 hours (depending HIGH or LOW temperature) until fork tender.

When beef is fork-tender, transfer to a cutting board and allow it to rest.

Pour beef juices through a fine-mesh sieve and set aside. At this point, the sandwiches can be prepared, or the beef and broth can be placed in the fridge for use within the next two days. (*See note for freezing tip.)

To make sandwiches:

Heat skillet or griddle over medium heat. Butter hoagie buns on both halves of the buns, (insides only).

Layer hot slices of beef over bottom bun, then add thin slices of cheese over hot beef. *Be sure the beef is hot enough to melt the cheese.

Sprinkle the cheese with Crispy Shallots (if desired – and yes – you do desire) over cheese.

Cover with top half of bun.

Serve with side of hot au jus for dipping.
Recipe Notes
The roast and au jus can be used immediately after cooking, but for beef that is easier to cut into thin slices and broth with less fat, place the broth-covered roast in the fridge overnight in an airtight container. The next day, the roast will be easy to cut into thin slices and the layer of fat can be discarded once it is cold. Reheat the beef and broth in the microwave until hot.
*It is also easier to freeze the beef and au jus after it has been refrigerated. Wrap the beef separate from the au jus to freeze. It works well to freeze the beef and au jus in serving portions that suit you and/or your family. Always, cook five pounds of beef, It freezes beautifully, and will keep up to 3 months.