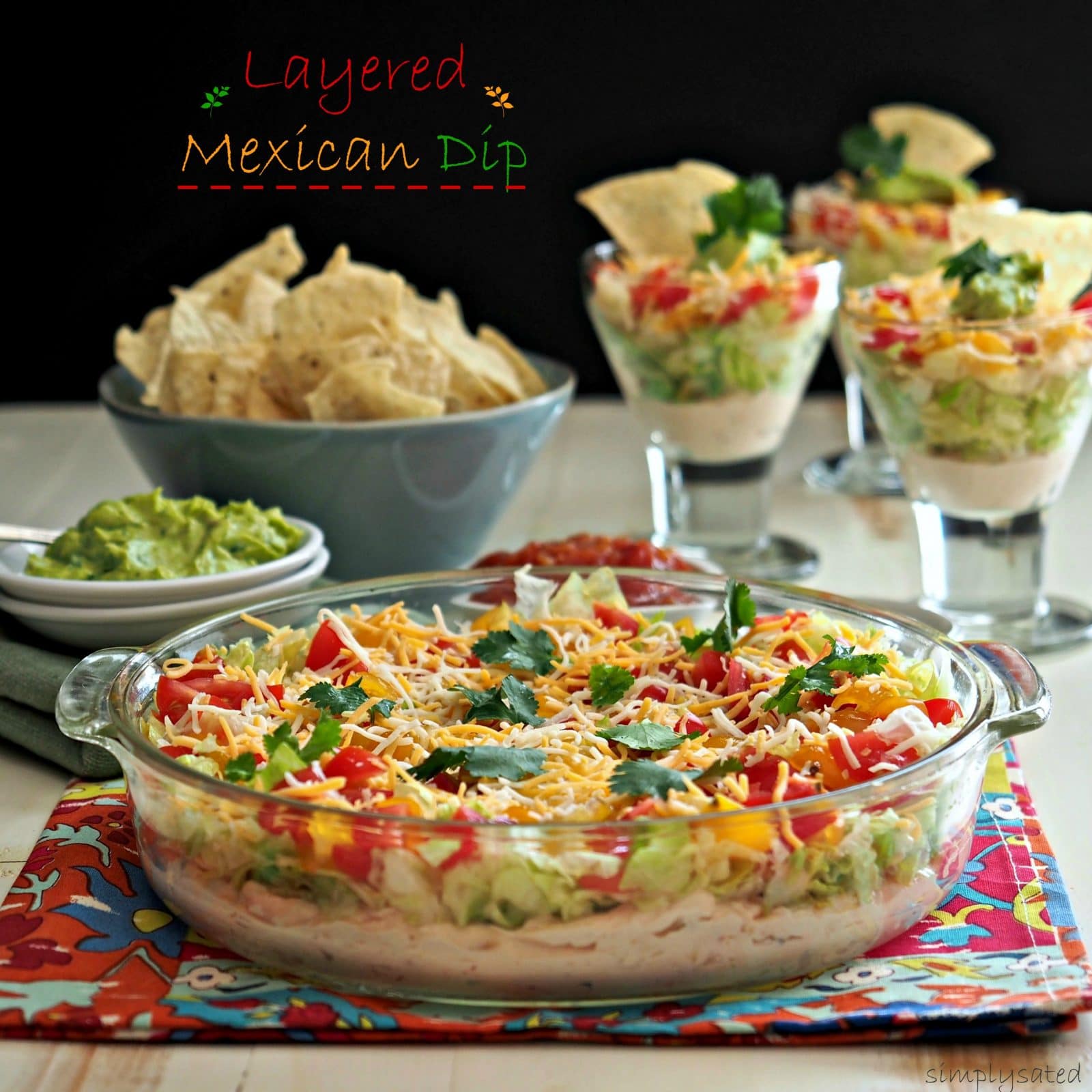 Layered Mexican Dip has always been my favorite dip, and I have served it numerous times over the past thirty-nine years. It is a no-fail, fresh, colorful, deliciously simple dish, and everybody loves it.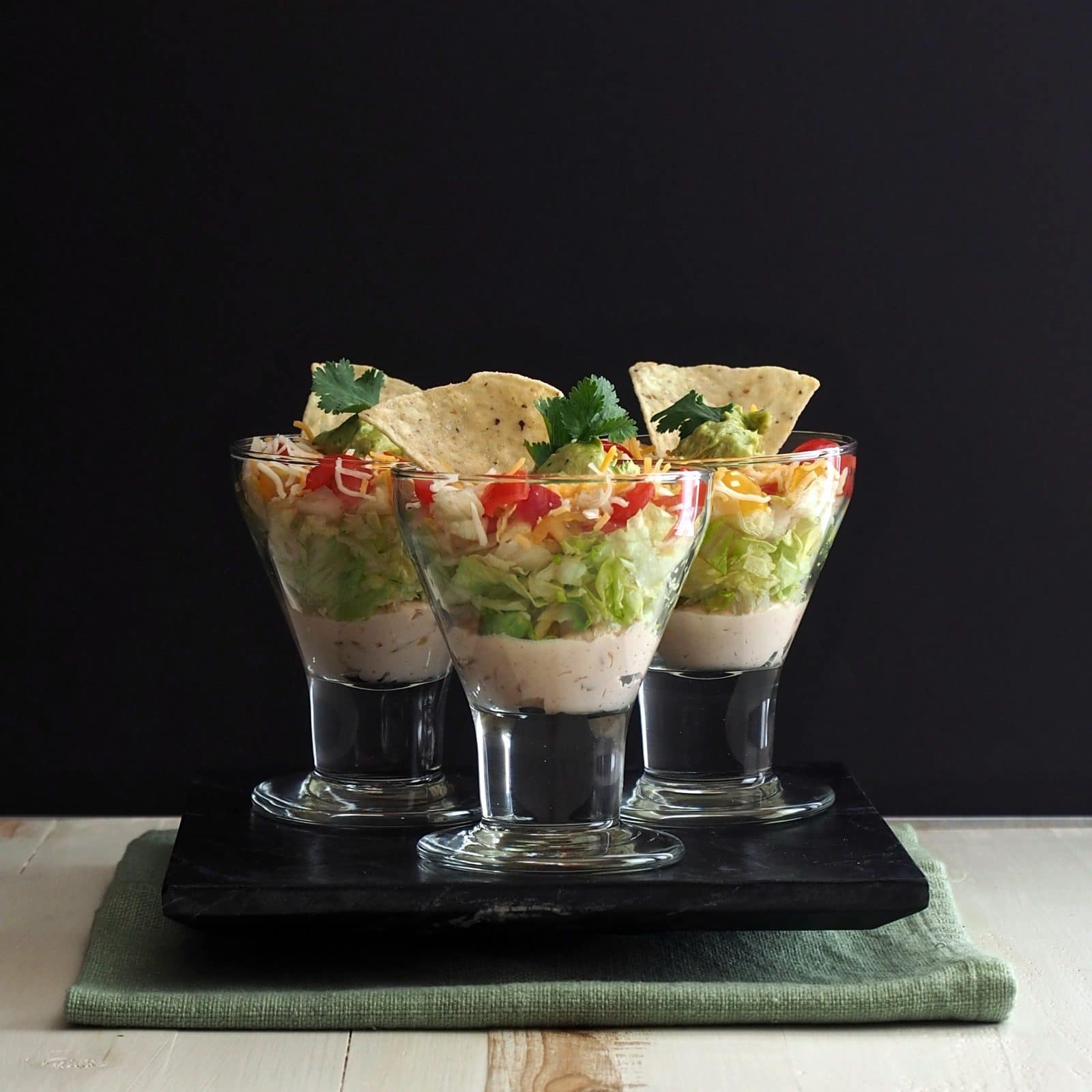 I fell in love with this dip in 1976 at the home of Mr. & Mrs. Maaske. Mr. Maaske was the basketball coach where Jeff attended college, and his son, Tim, and Jeff were good friends. Mrs. Maaske prepared a delicious buffet of food for an after-game gathering, and this was one of the appetizers she served.  She had worked hard preparing the meal and was so pleased when I shyly asked her for this and several other recipes. We wrote out the recipes by-hand while I asked her details about the food she had prepared and visited about our lives. I was 21 years of age; she was probably younger than I am now, and love of cooking was our connection. We were both foodies before "foodies" was even a word. Mrs. Maaske nor I could know how this dish would come to hold a special place in my collection of recipes.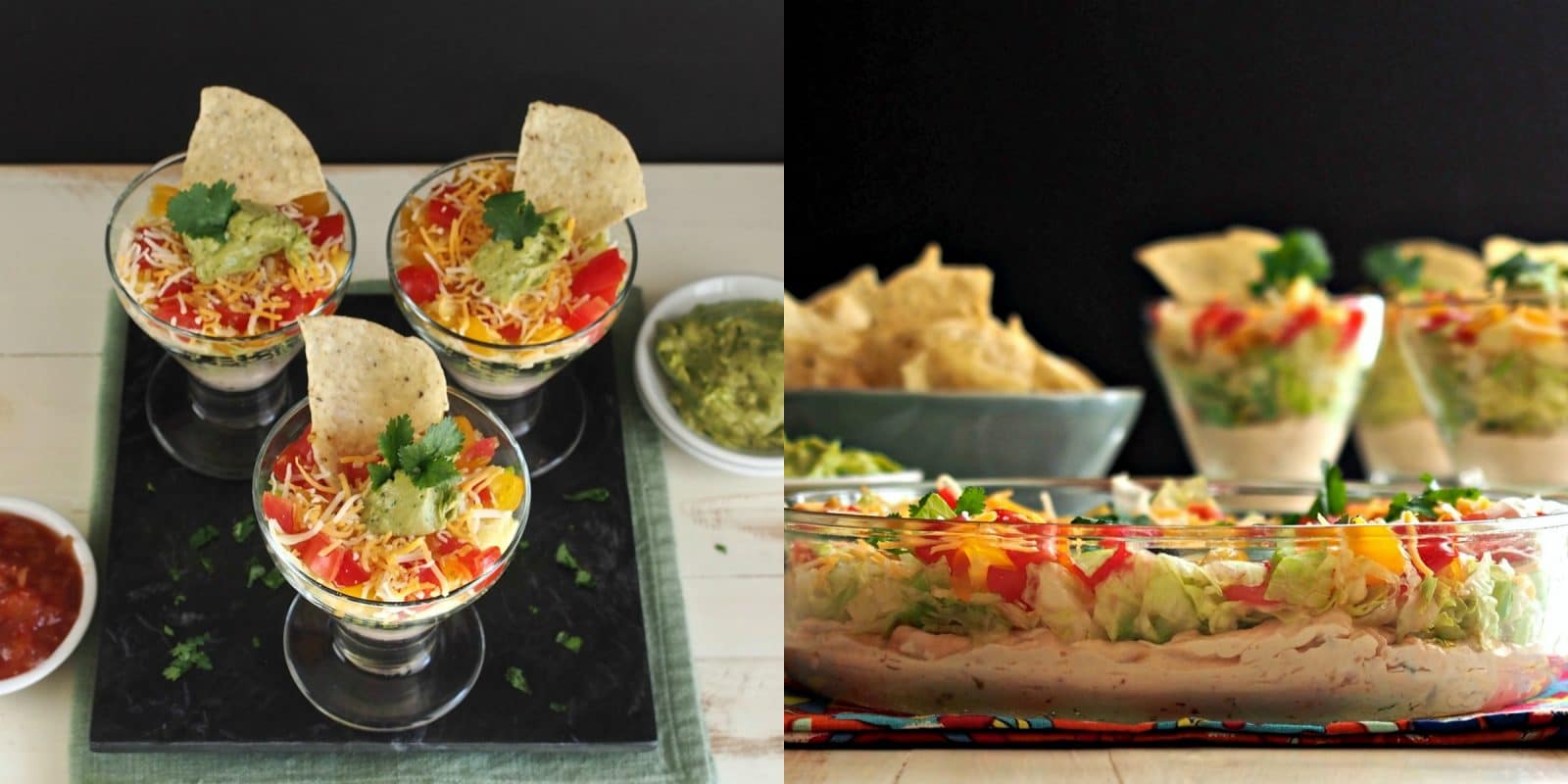 Food triggers memories and my most-loved recipes are recipes that envelop everyday, beautiful moments in my life.
Layered Mexican Dip reminds me of home and love. It reminds me of dinner parties and family gatherings, of long ago friendships and loved ones already passed. It reminds me of college students and church youth groups, football & basketball games and our home filled with the laughter of youth.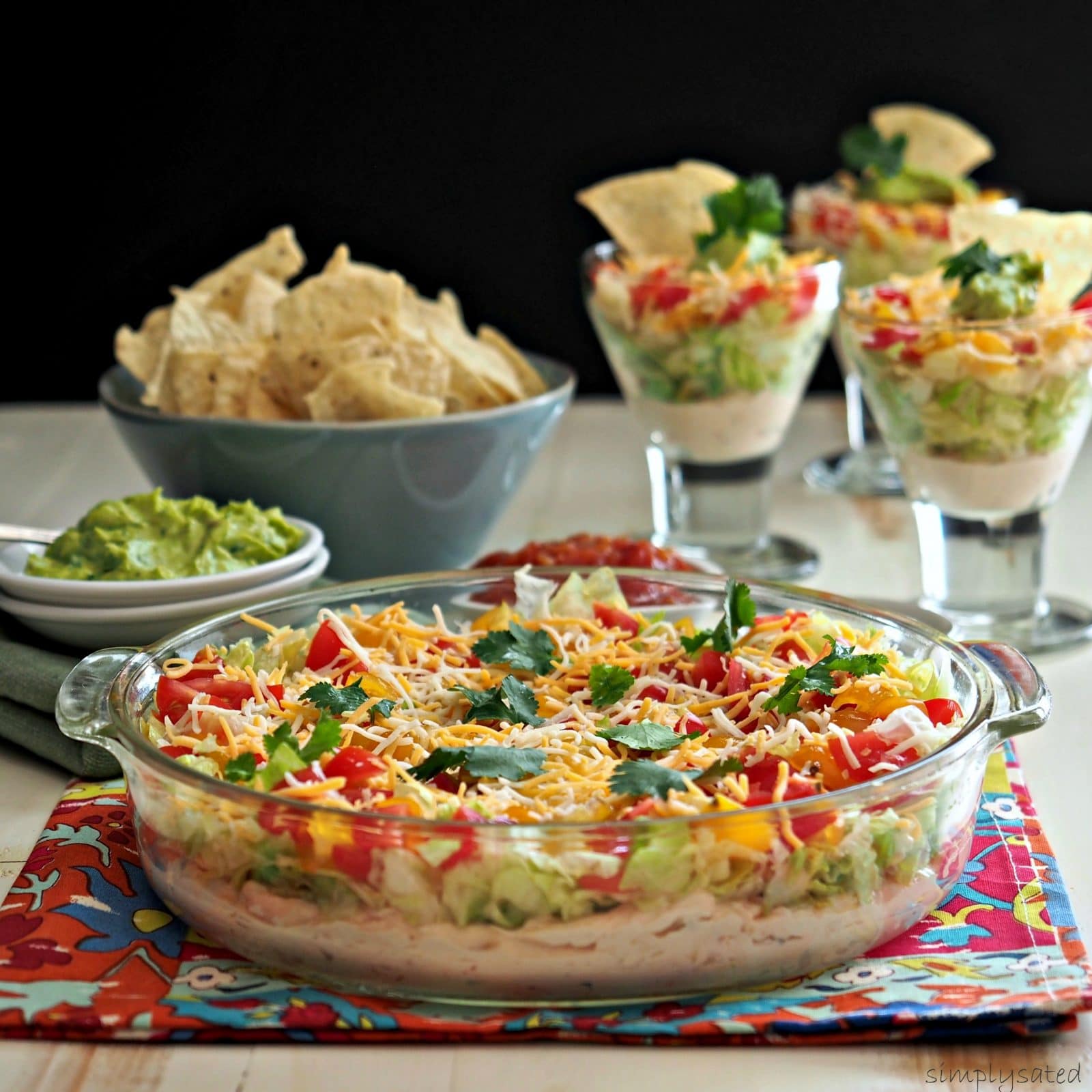 I think of that night at the Maaske home every time I make Layered Mexican Dip. My favorite quote is a quote by Mother Teresa, "We can't all do great things, but we can do small things with great love." Mrs. Maaske sweetly shared her recipes with me those many years ago, but most of all, she did a small thing with great love.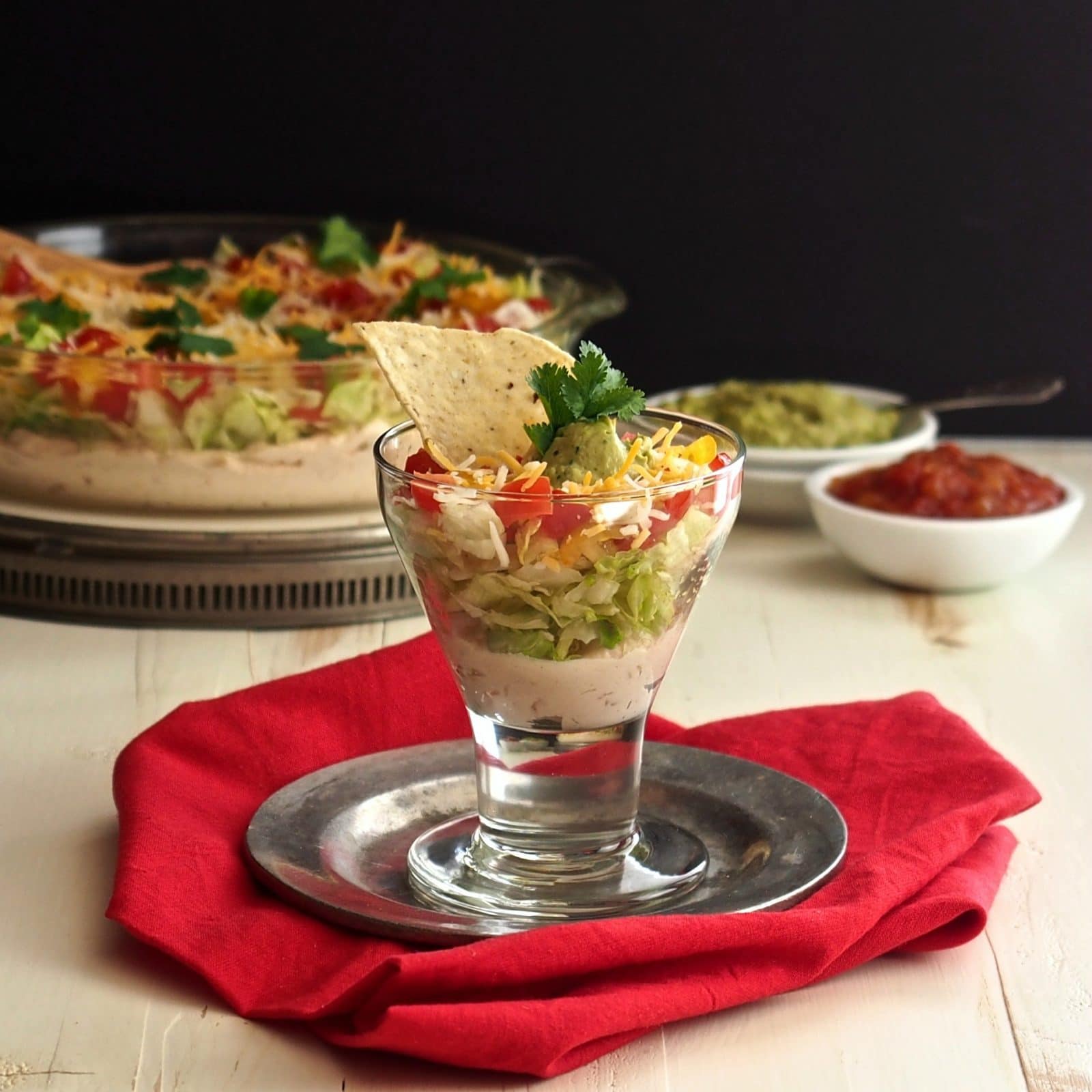 Enjoy!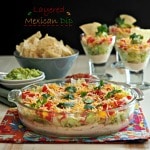 Layered Mexican Dip
Layered Mexican Dip is an all-time favorite in its simplest form. Cream cheese, salsa, cheese, lettuce & tomatoes - crema, if desired.
Ingredients
For the Layered Mexican Dip:

Double all ingredients if using a 9x13 inch dish.

1 8-

ounce

package cream cheese

softened

1

cup

Picante sauce or tomato salsa - save 1/2 cup for topping

½

Iceberg lettuce

chopped into bite-size pieces

½-1

cup

Cheddar Cheese or Mexican Cheese Blend

shredded

1-

cup

diced tomatoes

Avocado Crema

if desired – recipe below

Optional other ingredients:

Black olives

Avocados

diced

Black beans

Green

sliced or Sweet yellow onion, diced

Whatever else your little heart desires.

-----------------------------------

For the Avocado Crema:

2

avocados

peeled, pitted

Juice from ½ lime

approximately 1-tablespoon fresh juice

2

tablespoons

sour cream or plain yogurt

2

tablespoons

fresh cilantro leaves

chopped

Freshly ground black pepper

2

tablespoons

milk

if needed

Optional Ingredients:

½

teaspoon

Sriracha Sauce

½

teaspoon

ground cumin

1-

teaspoon

honey

I prefer unsweetened Crema
Instructions
For the Layered Mexican Dip:

Combine softened cream cheese and ½ cup salsa. With a stand mixer, beat on medium-high until well combined and fluffier.

Place the cream cheese/salsa mixture in the bottom of a 9x9 glass baking dish or casserole and smooth out the mixture.

In this order, layer chopped lettuce, cheese and tomatoes over the cream cheese mixture.

Drizzle extra salsa over the top.

If desired (as I do) serve Avocado Crema on the side

The salad is delicious as is, but if your want to kick it up, add your favorite toppings.

------------------------------

For the Avocado Crema:

Combine all Avocado Crema ingredients in a food processor or blender.

Pulse or mix until the ingredients are well blended and smooth. If needed, add a little milk.