Creamy Chicken Soup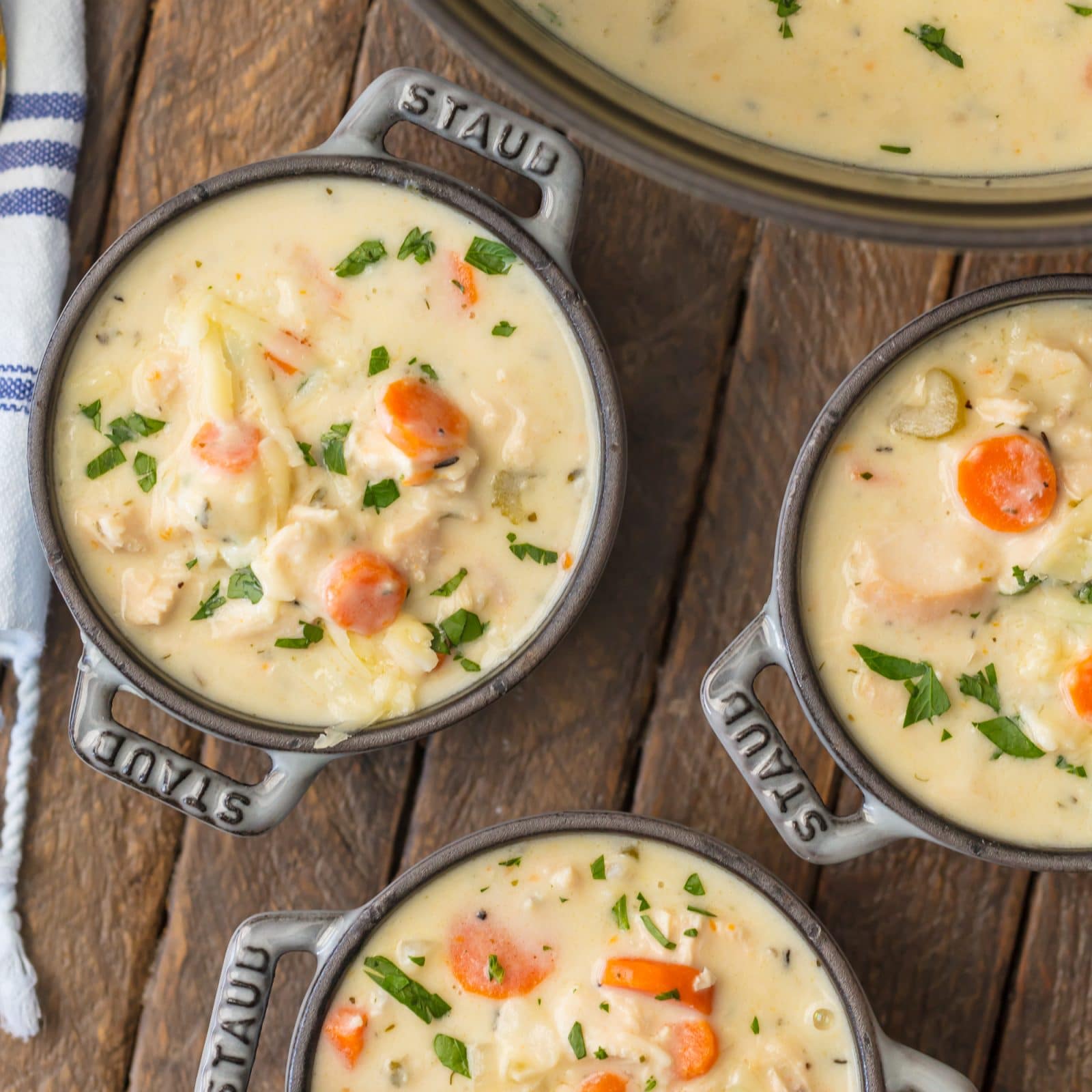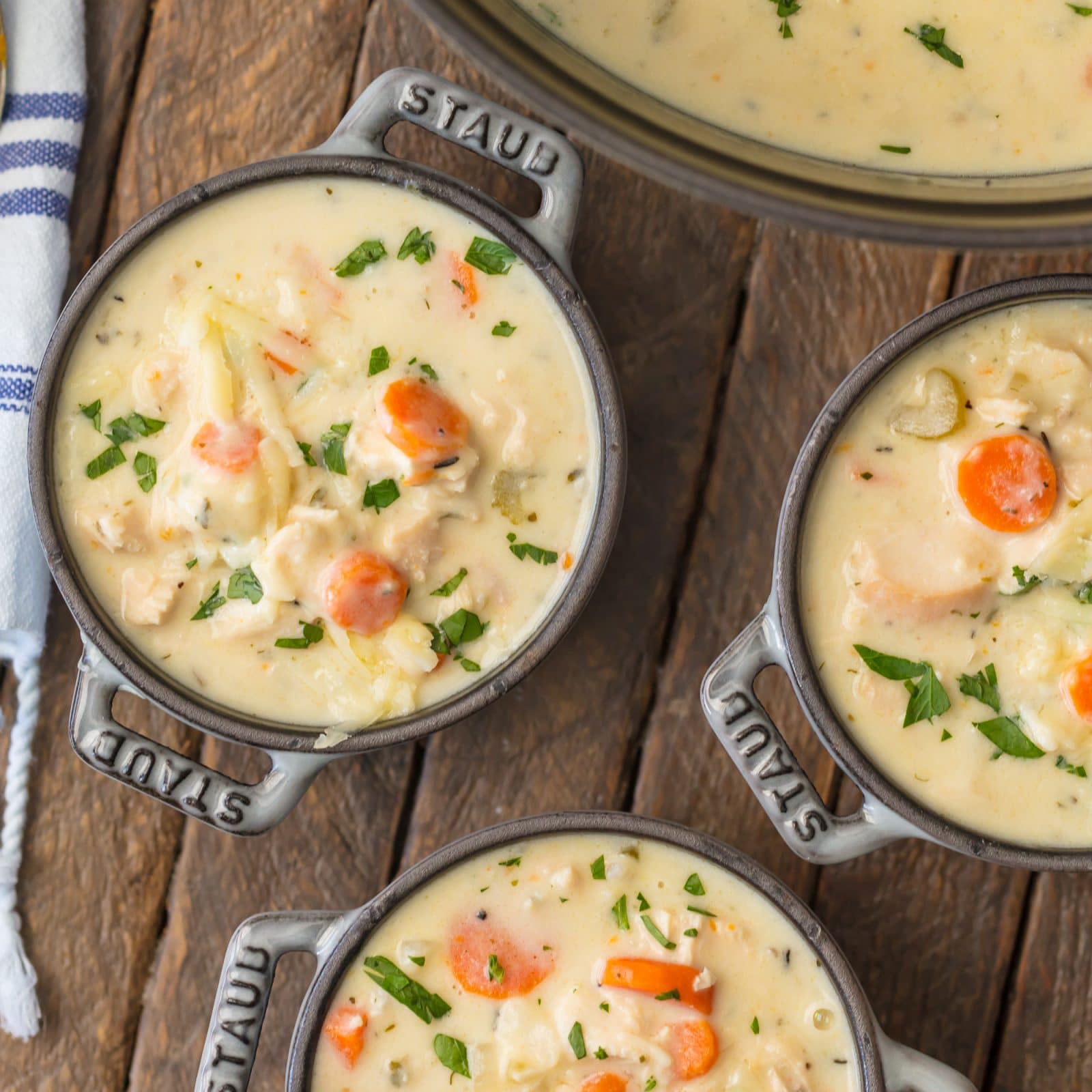 Come here. Now, come closer. I want to tell you a story; a story about a talking pig, a pig named Babe. Babe talks to sheeee…what? Well…this is embarrassing! Totally wrong story…oops!
Now that I've gathered my wits, I do have a story to tell. A story about a gal named Susie and her soup she named Creamy Chicken Soup.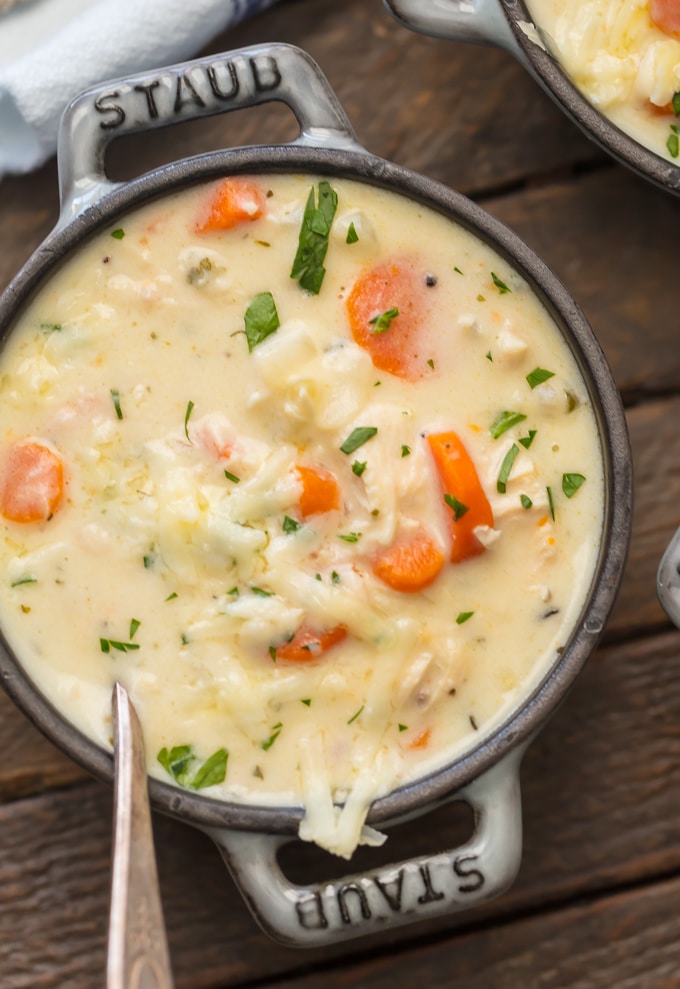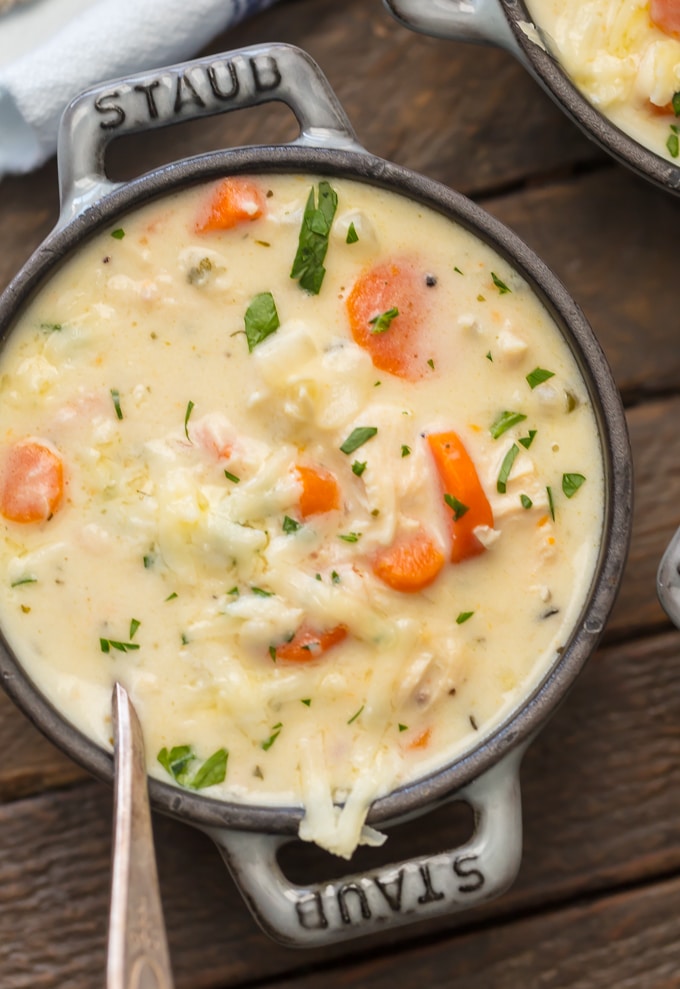 Susie had lived her entire life without creating THE soup. THE soup that would top all soups. THE soup that would set the gold standard for all other soups.
Now, keep in mind Susie wasn't a braggart, but she knew a great thing when she tasted it, and when she tasted Creamy Chicken Soup, she knew it was THE soup.
Just to clarify, I am the Susie in this story, and I am one proud mama to this soup. I tested and retested Creamy Chicken Soup until I decided with one last tweak, she was perfect.
Isn't she a beauty?!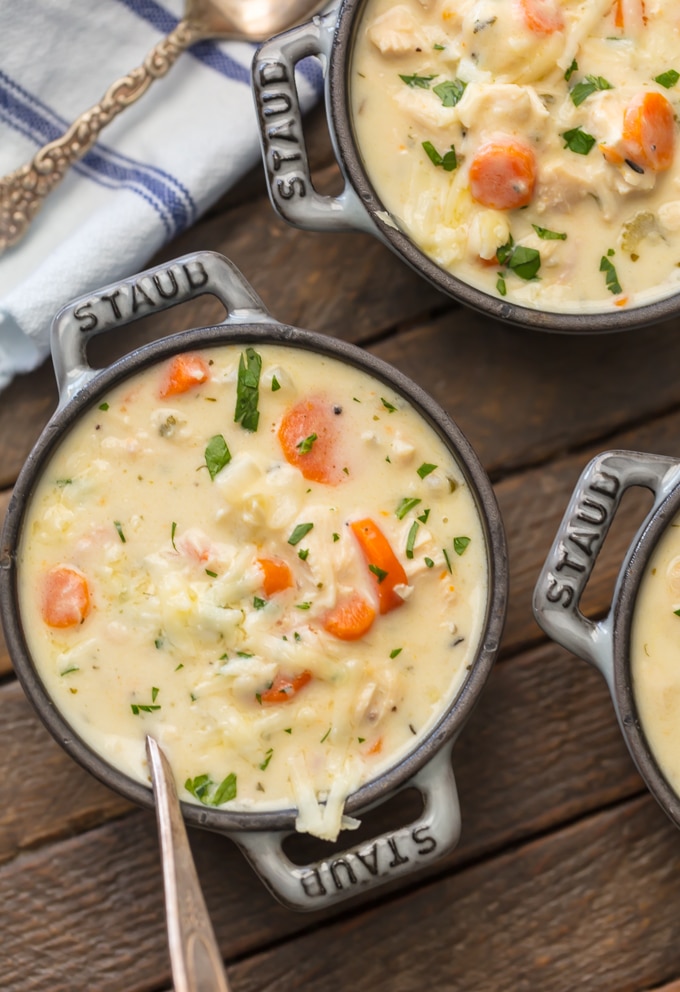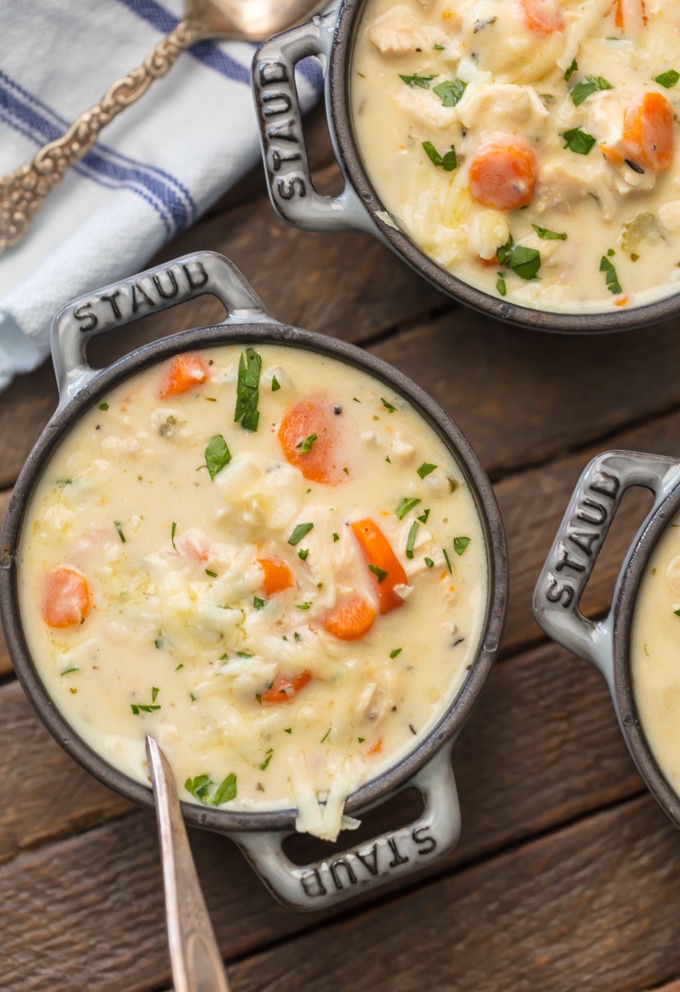 I understand now why I got confused at the beginning of this post when I started writing about the movie Babe. I guess I'm as proud of my Creamy Chicken Soup as Farmer Hoggett was of Babe when he looked down and said, "That'll do pig, That'll do."
That'll do Creamy Chicken Soup, That'll do.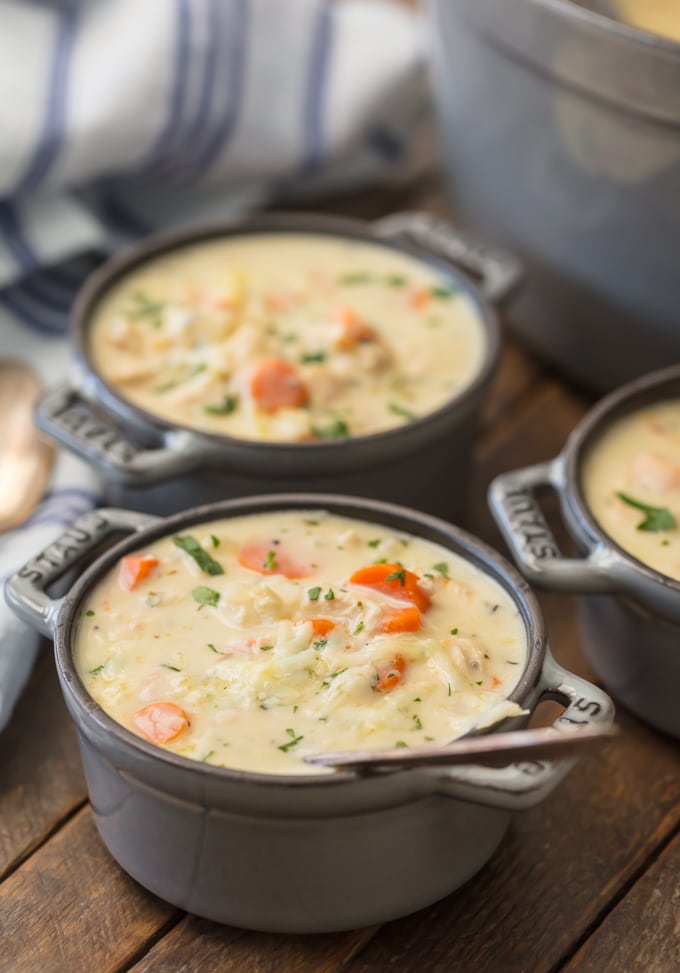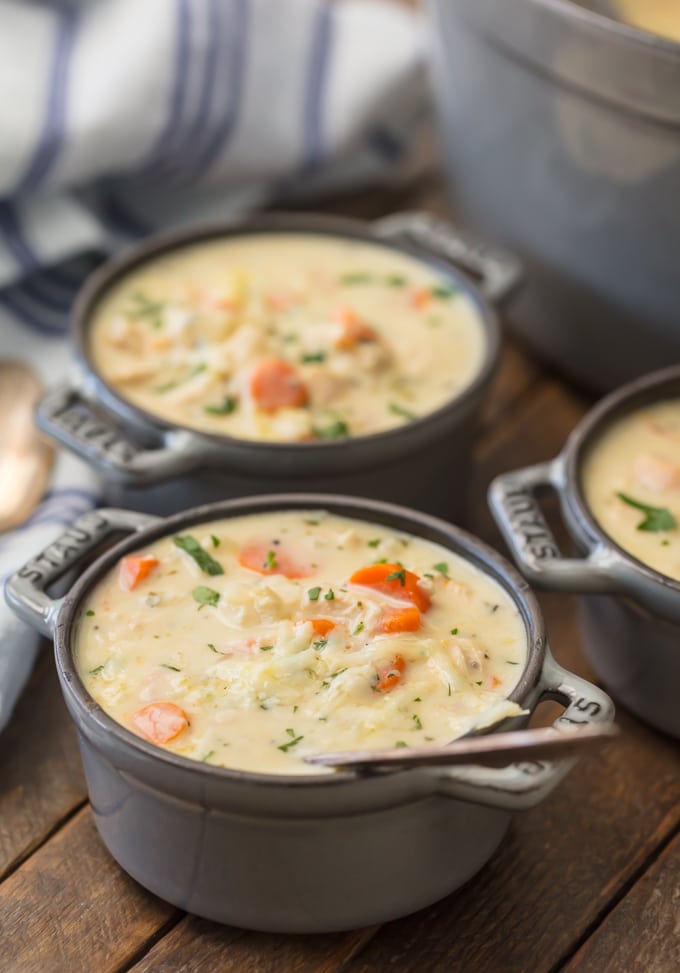 Please try my other favorite soups: Chicken Noodle Soup, Classic Ham & Bean Soup, Chicken Tortilla Soup and Blue October "Stewed" Beef Stew.
Please head over to The Cookie Rookie to check out some of our other terrific soups: Hash Brown Potato Cheese Soup, Beef Tortilla Soup and Bacon Corn Chowder. To my immense pleasure, I'm certain we will post more of our favorite soups in the future.
Creamy Chicken Soup
Creamy Chicken Soup. Tender chicken, aromatic vegetables and herbs, cream, a splash of wine topped with a touch of nutty Gruyere. The ultimate comfort food.
Ingredients
For the Roux:

2

tablespoons

oil

2

tablespoons

unsalted butter

4

tablespoons

all-purpose flour

1-

cup

reduced-salt chicken stock

For the Soup:

2

tablespoons

unsalted butter

2

tablespoons

oil

4-6

carrots

peeled and cut into 1/8" slices

2

celery stalks

cut into 1/8" slices

1

medium yellow onion

diced

1

garlic clove

minced

3

cups

reduced-salt chicken broth

¼

cup

dry or semi-dry white wine; a good drinking wine

3½

cups

milk

cream or half and half (or a mixture of cream and skim milk)

2

tablespoons

chicken base granules or chicken cubes

½

teaspoon

freshly cracked black pepper

1

tablespoon

dried parsley or 2 tablespoons minced fresh parsley

3

dried bay leaves

1½

teaspoon

Herbs de Provence

1/2

teaspoon

turmeric

optional

½

teaspoon

paprika

optional

¼

teaspoon

red pepper flakes

optional

4-5

cups

cooked chicken

cubed or shredded – rotisserie chicken works well, but do NOT use smoked chicken.

Garnish: Shredded Gruyere cheese

Chopped fresh parsley
Instructions
For the Roux:

Heat 2 tablespoons oil and 2 tablespoons butter in a medium saucepan then sprinkle the flour on top. Whisk quickly until well combined. Cook, whisking occasionally, until the roux turns light golden brown. Slowly, while whisking, add 1-cup chicken broth to the roux and whisk vigorously until smooth. Remove the roux from the heat and set it aside while combining other ingredients.

For the Soup:

In a large Dutch oven, heat 2 tablespoons butter and 2 tablespoons oil over MED-HIGH heat. Add the carrots and celery, sauté 5 minutes; stir occasionally. Add the diced onions and cook 3 additional minutes or until the onions are translucent. Add the minced garlic and cook 30 seconds – just long enough for the garlic to bloom.

Slowly add 1 cup of broth while scraping the bottom of the pot to deglaze the pan. Add the rest of the broth and the wine, the roux and stir well. Bring the mixture to a boil and stir often..

Reduce the heat to LOW and add all other ingredients except the garnishes.

Simmer 15 minutes then taste and adjust seasonings, if necessary. This is the time to add salt or pepper, if desired. Continue to simmer the soup until it thickens, about 30-45 minutes more, or to the desired consistency.

Discard the bay leaves.

Garnish with sprinklings of shredded Gruyere and fresh parsley.

Serve with crusty bread. Mmm-Mmm GREAT!

Enjoy!!
Recipe Notes
Note: Creamy Chicken Soup is delicious served over baked potatoes.
*Note: A variation: Potatoes are delicious added to this soup. I like to bake or steam a couple of Yukon Gold potatoes until tender, chop them into 1" cubes and add to the soup right before serving.
***Note: If the soup doesn't thicken to your liking, add 2 tablespoons cornstarch to ¼ cup cold milk/cream, stir and add it to the soup. Bring to a boil and cook 5 minutes, stir often. Reduce heat to LOW and simmer until desired thickness.
****Creamy Chicken Soup freezes well. It will keep up to 3 months. Be sure NO potatoes are added before freezing.