Peruvian Green Sauce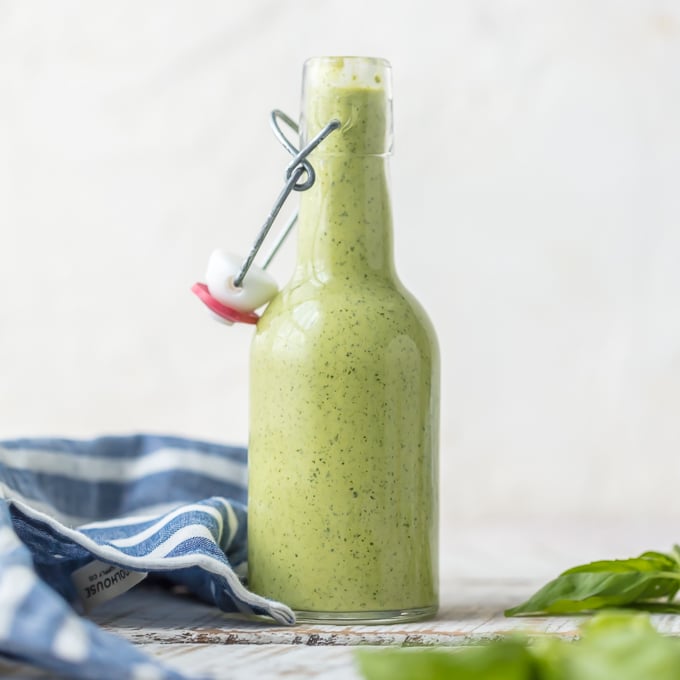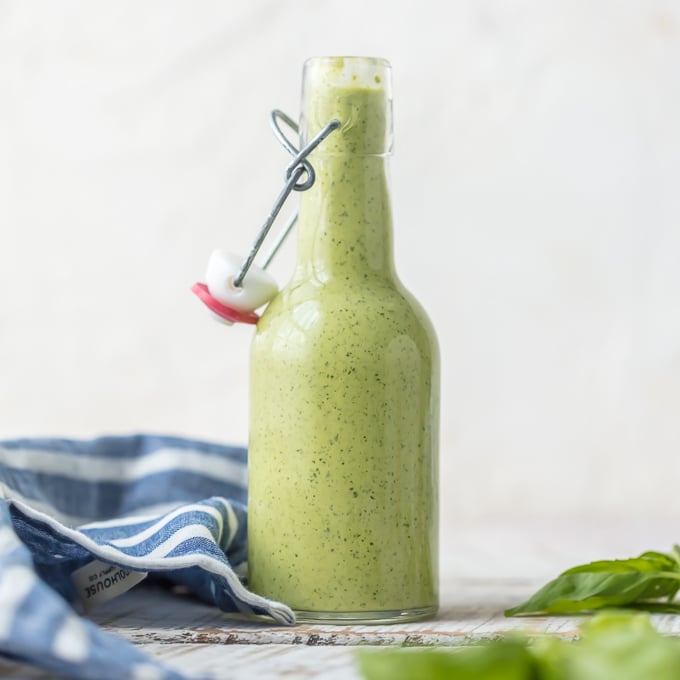 If I didn't know better, I would think Peruvian Green Sauce was born in Ireland. I know its birthplace is Peru, I really do, but…just look at that glorious green! This green has inspired me to write a poem.
An Ode To Green
Green feels like thick grass
and tastes like green beans.
It smells like an evergreen tree
and sounds like a croaking frog, and

green looks like Peruvian Green Sauce.
The End
Feel free to share; I know it will go viral.
To have full transparency, which is a very popular idea in our world these days, I need to tell you where I first came across Peruvian Green Sauce. I would love to say I visited Peru. I would love to say I discovered it at a top-notch Peruvian restaurant. I would love to say a close friend's Peruvian grandmother shared her most secret recipe with me, but alas, all those statements would be lies.
I first saw this sauce, while perusing one of my favorite food sites, in THIS article written by Andrea Lynn on Serious Eats. I had absolutely no idea what ingredients or flavors were used in Peruvian cooking, so I did a little more digging and came across this article by Kevin Cox on Serious Eats: Essential Peru: 10 Must-Eat Dishes to Seek Out.  Come to find out, Peruvian food is fusion food.
 "Their cooking was a study in juxtaposition: hot and cold, acidic and starchy, robust and delicate. That's because Peruvian food is all about spices and big flavors, some clean and crisp, others deep and heavy.
"Few places on earth offer such a variety of indigenous ingredients, let alone a jumble of flavors and techniques from Europe, Africa, and East Asia. Rather than remain culturally segregated, these foreign additions have blended seamlessly with ancient Peruvian cuisine into something utterly unique."
I was completely intrigued and decided to make Peruvian Green Sauce that evening. I was not disappointed! To describe it simply – it was amazing!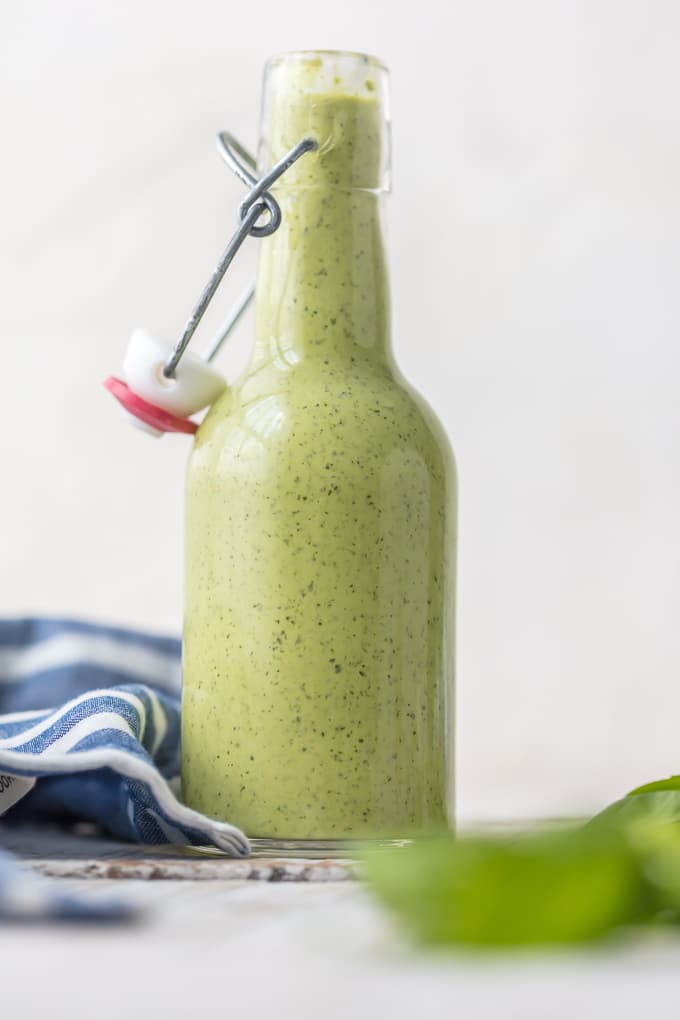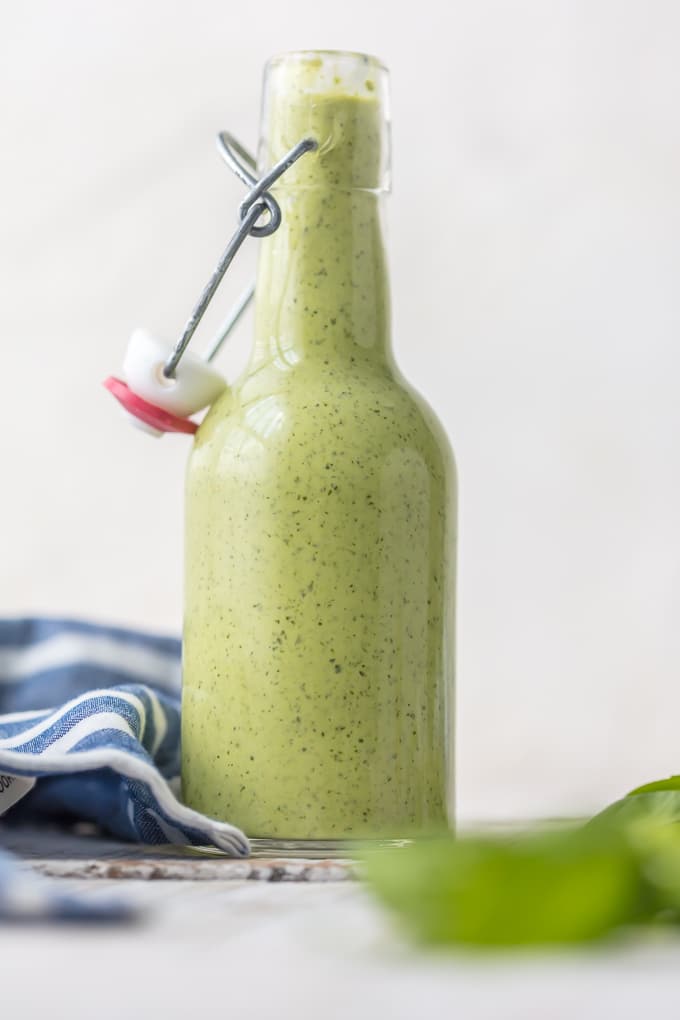 Since then, I have put my own spin on the recipe and made this sauce several times. Each time I make it, I think, "Why don't I make this more often?" With each second bite, I think, "Why don't I make this every week?" Like I said, it is amazing!
Peruvian Green Sauce is a forgiving sauce in the sense that you don't need to follow the recipe exactly. Adjust the heat by adjusting the amount of jalapenos and Aji Amarillo paste. Since it is a basic ingredient in Peruvian cooking, some would cry blasphemy with this next statement. The first few times I made Peruvian Green Sauce, I didn't use the Aji Amarillo paste because I didn't have it. (gasp!) I finally purchased a jar online and have decided it does add that "somethin'-somethin', but I love the sauce even without it. If you do add the paste, reduce the amount of jalapenos used. It brings added depth of flavor and heat. Here is a recipe for homemade Aji Amarillo Paste.
One of my favorite recipes on earth is a recipe I'll share in the next few days: Peruvian Chicken with Peruvian Green Sauce. Just look at this gorgeousness! This dish is a flavor explosion – full of sweet, spicy, herb-y deliciousness. You are going to thank your lucky stars and me after you give this chicken a try.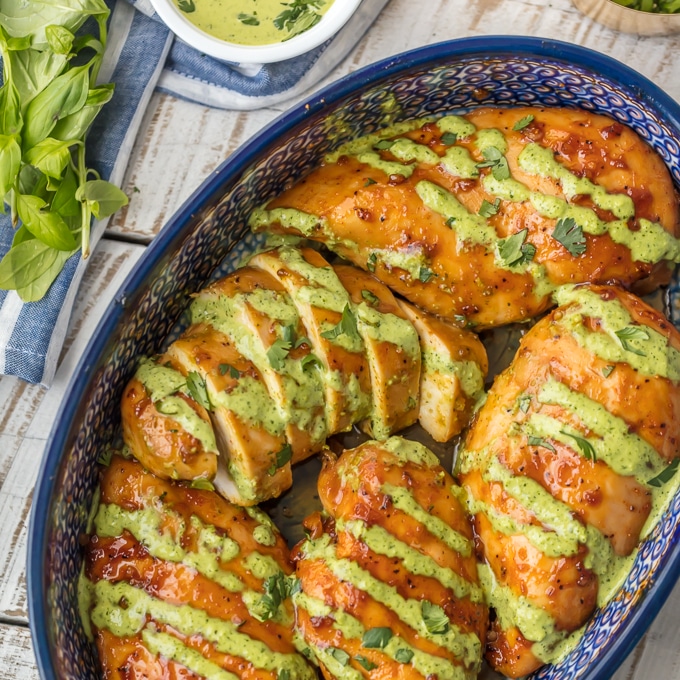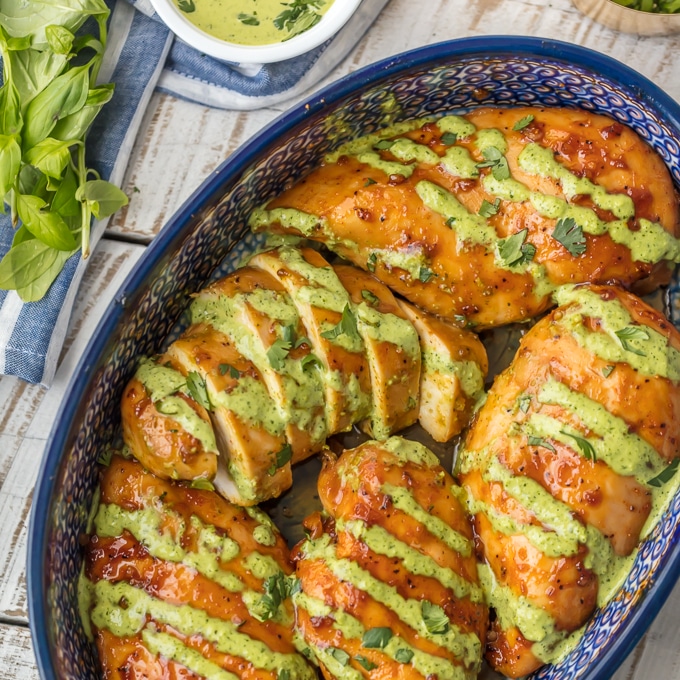 Peruvian Green Sauce isn't just terrific on chicken. Serve it with pork, beef, steak, beans, rice, shrimp, salmon, potatoes, French fries, and so forth. It will amp up the flavor of many of your favorite foods.
Like I said and said and said, Peruvian Green Sauce is amazing!!
Thanks to The Cookie Rookie, my daughter, for these stunning photos. You, Becky Hardin, are the Peruvian Green Sauce in my life:-)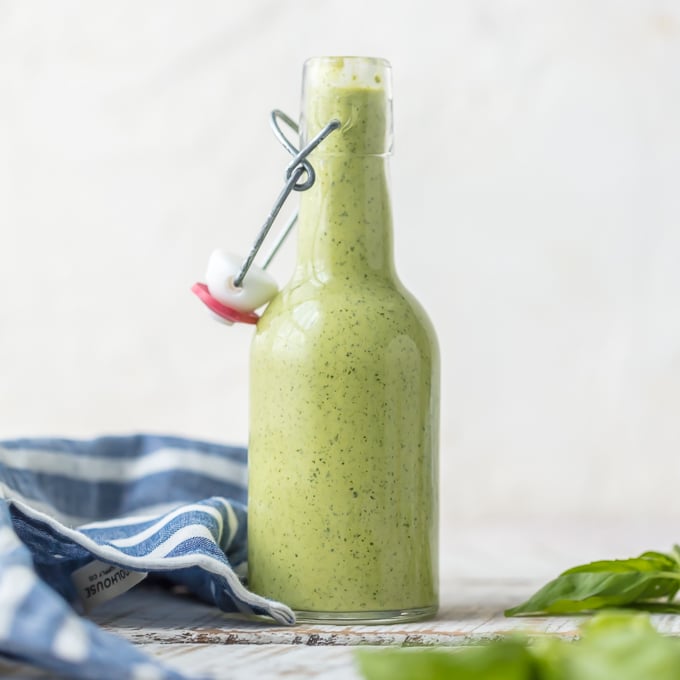 Peruvian Green Sauce
This sauce is so delicious; you will want to double it. Serve as a dip or a side with potatoes, French fries, pork, steak, beans, rice, shrimp, salmon or any other wonderful food you might enjoy.
Ingredients
Ingredients:

3

medium jalapenos – white ribs and seeds removed

if more heat is desired, don't remove the white ribs and seeds

1

tablespoon

Aji Amarillo paste

optional. *see note

1¼

cups

1 medium sized bunch fresh cilantro, tightly packed; longer stems removed and roughly chopped

¼

cup

fresh basil leaves

tightly packed

3

tablespoons

grated fresh Parmesan or Cotija cheese

1

tablespoon

ginger paste of fresh ginger

grated

1

tablespoon

honey

2

medium cloves garlic

minced

Fresh juice from 1 lime juice

1

tablespoon

canola oil **see note

½

cup

real mayonnaise

NOT Miracle Whip

Kosher salt & freshly ground black pepper

to taste
Instructions
Combine all ingredients except mayonnaise in a blender or food processor. **see note.

Blend on HIGH until smooth..

Add mayonnaise and blend until completely incorporated.

Season to taste with salt & freshly ground black pepper.

Transfer to jar or container with a tight fitting lid.

Sauce will keep, refrigerated, up to one week.
Recipe Notes
Note: Aji Amarillo Paste is a hot yellow pepper paste from Peru. It is easiest found online.
*Note: If using a food processor, process all ingredients except the oil & mayonnaise for several minutes until smooth. Then add the oil and mayonnaise and continue to process until homogenous. (I think a good blender or stick blender works best, but the sauce did come together using the food processor.)