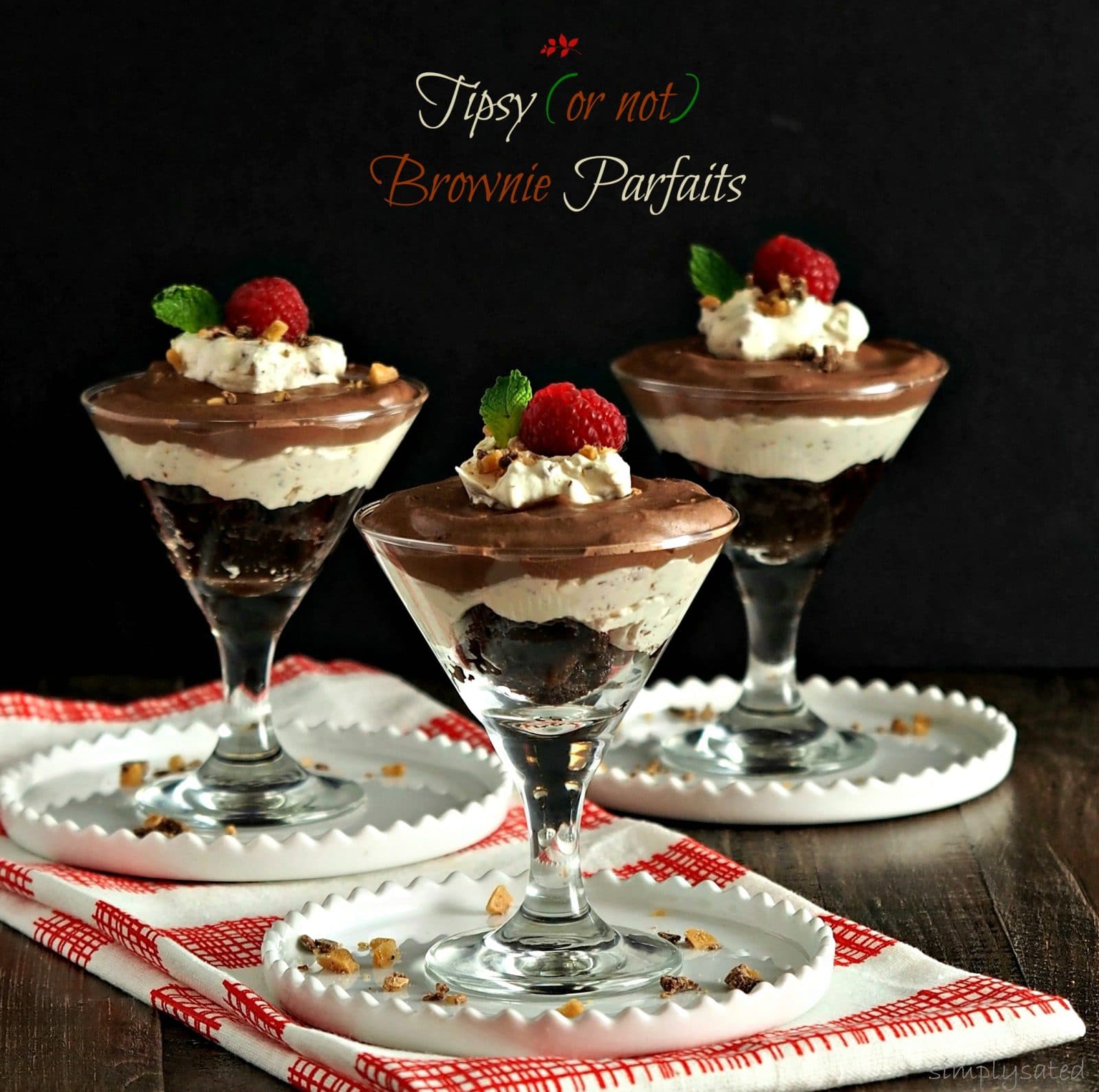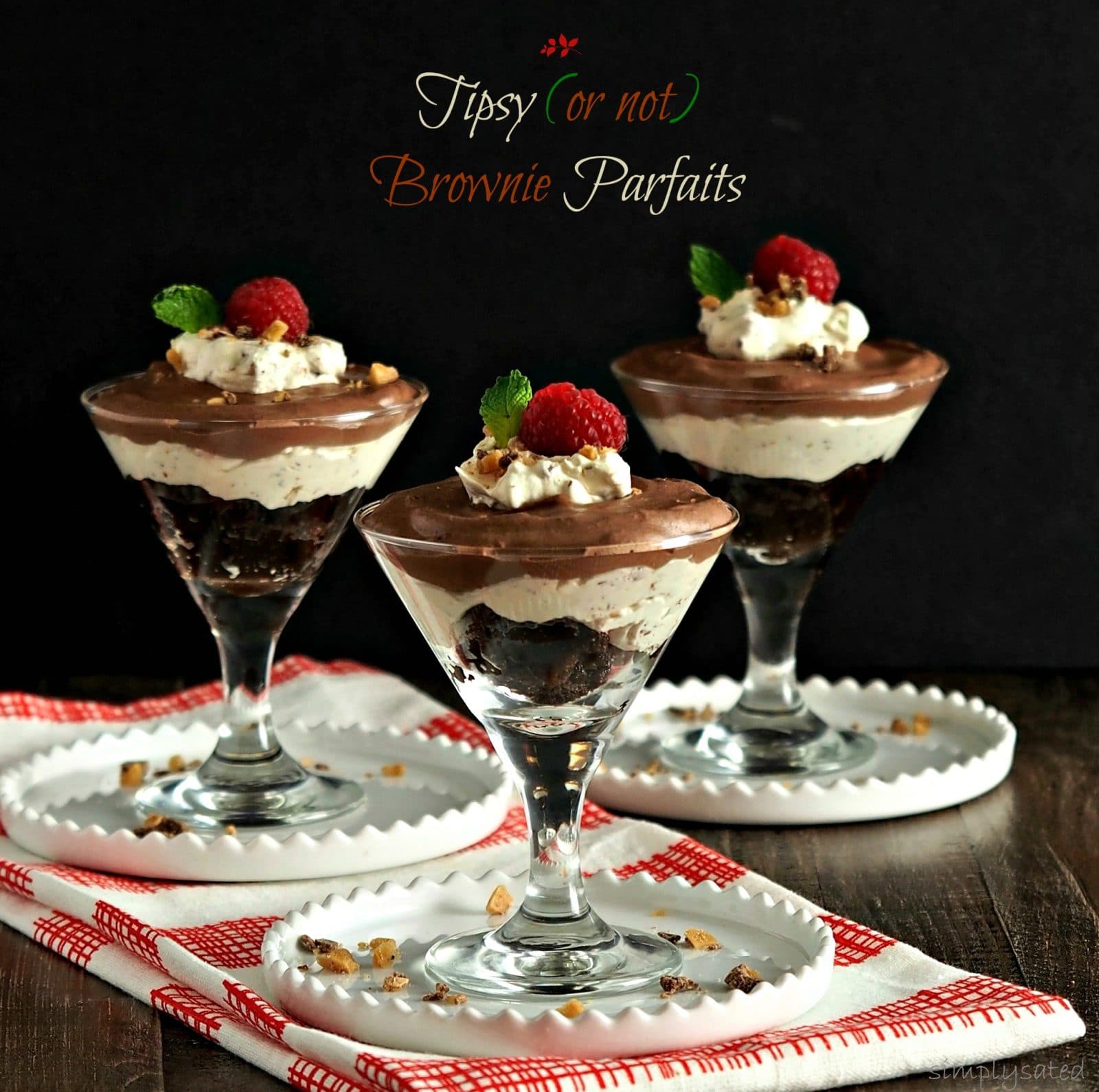 When I see a recipe with "tipsy" in the title, I get a chuckle. I envision food that giggles for no reason and is just a little unsteady in the dish. Take Tipsy (or not) Brownie Parfait – can you see how tickled and jiggly it is? If you can't tell that it has had a little too much happy juice, just check out what it's wearing on top of its head – a whipped cream, raspberry, chocolate toffee hat with a mint leaves stuck in it. If that doesn't scream "tipsy" I don't know what does.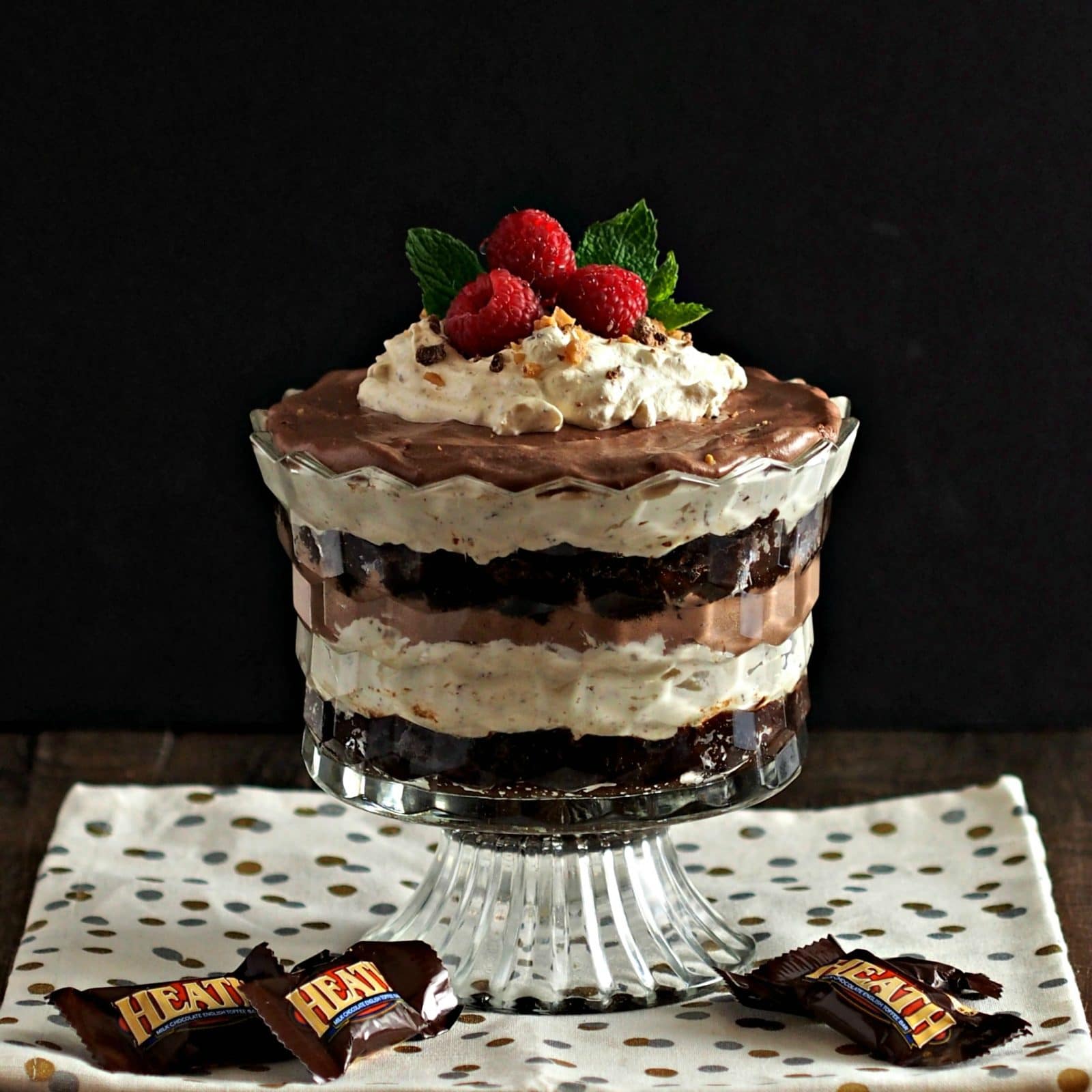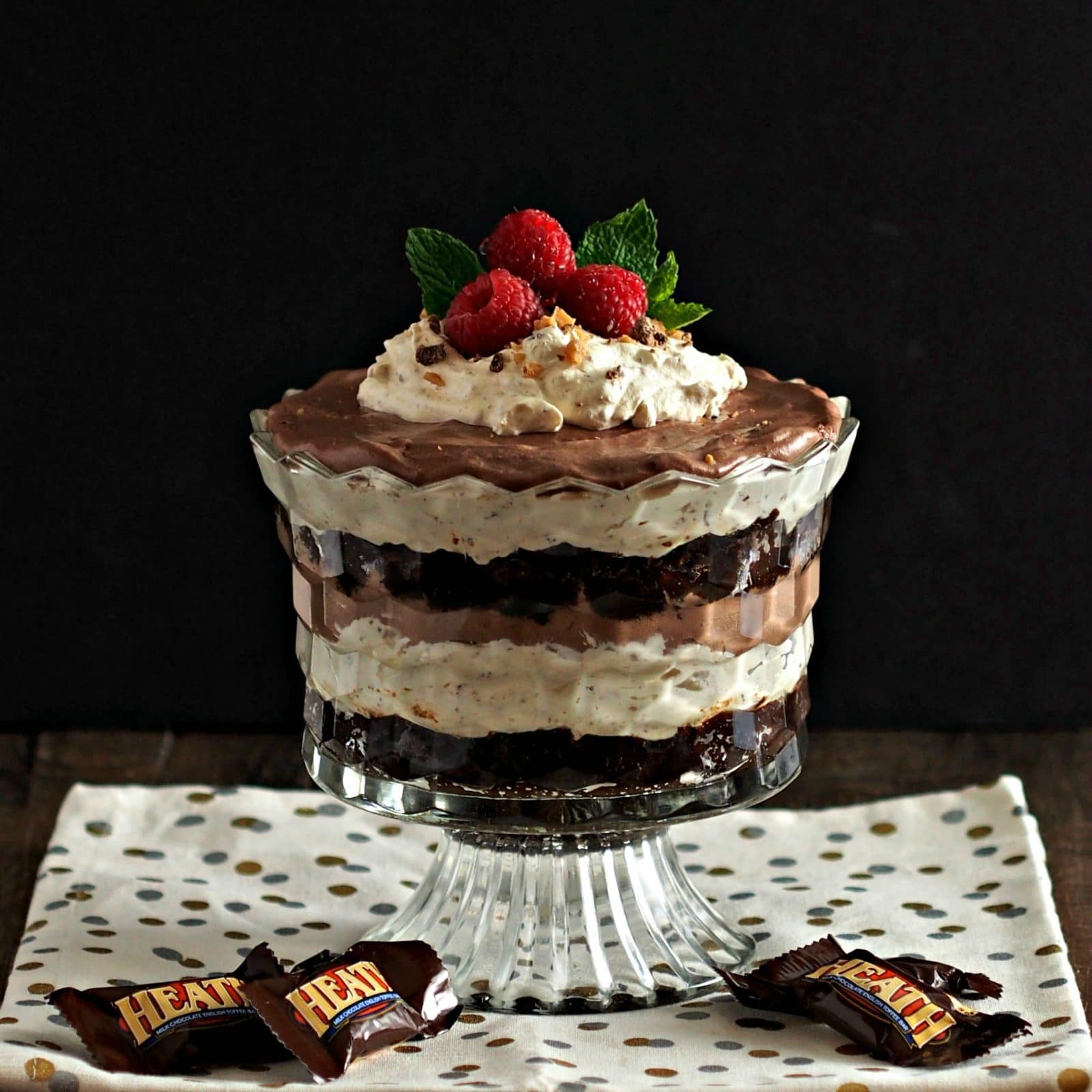 I'm sure Brownie Parfait's giddiness isn't due only to the Kahlua. If I had been created with layers of gooey brownies, whipped cream, chocolate toffee and chocolate pudding, I would wear a fancy hat and be as happy as a clam, too.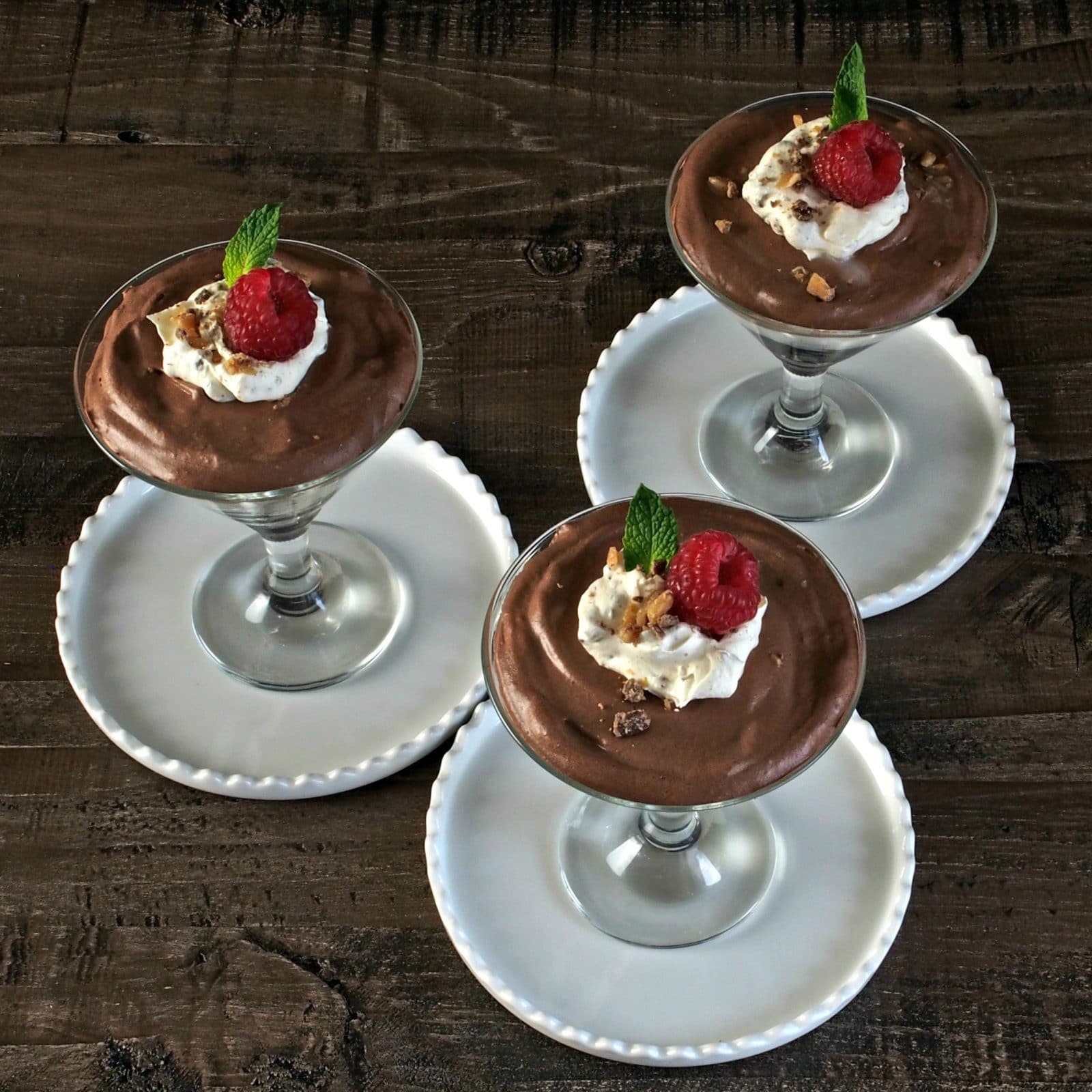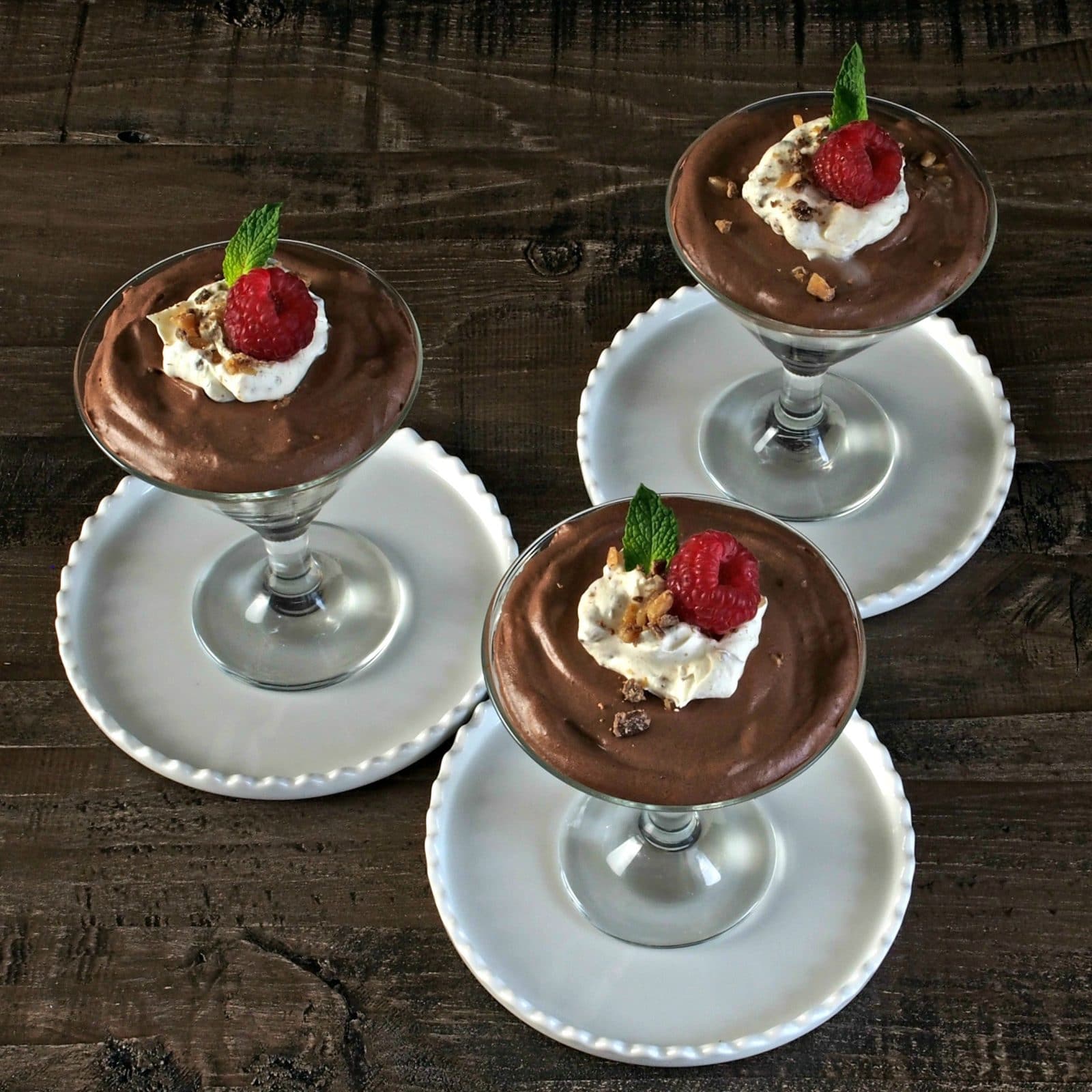 Be careful now and don't judge this dessert too harshly for its overindulgence. You might find yourself wearing a whipped cream, raspberry, chocolate toffee, mint hat after eating this deliciously decadent dessert.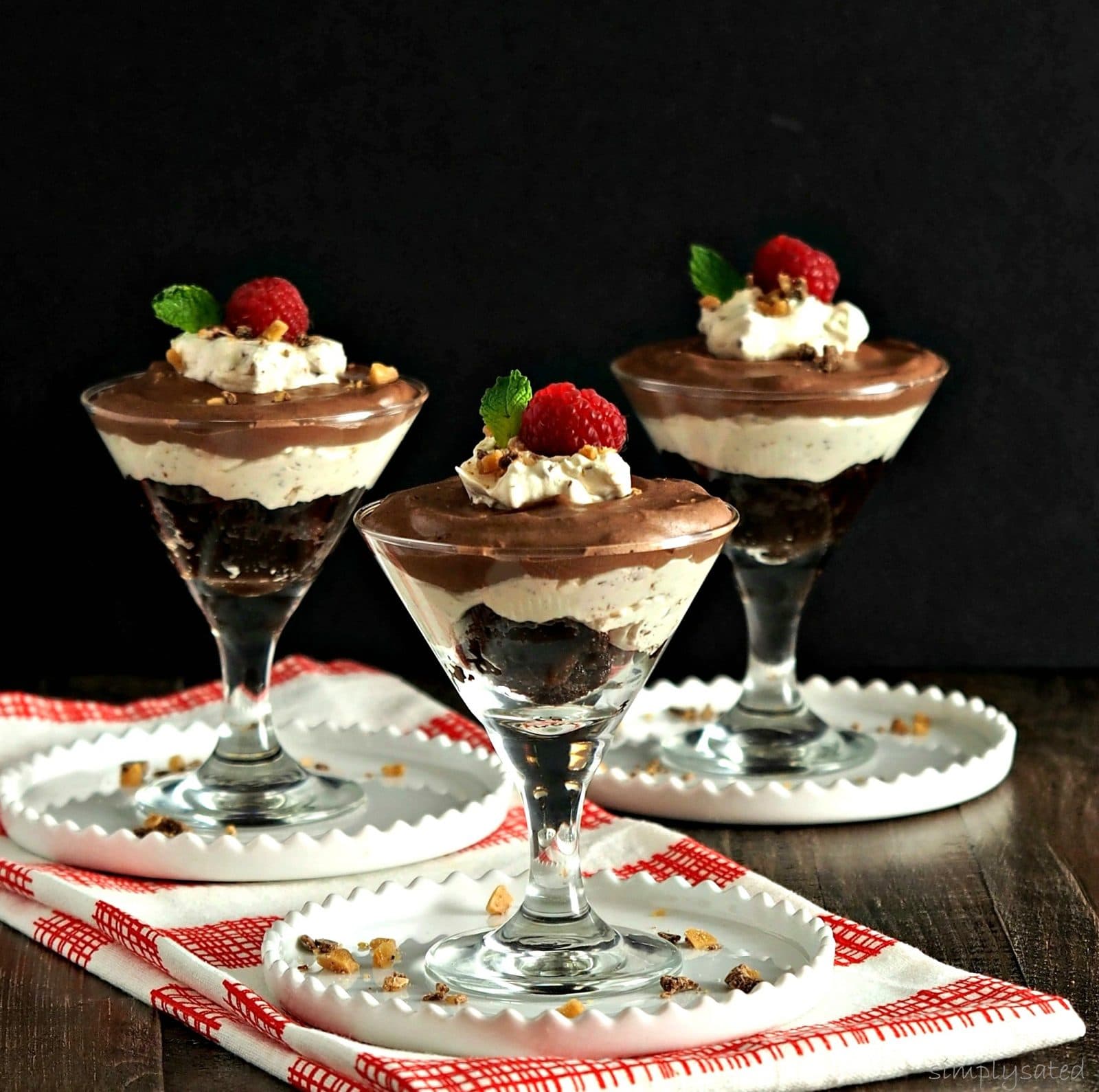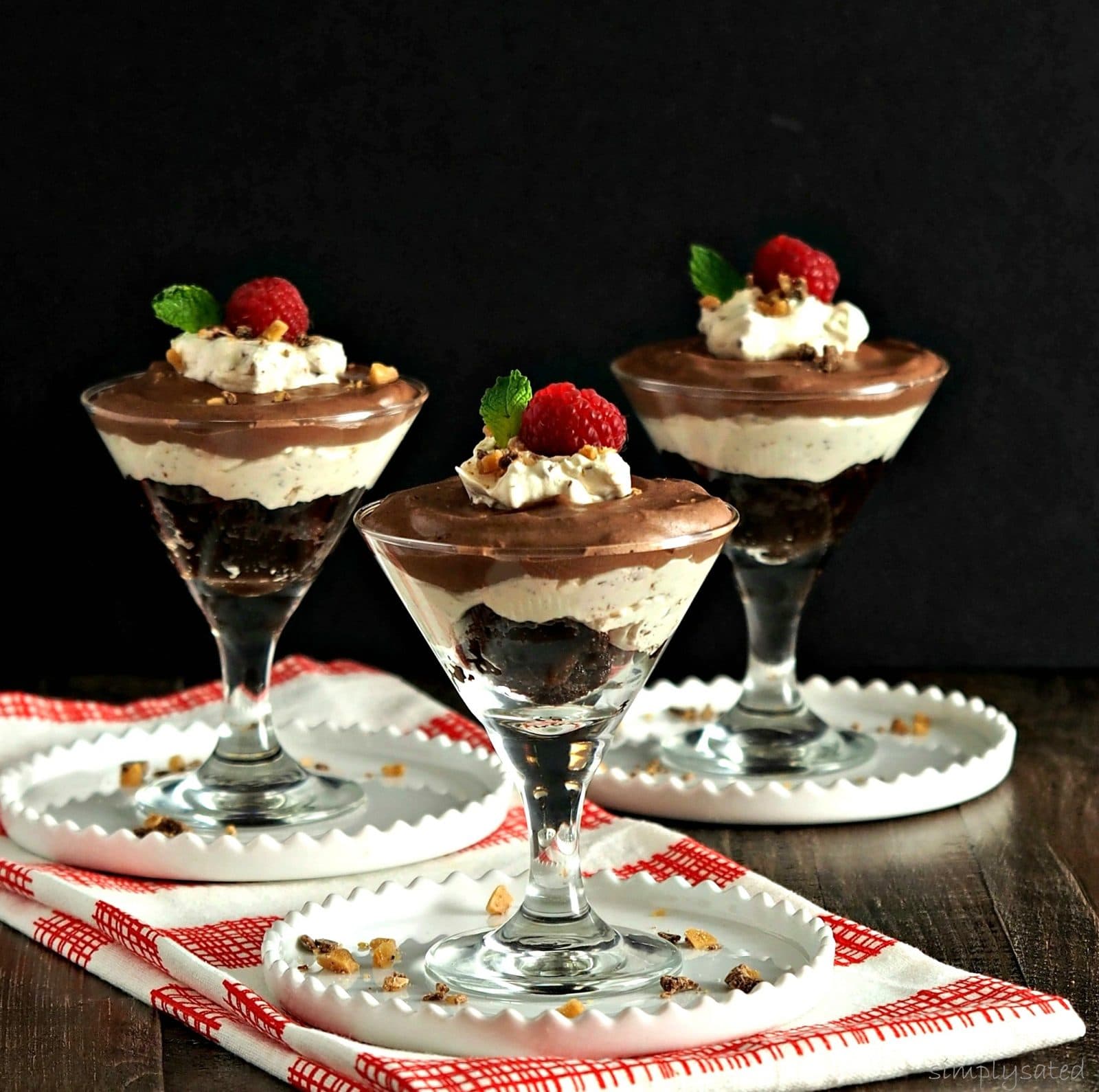 For all you teetotalers out there, substitute the Kahlua for some strong coffee or Kahlua coffee flavoring. Either one will work well
Enjoy!

Tipsy (or not) Brownie Parfaits
Layers of Kahlua-soaked brownies, whipped cream with chocolate toffee & chocolate pudding. An easy & elegant dessert.
Ingredients
1

box favorite brownie mix

canola oil

water

eggs

1/2

cup

Kahlua

coffee liqueur or coffee flavorings instead of liqueur

1-

cup

crushed toffee

6 1.4-ounce Heath bars – save ¼ cup

1

8-ounce container whipped topping, thawed

2

3.9 ounce packages chocolate pudding

2

cups

milk

Garnish with raspberries

whipped topping, mint leaf and chocolate-toffee candy pieces
Instructions
Preheat oven to 400F. (check package directions for temp)

Prepare brownie mix per package directions then pour into a 9x13-inch baking dish. Cool completely then punch holes in brownies with a fork. Evenly pour Kahlua over the brownies and set the brownies aside.

Prepare pudding per package directions.

Crush chocolate toffee bars into small pieces, reserving ¼ cup for topping. Combine the remaining candy with whipped topping.

Layer crumbled Kahlua-soaked brownies, whipped topping/toffee candy mixture and chocolate pudding into serving dishes. *See notes.

Top with a dollop of whipped topping, raspberry, mint leaf and crushed chocolate-toffee candy.

Enjoy!
Recipe Notes
Brownie Parfaits can be layered directly over the pan of brownies. Instead of layering ingredients in parfait glasses, simply spread the layers of whipped topping and pudding over the brownies in this order bottom to top:
Brownies, whipped cream/toffee, chocolate pudding, whipped cream, crushed toffee candy pieces and raspberries & mint leaves (if desired).
**This dessert is just as delicious made with flavor substitutions such as white chocolate, cream cheese or other pudding flavors instead of chocolate pudding. Other liquer flavors can be substituted such as: Irish Cream liqueur or Amaretto instead of Kahlua or non-alcoholic coffee flavorings. Nuts can also be added.