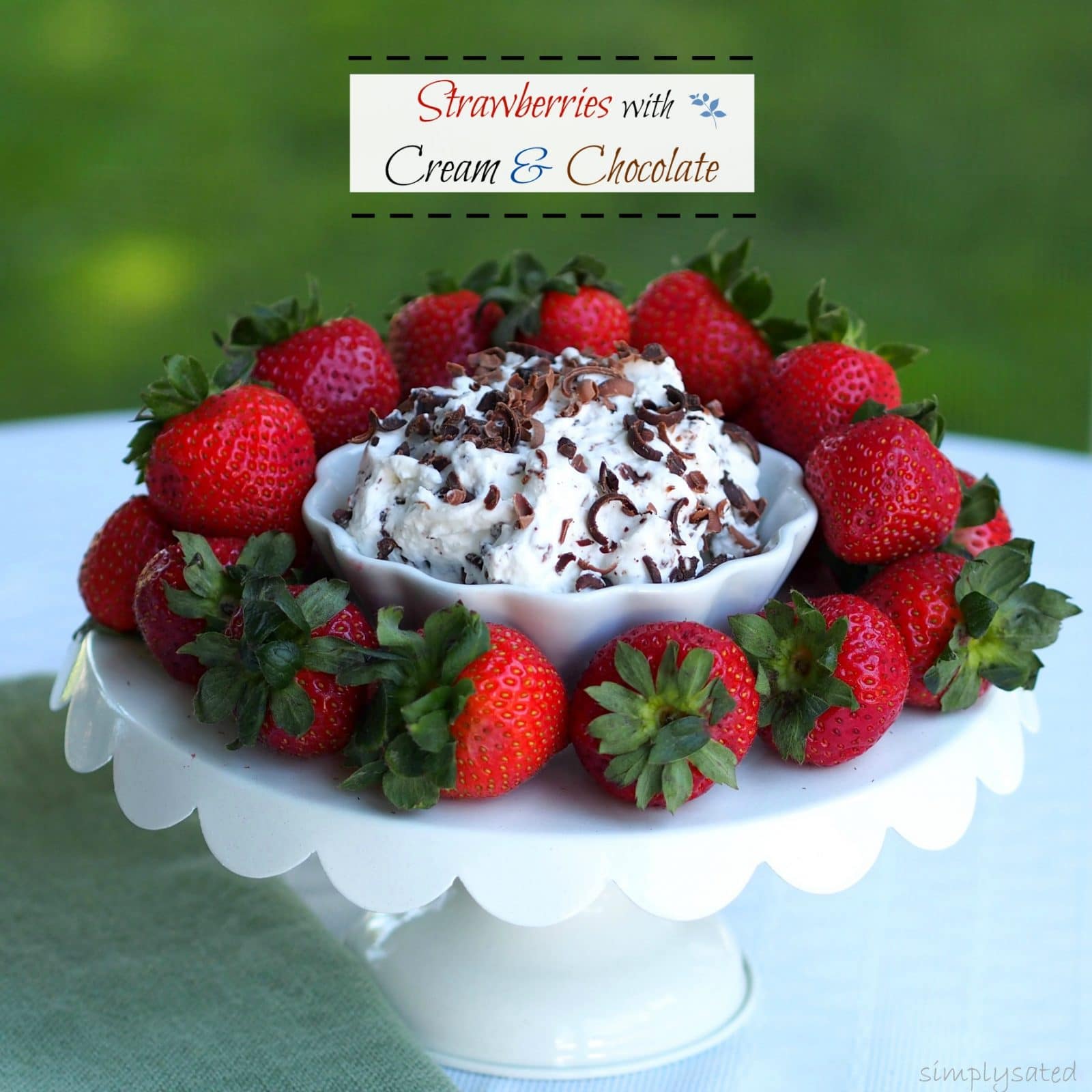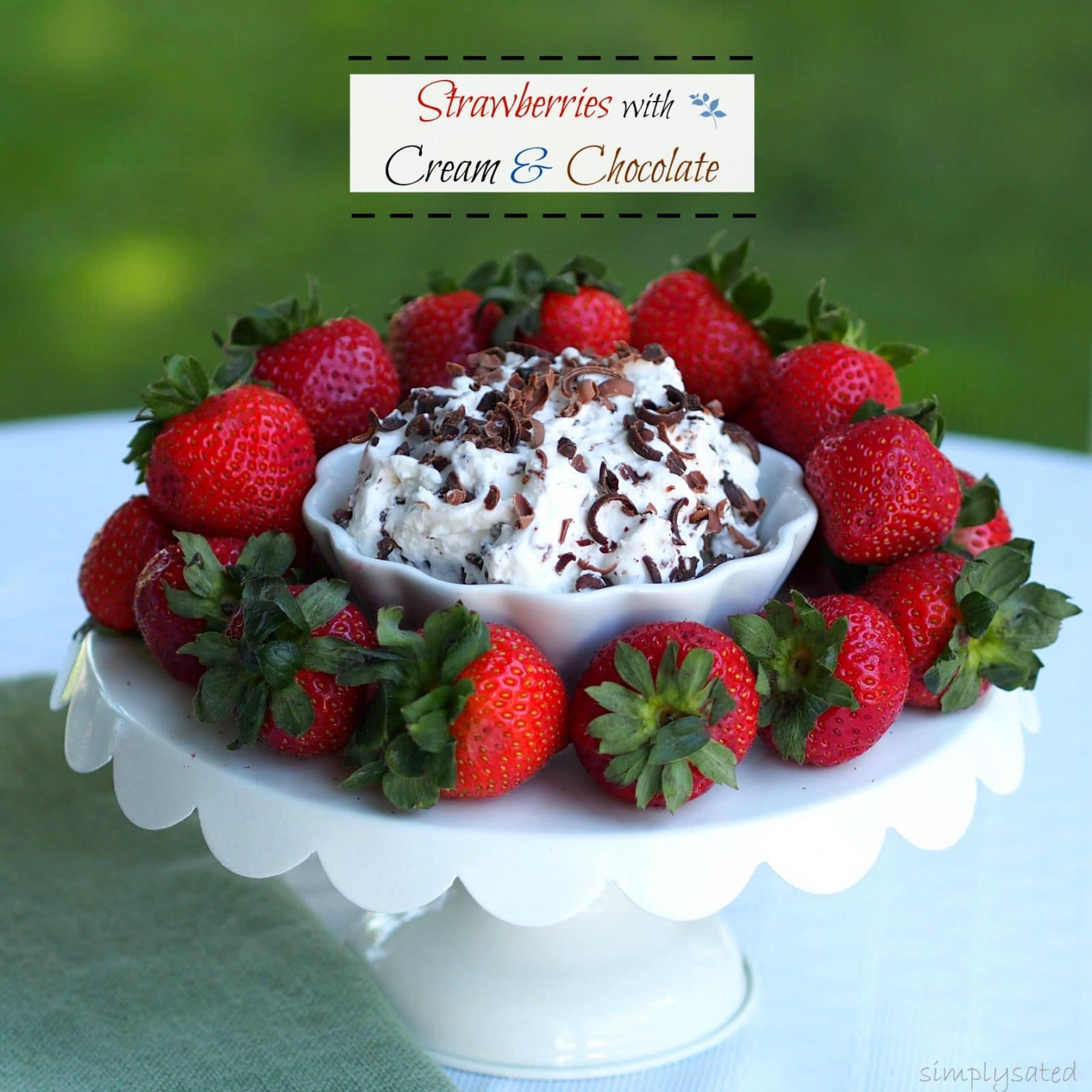 Strawberries with Cream & Chocolate
Everyone has their favorite go-to recipes that stand the test of time; Strawberries with Cream & Chocolate is one of the best and one of my favorites. It is simple, delicious and can be presented so beautifully.
The first time I experienced Strawberries with Cream & Chocolate was at our family's annual 4th of July celebration twenty-one years ago. A dear friend, Jan Leone, brought it as her contribution for the potluck meal. It was sitting next to the other desserts like cherry & apple pie, puppy chow, homemade ice cream, chocolate sheet cake and watermelon when I saw it for the first time. I stood there and just stared at it. It was gorgeous, simple and perfect and I knew I would love it. Strawberries with Cream & Chocolate has three ingredients: fresh strawberries, chocolate shavings and Cool Whip. I'm not kidding you – that's it, but that's enough!
I have served this dish so many times over the years. It is as great during the winter as it is in the summer. I have taken it to picnics and served it at formal gatherings. I absolutely love it and you will, too.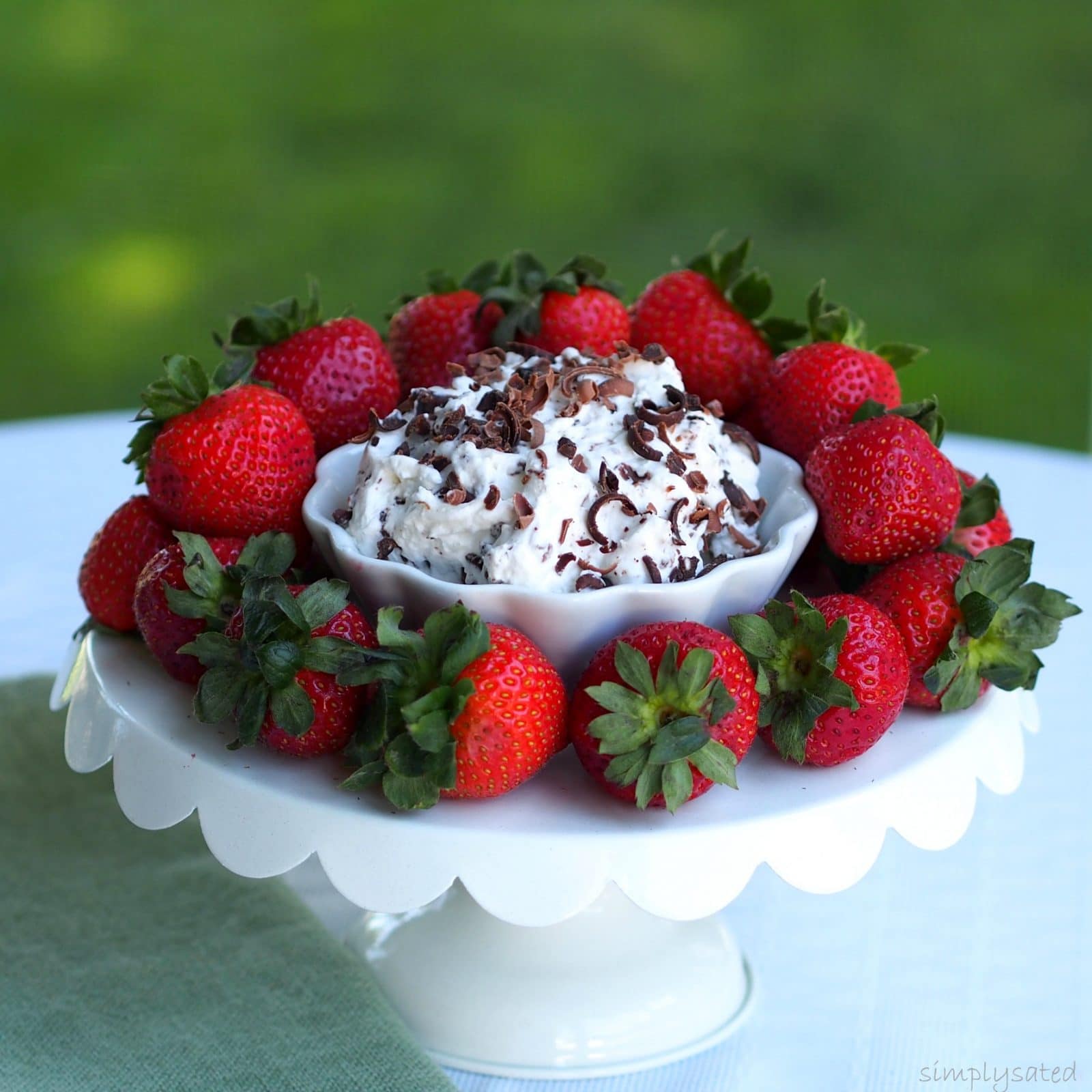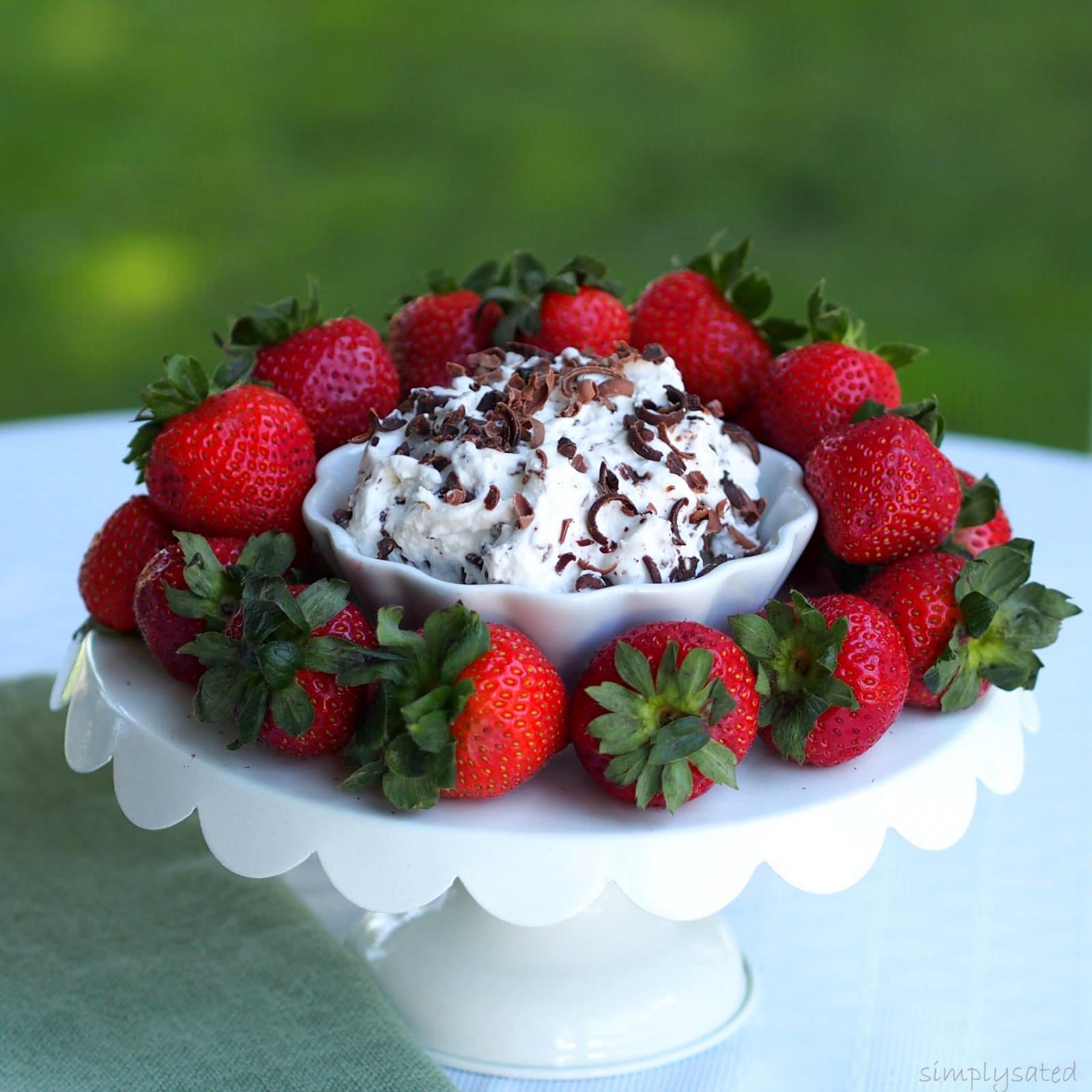 Enjoy!

Strawberries with Cream & Chocolate
Strawberries with Cream & Chocolate is easy, beautiful. delicious and versatile. Serve as a dessert, appetizer or side. Great for a picnic or formal affair.
Ingredients
1

quart

fresh strawberries

1 8

oz

tub Cool Whip - thawed

or stabilized whippped cream

1

large candy bar - milk chocolate or your favorite - shaved or grated

set aside 2 tablespoons of shavings
Instructions
Wash the strawberries and set them aside on a paper towel to dry.

In a medium bowl, combine Cool Whip (or stabilized whipped cream ) and chocolate shavings (all except for 2 tablespoons).

Gently mix until well combined.

To serve:

Place the strawberries on a serving platter or in a pretty bowl.

Place the Cool Whip/chocolate mixture in a serving dish and sprinkle more chocolate shavings on top.

Enjoy!

*See Notes for making up to 1 day ahead.
Recipe Notes
The Cool Whip and chocolate can be made up to one day ahead. Place the mixture in an airtight, covered container and keep in the fridge. When ready to serve, wash and dry the strawberries and garnish the Cool Whip mixture with more chocolate shavings.