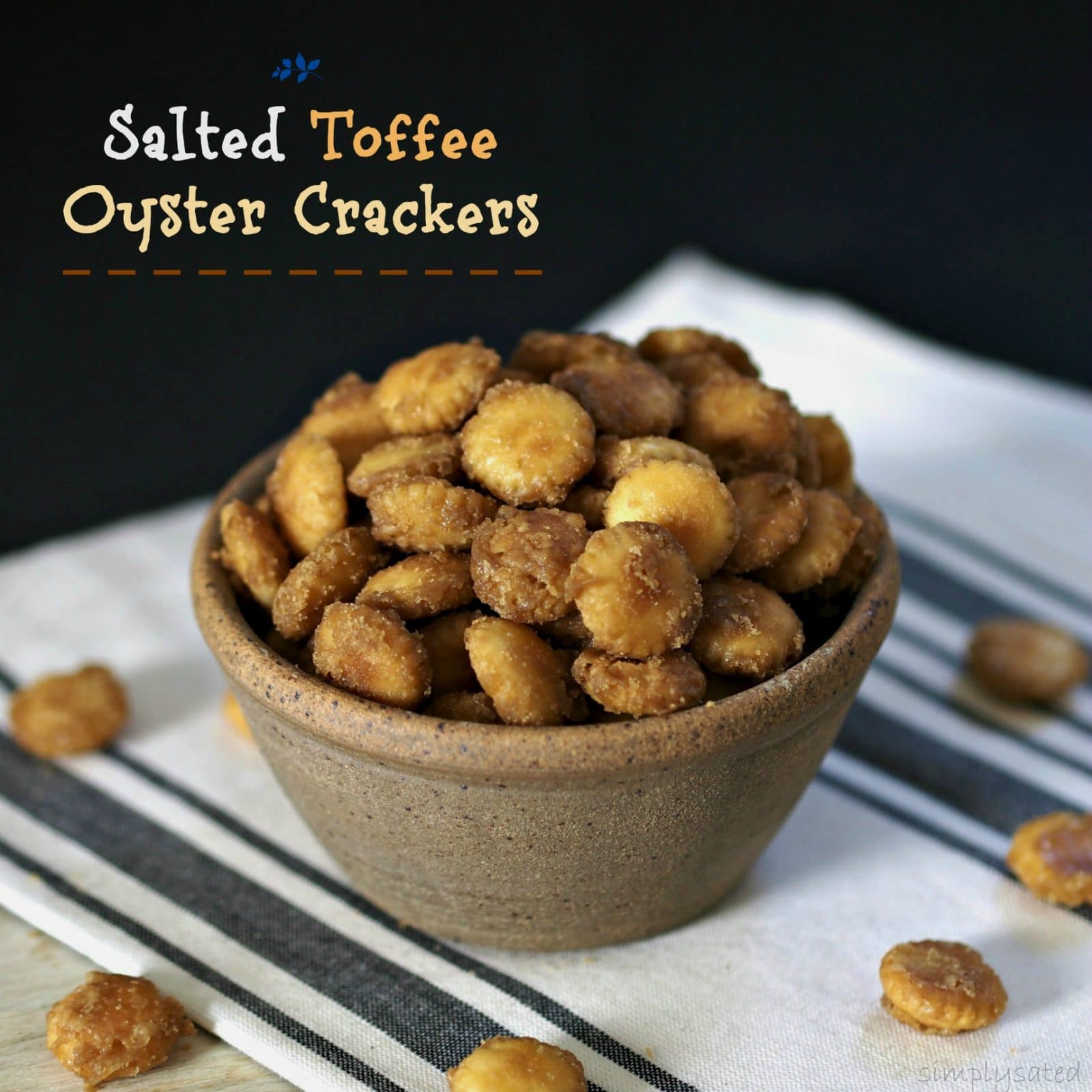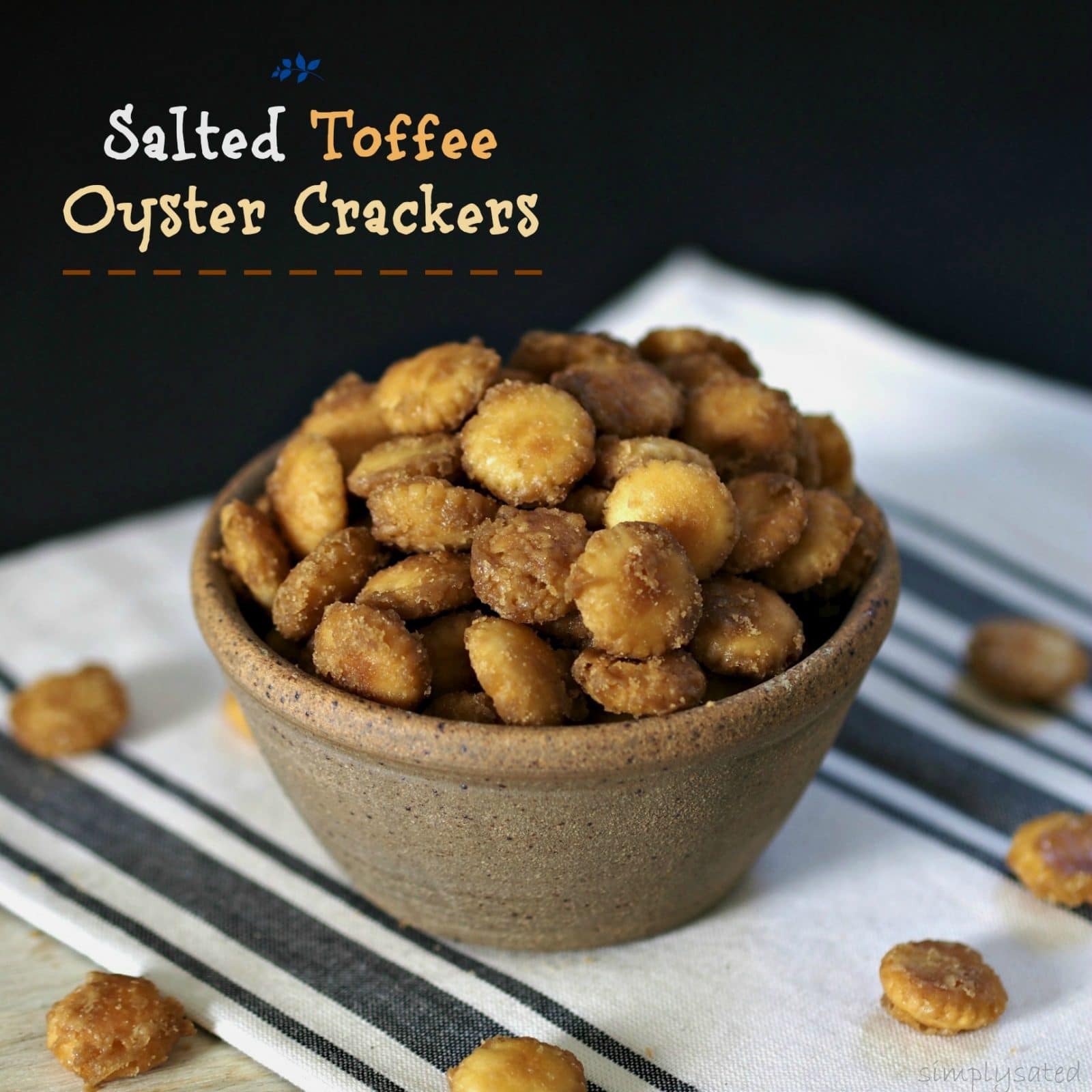 Salted Toffee Oyster Crackers
I love surprises, so maybe that is one of the reasons I love to cook. I love the creative aspect of developing new recipes, reinventing the tried & true, and never quite knowing what the outcome will be until I'm done or the oven timer dings.
When something totally unexpected happens, the process makes me even happier and that is how Salted Toffee Oyster Crackers were born.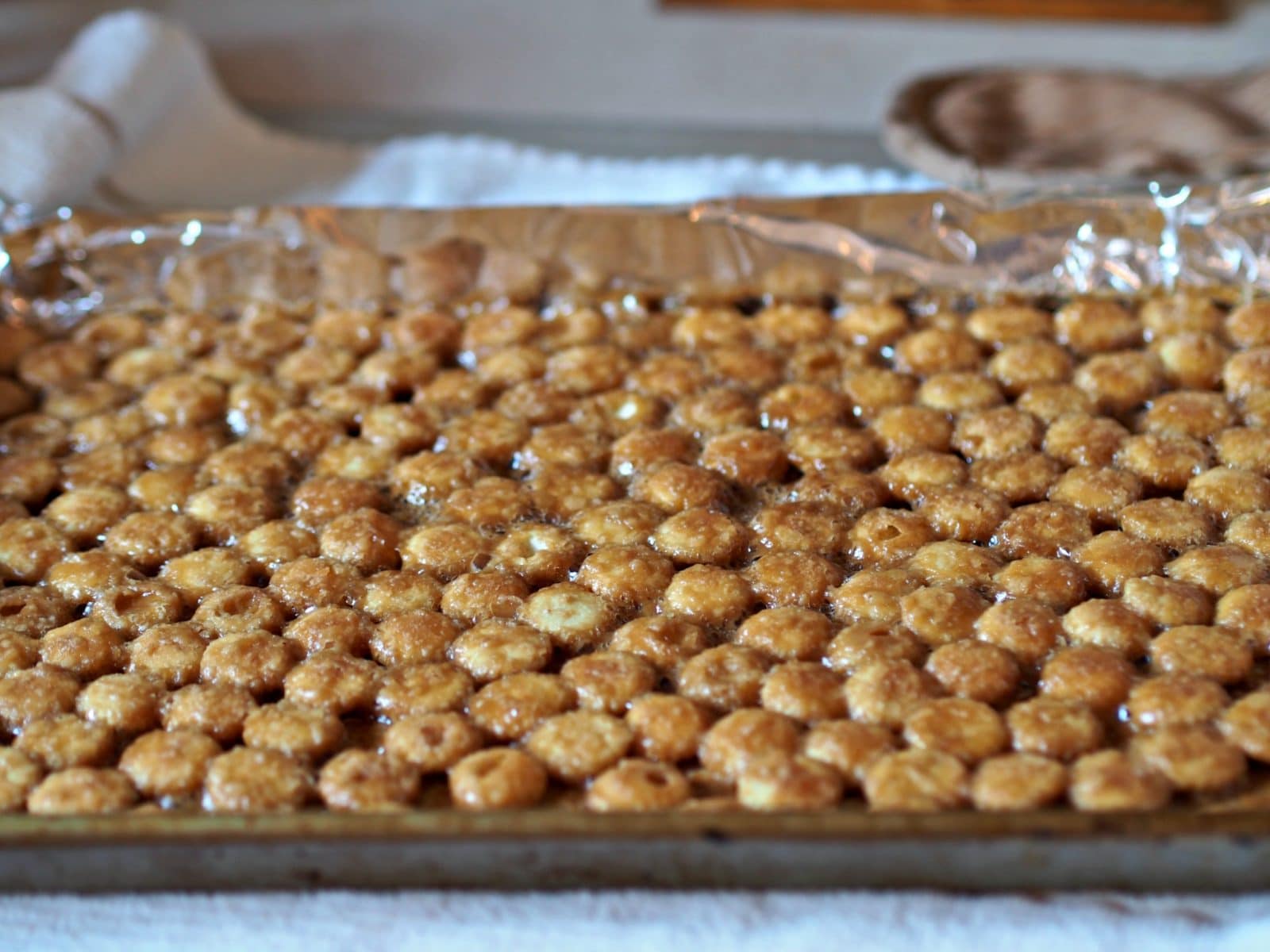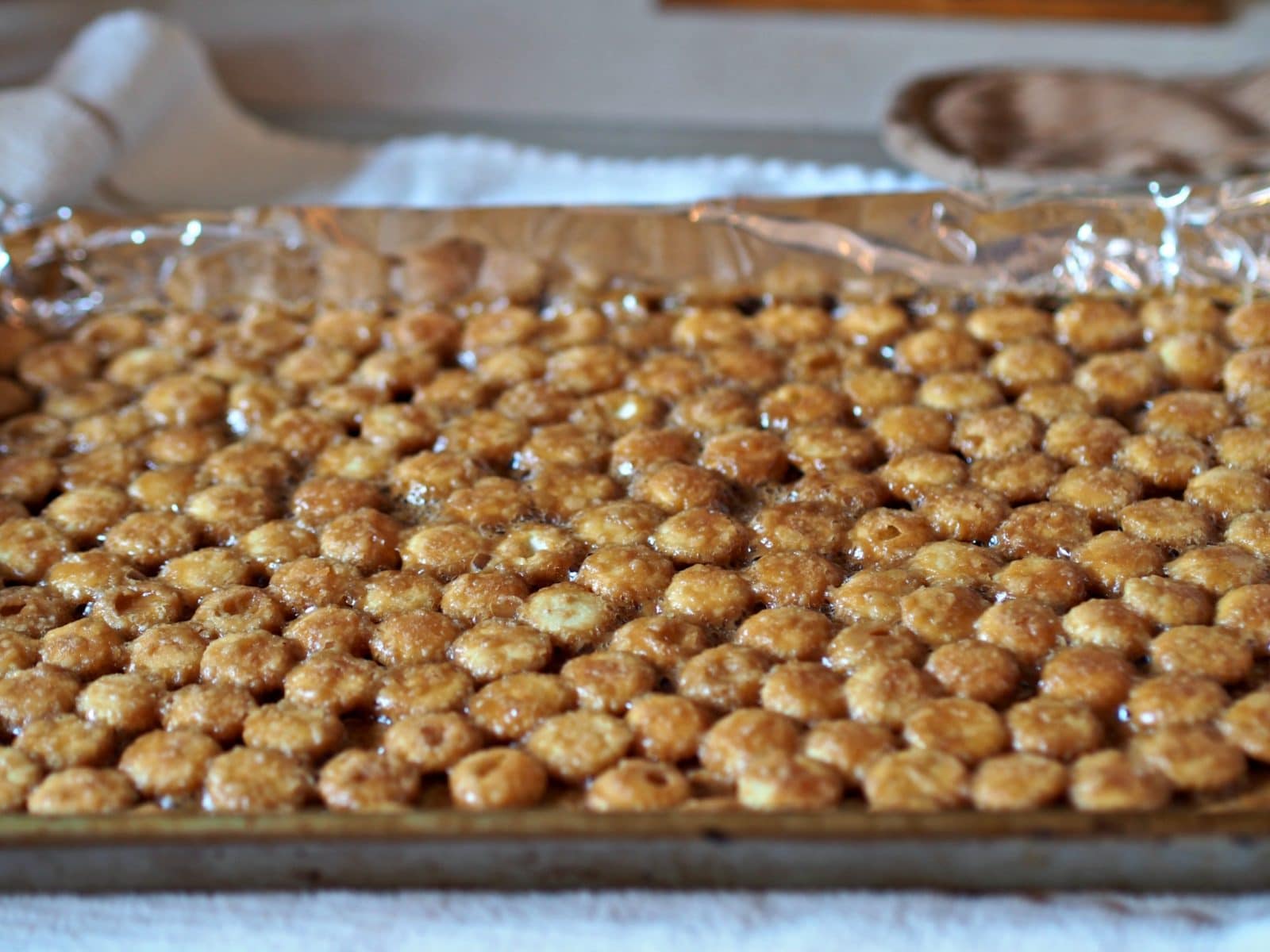 Chocolate Toffee Crackers are one of my favorite treats, so I thought it would be a fun tweak to substitute oyster crackers for saltines. In earlier posts, I've mentioned how much I love cute, little things and Chocolate Toffee Oyster Crackers would fit that bill.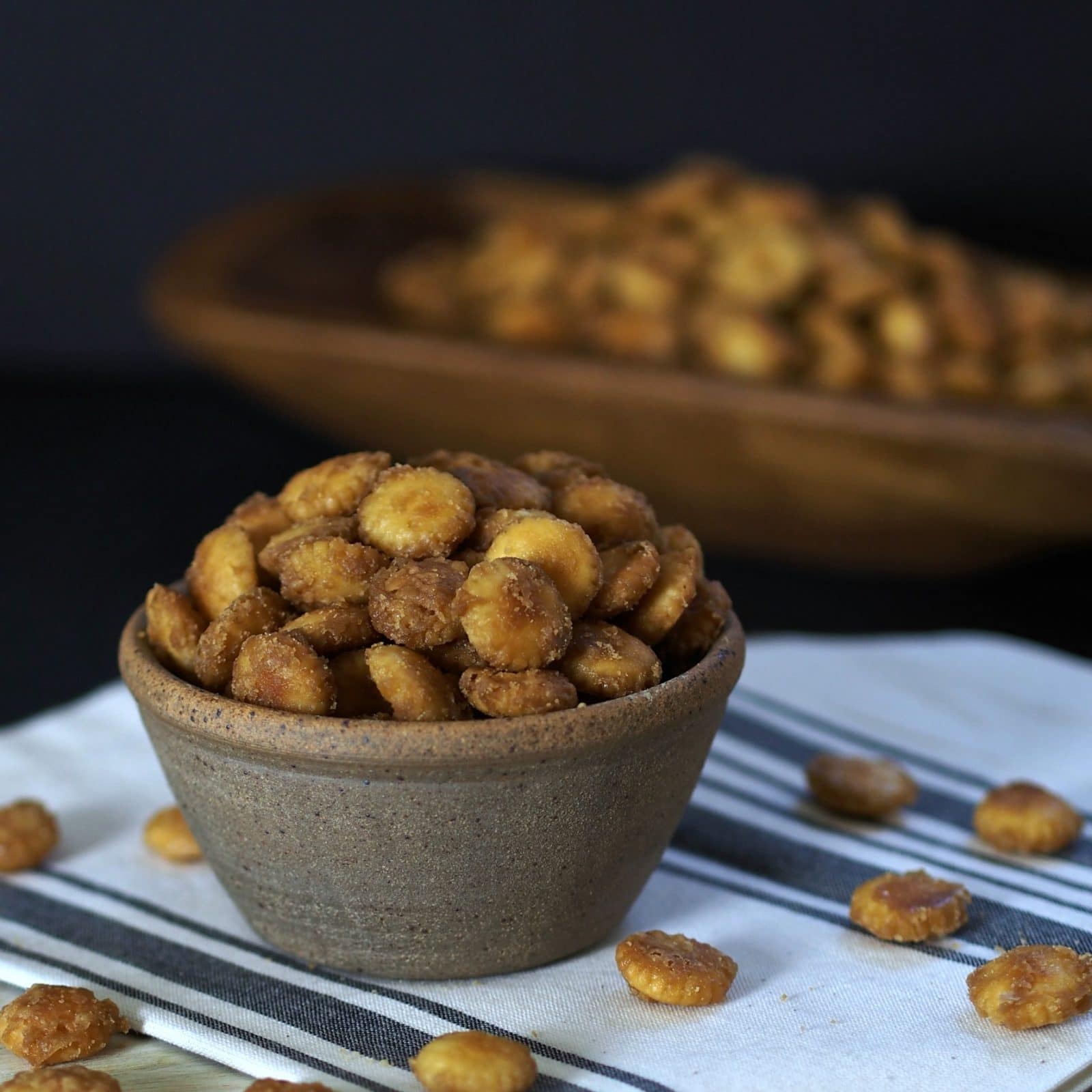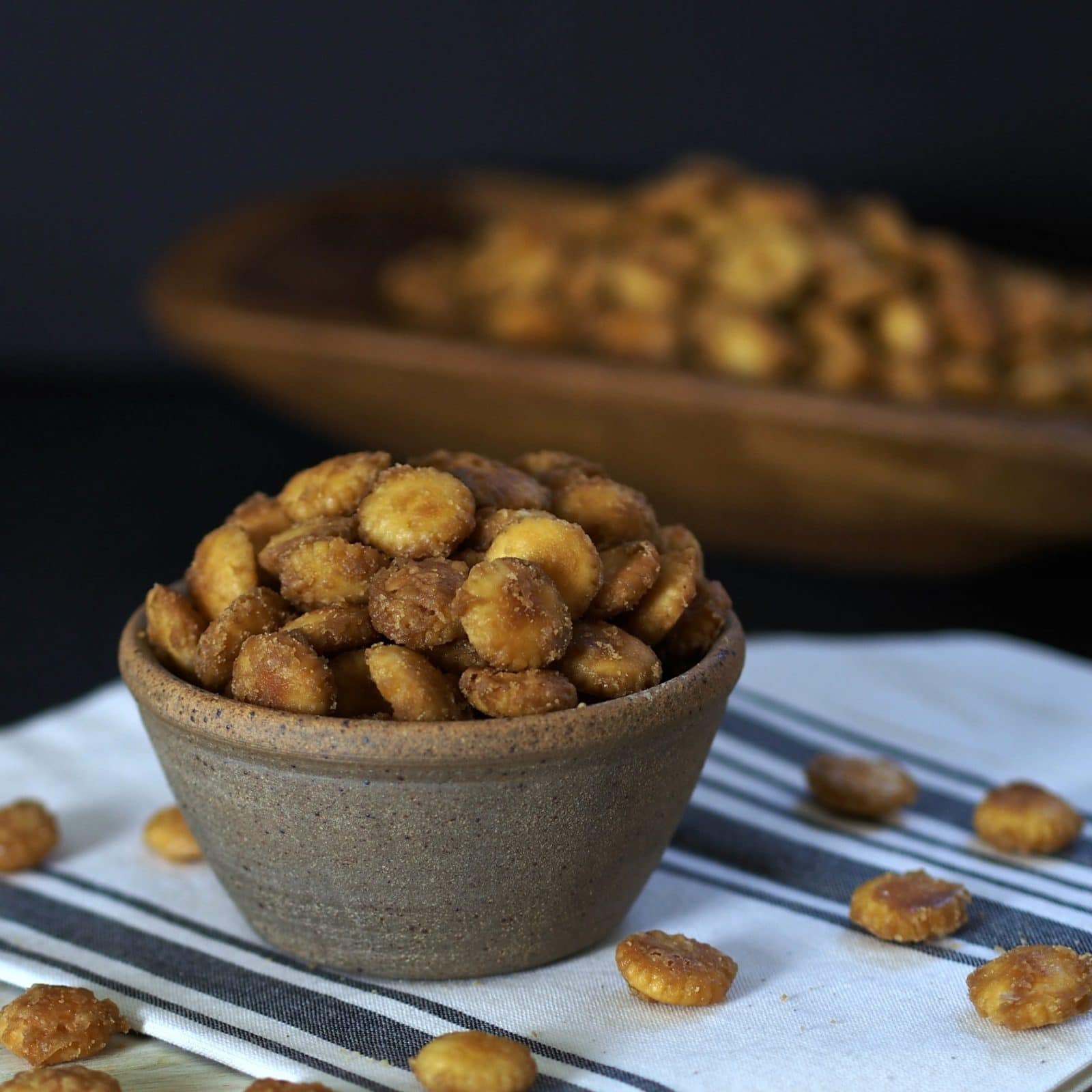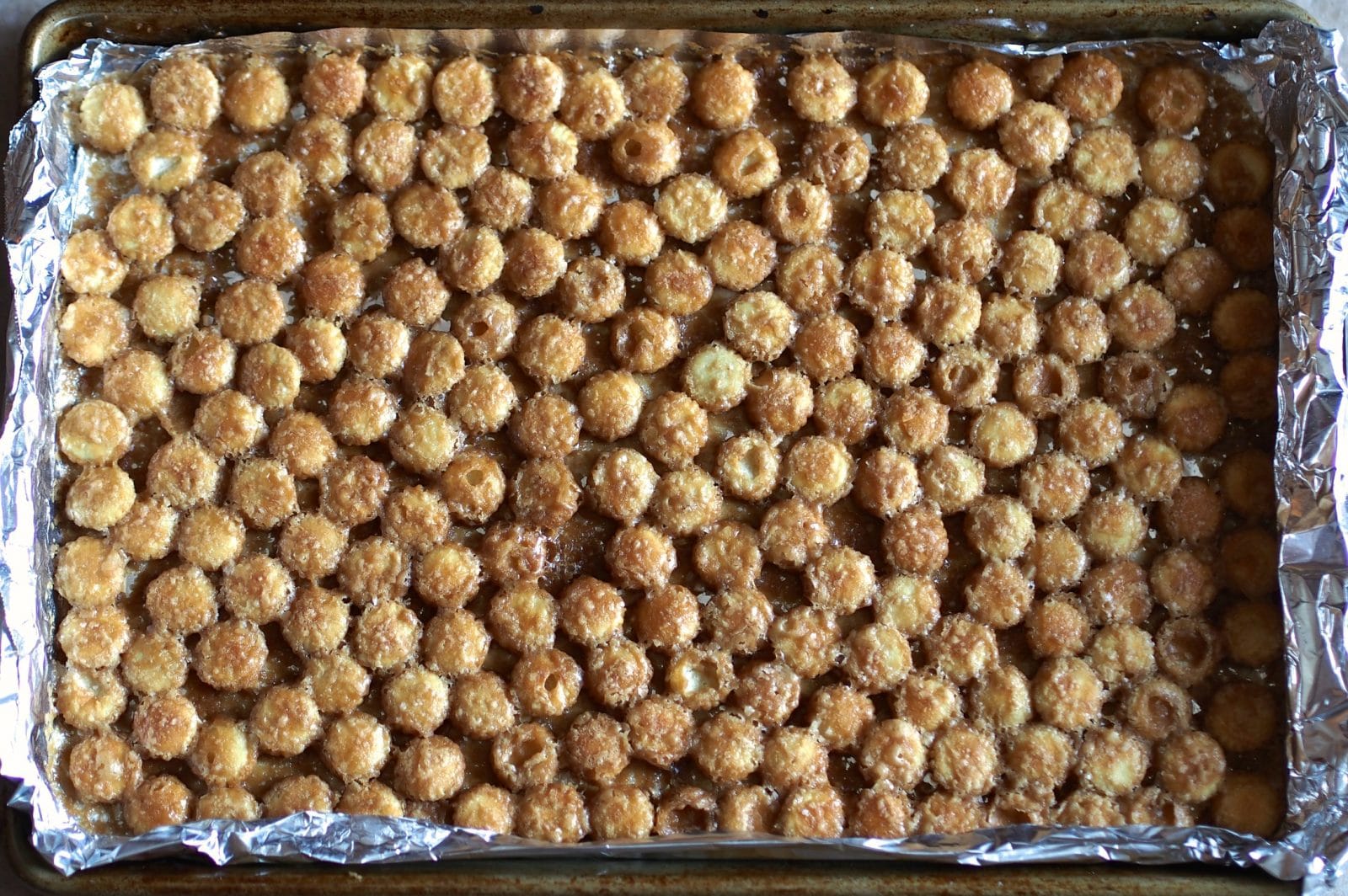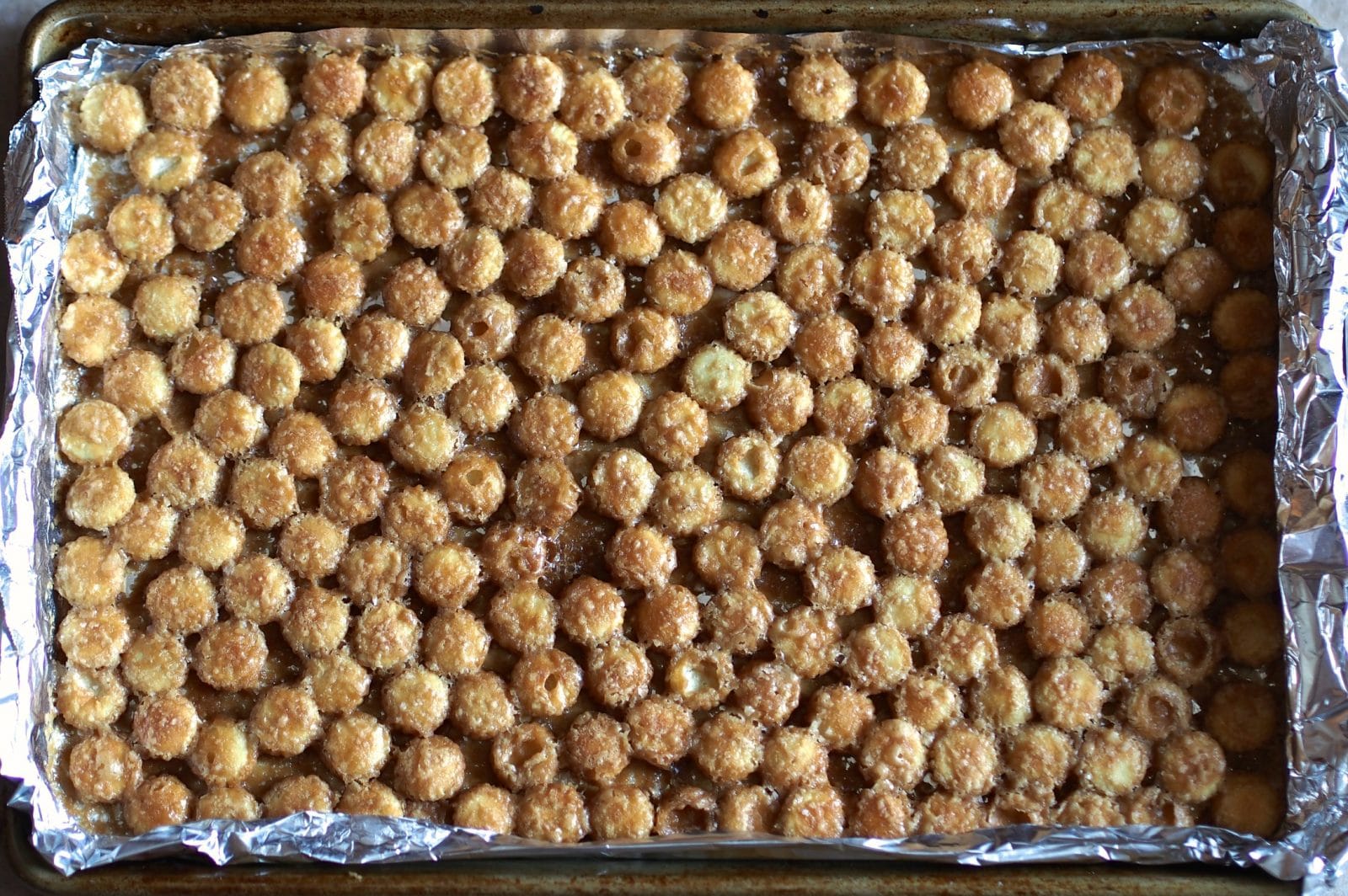 When I made Salted Toffee Oyster Crackers, I followed the directions for making Chocolate Toffee Crackers until it was time to add the chocolate. When I took the toffee-covered oyster crackers out of the oven and tasted one, I thought, "Okaaay – these are delicious even without the chocolate."
I had my trusty, taste-tester husband try them and he loved them. Voila!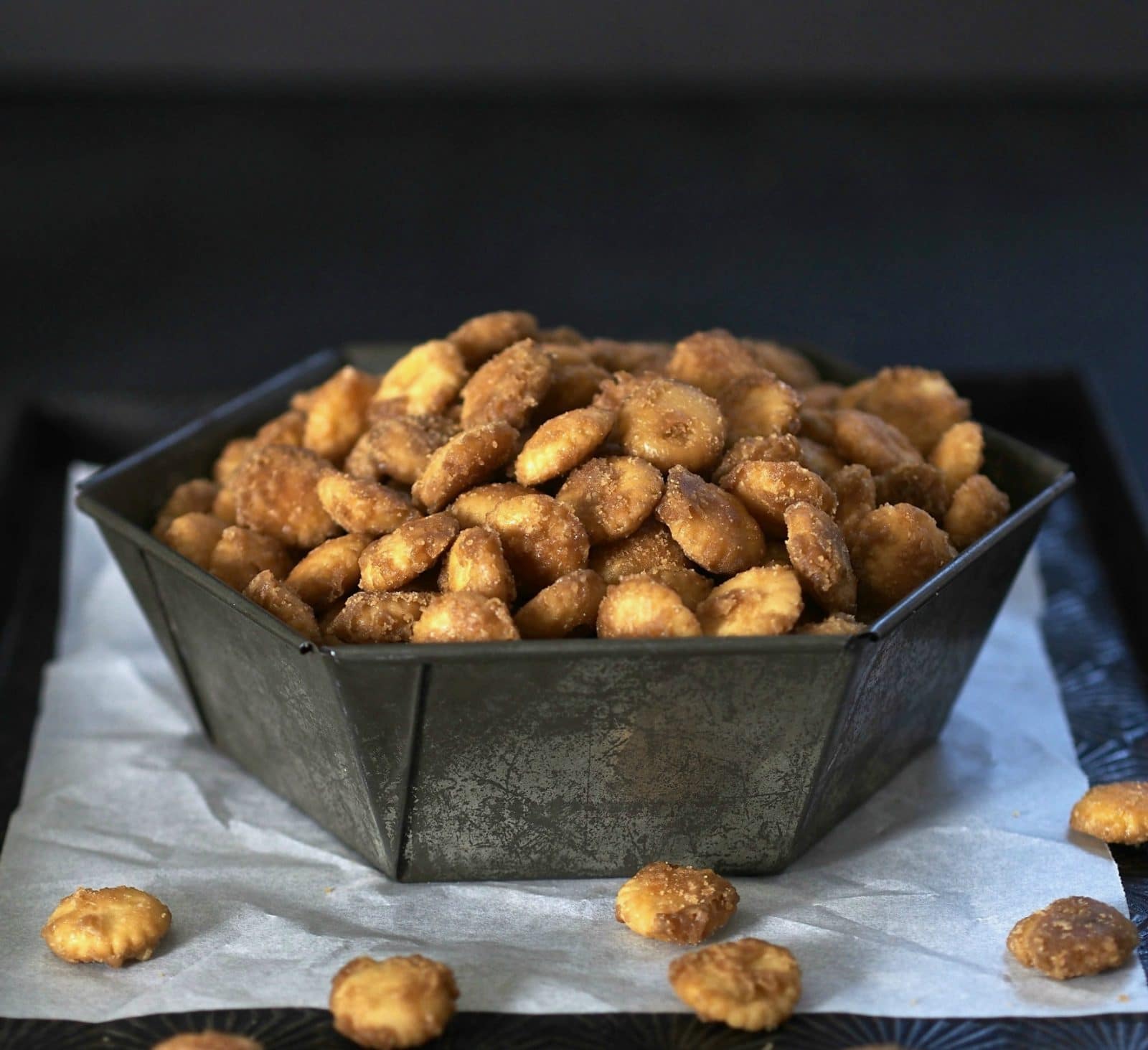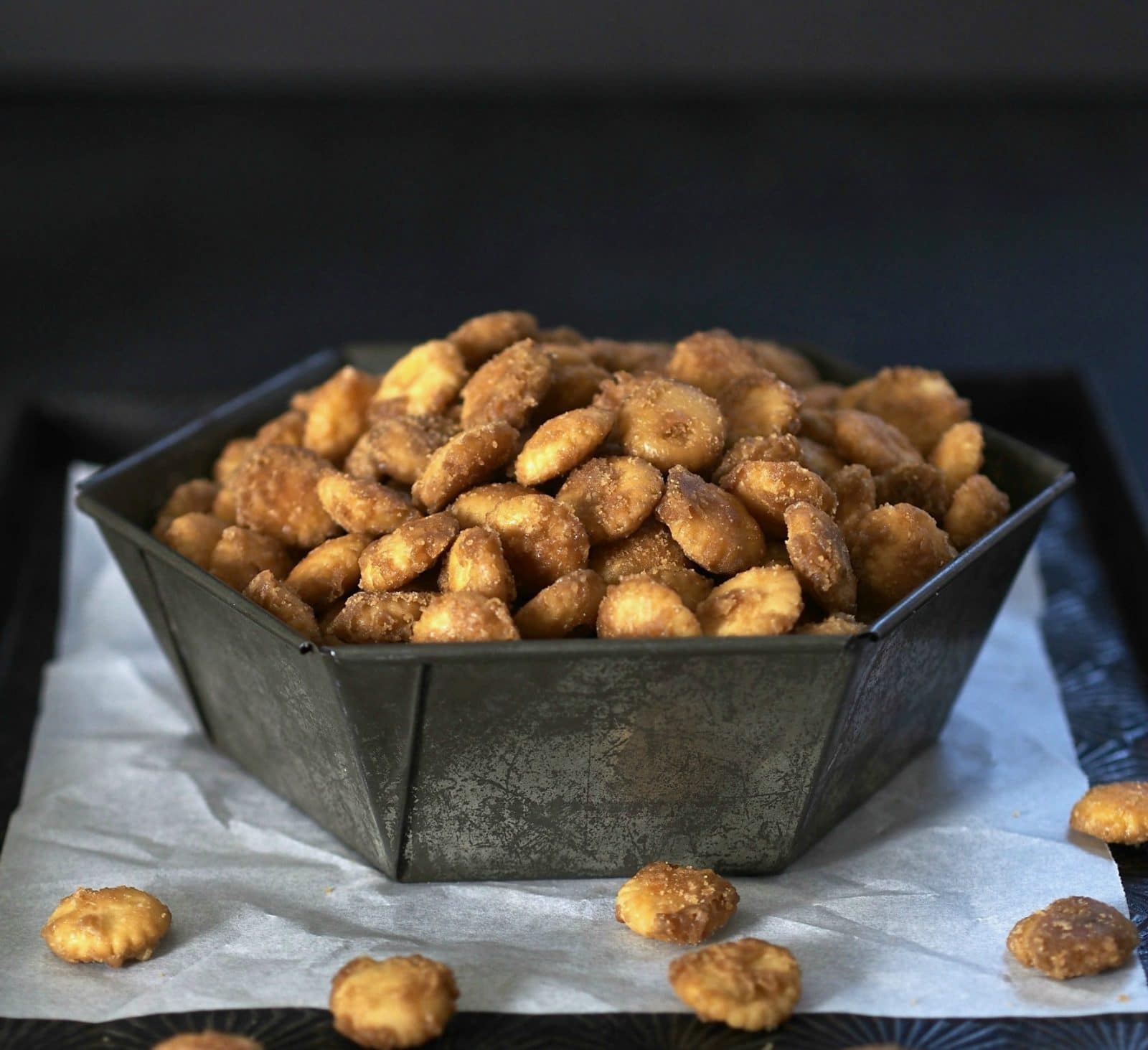 That is how Salted Toffee Oyster Crackers came to be.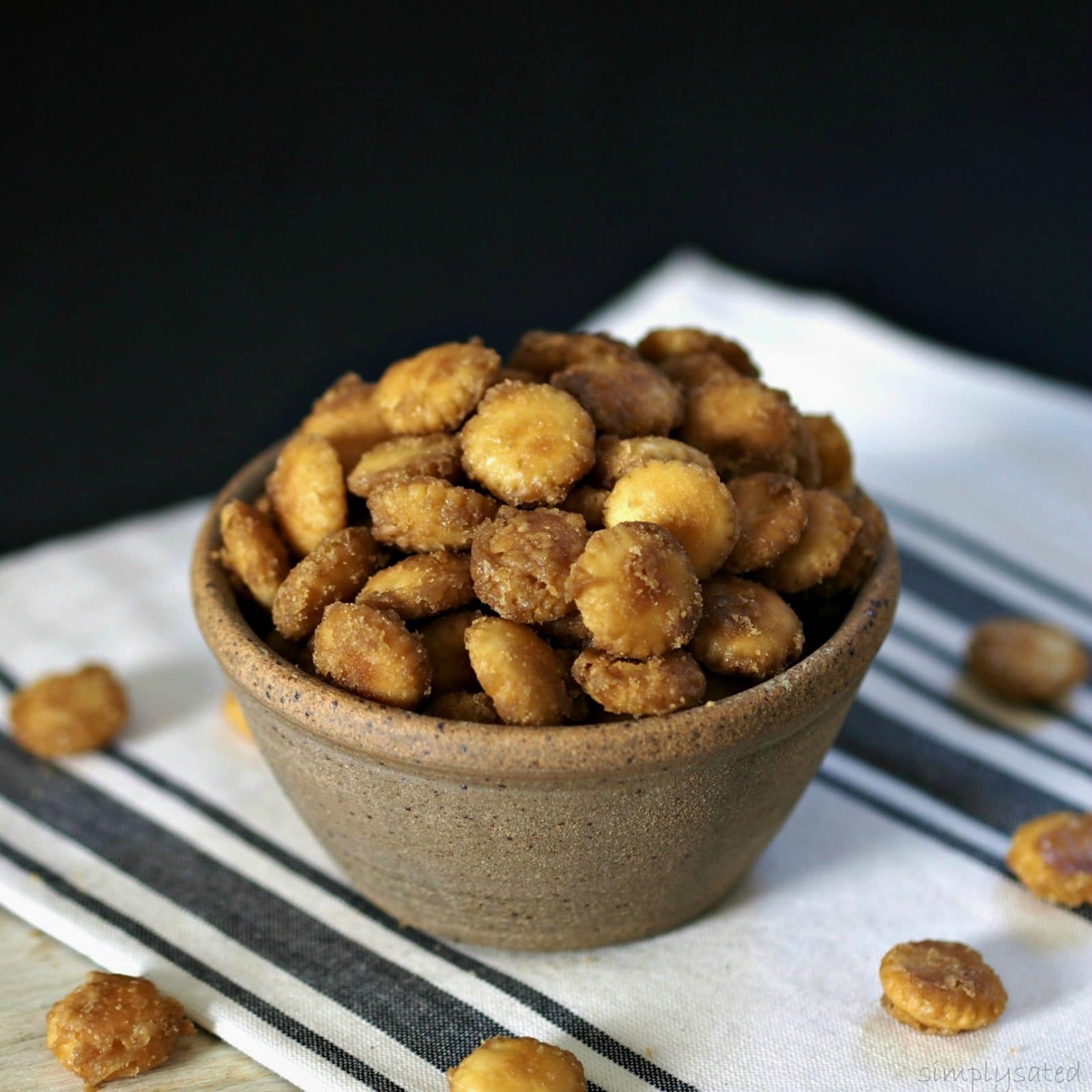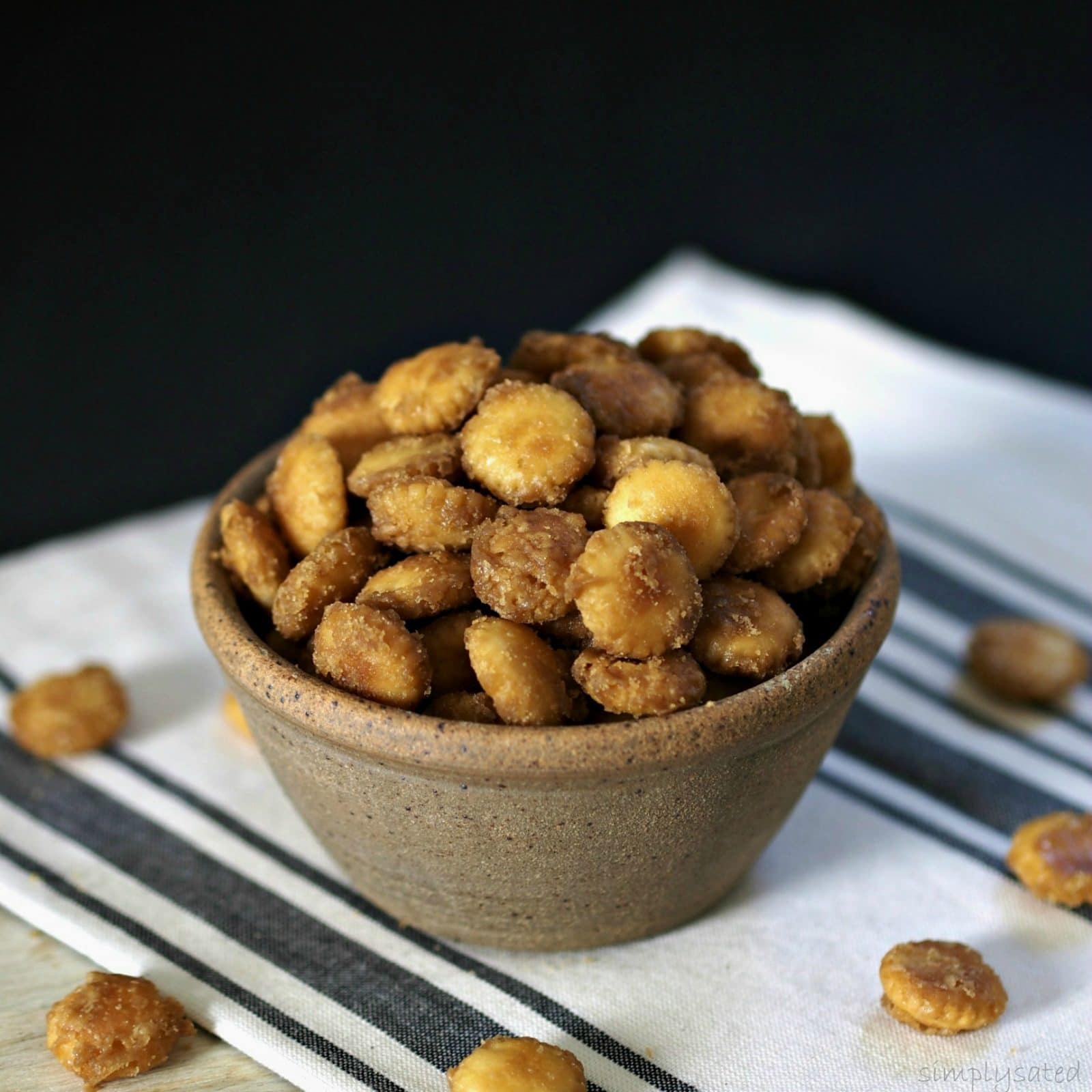 That is the "thing" about cooking. Experiment, have fun and when the oven timer dings and hands you a bowl of Salted Toffee Oyster Crackers…
Enjoy!
Salted Toffee Oyster Crackers
Salted Toffee Oyster Crackers - A layer of oyster crackers covered with toffee sauce & baked - a sweet, salty, crunchy snack.
Ingredients
4

cups

Oyster Crackers

½

cup

dark brown sugar

1/8

teaspoon

cayenne pepper or other seasoning - optional

½

cup

salted butter

Coarse Sea Salt or kosher salt

to taste
Instructions
Preheat oven to 400F.

Line a baking pan with aluminum foil then spray the foil lightly with cooking spray.

Melt butter in a medium sized, heavy-bottomed, saucepan set over medium-low heat. Add brown sugar and cayenne pepper (if using). While stirring gently and very slowly, bring the mixture to a boil slowly and over steady heat. Use a candy thermometer to check the temperature. Continue stirring very slowly and gently (it is a slow process). Boil 3-4 minutes or until the thermometer registers 270°-290°F and becomes lighter in color and "fluffier". Turn off the heat and add the oyster crackers."

Now, working quickly so the brown sugar/butter mixture doesn't set up, pour the toffee/oyster crackers onto the prepared baking sheet and try to spread them out to a single layer. (If it is too difficult to spread the crackers into a single layer at this point, don't worry – it will be possible in a few minutes.)

Sprinkle the crackers lightly with coarse sea salt or kosher salt.

Place the crackers on a middle rack in the hot oven and bake 2 minutes.

Remove the crackers from the oven and smooth them out to a single layer.

Place back in the oven and bake for 3 more minutes.

After a total 5 minutes baking time, remove from oven and place the pan on a cooling rack to cool for 5 minutes.

Once they are cool enough to handle, pick up the edges of the aluminum foil that is under the crackers and bring the edges together so the crackers roll together.

Remove from the foil, break into individual pieces and place on foil or parchment paper to cool completely.

Store in an airtight container.