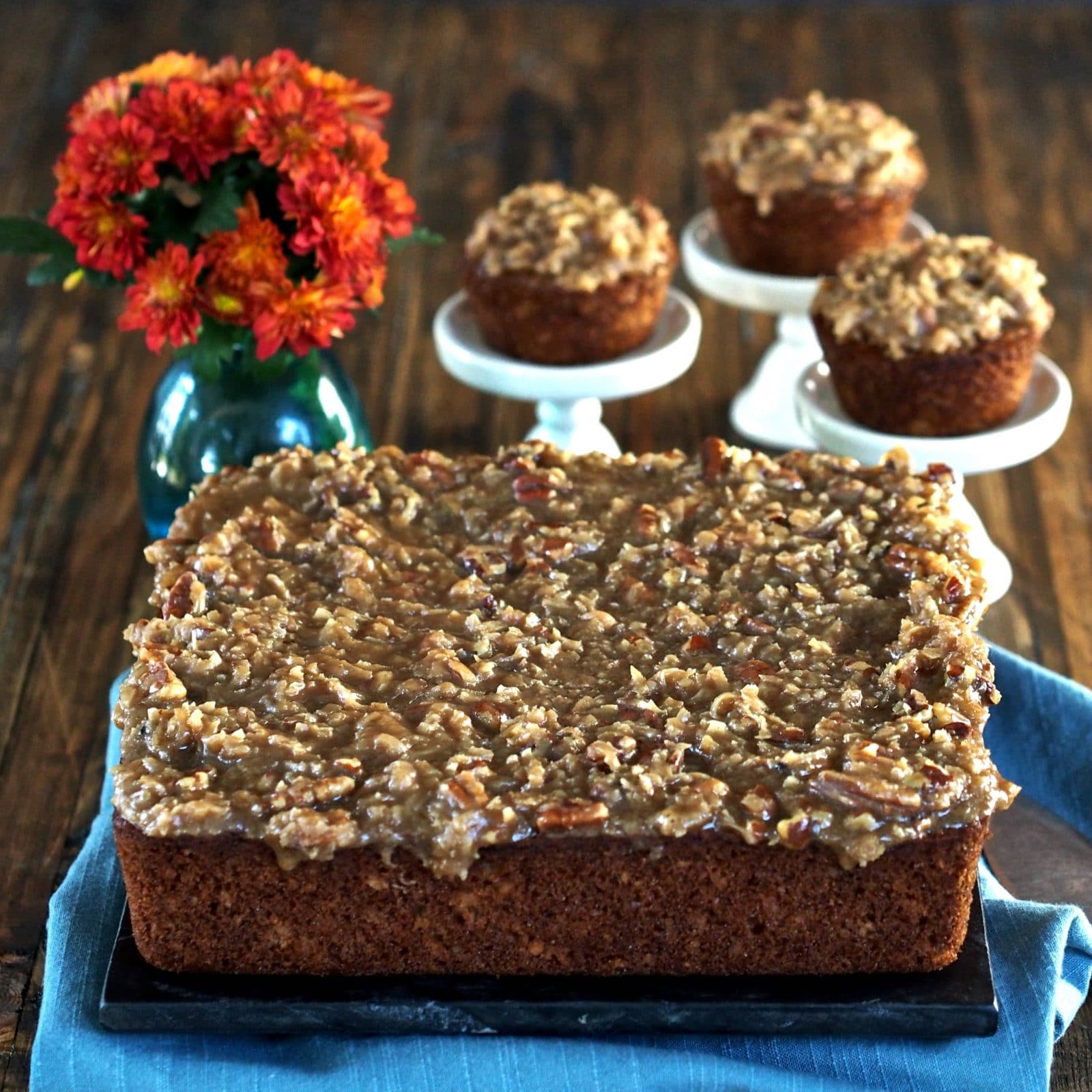 Old-Fashioned Oatmeal Cake hasn't always been called old-fashioned. I first knew it as Oatmeal Cake but, when a recipe is at least thirty-eight years old, I guess it automatically becomes "old-fashioned."
I was twenty-three years old the first time I baked this luscious cake, and I immediately fell in love with it. It isn't a fancy cake; but it has everything it should – cozy, autumn-spiced, warmth.
A great recipe lives forever. It might spend time in a dovetailed recipe box, stuck on the back shelf of the pantry, next to the dust bunnies, but someone will eventually remember Great-Great-Great-Aunt Myrtle's, "Better-Than-Anything-You've-Ever-Tasted-In-Your-Life Meatloaf" and search for the recipe. If Triple-Great Aunt Myrtle is smiling down from above, the recipe just may be found and given new life.
I found this recipe in 1977, but unfortunately, I didn't note where. I do know it's a keeper! Every time I've made it, it has received rave reviews. It is one of the most moist, flavorful cakes I have ever eaten, and the Coconut-Pecan Frosting is its ideal companion.
It took thirty-eight years for this cake to earn the moniker "Old-Fashioned." Hmmm?  Now that I'm sixty years old, will I be called "Extra Old-Fashioned?"
Also, how is it Old-Fashioned Oatmeal Cake hasn't aged one bit in the thirty-eight years I have known it, but I certainly have? How can that be fair?
Enjoy!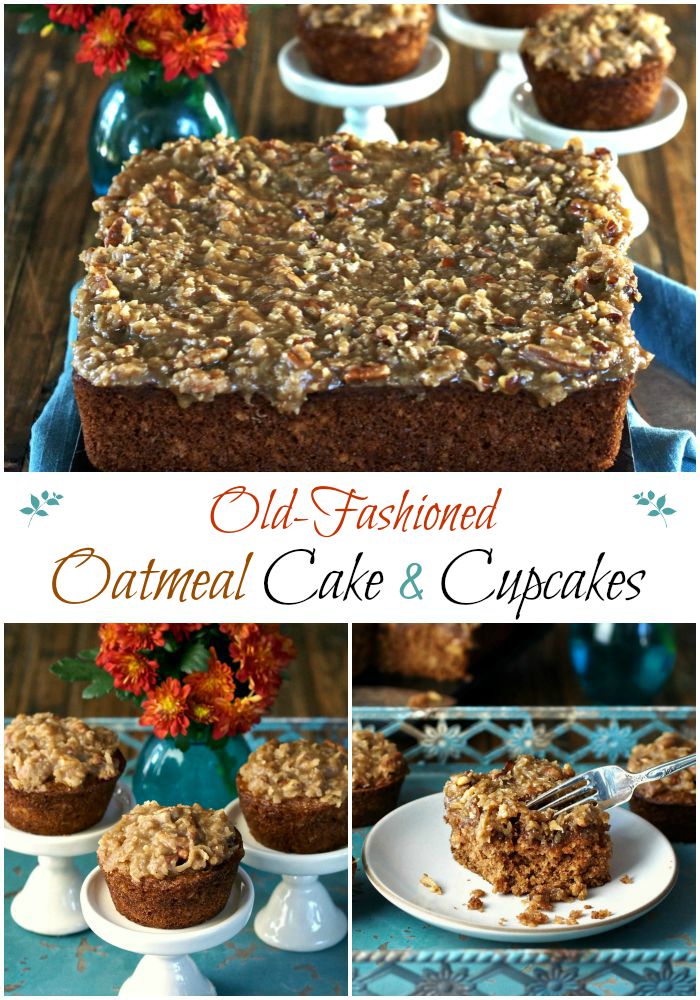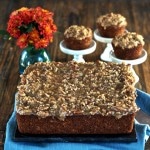 Old-Fashioned Oatmeal Cake
Moist cake packed with fall flavor & topped with coconut-pecan frosting.
Ingredients
For Old-Fashioned Oatmeal Cake/Cupcakes:

1 1/4

cups

boiling water

1

cup

quick oats

1/2

cup

1 stick butter, unsalted, softened

1

cup

granulated sugar

1

cup

dark brown sugar

packed

2

eggs

1 1/3

cup

all-purpose flour

1

teaspoon

baking soda

1/2

teaspoon

table salt

1

teaspoon

apple pie spice

1

teaspoon

ground cinnamon

-------------------------

For Coconut-Pecan Frosting:

1/4

cup

plus 2 tablespoons butter

unsalted

1/4

cup

heavy cream or milk

1/2

cup

granulated sugar

1/8

teaspoon

kosher salt

1/2

cup

coconut

toast, if desired

1

cup

pecans

chopped (toast, if desired)

1

teaspoon

vanilla

1/2

teaspoon

lemon extract or 1 tablespoon freshly squeezed lemon juice.
Instructions
For the Oatmeal Cake:

Preheat oven to 350F.

Grease and flour an 8"x11.5"x2" pan.

Place oats and butter in a large bowl and pour boiling water over them.. Cover and let stand 20 minutes.

After 20 minutes, add granulated sugar, brown sugar and eggs to oatmeal mixture and stir until well blended.

In another bowl, sift together flour, salt, soda, nutmeg, apple pie spice and cinnamon. Add flour mixture to oatmeal mixture and mix until combined.

Pour mixture into prepared pan and bake at 350F for 40-45 minutes. Cake is done when toothpick inserted in center comes out clean.

*See notes for making cupcakes.

Remove from oven and place on cooling rack.

-------------------------------

For Coconut-Pecan Frosting:

Heat butter, cream, sugar and salt until bubbly. Remove from heat and add coconut, pecans, vanilla and lemon extract. Mix well.

Pour frosting over cake while cake and frosting are warm.

Enjoy!
Recipe Notes
*If making cupcakes: Spray cupcake pans with cooking spray and flour lightly. Fill cupcake tins 2/3 full. Bake 20-25 minutes (depending on size of cupcakes) or until toothpick inserted in the middle of middle cupcake comes out clean. Remove pan from oven and place on cooling rack. Frost with warm frosting while frosting is warm. Makes 12-18 cupcakes.