I came across Moroccan Couscous in Ina Garten's Barefoot in Paris cookbook. Her photo captured my attention first and then I scanned the recipe. I love zucchini, butternut squash, onions, carrots and all the spices in the recipe, but I had one problem. I had never tasted couscous and knew nothing about it.
I did some quick research and found out there is much discussion (and confusion) on whether it is a grain or pasta. I also discovered there are variants of couscous. Here is an informative and interesting article describing couscous.
For my dish, I chose Pearl Couscous (toasted Israeli style pasta) simply because it was in my pantry waiting for its turn to be the star in a dish. Ina uses a traditional type of couscous in her recipe.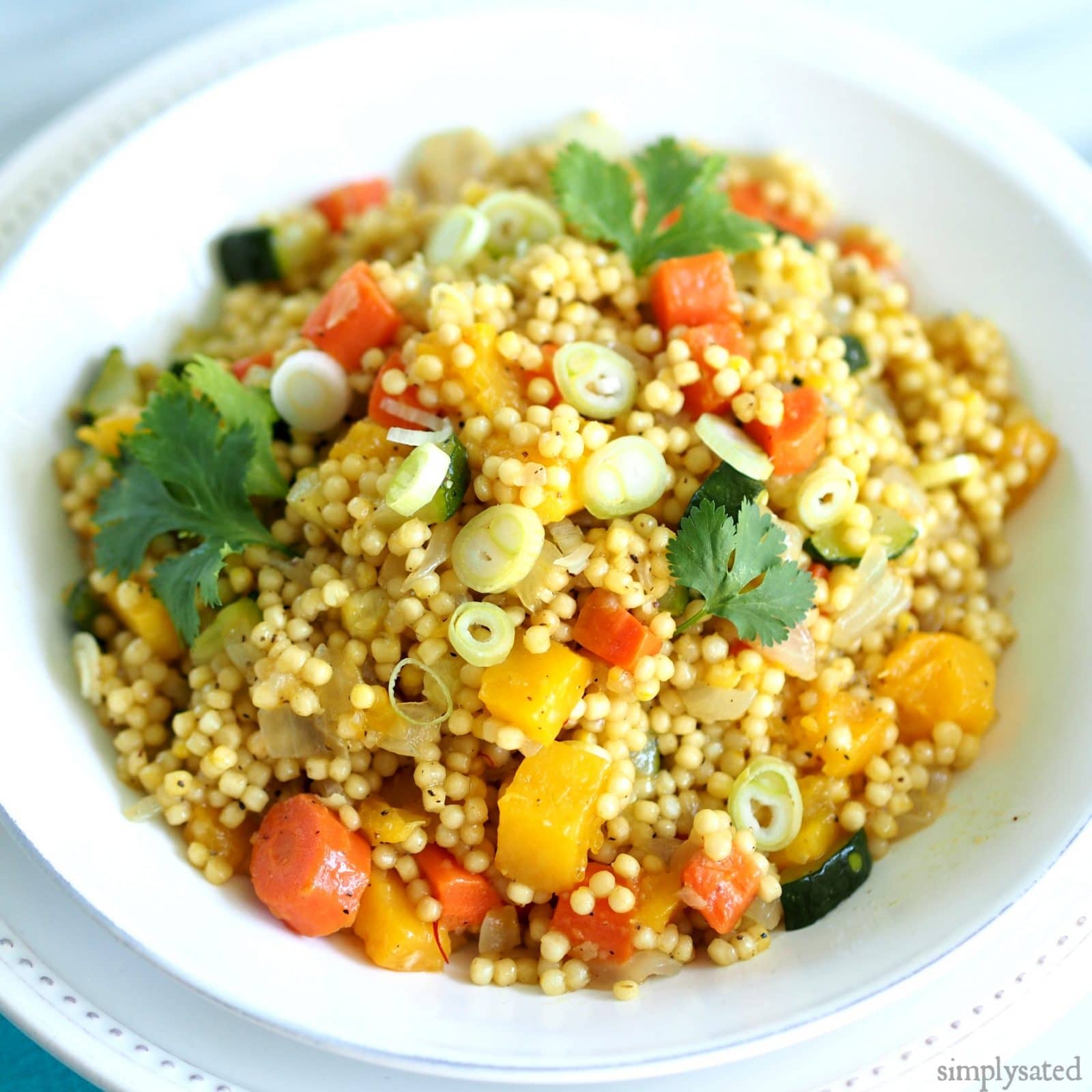 I know some might be intimidated trying (and buying) spices that might be infrequently used. I also know from experience, if these spices are in your home, they will be used. There is a whole world of spices I have never tried, but I am learning, and my taste buds are enjoying the journey.
One day I would love to visit the Spice Market in Marrakech, Morocco. That alone, would be reason enough to go to Morocco. Can someone please tell me how this is done?
While in London in 2009, I had the pleasure of frequenting The Spice Shop at the Portobello Market in West London. It was one of my great pleasures to walk into that shop filled with hundreds of spicy, exotic aromas; to see row after row of spices and herbs and to experience tastes I didn't even know existed.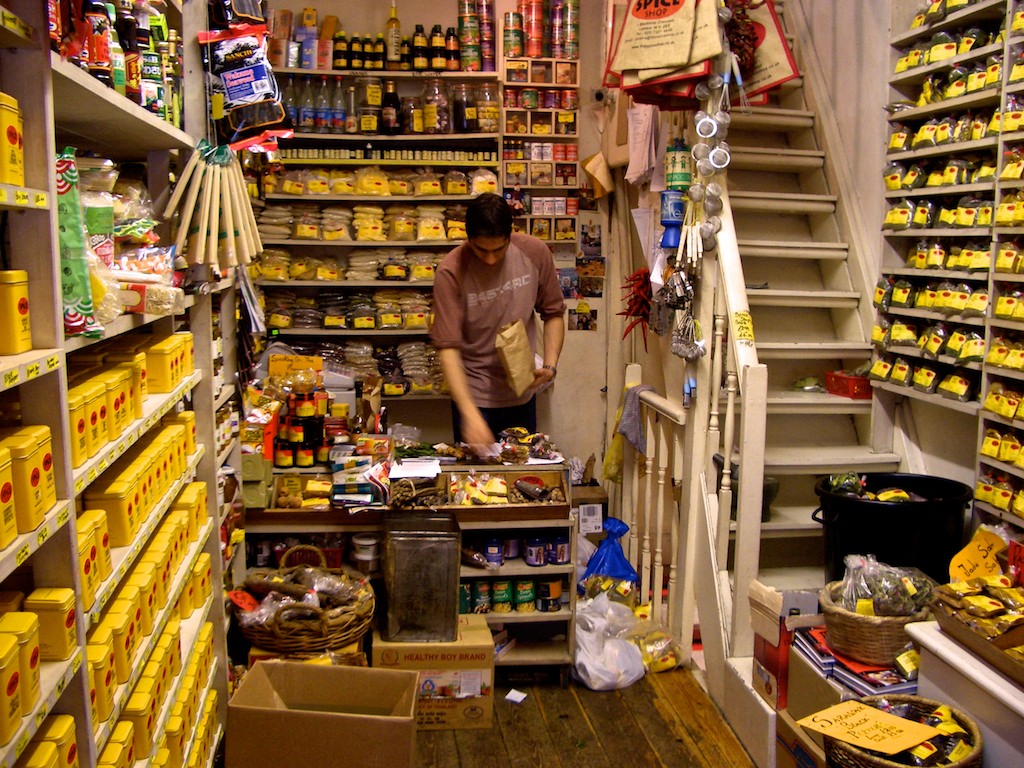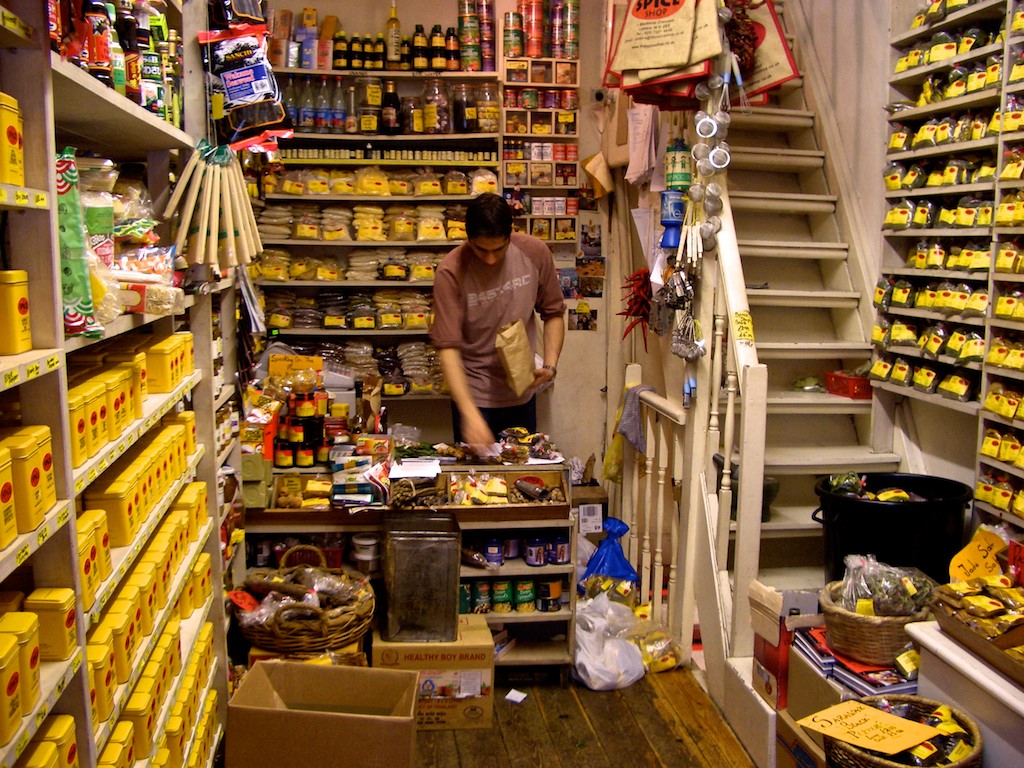 I was in The Spice Shop when I discovered Saffron; a spice made from the stigma of the fall flowering crocus. It makes one ponder who was the first person to think to themselves, "I'll flavor this soup with the stigma of the fall flowering crocus?" Yum! Saffron is the most expensive spice by weight, so choose wisely, choose very wisely when using. Thank goodness even a tiny bit of saffron goes a long way and will add a vibrant, yellow-orange color and fragrant flavor to soups, paella, rice, bread or – couscous.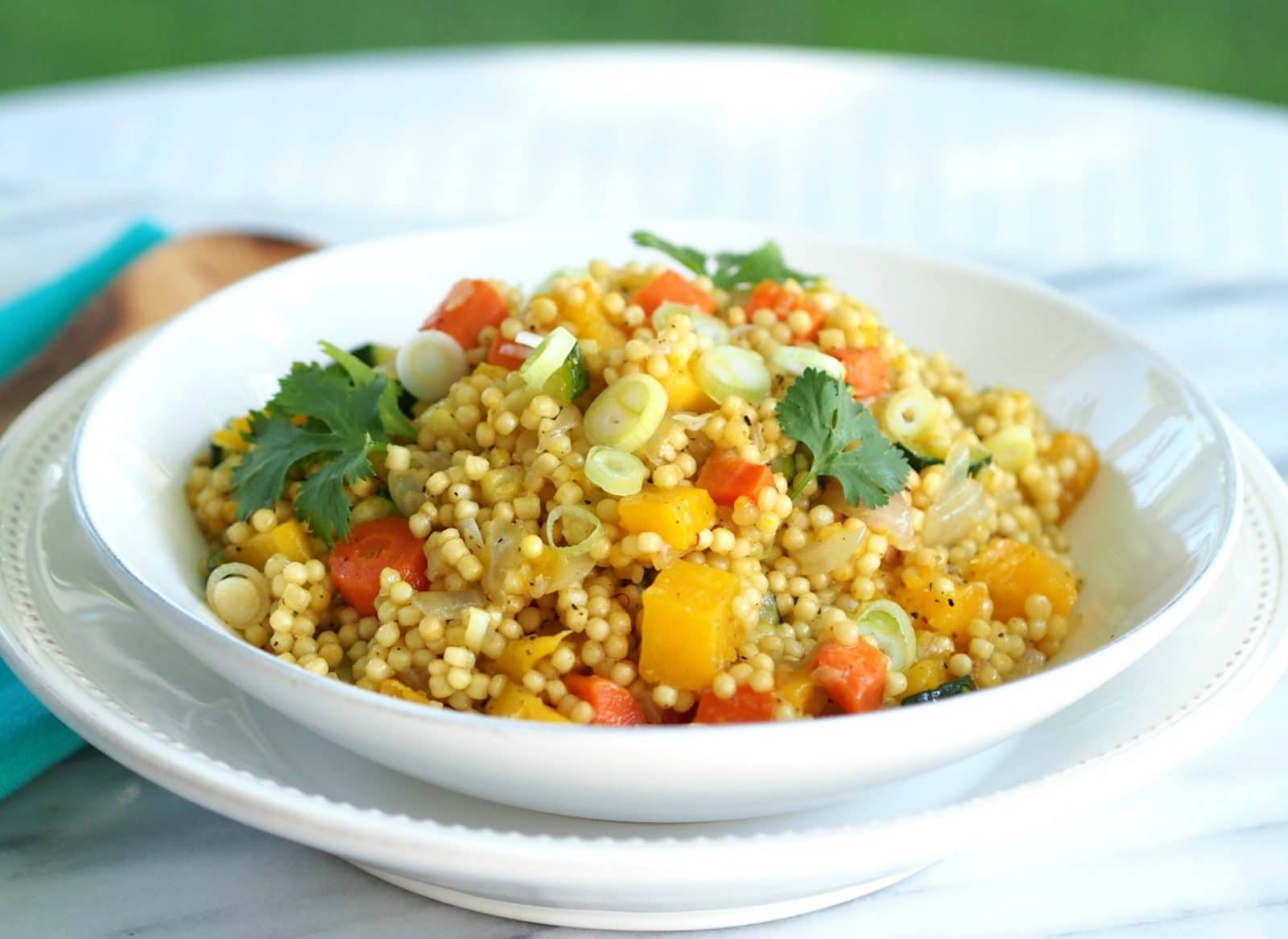 This dish is perfect for the upcoming months. The look, smell and taste all scream cooler weather and my favorite time of the year – autumn.
So, come join the fun – spice up your spice cabinet and your life with the warmth of these amazing flavors: cumin, saffron, ginger, cinnamon and paprika. You will be so glad you did.
Enjoy!

Moroccan Couscous
Moroccan Couscous is a delicious and colorful dish. Serve as a beautiful side or as a vegetarian meal. It is a great recipe to have in your collection. | For original recipe, go here: (http://www.barefootcontessa.com/recipes.aspx?RecipeID=316&S=0). It is a Barefoot Contessa recipe. | See notes about couscous.
Ingredients
2

cups

3/4-inch butternut squash - peeled & diced

2

cups

yellow onion

2 onions - chopped

11/2

cups

3/4-inch carrots - diced (4 carrots)

11/2

cups

3/4-inch zucchini - diced (2 medium)

2

tablespoons

olive oil

2-3

teaspoons

Kosher salt - separated and to taste

1 1/2

teaspoon

freshly ground black pepper - separated

1 1/2

cups

Homemade Chicken Stock or store-bought broth

2

tablespoons

unsalted butter

1/2

teaspoon

ground cumin - to taste

1/4

teaspoon

sweet paprika

pinch

of ground ginger

or fresh grated

1/8

teaspoon

ground cinnamon or nutmeg

1/2

teaspoon

saffron threads

optional, but does add color and a woody taste

2

tablespoons

sesame seeds - toasted

optional

2

scallions

white and green parts, chopped

1 1/2

cups

Pearl Couscous

10 ounces
Instructions
For the Vegetables:

Preheat the oven to 375 degrees.

Spray a large baking sheet with cooking spray.

Place the butternut squash, onions, carrots, and zucchini in a large bowl and toss with the olive oil, 2 teaspoons salt, and 1 teaspoon pepper.

Pour the vegetables onto the cooking sheet and roast for 25 to 30 minutes, until all the vegetables are tender, turning once with a spatula after 15 minutes.

---------------------------------------

Meanwhile, for the Couscous:

In a small saucepan, bring the chicken stock to a boil and turn off the heat.

Add the butter, 1/2-1 teaspoon salt (depending on saltiness of the stock), 1/2 teaspoon pepper, cumin, paprika, ground ginger, ground cinnamon or nutmeg and saffron threads and allow to steep for at least 10 minutes.

After 10 minutes, add the couscous, cover and let steep another 5-10 minutes.

--------------------------------------

After Vegetables are Cooked:

Bring the chicken stock/couscous just back to a boil and immediately turn off the stove and remove from the heat.

Place the cooked vegetables in a large bowl and pour the hot chicken stock/couscous mixture over them.

Mix together lightly.

Cover tightly with plastic wrap and allow to stand at room temperature for 15 minutes.

Add the scallions and toasted sesame seeds (if using), toss all with a fork.

Serve warm or at room temperature.

Enjoy!
Recipe Notes
I you use Pearl Couscous, use my altered instructions for cooking/adding the couscous. If you use traditional couscous, use Ina Garten's instructions.