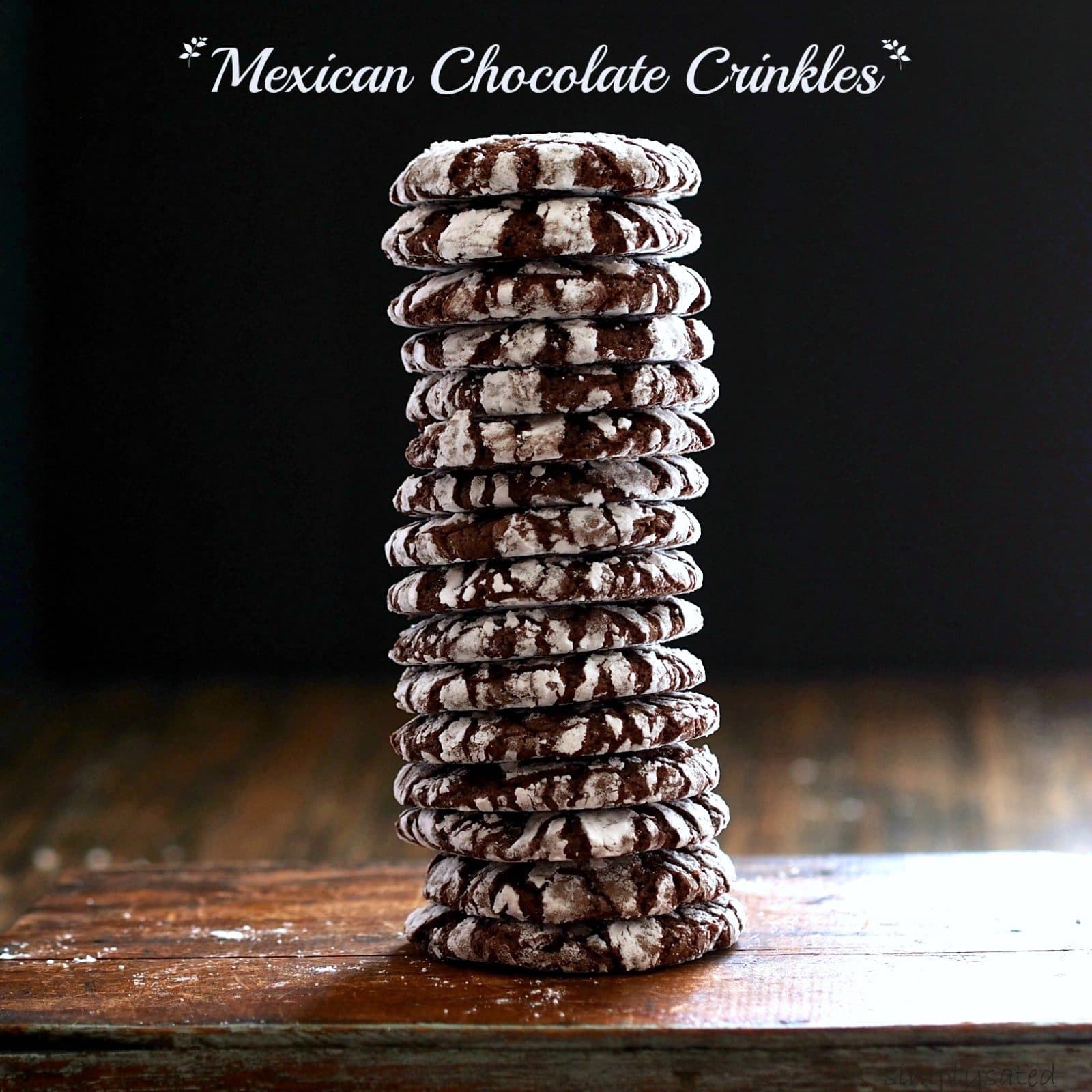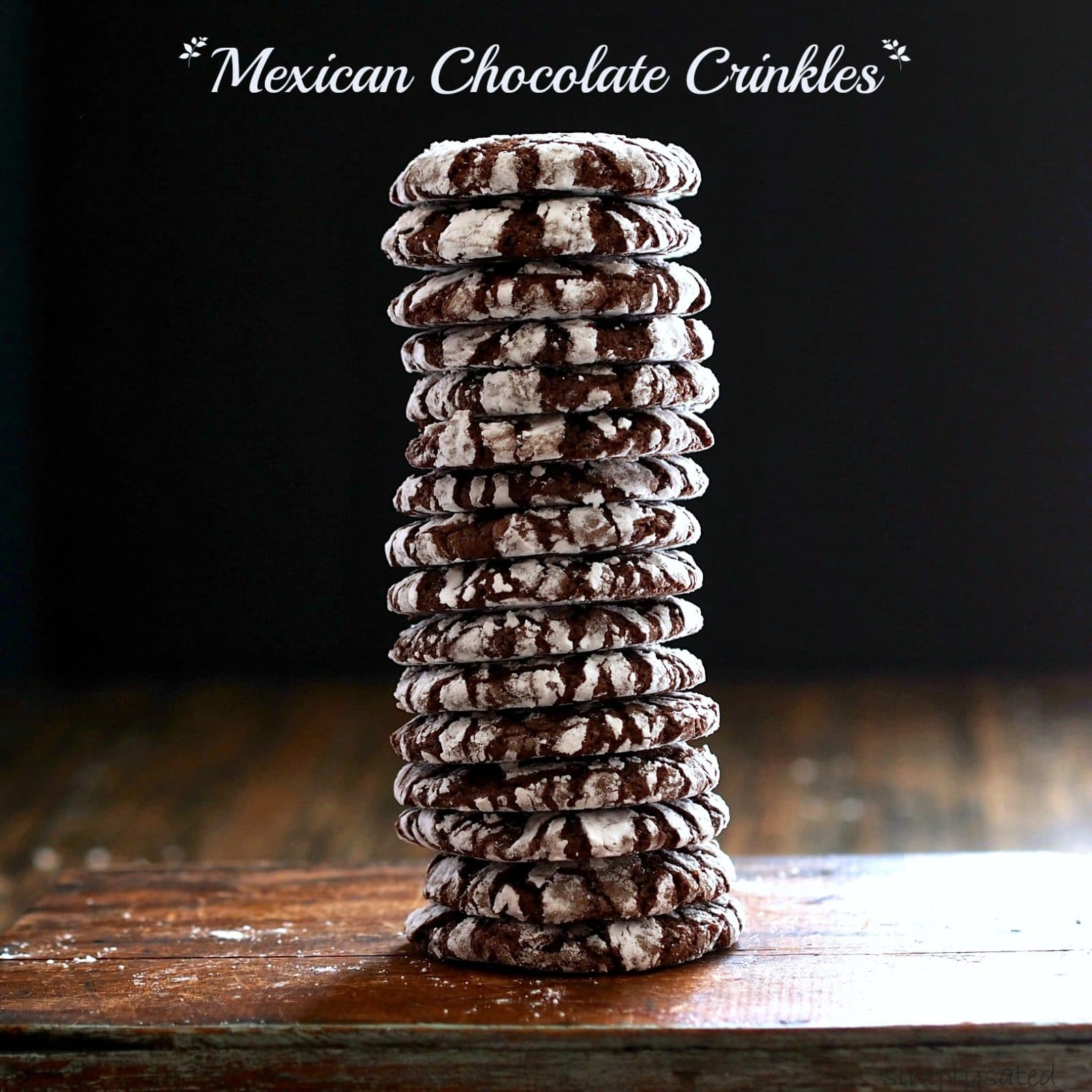 Mexican Chocolate Crinkles
Some might be asking, "Why mess with a sure thing? The tried & true Chocolate Crinkles recipe is perfect." Others might be thinking, "Yeah Baby, let's try something new!" If you love to spice things up every once in awhile, you have come to the right place and will love Mexican Chocolate Crinkles.
There are those who have fun wearing a new purple sweater one day and an orange one the next while others are only comfortable wrapping their shoulders with the beloved cable-knit their favorite aunt, Flossie, gave them fifteen years earlier.
I mean, who wants to eat the same meal every single day, three times a day? Just imagine how much you would come to loathe ice cream if it were the only thing you ever ate.
William Cowper, the famous 18th century poet, believed diversity made life interesting. I believe his famous phrase says it all.
 "Variety is the very spice of life,
That gives it all its flavor"
Just look at the cinnamon & cayenne pepper – that's what I'm talking about.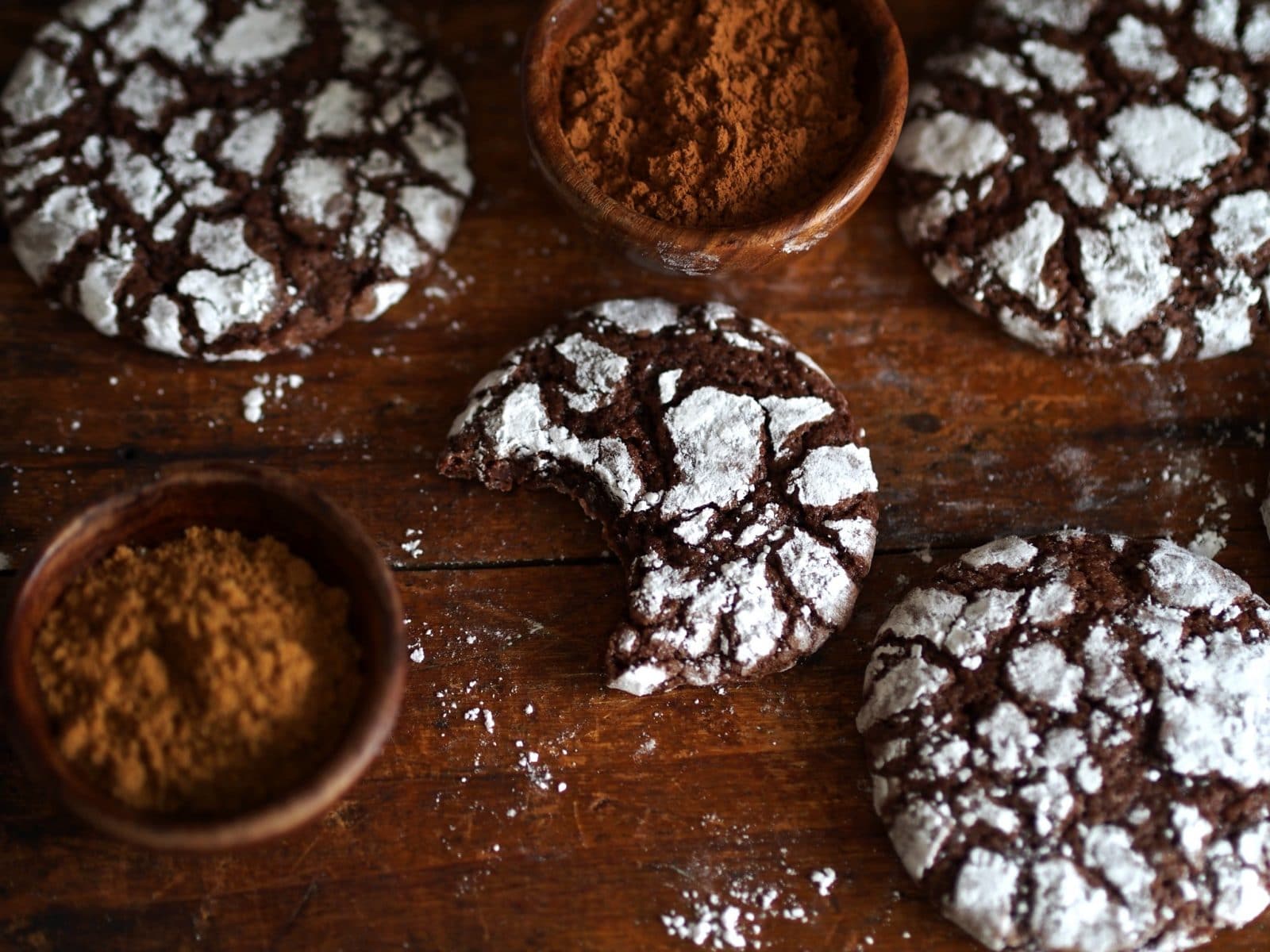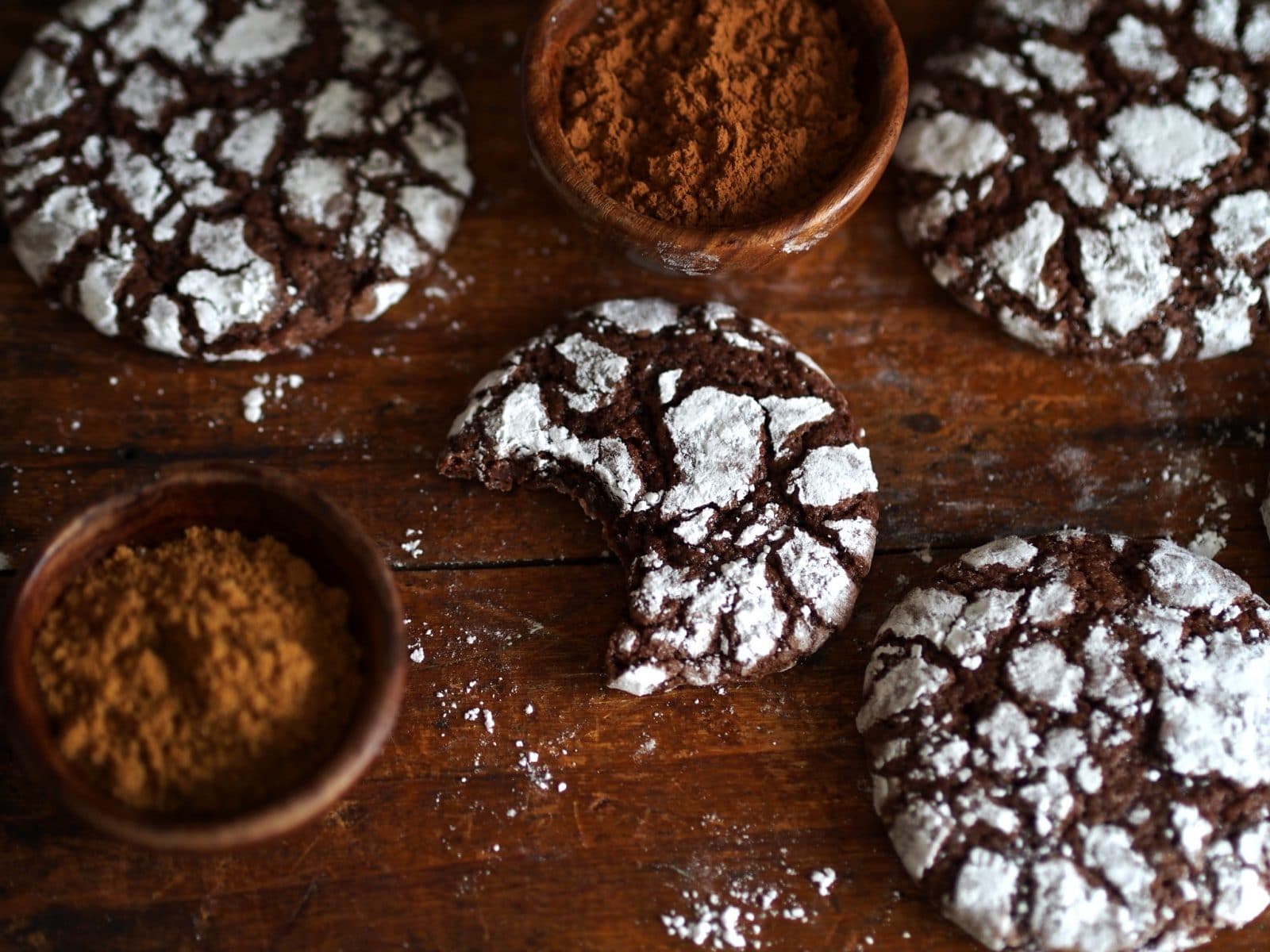 I must be somewhere in the middle. I still adore the Dr. Martens boots given to me twenty years ago, but I would also love to wear a pair of Christian Louboutin's red-lacquered soled high heels.
When I made Mexican Chocolate Crinkles, I separated the basic dough and made half with the added spices and half without. That way I could enjoy the old and the new. Like I said, I'm somewhere in the middle.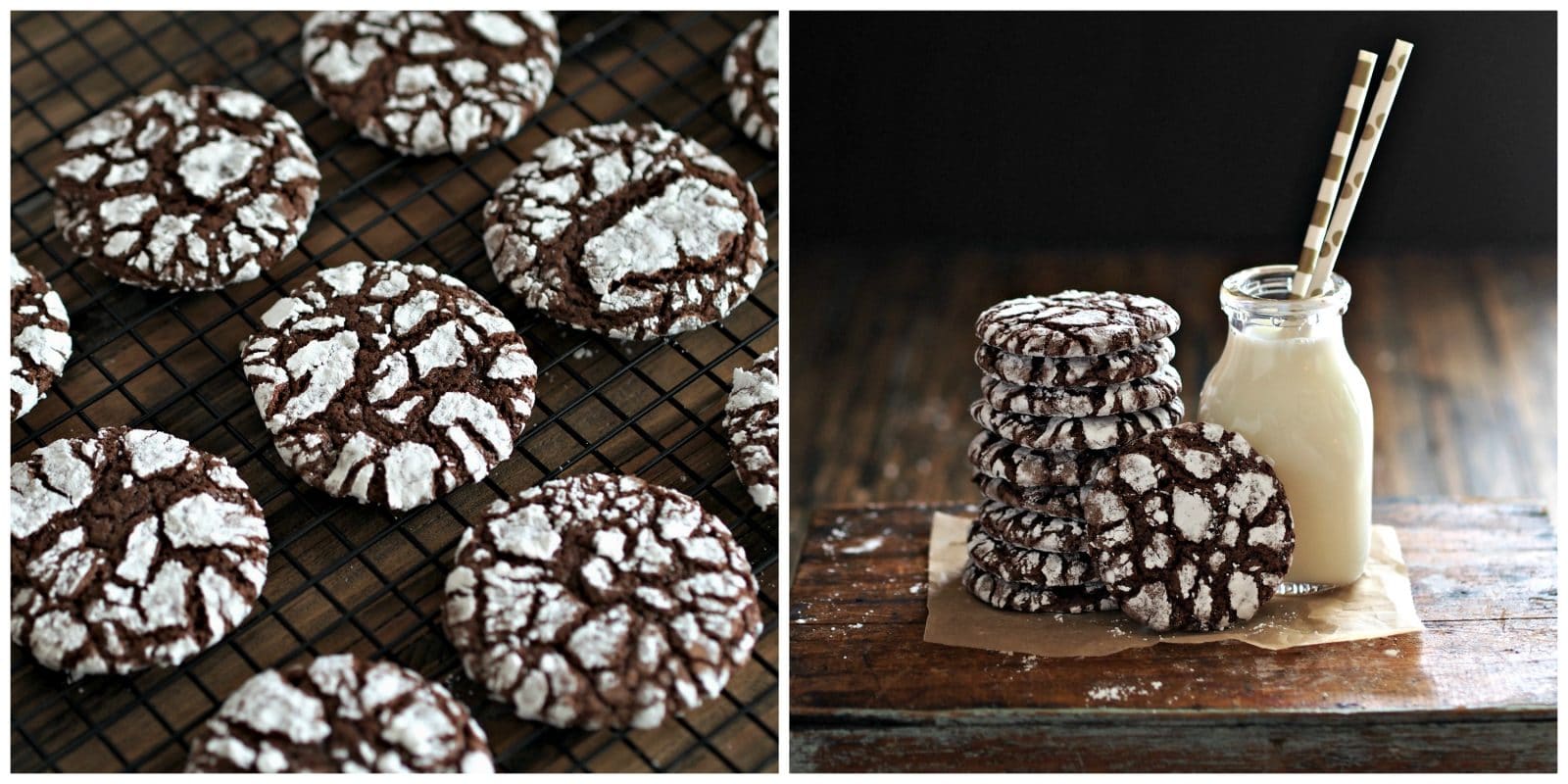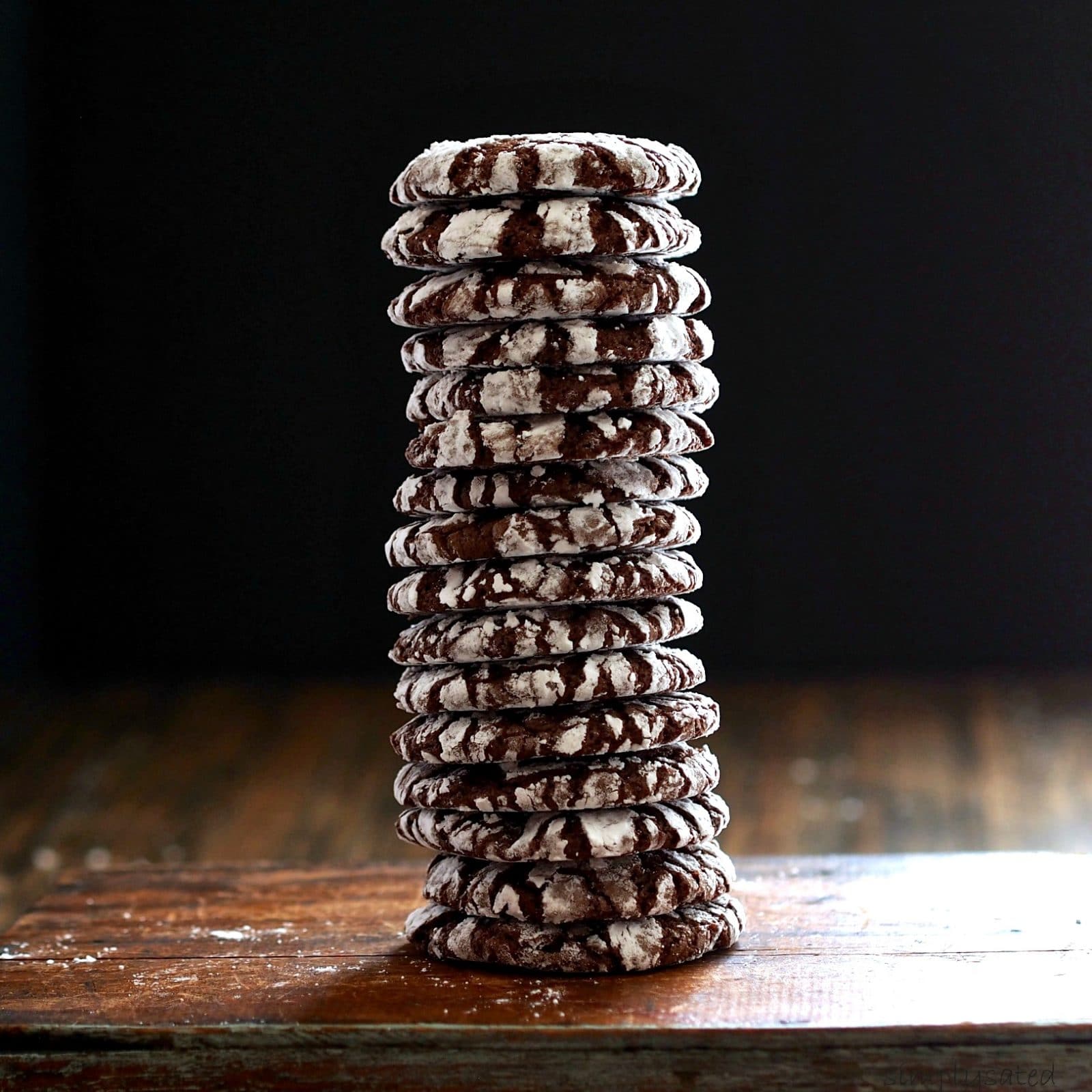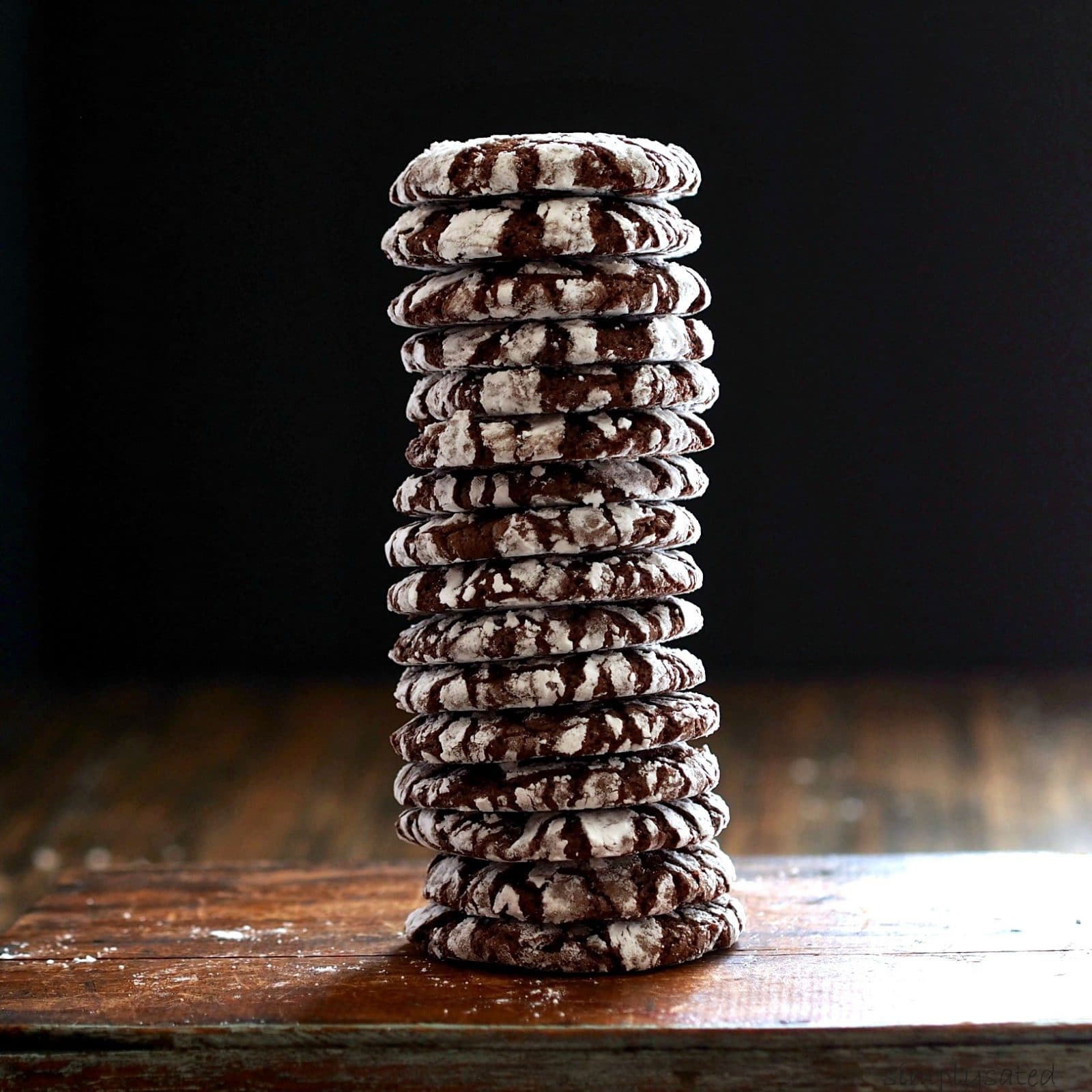 It's a good thing the "Variety is the very spice of life" idea hasn't carried into my 38-year marriage:-)
Enjoy!
For a fabulous, holiday twist on Chocolate Crinkles (or as we call them in my home, Chocolate Doozies), check out my Candy Cane Chocolate Doozies recipe at The Cookie Rookie.
I owe huge "THANKS!" to my friend, Marilyn Gatz, for giving me the basic Chocolate Crinkle recipe in 1990. Wow! It is impossible to believe it has been 24 years.
Mexican Chocolate Crinkles
Mexican Chocolate Crinkles are a spicy twist to an all-time favorite cookie. ----------------- **The cookie dough needs to be made at least 4 hours before baking**
Total Time
4
hours
11
minutes
Ingredients
3/4

cup

canola oil

3/4

cup

cocoa powder

2

cups

sugar

4

large eggs

2

teaspoons

vanilla extract

2

cups

flour

2

teaspoons

baking powder

1/2

teaspoon

salt

1/8

teaspoon

Cayenne Pepper

or to your liking

2

teaspoons

ground Cinnamon

1-2

cups

powdered sugar

to dip cookies in
Instructions
READ ALL INSTRUCTIONS BEFORE PROCEEDING (trust me:-)

Beat together oil, cocoa and sugar until creamy smooth.

Add eggs, one-at-a-time. Mix well after each addition.

Add vanilla extract and mix well.

In a medium bowl, sift flour baking powder, salt, cayenne pepper & cinnamon - whisk to blend.

With the mixer off, add dry ingredients to the sugar mixture all at once then turn the mixer to low.

Slowly incorporate flour mixture until no dry ingredients can be seen and the mixture is smooth, approximately 1 minute.

Pour dough into an airtight container that has been sprayed with cooking spray.

Refrigerate at least 4 hours or overnight. **See notes.

-------------------------------

When ready to bake Chocolate Crinkles, preheat oven to 350F.

Cover 3 cookie sheets with parchment paper and set them aside.

Take the refrigerated dough out of the fridge right before baking.

Place powdered sugar in a small bowl or container and set it next to the dough.

Spray both sides of a teaspoon with cooking spray.

Wash, dry and spray hands with cooking spray even if using gloves (you will roll the sticky dough).

Dip a teaspoon (or a tad more) of dough out of the container with the sprayed spoon and roll the dough in your hands to make a ball.

Roll the dough ball in the powdered sugar until it is completely covered.

Place the ball on the parchment-lined cookie sheet. Repeat the process, leaving 3" between balls, until the tray is full of cookies.

Bake at 350F 11-12 minutes (***see notes) just until the baked ball settles a little around the edges. (Test the cookies by trying to gently jiggle it - it should be somewhat firm around the edges.)

Do NOT over-bake. The outer cookie should be slightly firm and the inside should be soft to have the perfect cookie.

Enjoy!

****See notes about freezing cookies.
Recipe Notes
To speed up the chilling process, place the dough in the freezer for 1 hour, then move it to the fridge. The dough can then be used after 3 hours.
*Baking times - Bake 1 1/2-inch cookies 10-11 minutes, bake 2-inch cookie balls 11-12 minutes.
***This dough freezes beautifully. When ready to use, remove it from the freezer to let it thaw (in the same container) overnight in the fridge.
***Baked Chocolate Crinkles can be frozen up to 2 months. Let thaw on the counter, but leave covered and in the same container until thawed.