Do me a favor, please. It will take only a second. Put your hands together then clap loud and fast.  I doubt you can tell, but my Hot Fudge Sauce with Frangelico just took a bow.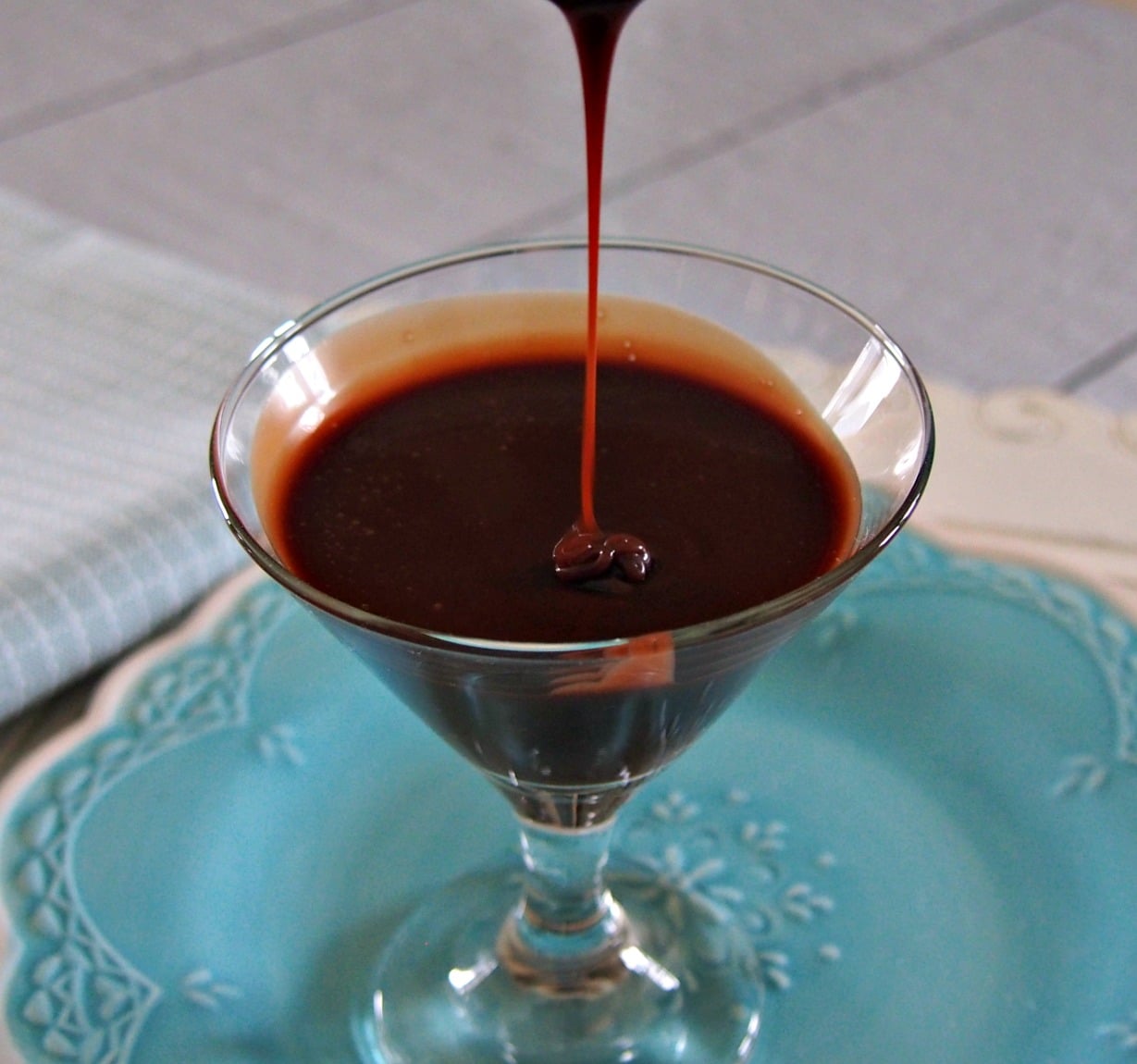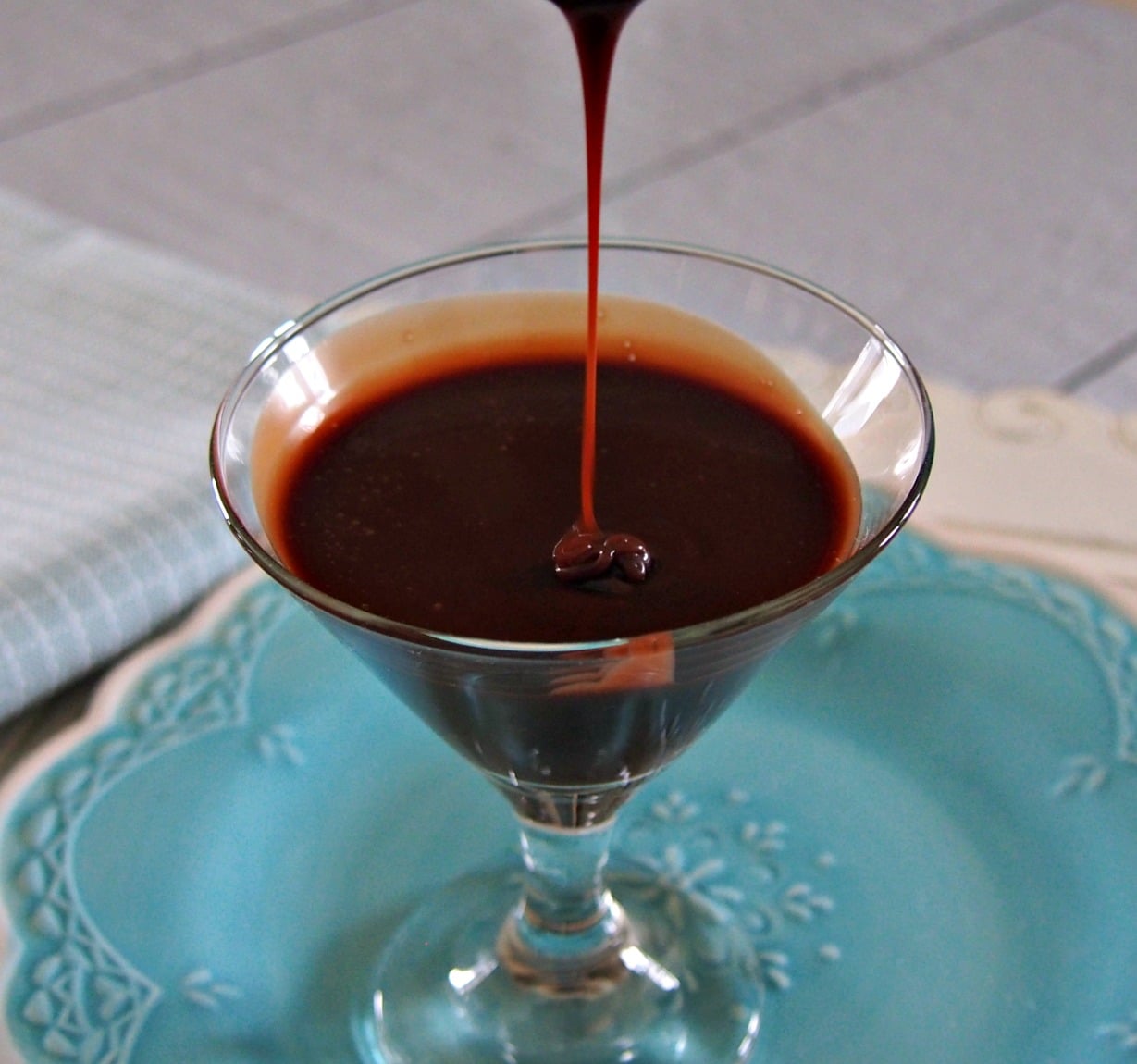 Oh my goodness gracious sakes alive! I have always liked store-bought hot fudge sauce, but I love this homemade hot fudge. The basic recipe is fantastic but adding Frangelico hazelnut liqueur takes it to the next level – the level where I am tempted to stick my finger in it every time I open the fridge. What is that you say? Ok – the level where I do stick my finger in it every time I open the fridge.
I'm also tempted to do this, but haven't allowed myself the pleasure – yet! 
Whether drizzled over my Hot Fudge Sundae Cupcake or even poured over a single scoop of vanilla ice cream, Hot Fudge Sauce with Frangelico is the perfect choice.
I love this recipe because it is delicious, easy and I always have all the ingredients on hand. I know you will love it, too.
Enjoy!
Recipe inspiration

Homemade Hot Fudge with Frangelico
Delicious homemade hot fudge with a shake (or two) of Frangelico is simply delicious!
Ingredients
1

cup

butter

1/3

cup

unsweetened cocoa powder

3

cups

white sugar

1

12 oz can evaporated milk

1

teaspoon

vanilla extract

2

tablespoons

Frangelico

or other liqueur (Amaretto would work well)
Instructions
Combine all ingredients except vanilla and Frangelico in a saucepan and slowly bring to a boil over medium heat.

Boil for 7 minutes then remove from heat.

Stir in vanilla and Frangelico.

Carefully pour chocolate mixture into a blender (or use a hand-blender) and blend well, 3-4 minutes total.

(Blending the sauce makes it even creamier and worth the effort.)

Serve immediately or store in an airtight container in the fridge.

Enjoy!!