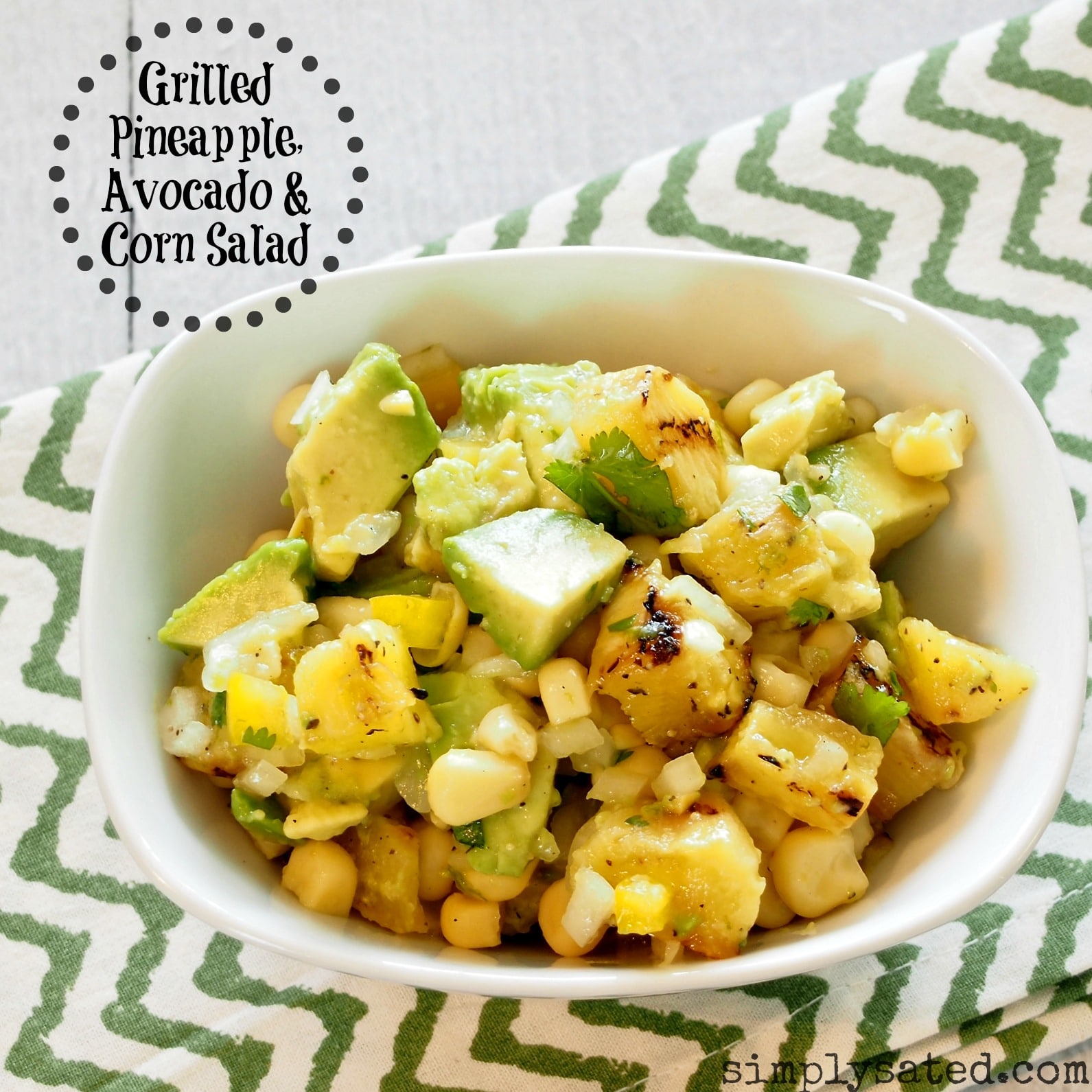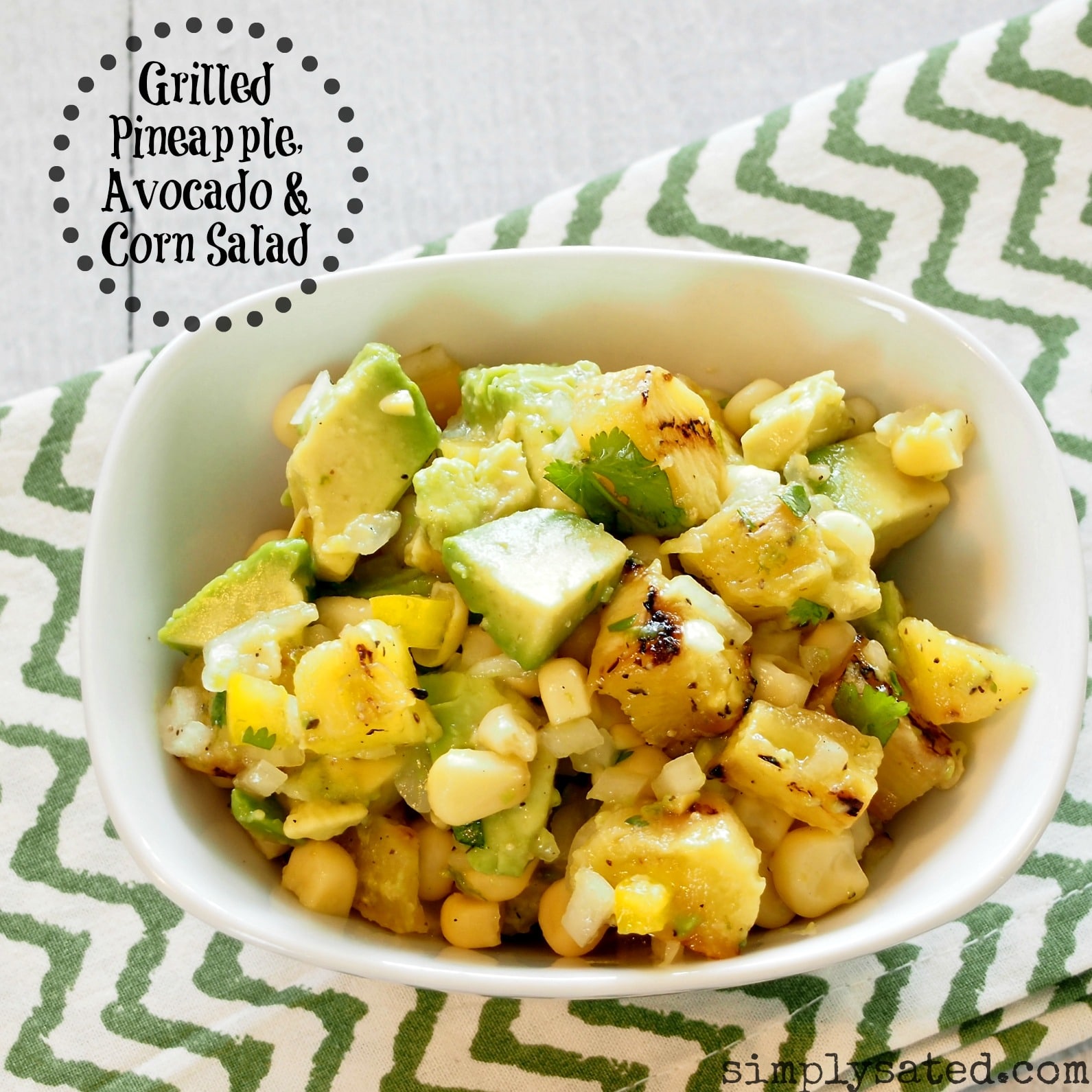 The sun was shining on my plate as I looked at my helping of Grilled Pineapple Avocado & Corn Salad. The salad seemed to glow, looked like gold and brought to mind gold-miners from much-loved Westerns of my childhood. Hope this post provides a little chuckle as you enjoy your very own portion of this delicious salad.
I found gold in them thare food-bloggin' hills. I was diggin' deep in that fer-tile soil where all foodies go for at least some of their cookin' creativity – a place they call the internets. I was lookin' for some inspirein' ways to use leftover Grilled Pineapple with Lime Zest. All of a sudden, I beheld a thang of beauty; sal-sa that looked like pure gold. I didn't trust my eyes at first. I thought it must be fool's gold, but I knew I had to give her a try.
I used shovel, pick and ax and panned out only the best and biggest of them golden nuggets. I chopped, rinsed and swirled until everything was just right then I chomped down on the biggest golden bite I could find. Gosh-dang-it and Hallelujah! I had me some real gold! Real gold I say!!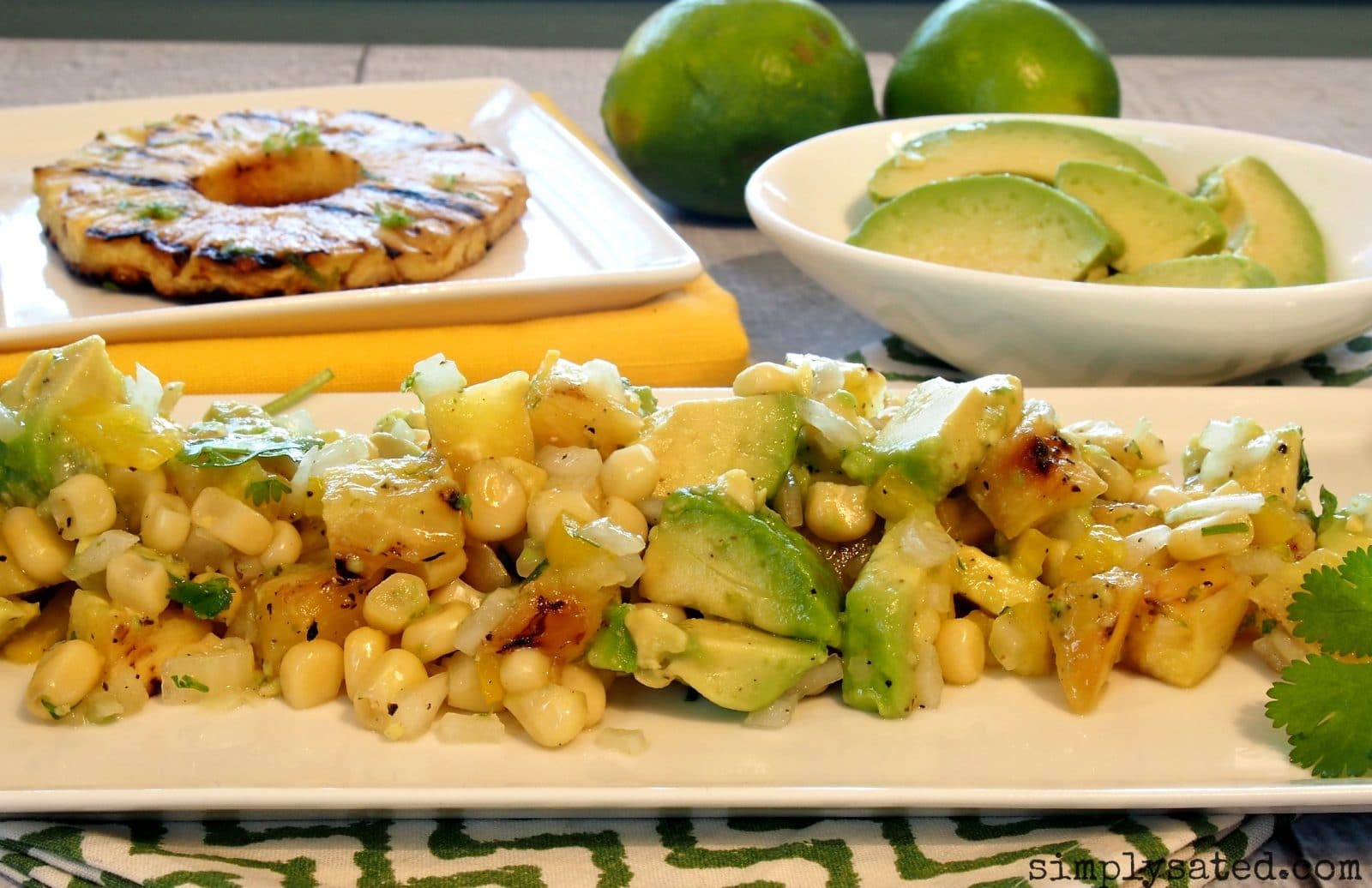 This gold is juicy, sweet & sour, crunchy and burstin' at the seams with flavor. I won't call it sal-sa. I call it salad, so I can spoon a big helpin' on my plate, shovel it in my mouth then go in for second-helpins'.
I have a serious hankerin' for more of this gold. I'll admit I'm kind of skeered. I'm afeared I might meet my maker just like so many forty-niners have before me, face down in a pan of gold. But my, oh my, what a way to go!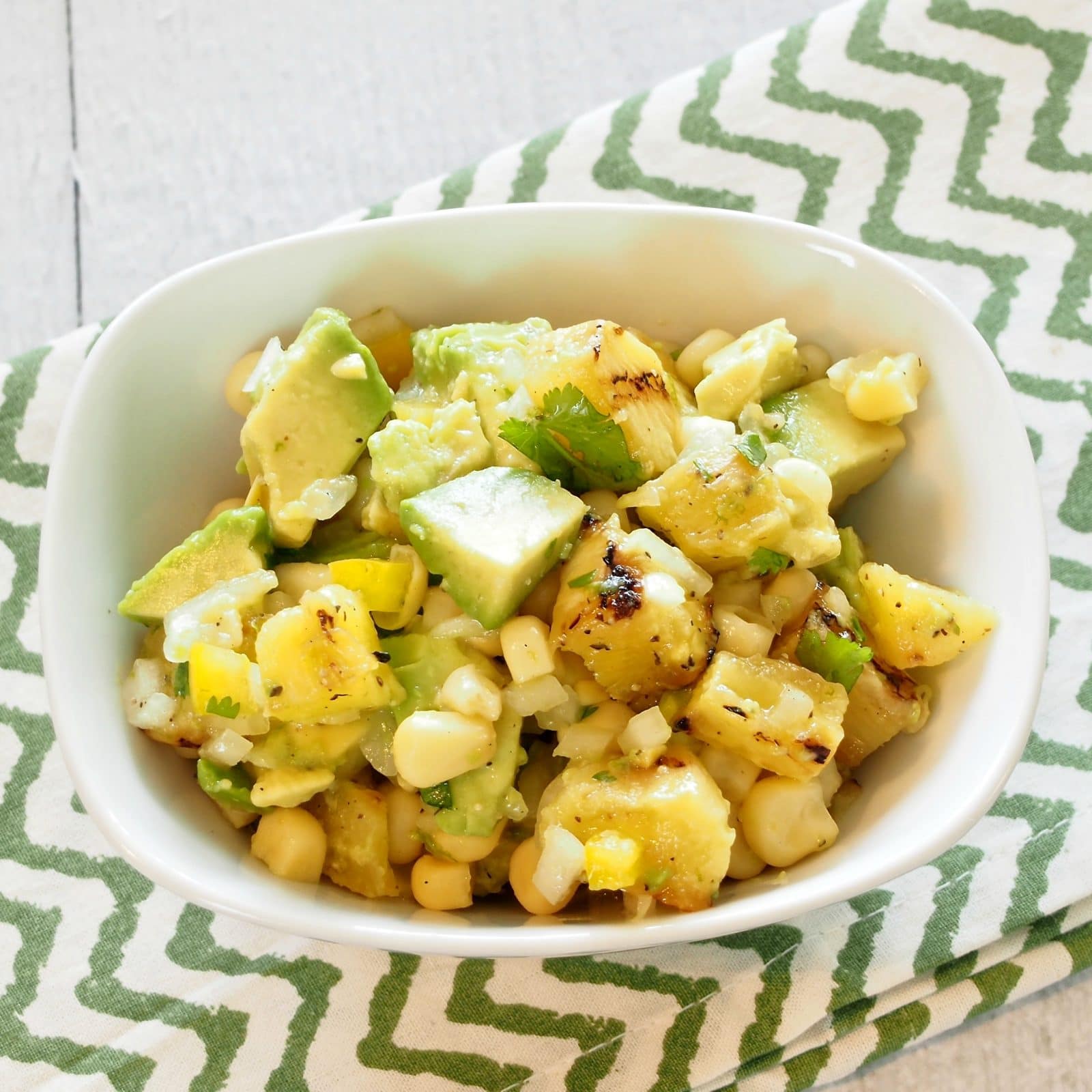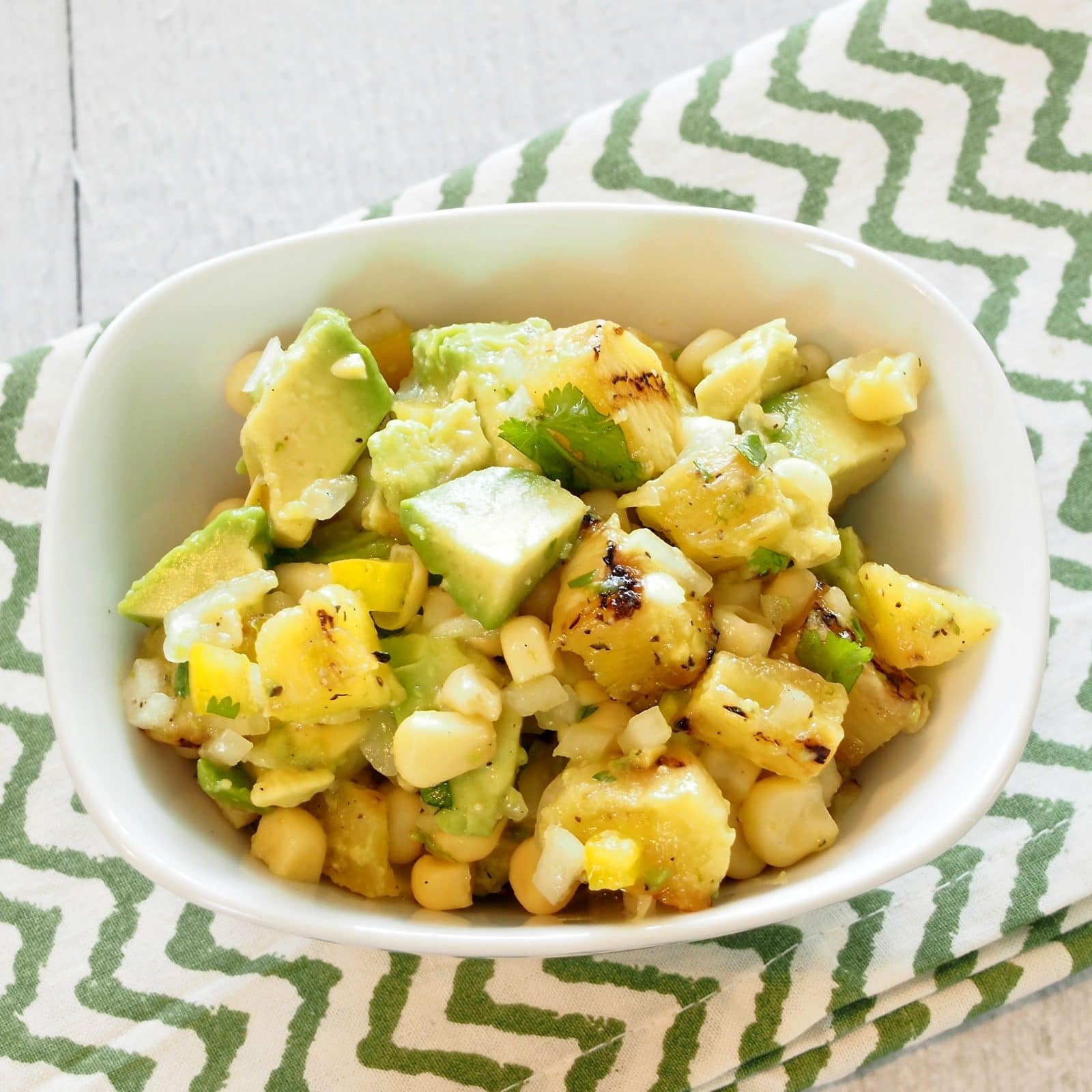 Enjoy!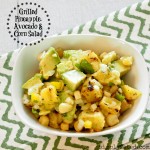 Grilled Pineapple, Avocado & Corn Salad
Grilled Pineapple, Avocado & Corn Salad is the perfect blend of flavors. It works well as a salad, salsa or side. Inspiration: Melissa d'Arabian Pineapple & Avocado Salsa
Ingredients
1

lime – zest and juice

1

t

honey

¼

teaspoon

kosher salt

½

t

freshly ground black pepper

1

avocado – pit removed and flesh diced **see note below

¼

cup

sweet yellow or Vidalia onion – diced

¼

cup

sweet yellow or orange pepper - diced

2

slices

Grilled Pineapple – then cut into tidbits

1-2

T

fresh cilantro – chopped

½

can Green Giant Steam Crisp Super Sweet White Corn - drained

Optional:

½

medium jalapeno – seeds and vein removed – diced

½

c

cucumber – diced

This salad is versatile. There are so many options so have fun choosing ingredients.
Instructions
Place all ingredients except the avocado in a medium bowl.

Gently mix until well combined.

When ready to serve, add the avocado then mix very gently and serve immediately.

Enjoy!
Recipe Notes
Grilled Pineapple, Avocado & Corn Salad makes a terrific salsa served with chips/crackers. If serving as a salsa, cut the fruit and vegetables into smaller pieces.