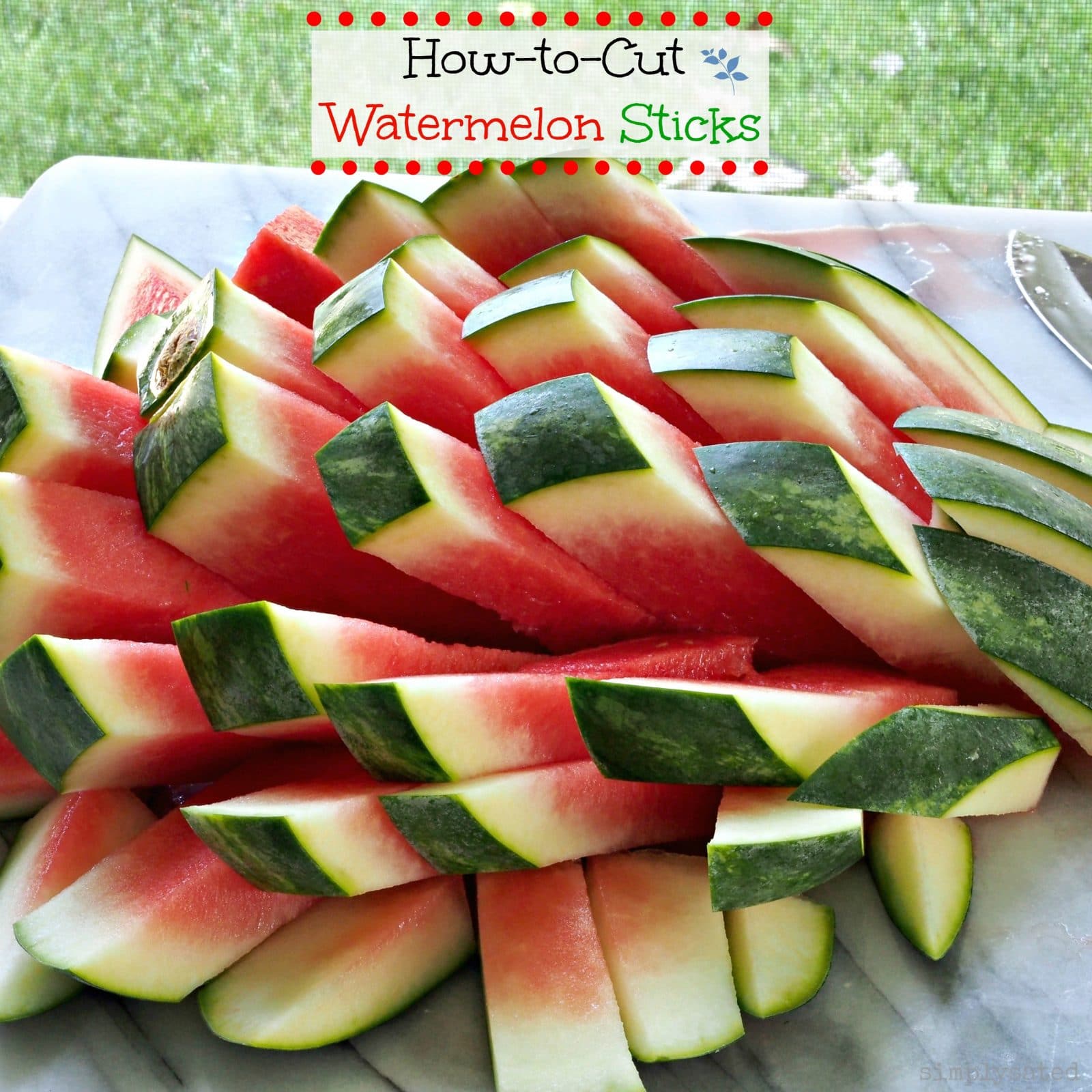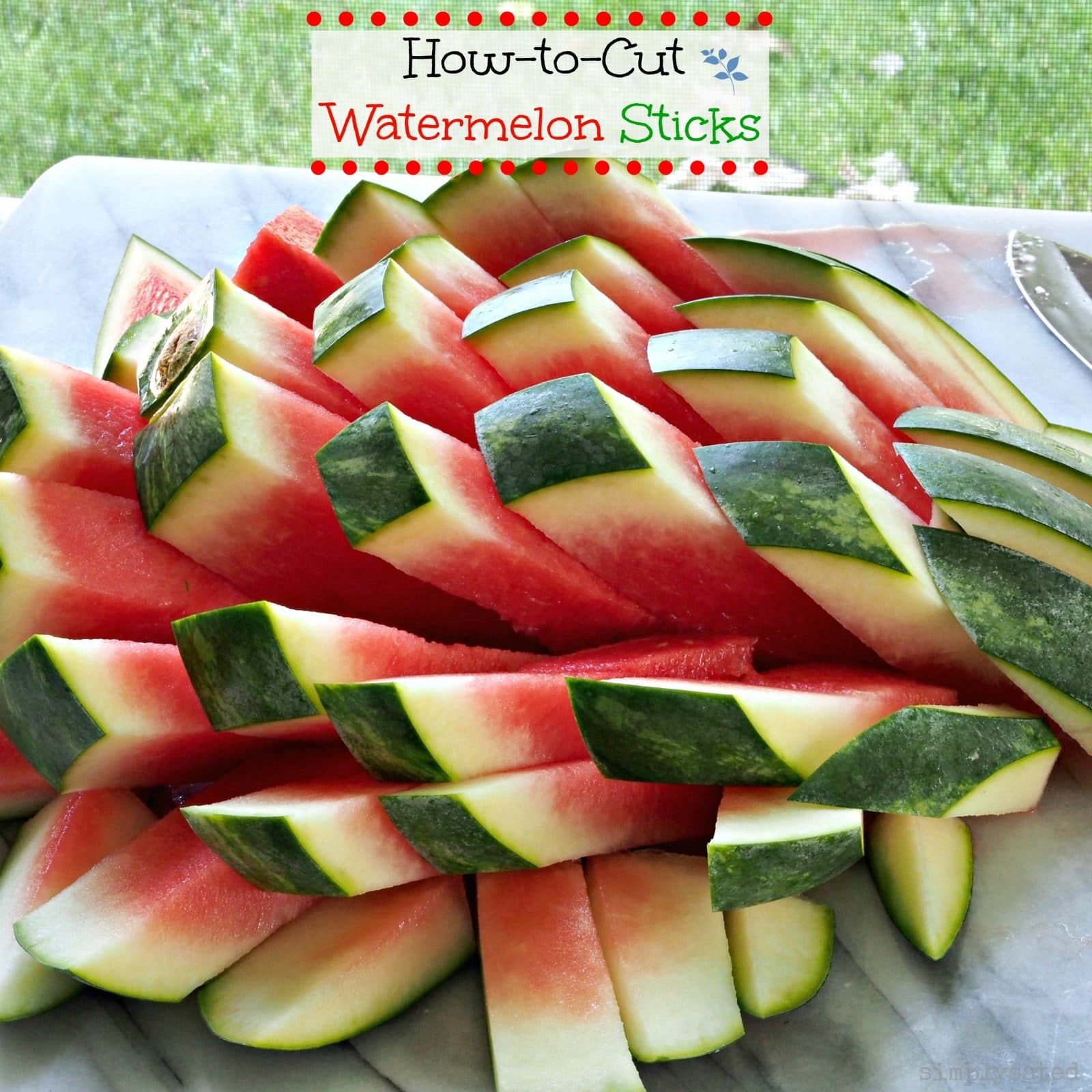 How-to-Cut Watermelon Sticks. I bet you didn't know Leonardo da Vinci ever wrote about cutting watermelon into sticks, but I assure you, he did. What else could he have been thinking when he wrote "Simplicity is the ultimate sophistication." ?

After following this four-step process, you will have a dish that can be served for any meal and any type of event. Watermelon sticks are perfect served in a bucket as a dessert at a backyard barbecue or as a sophisticated appetizer served on a silver platter at an elegant black-tie dinner party.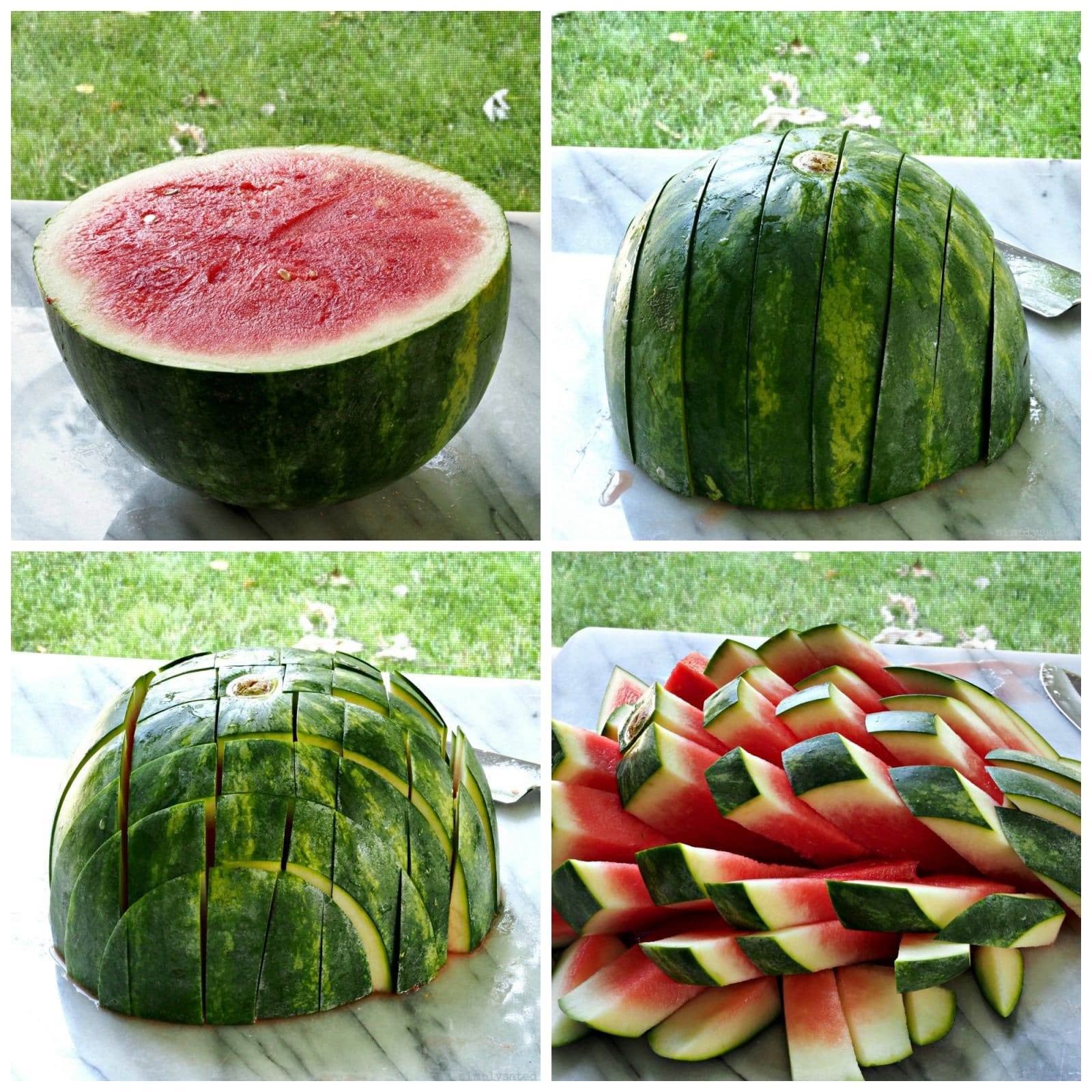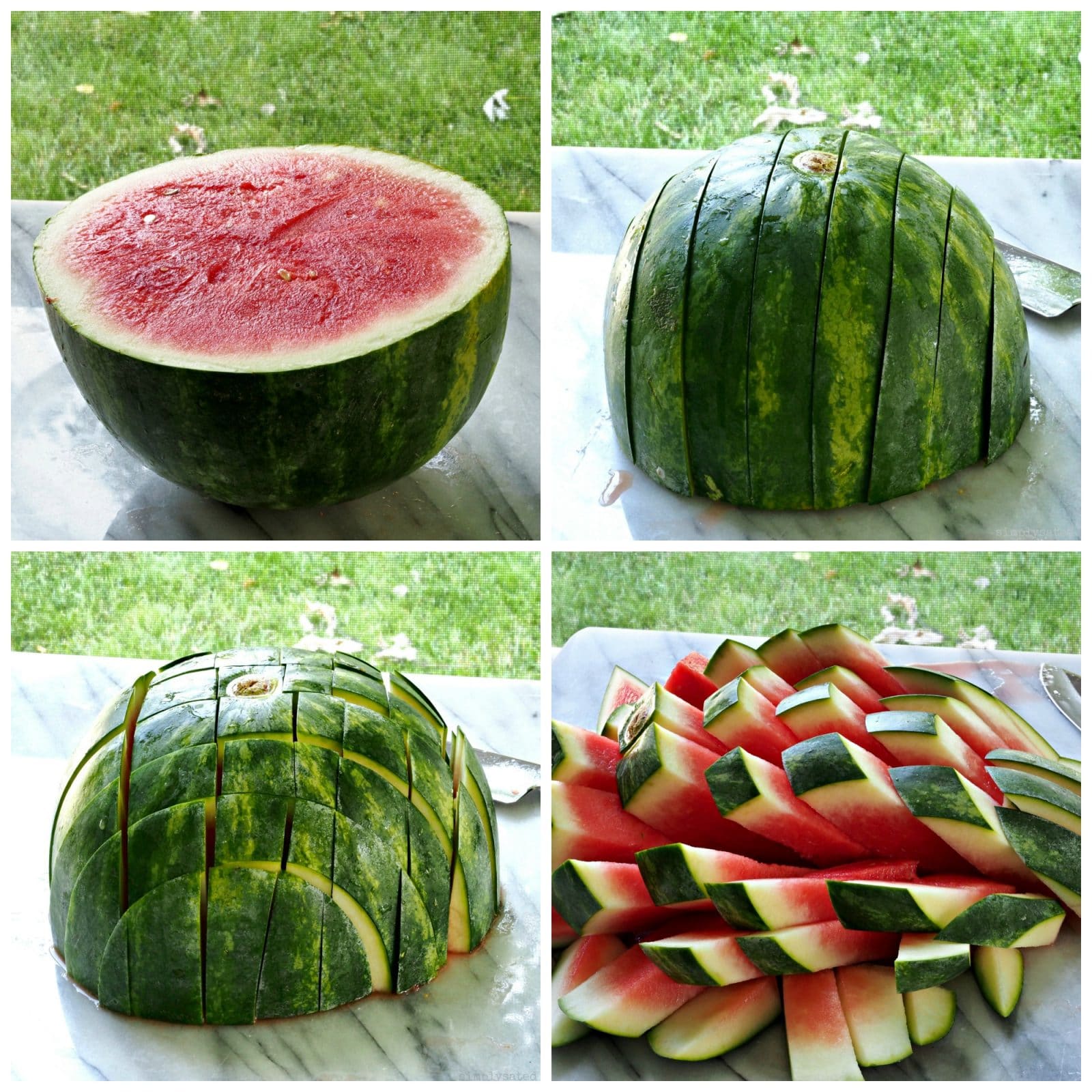 I first saw this idea on Pinterest and instantly thought, "Why didn't I think of that years ago?". I don't know where the idea originated, but if I did, I would give credit where credit is due. I seriously doubt it was Leonardo da Vinci, but – could it have been? I like to think so.
After reading da Vinci's quote, I now look at myself through new eyes. I am a simple gal. I love simple foods, simple hair & makeup, simple plans, simple almost everything. I love simple! So, I suppose according to Leonardo da Vinci, I am actually the epitome of ultimate sophistication. I can't wait to tell my family.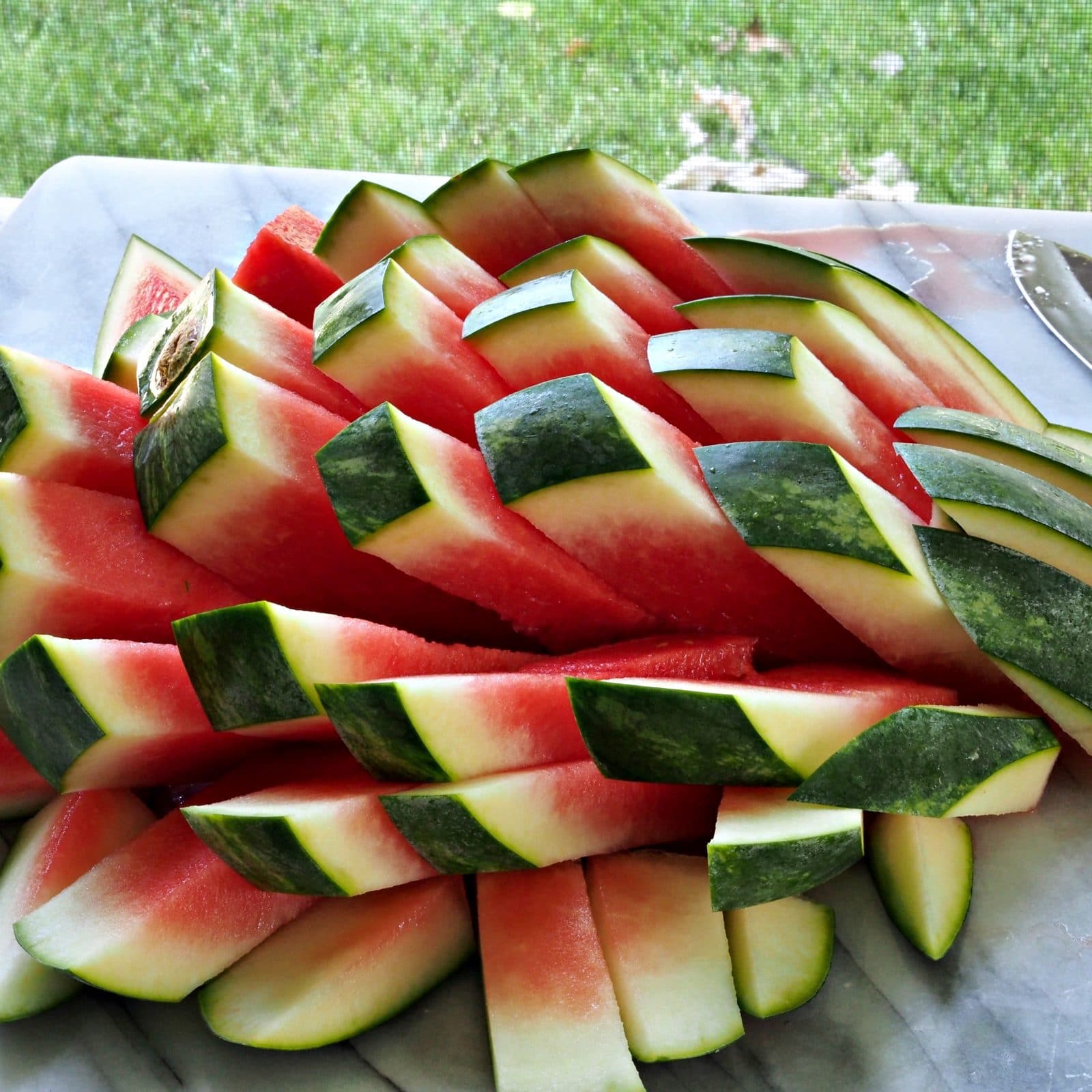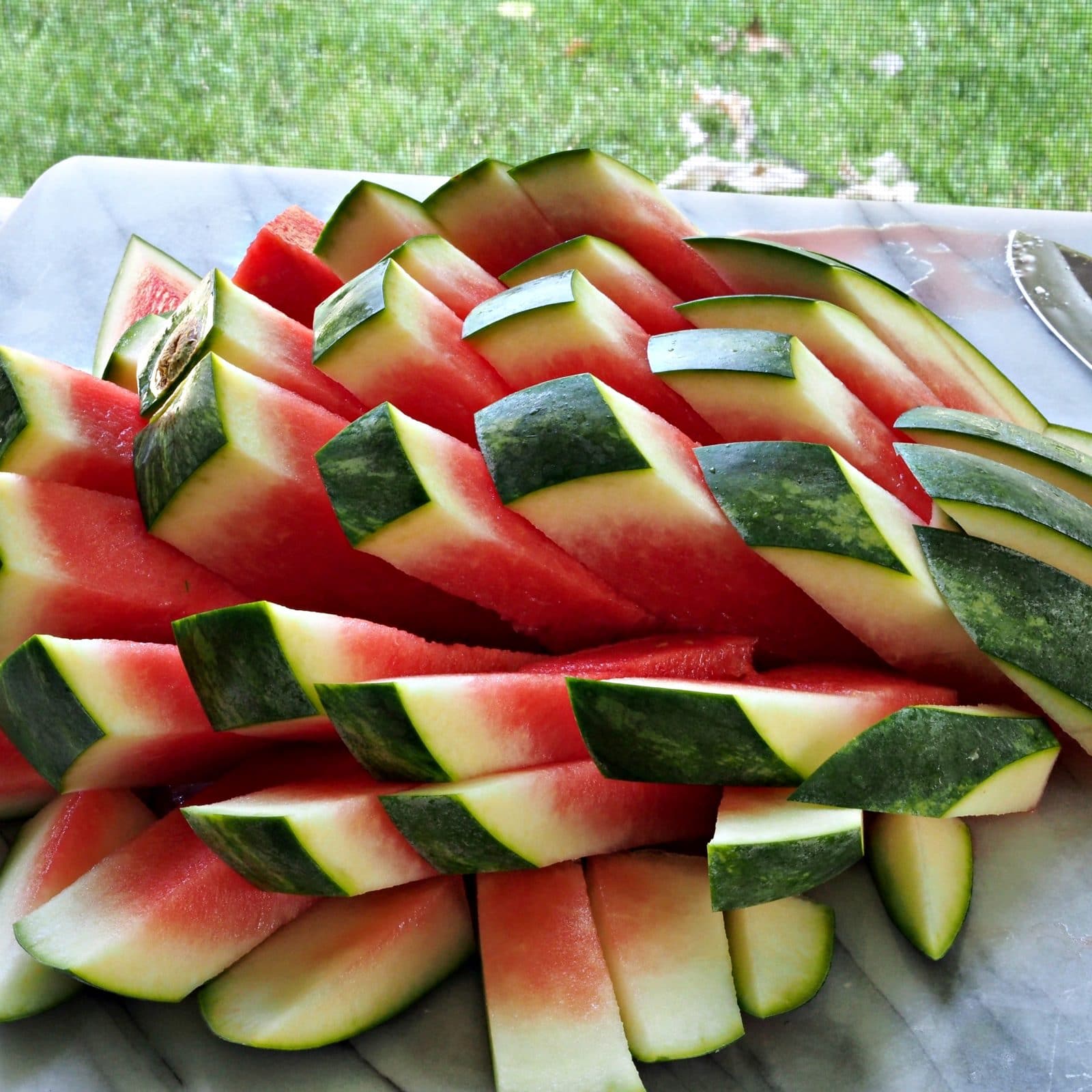 This is an easy way to cut watermelon when making Watermelon with Mascarpone.
Enjoy!
How-to-Cut Watermelon Sticks
Cutting watermelon into sticks is one of the most elegant and easiest ways to serve watermelon.
Instructions
Cut the watermelon in half horizontally.

Place one half on a cutting board, flesh down.

Cut slices downward 1-2" wide depending how large you want the sticks.

Rotate the cutting board and cut slices downward and perpendicular to the other slices.

Repeat with the other watermelon half (or save that portion for another meal)

Serve on the cutting board, in a jar, or on a sliver platter - possibilities are endless.

Enjoy!
Recipe Notes
In order to cut a watermelon more easily and safely it is important to use a large, sharp knife.