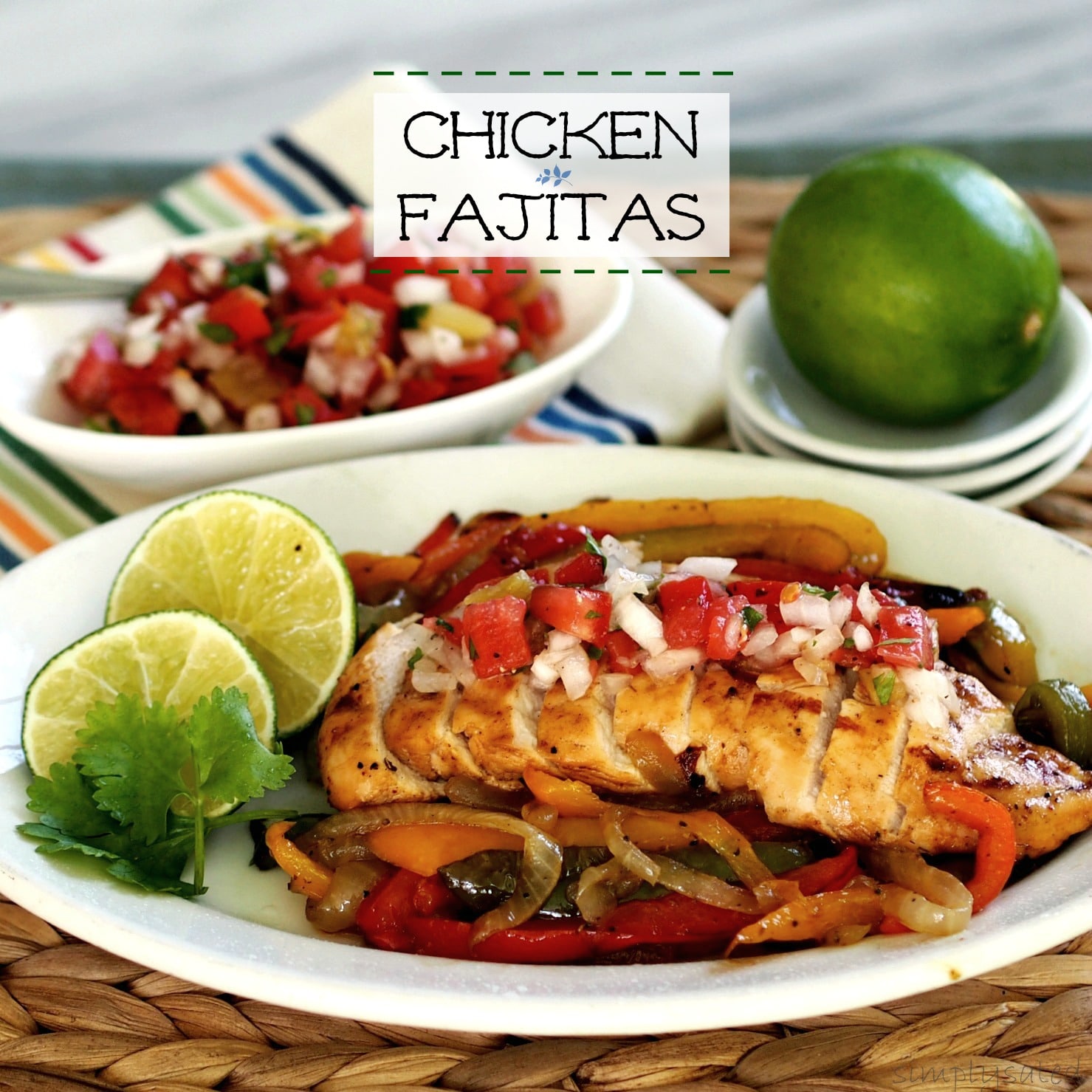 Chicken Fajitas
All-righty Mother Nature, I can take a hint, but please don't push me away from my beloved grilled food quite yet.
Did you hear the weather report? Some call it an Arctic Blast; some a Polar Vortex, but whatever its name – it's headed our way from the north and will plunge the country into freezing temperatures the next two weeks.  There is just one thing to do – dig out my husband's parka so he can keep our grill hot and our food smoky.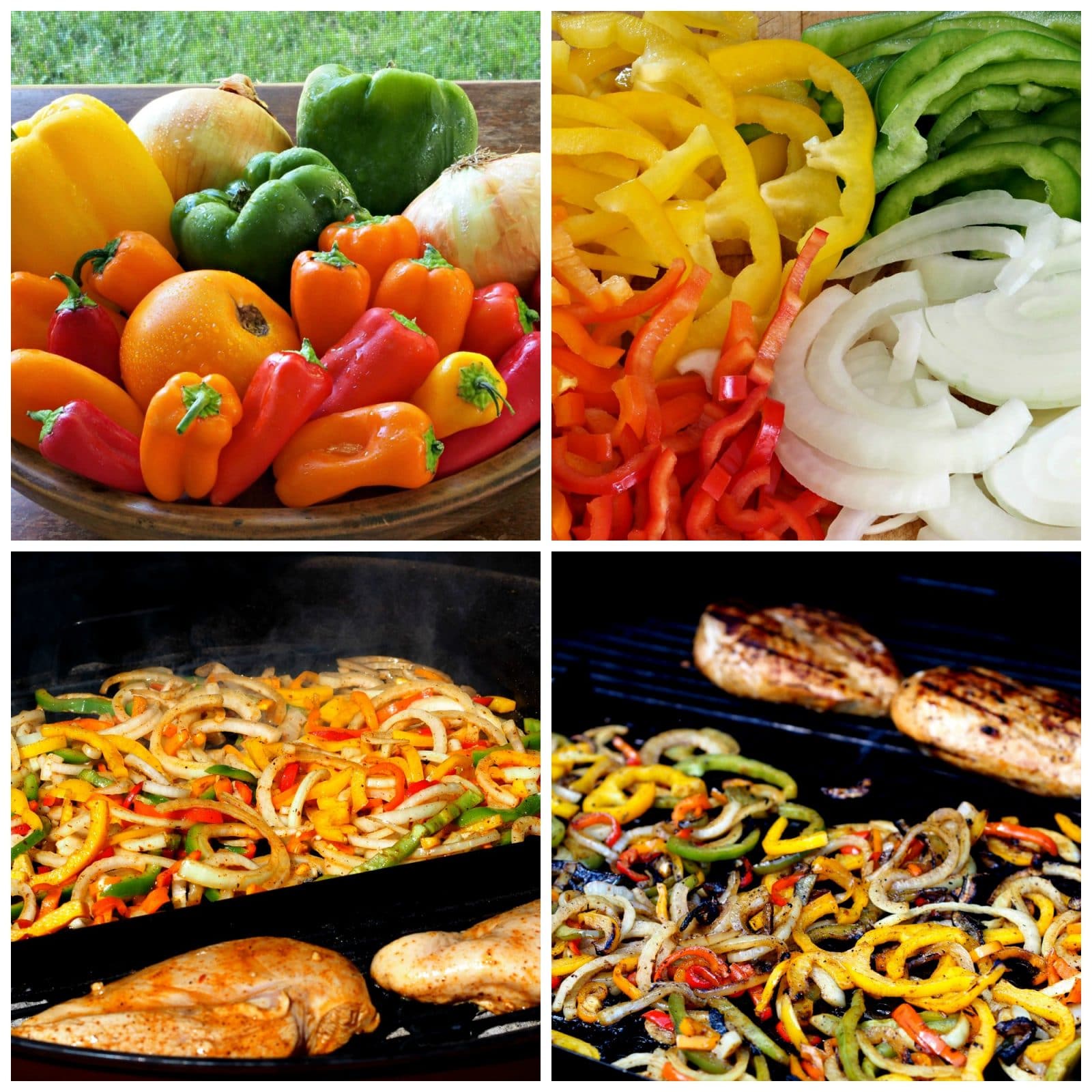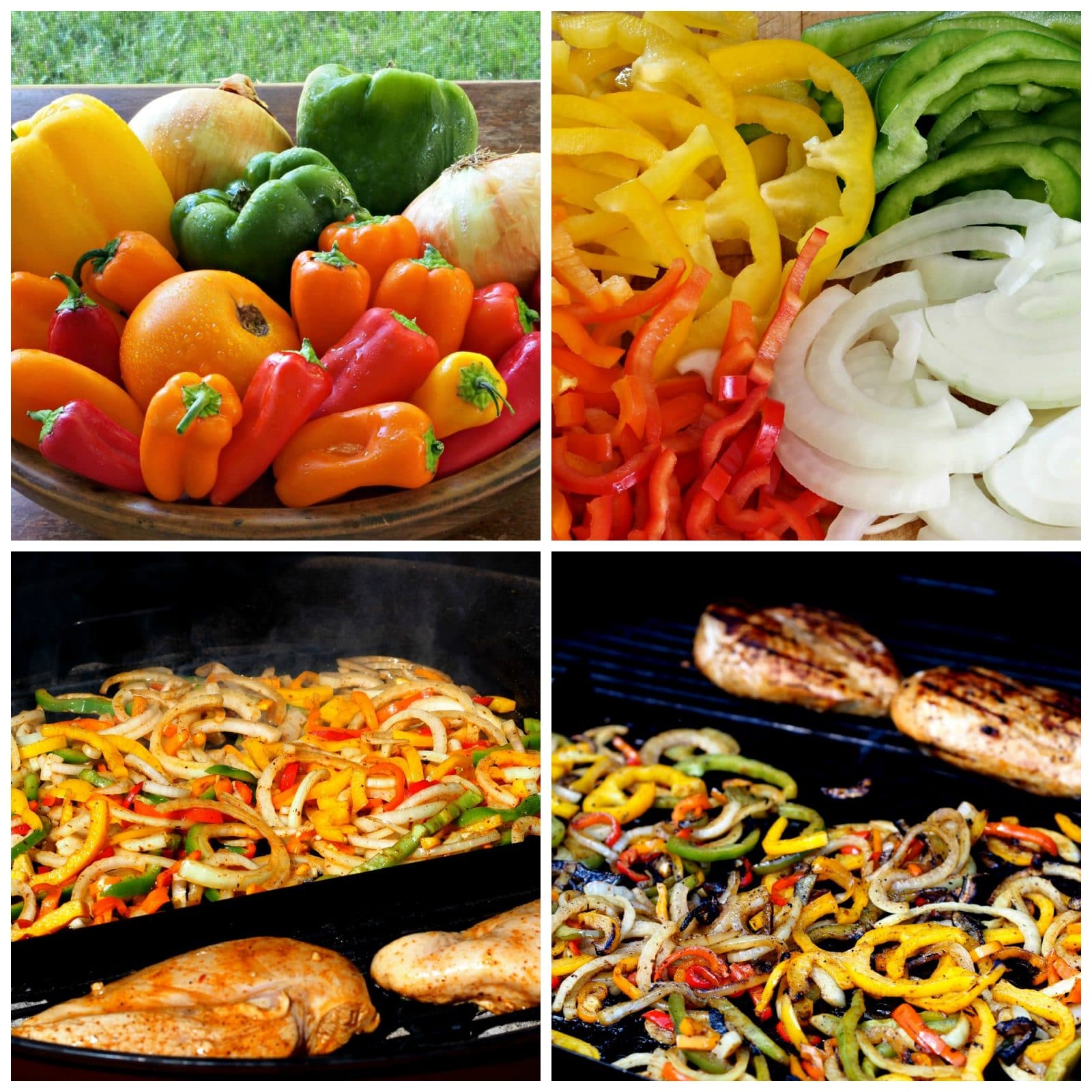 My husband is the grill commander, not I, and I am more than happy to give him free reign over the Weber. He loves to grill and is a trooper even when the weather looks less than favorable. Heck, I think he would volunteer to cook outdoors even if Dorothy and Toto were swirling above, but I'm not quite sure about the next couple of weeks when the temperatures dip into single digits.
Thank goodness, for my husband, Chicken Fajitas demanded to be made a few nights ago instead of the cold days ahead.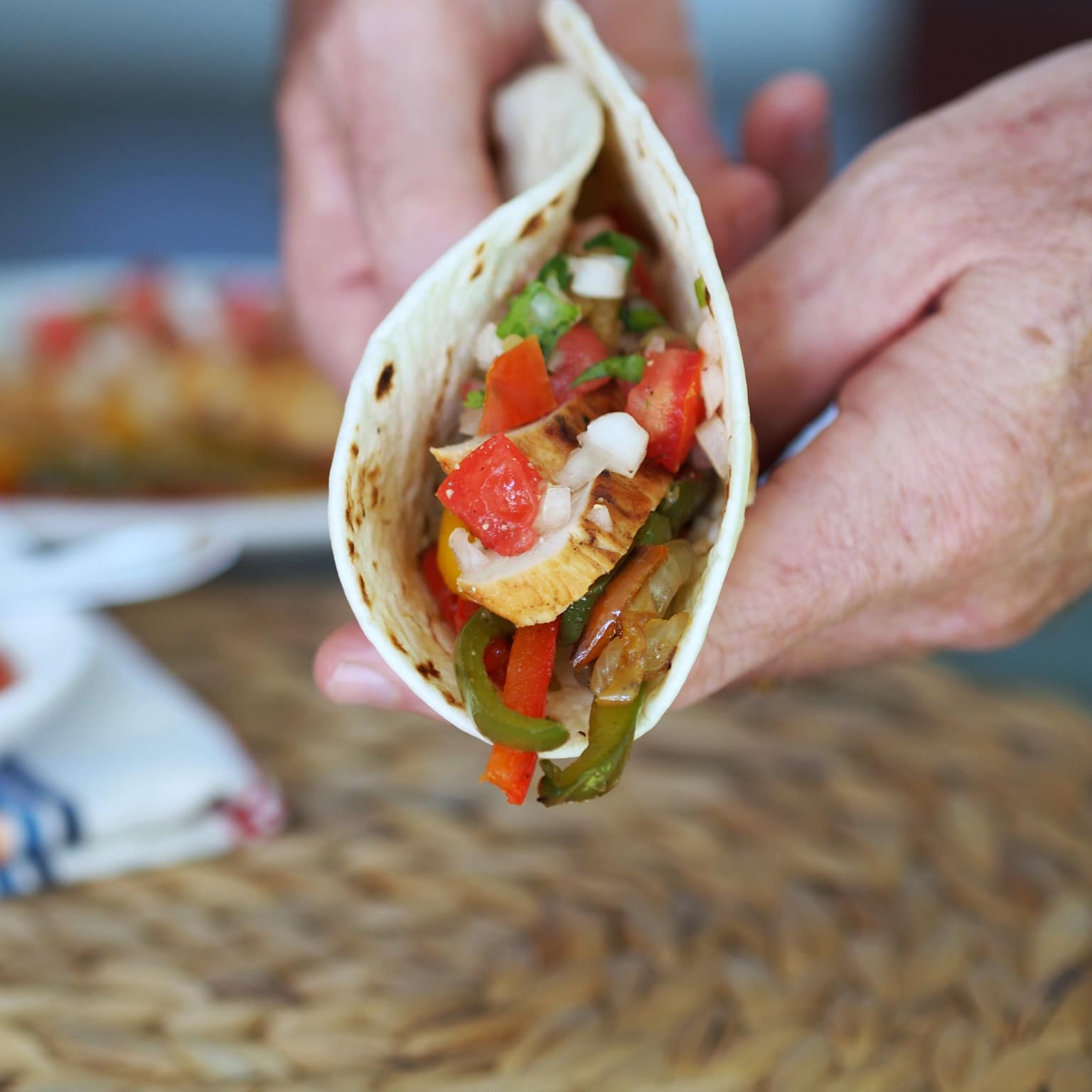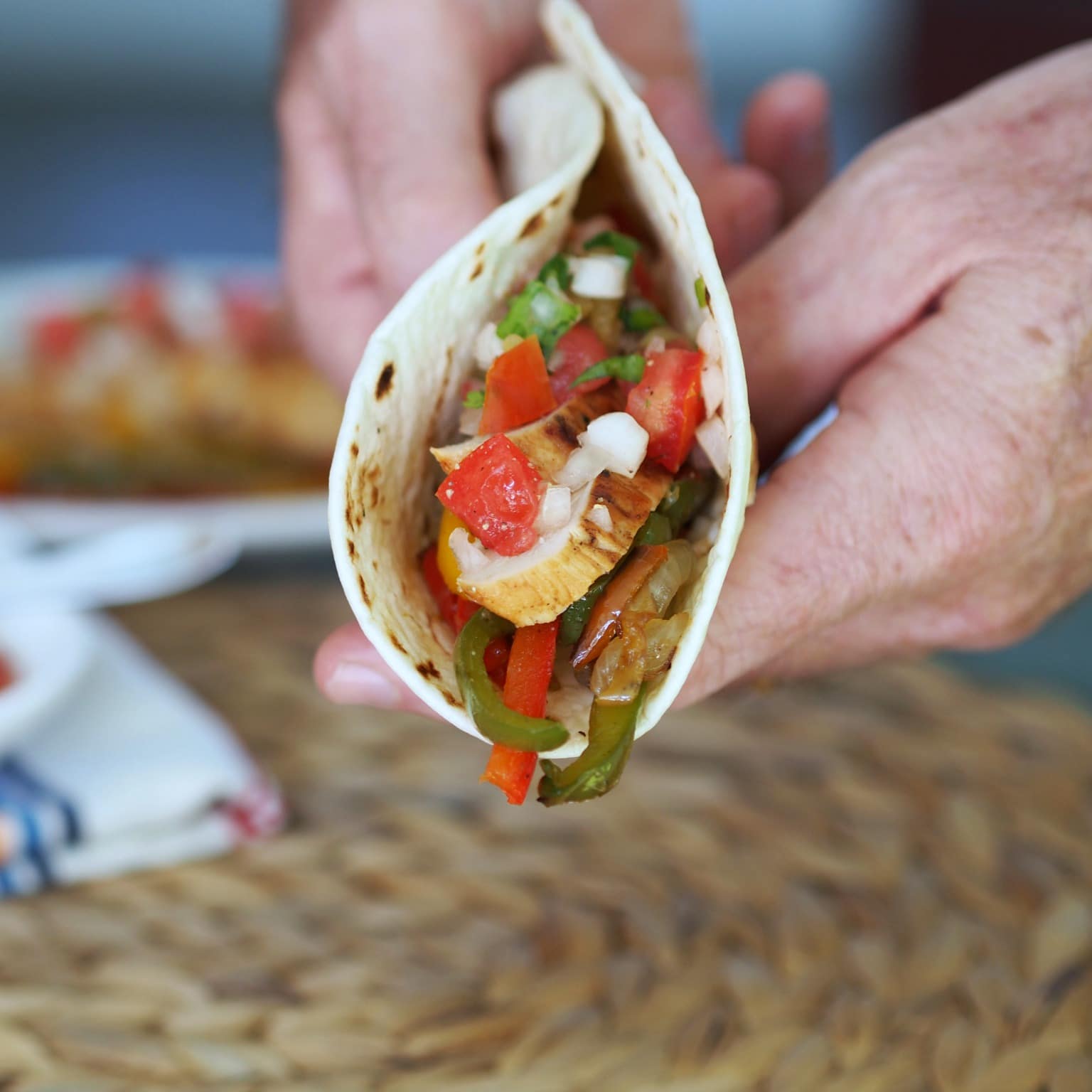 This Chicken Fajitas recipe is a must-have recipe. There are a few steps but the result is finger-lickin' fantastic. The basic recipe will make anyone demand seconds, but if you serve Pico de Gallo, Margarita Guacamole and all the other goodies with it then shooting off a few fireworks in the backyard after eating just might be warranted.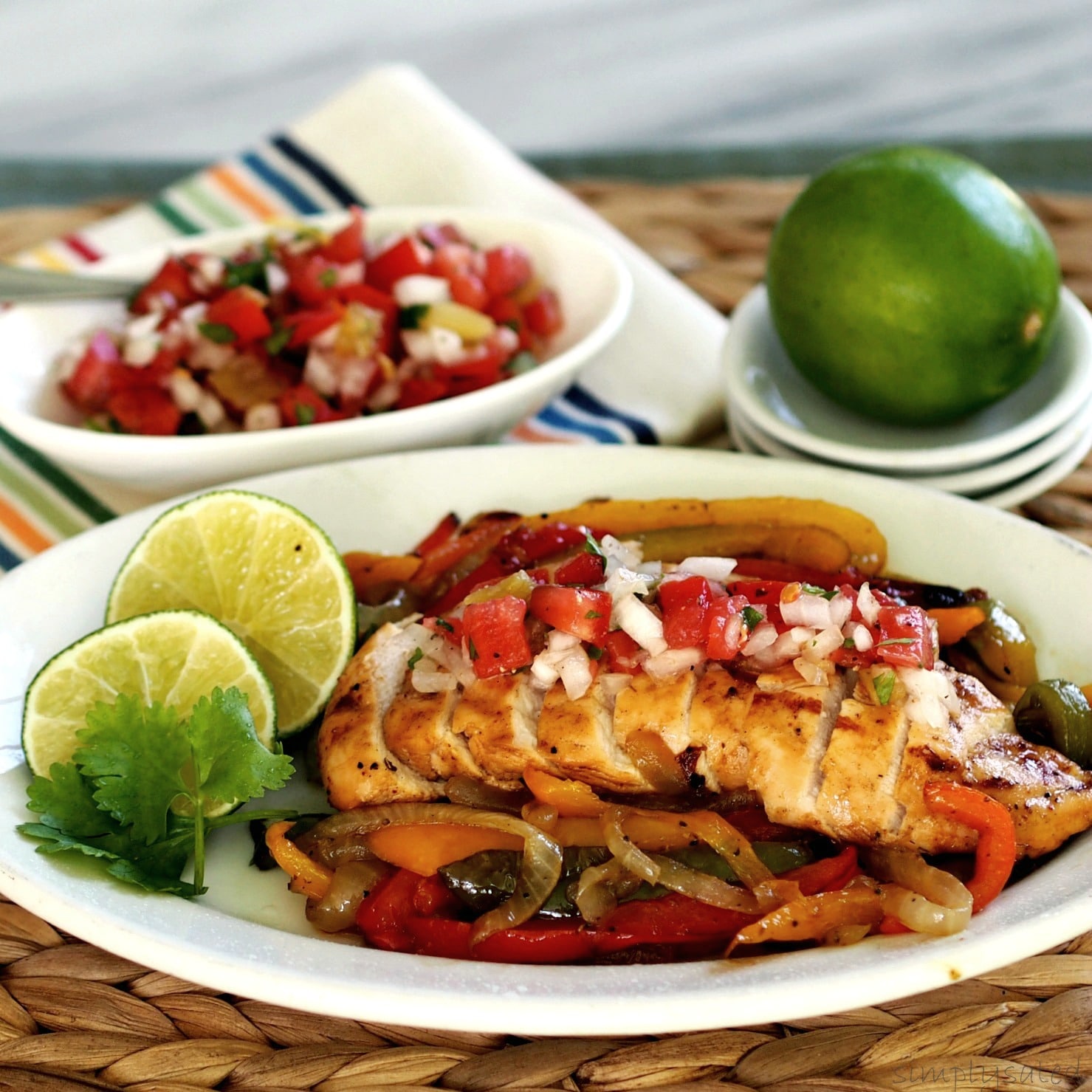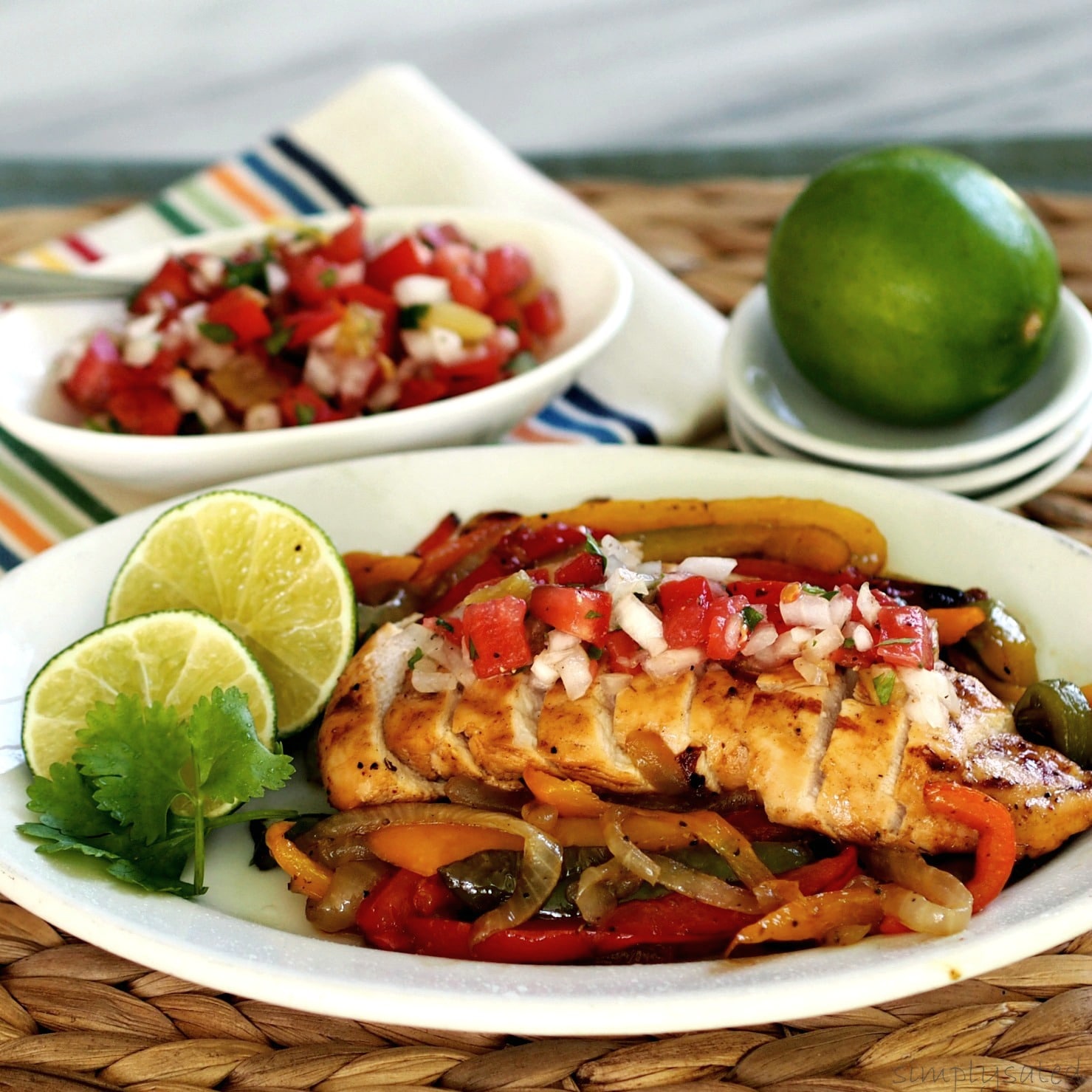 So, fair warning my fellow countrymen and countrywomen, grill while you can and before Mother Nature turns her freezing-cold cheek to us the next few weeks.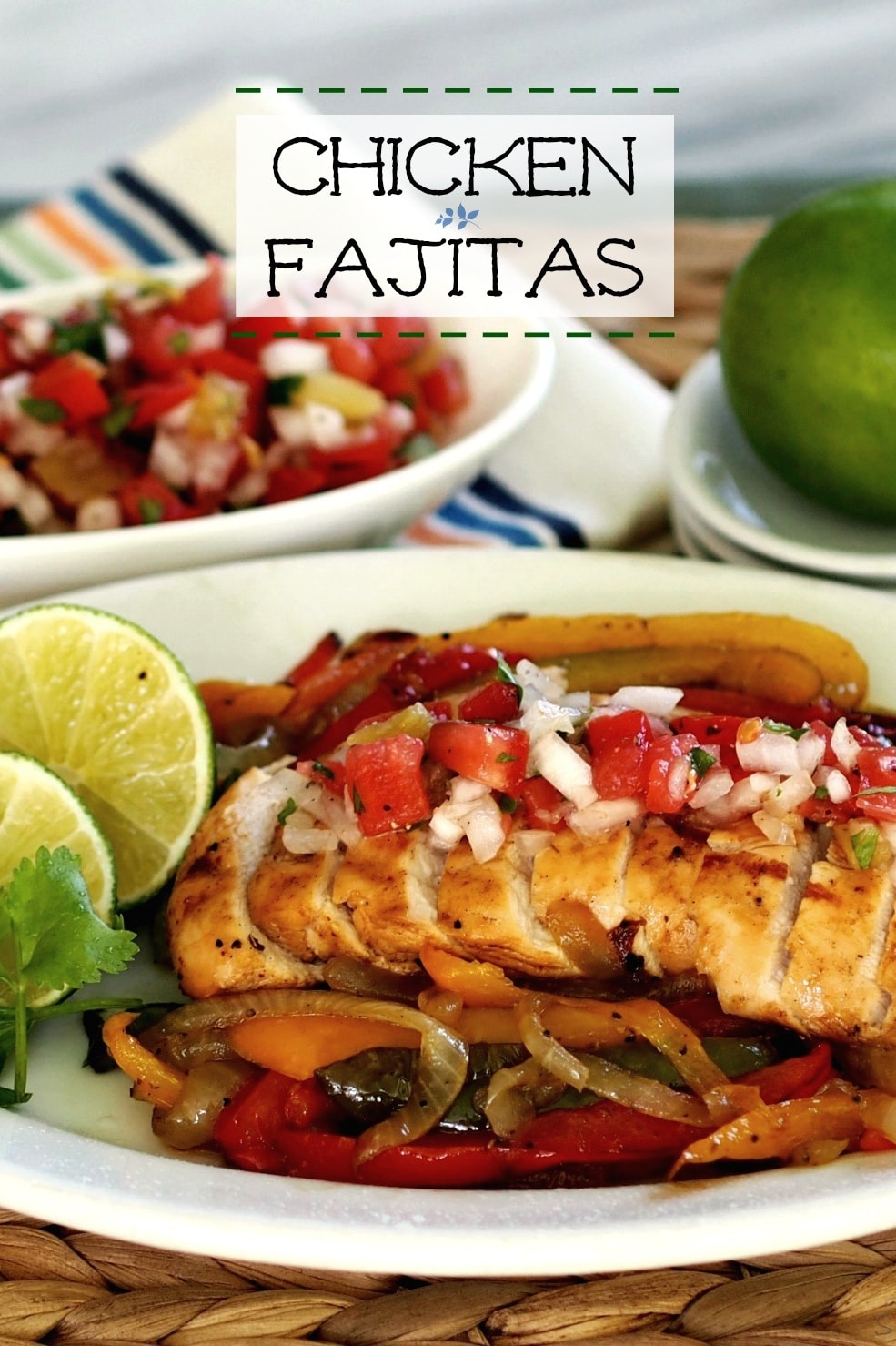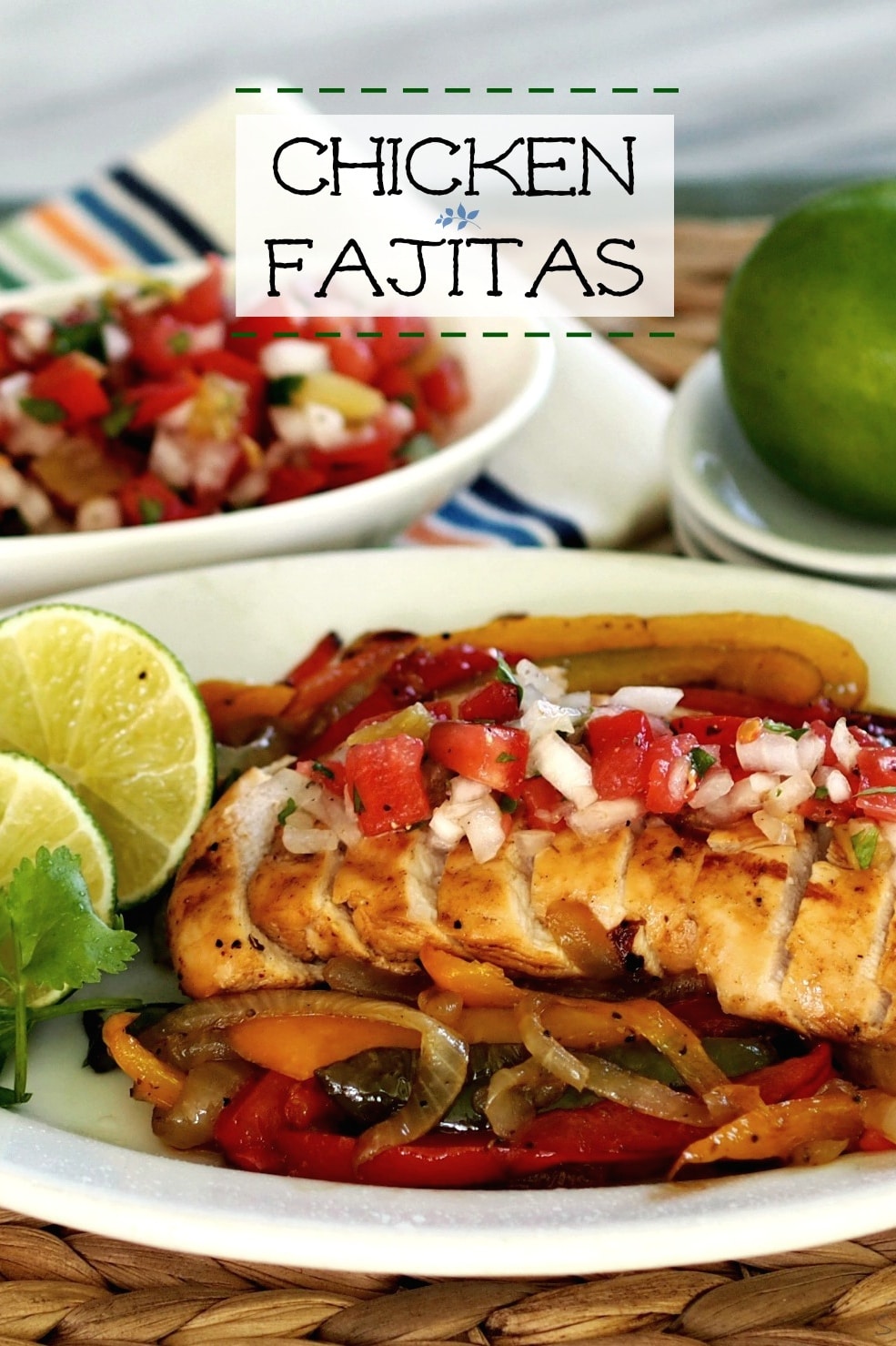 Enjoy!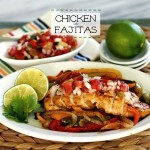 Chicken Fajitas
Chicken Fajitas - fresh vegetables & tender chicken seasoned perfectly then grilled - whether for a party or for one; you can't go wrong with this dish. ------------------- Inspiration: http://www.foodnetwork.com/recipes/ree-drummond/chicken-and-beef-fajitas.html
Total Time
2
hours
25
minutes
Ingredients
For the Chicken & Vegetable Marinade:

4

tablespoons

Canola or Vegetable Oil

2

tablespoons

Worcestershire Sauce

1/3

cup

freshly squeezed lime juice

2 limes

2

cloves

garlic – minced

2

tablespoons

ground Cumin

2

tablespoons

Chili Powder

1

teaspoon

Smoky Paprika

1

teaspoon

dried Cilantro or 2 tablespoons fresh – chopped

½

teaspoon

Red Pepper Flakes

2

teaspoons

brown sugar

1

teaspoon

Kosher Salt

1

teaspoon

ground black pepper

1

jalapeno Pepper – seeds and rib removed – diced –

optional

Other Ingredients:

4

chicken breasts – skinless and boneless

4

Bell Peppers in different colors - Red

Orange, Yellow, Green – sliced thin

2

Sweet Yellow Onions – halved and sliced thin

2

tablespoons

Canola Oil

2

tablespoons

butter

Flour Tortillas – small are best – warmed slightly

--------------------------------------------------------------

Possible Toppings:

Pico de Gallo - http://www.simplysated.com/popcorn-shrimp-tacos-coleslaw-pico-de-gallo/

Sour Cream

Avocados

Margarita Guacamole: http://www.thecookierookie.com/margarita-guacamole/

Shredded Cheese

Beans

Fresh Cilantro – chopped

Salsa

Lime Wedges

Black Beans – drained
Instructions
For the Marinade:

Combine all marinade ingredients in a medium bowl and mix well.

In a different medium bowl; pour half of the marinade.

------------------------------

For the Chicken:

Place chicken breasts in one bowl and turn until chicken is coated with marinade.

Place sliced vegetables in the other bowl and turn until vegetables are coated with marinade.

Cover both bowls and keep in the fridge at least 1-2 hours.

------------------------------

For Grilling the Chicken and Vegetables:

Prepare the grill for high heat.

Spray a grill basket or tray with cooking spray. Remove the marinated vegetables from the fridge and place them on the prepared grill pan. Set aside until after the chicken has cooked.

Once the coals are hot, place the marinated chicken on the grill and cook on both sides until cooked through (internal temperature of 165F), approximately 4 minutes per side. Remove the chicken from the grill, cover with foil and let it rest while vegetables are cooking.

Place the pan with the vegetables on the grill and cook until tender but still has a little crunch – about 10 minutes. Toss occasionally.

-------------------------------

For the Tortillas:

Wrap the tortillas in a damp paper towel then warm in the microwave on HIGH for a few seconds. OR…

Wrap in foil and warm on the grill for a few minutes. Be sure to turn after one minute.

-------------------------------

To Serve:

Place the vegetables on a platter then place the chicken breasts on top.

Serve will the other toppings and tortillas.

Enjoy!