Cherry Coke Popsicles are just so darned cute I can barely stand it. Not only that, they taste great. I have been dragging my feet with this homemade Popsicle craze, but now that I have made these, my first effort, I'm sure I will be testing more flavors. Making them is just so much fun!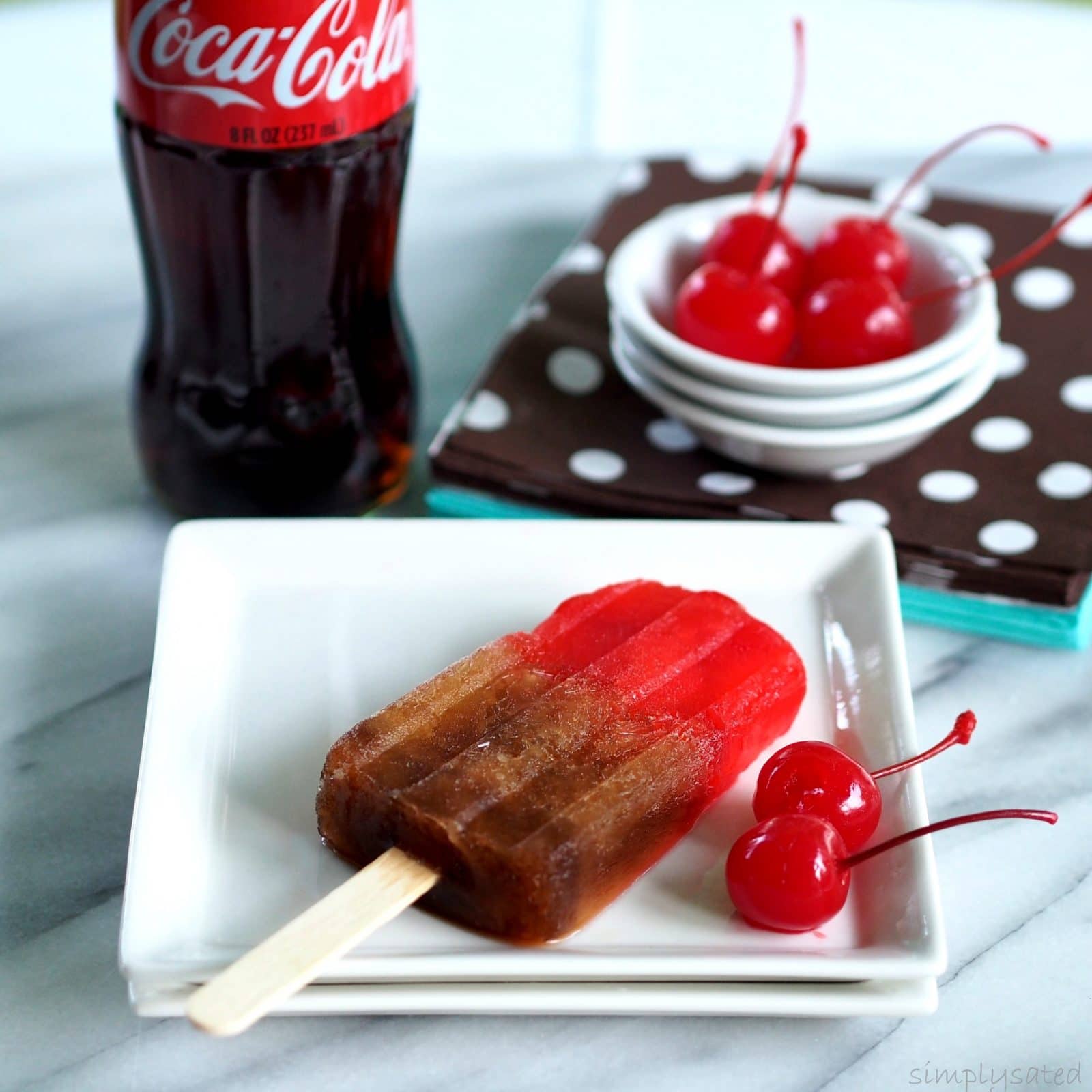 One of my favorite drinks as a young teenager was Cherry Coke. I don't mean the kind you buy already mixed, but the kind ordered at a soda shop – the kind where cherry flavoring is added to cola and garnished with a maraschino cherry. YUM!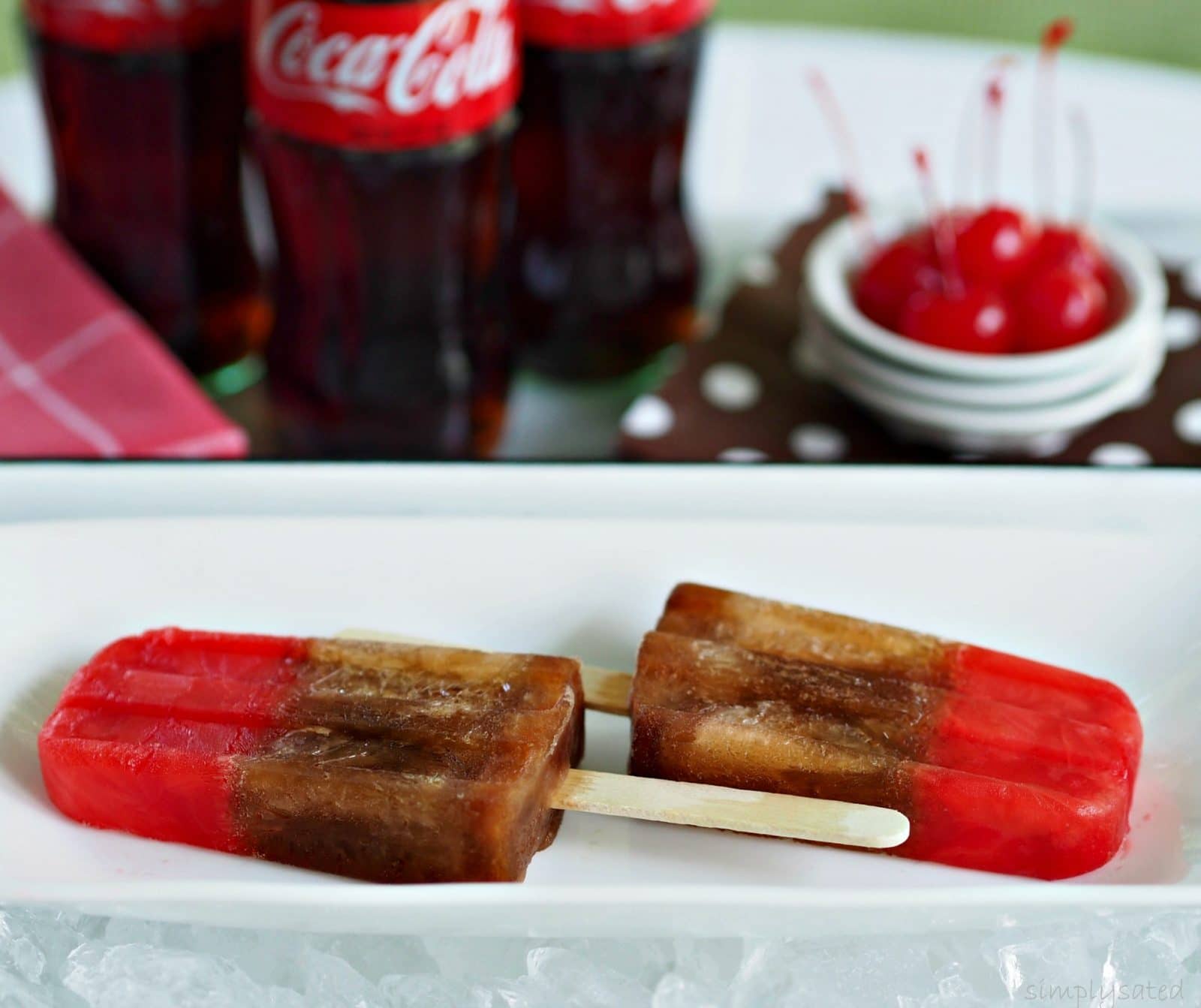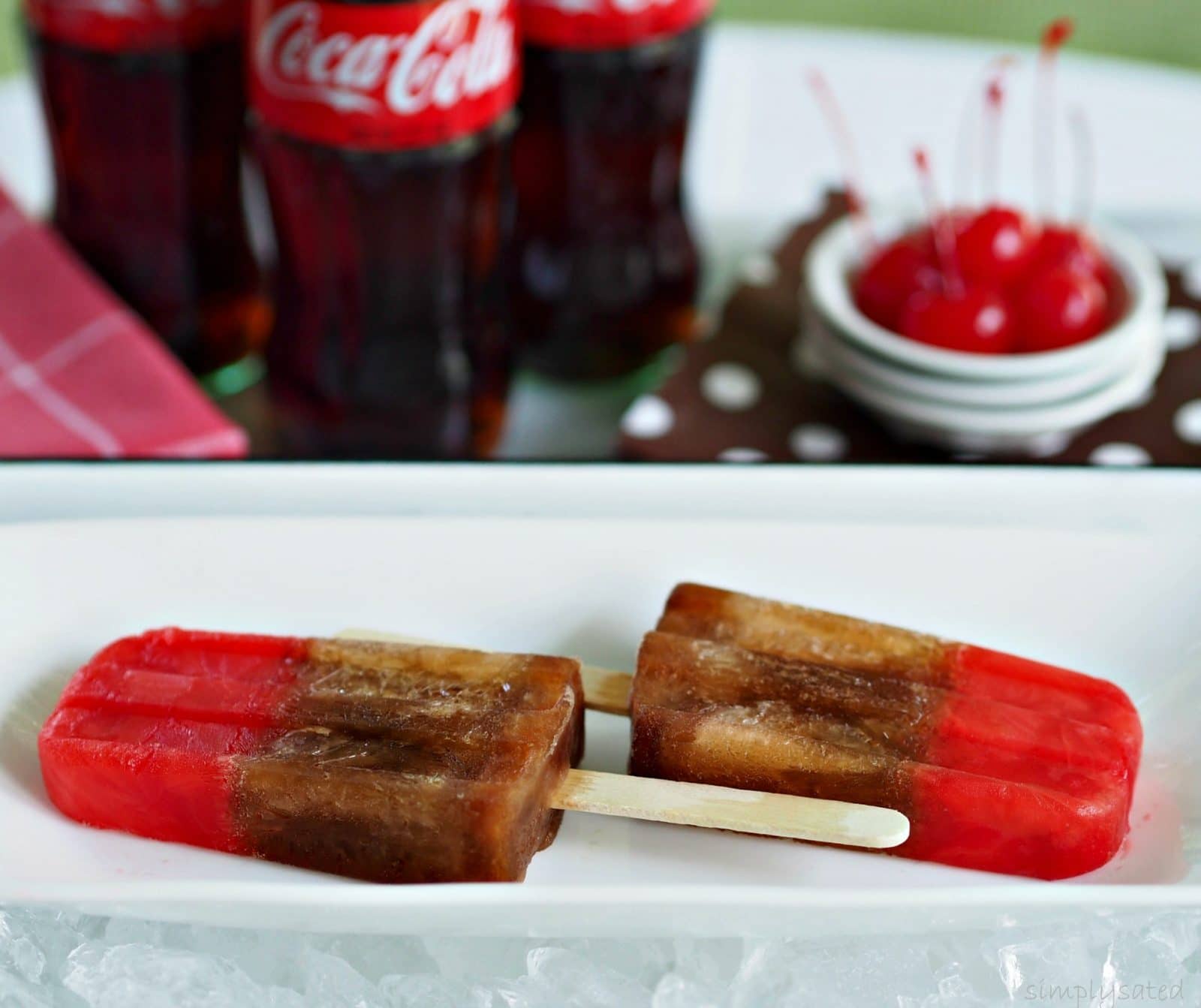 That is exactly what these Cherry Coke Popsicles taste like.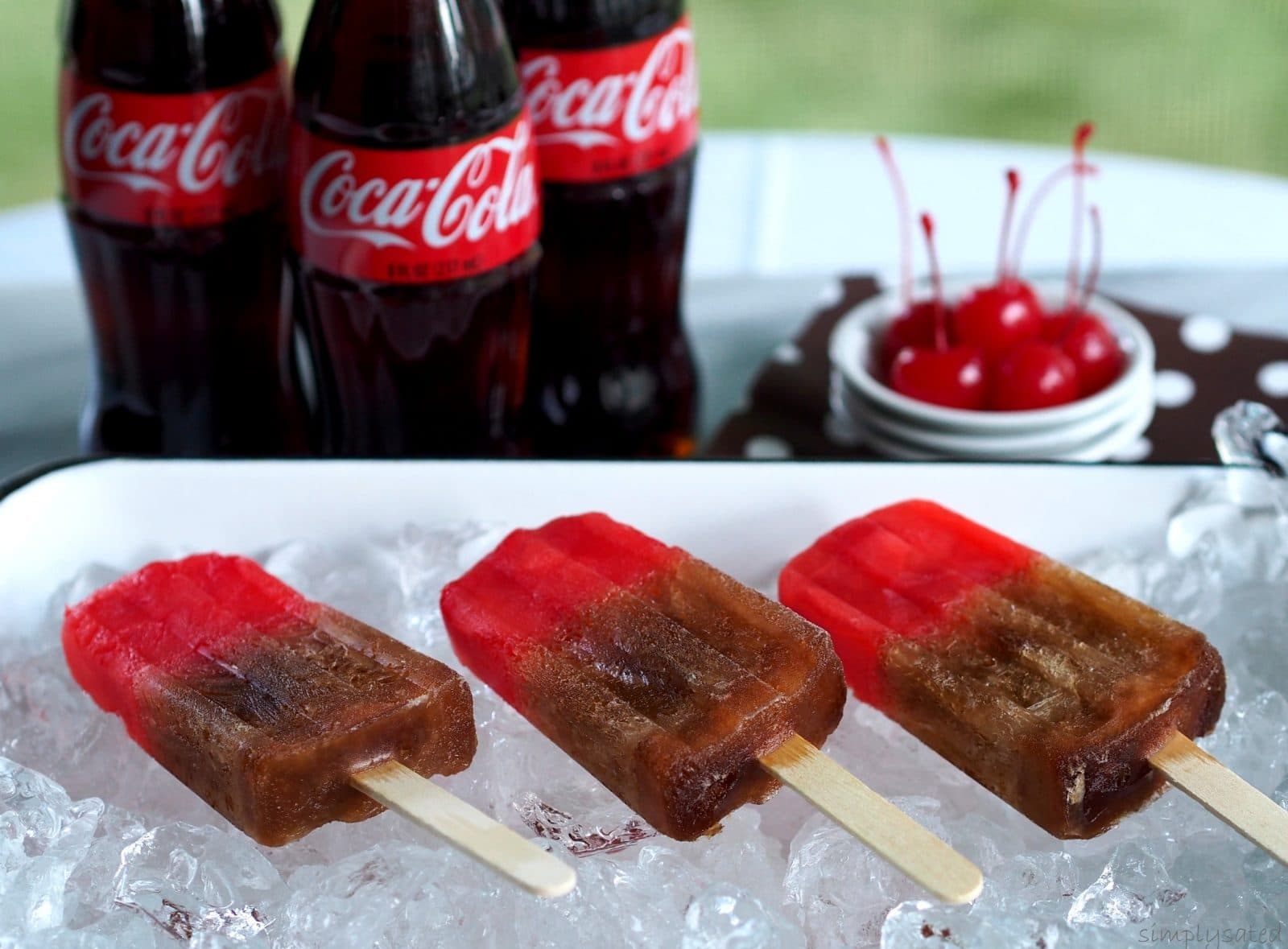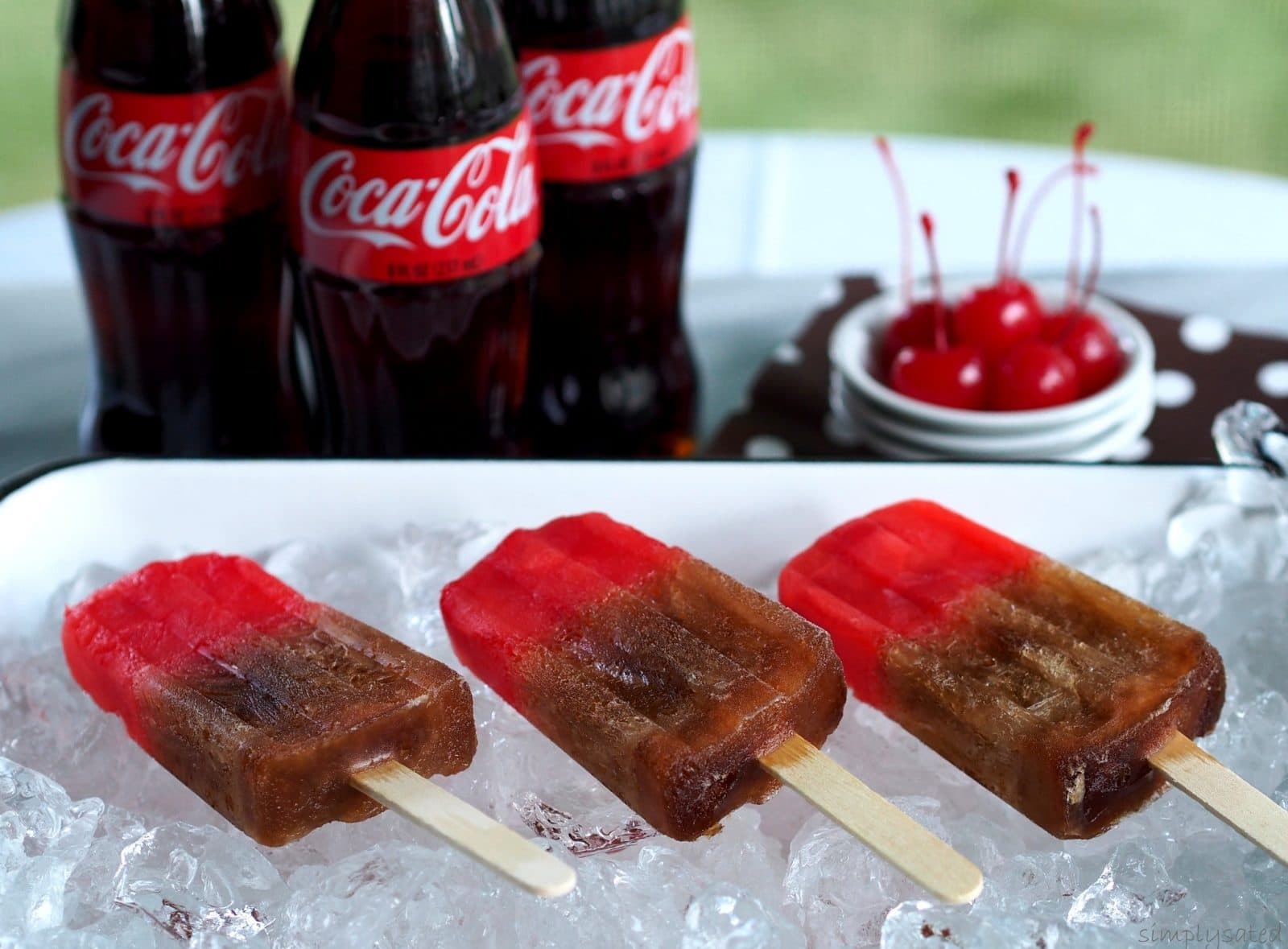 There is only one problem with them – they melt so fast! Maybe photographing them in 85-degree weather had something to do with that.  Whatever the reason, just be prepared with a bowl to hold under your chin to catch the drippings. Once you finish the frozen Popsicle, you still have the dribbles to look forward to.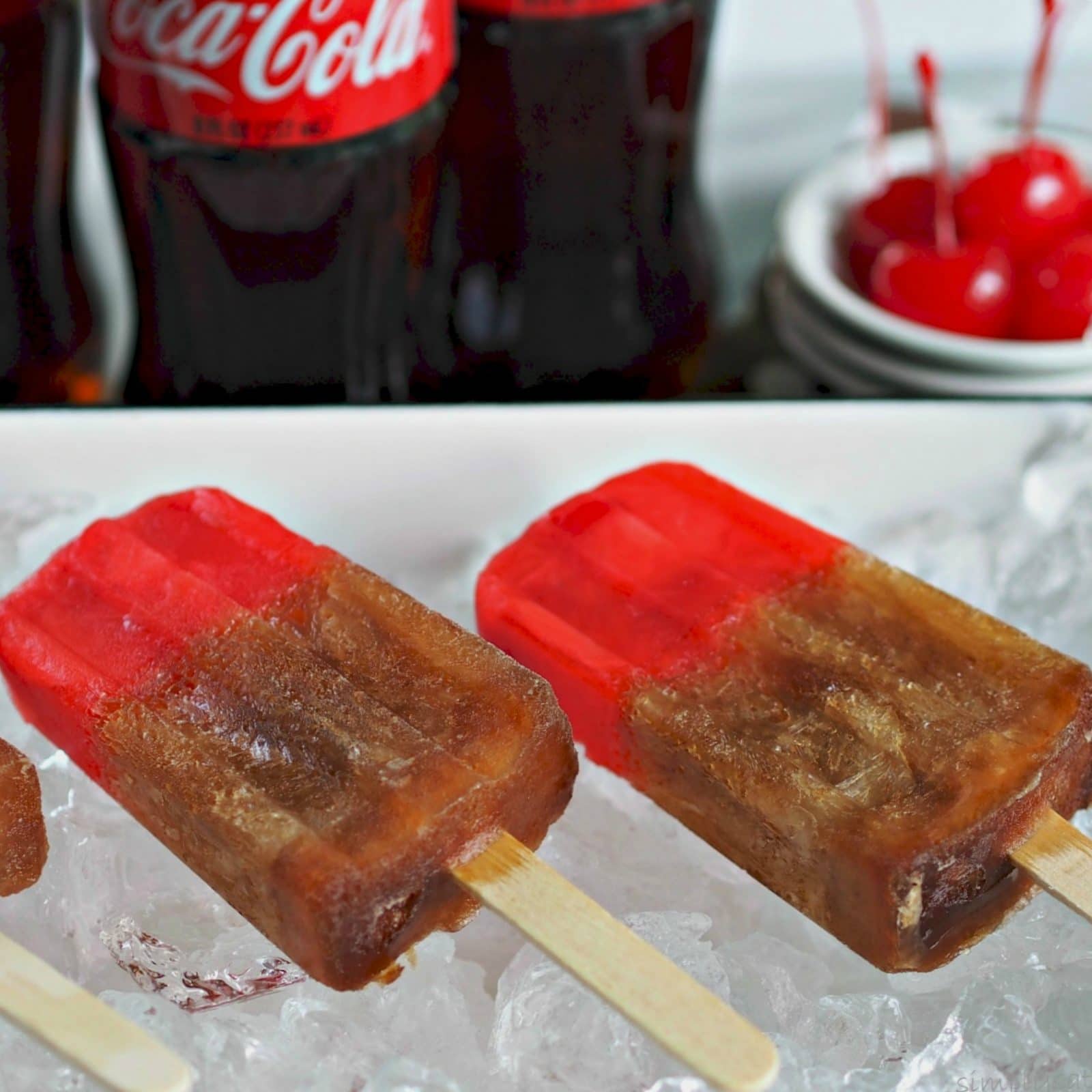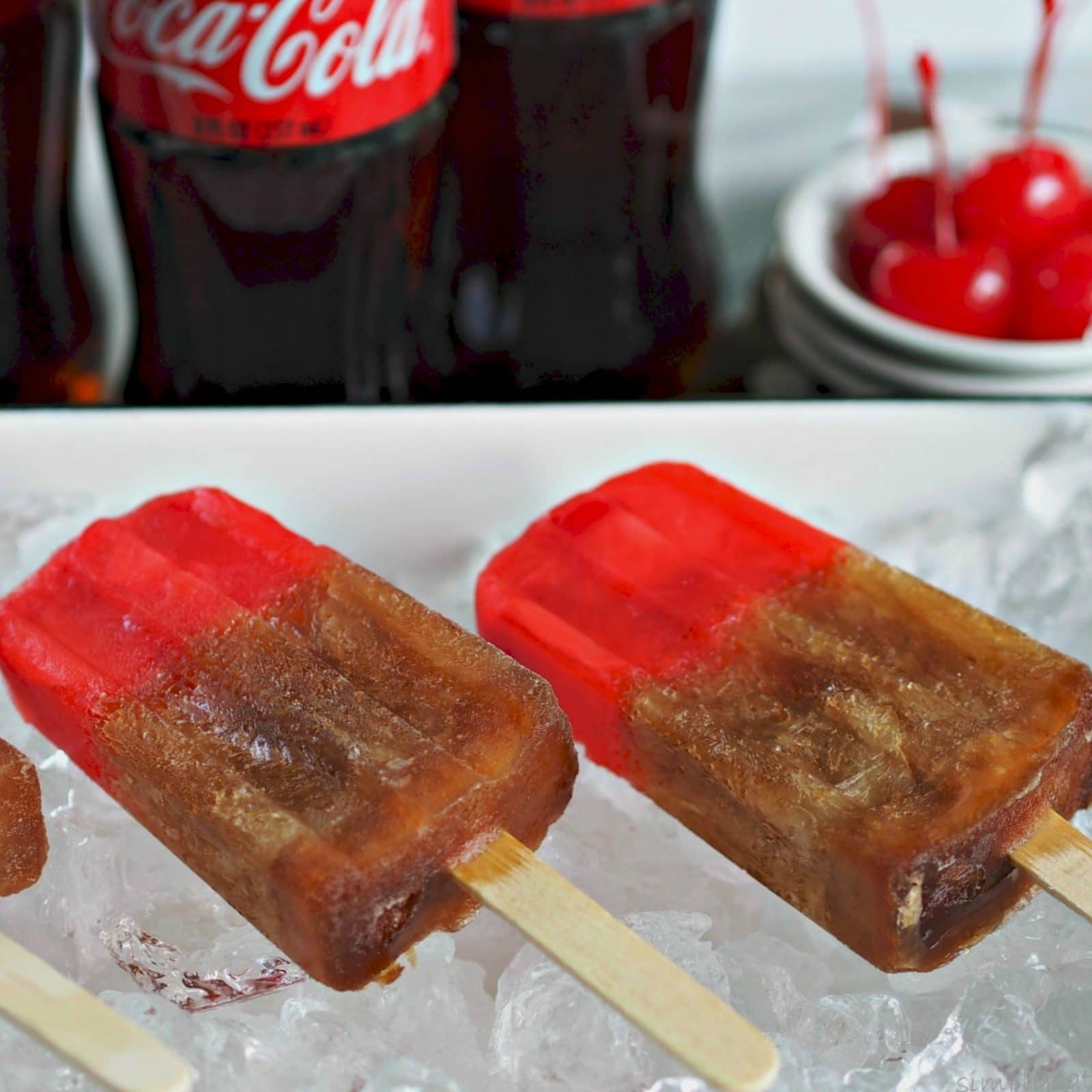 Enjoy!

Cherry Coke Popsicles
Cherry Coke Popsicles taste like the real thing and are presented in a refreshing little package.
Ingredients
16-20

oz

cola

1

jar maraschino cherries - will need 12-24 cherries
Instructions
Separate maraschino cherries from the maraschino cherry juice. Keep the juice and cherries.

Cut 18-24 cherries in-half then place 3-6 cherry halves in the Popsicle freezer molds.

Pour maraschino cherry juice over the cherries in each mold to fill 1/3 up each mold.

Cover and freeze for at least 4 hours.

When the cherry juice is frozen, move on to the next step.

Pour cola over the cherries and juice in each mold - leaving 1/4" head-space in each mold.

Cover and place Popsicle sticks down into each Popsicle - push firmly and into the frozen cherry portion.

Freeze overnight.

When ready to serve, gently remove the Popsicles. If needed, dip the molds (do not immerse) in lukewarm water but just for a few seconds and only long enough to loosen the Popsicles.

Enjoy!