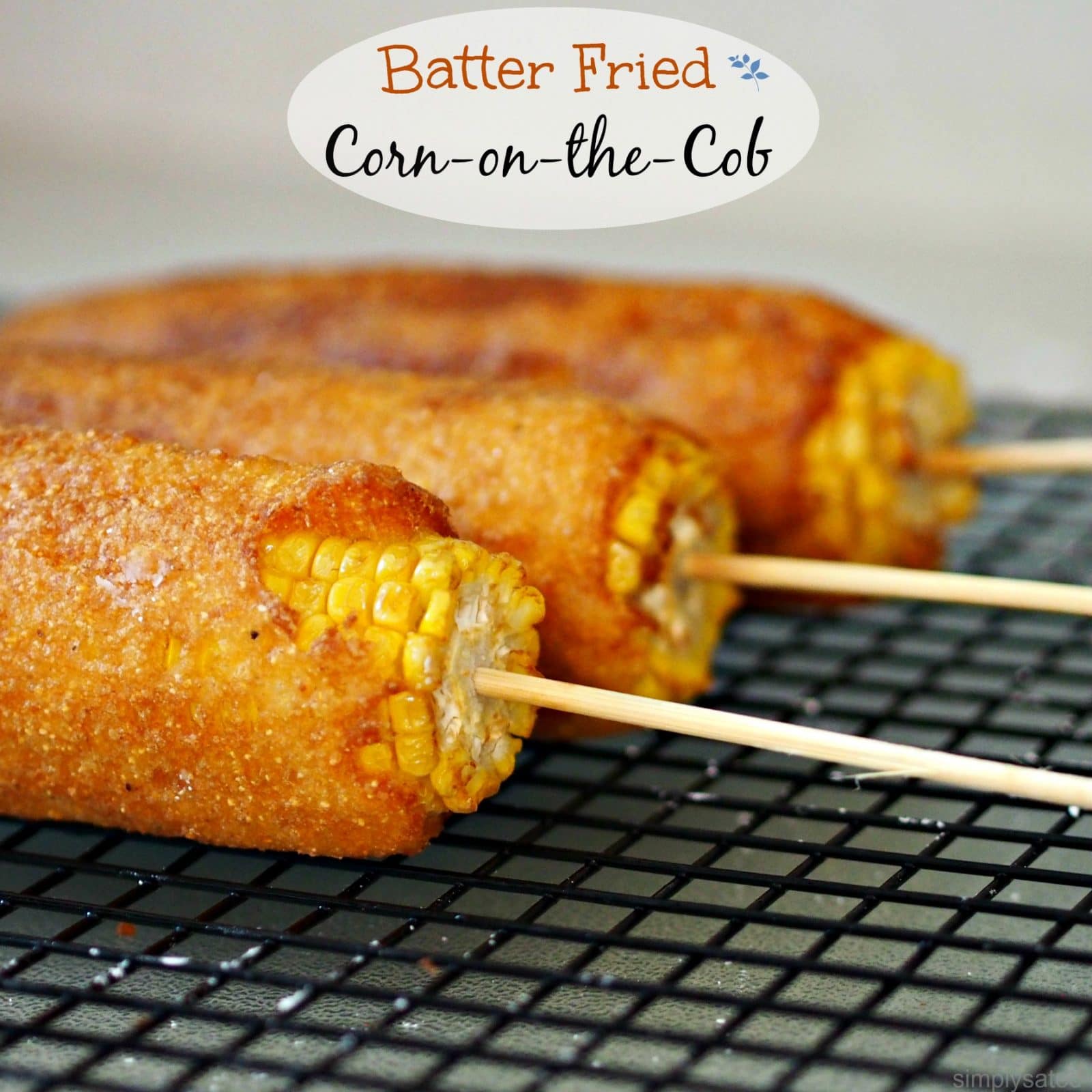 Batter Fried Corn-on-the-Cob is my original creation – all mine. I promise.  It is also the creation of many other people and that is why my dream bubble of being inducted into the Corn Cob Hall of Fame has burst.
Here is my story. My eyes opened wide at 2:00am on a Monday morning two weeks ago when the idea of Batter Fried Corn-on-the-Cob popped into my head. I sat straight up in bed, grabbed my computer and googled what I thought this recipe might be called. I could find nothing familiar on the Internet so knew this recipe would be my ticket to food blogging fame.   I couldn't wait to test it. I wriggled into my wrinkled clothes, brushed away my morning breath and pulled a Royals cap over my crazy bed-head hair. I faced east waiting for the sun to rise and dashed out the door to buy corn-on-the-cob the second the first slivers of light appeared.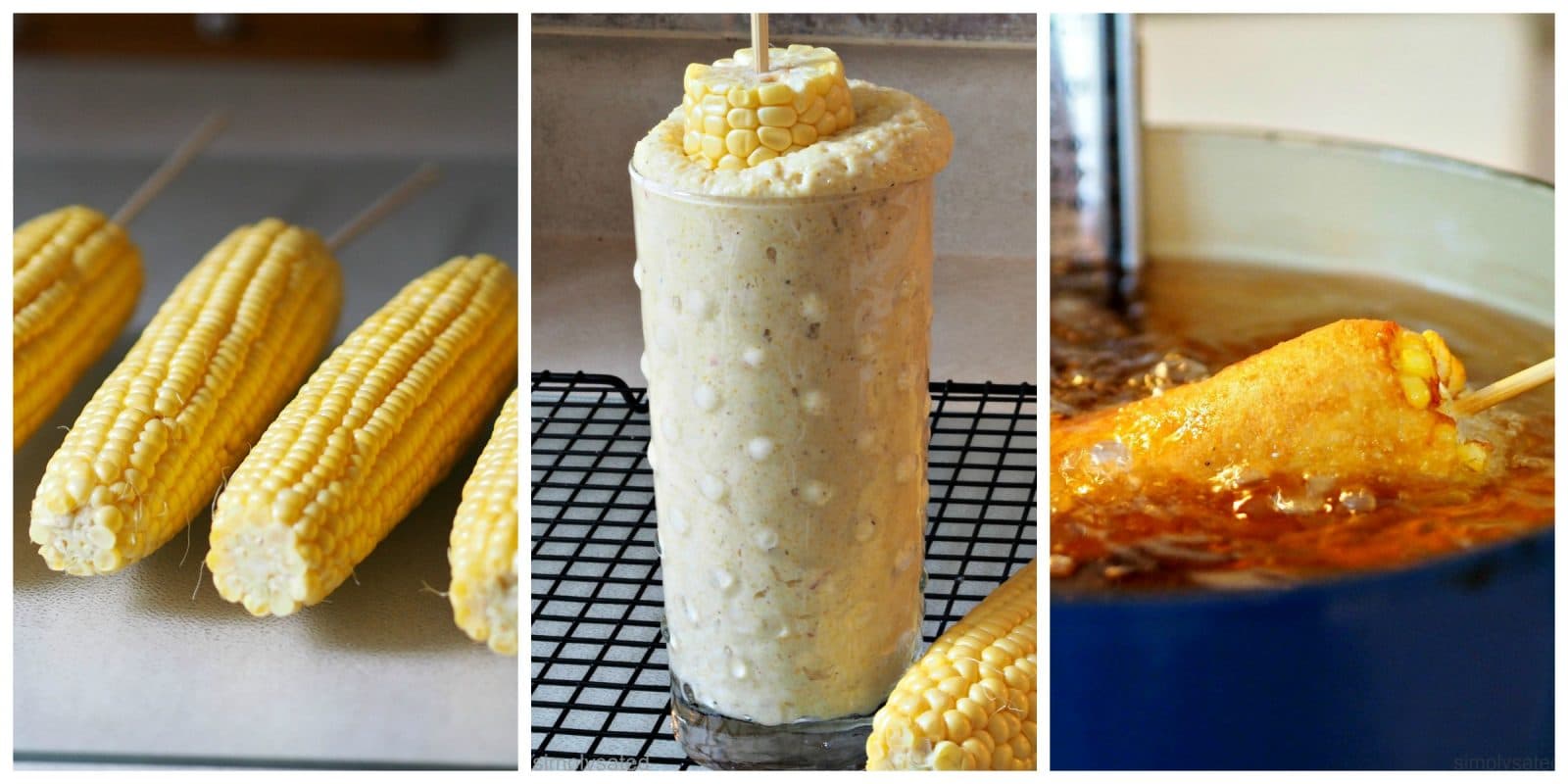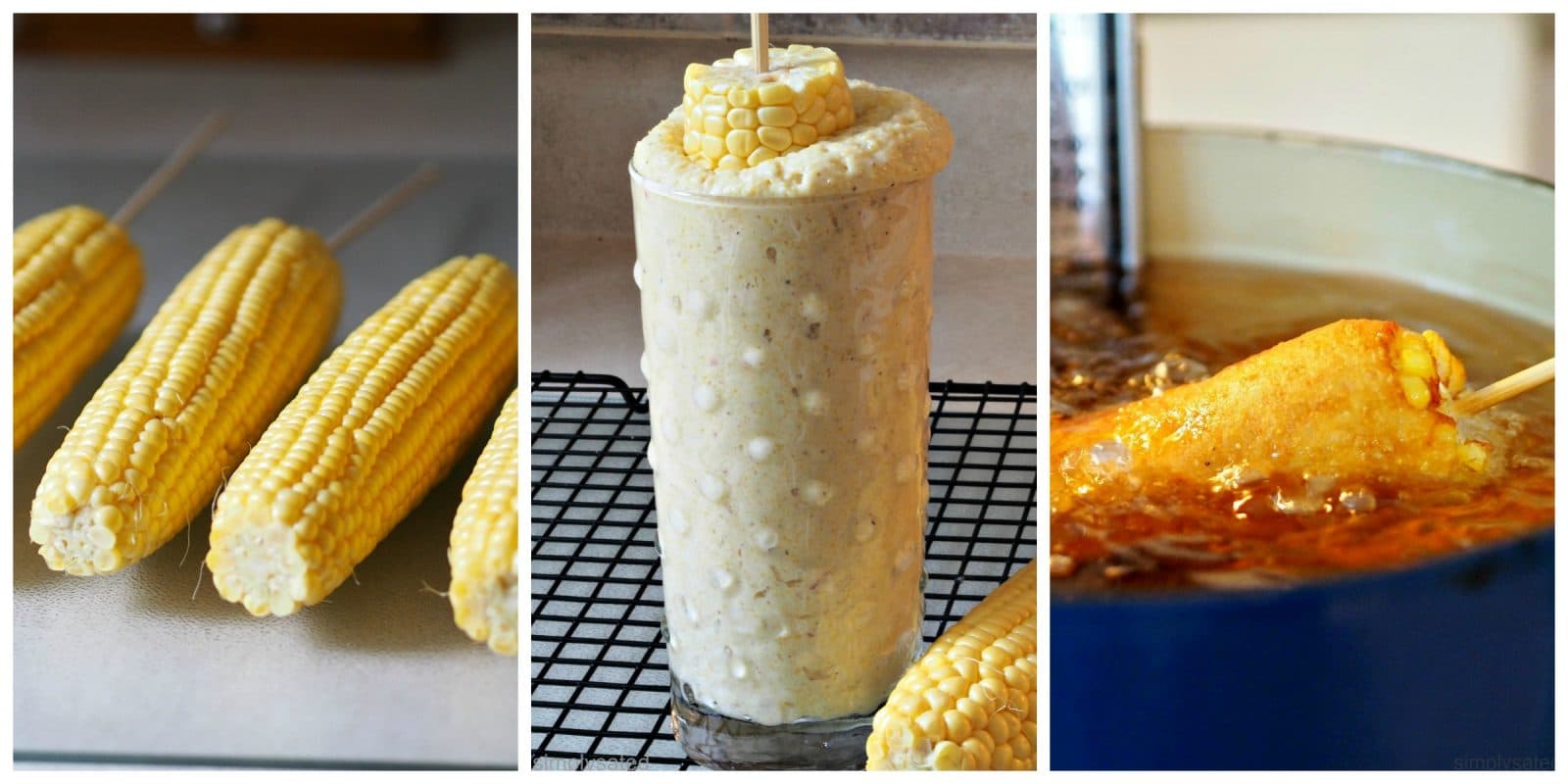 Once home, I mixed together a batter, dipped in the corn, stuck it in the hot oil and the "Hallelujah Chorus" from Handel's Messiah started playing in my head! I was so excited – my idea worked perfectly, and tasted great! It didn't taste healthy, but it did taste great. Wow!! I knew I had a winner. I emailed the Texas State Fair to ask when the 2014 Fried Foods Contest would be held, and had already envisioned how to frame and where to hang my blue ribbon. In my imaginings, I had it all – wealth, fame and one thing this food blogger lives to achieve – a recipe named in my honor. Susie Gall would be known as "The Corny" creator.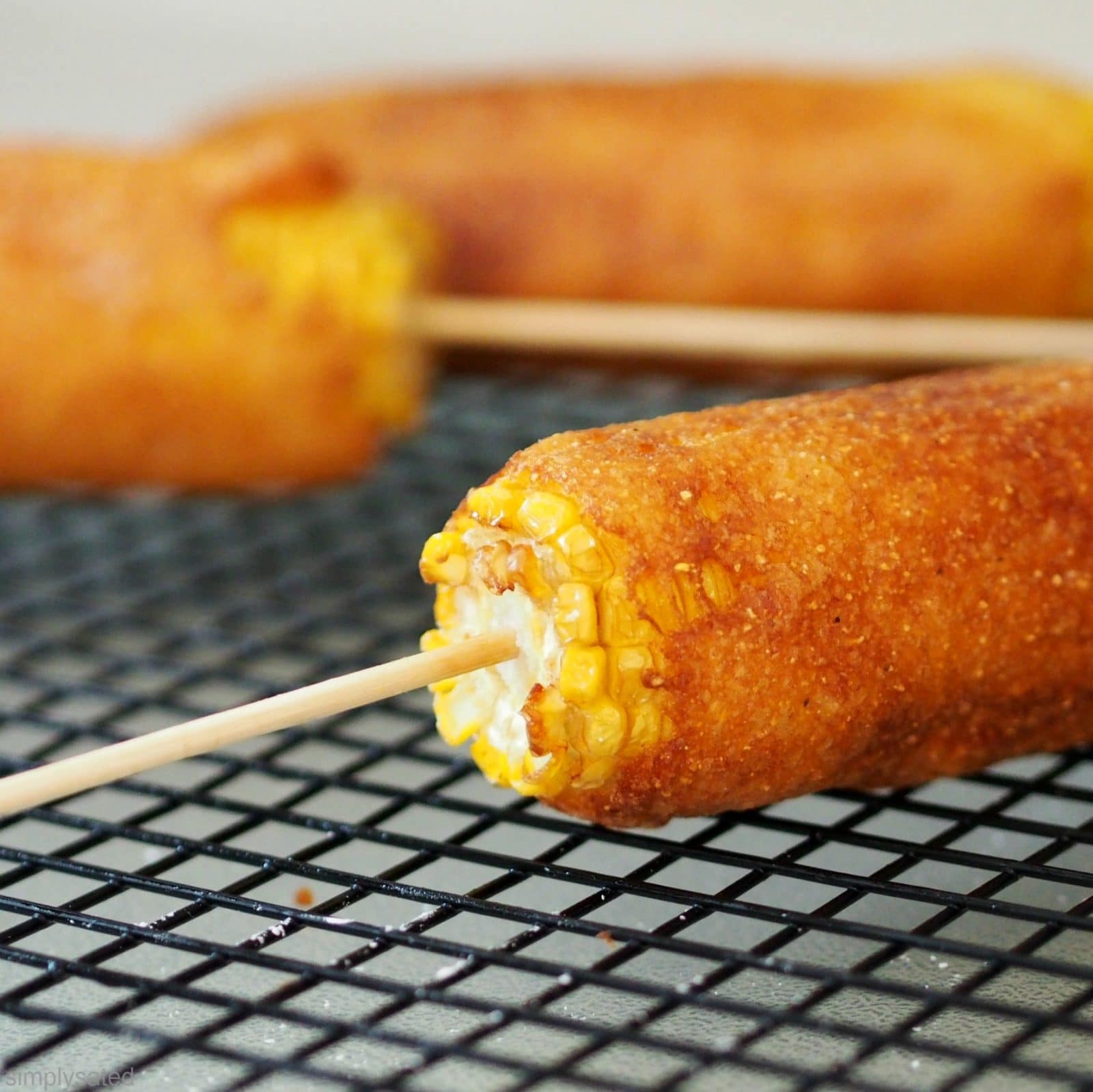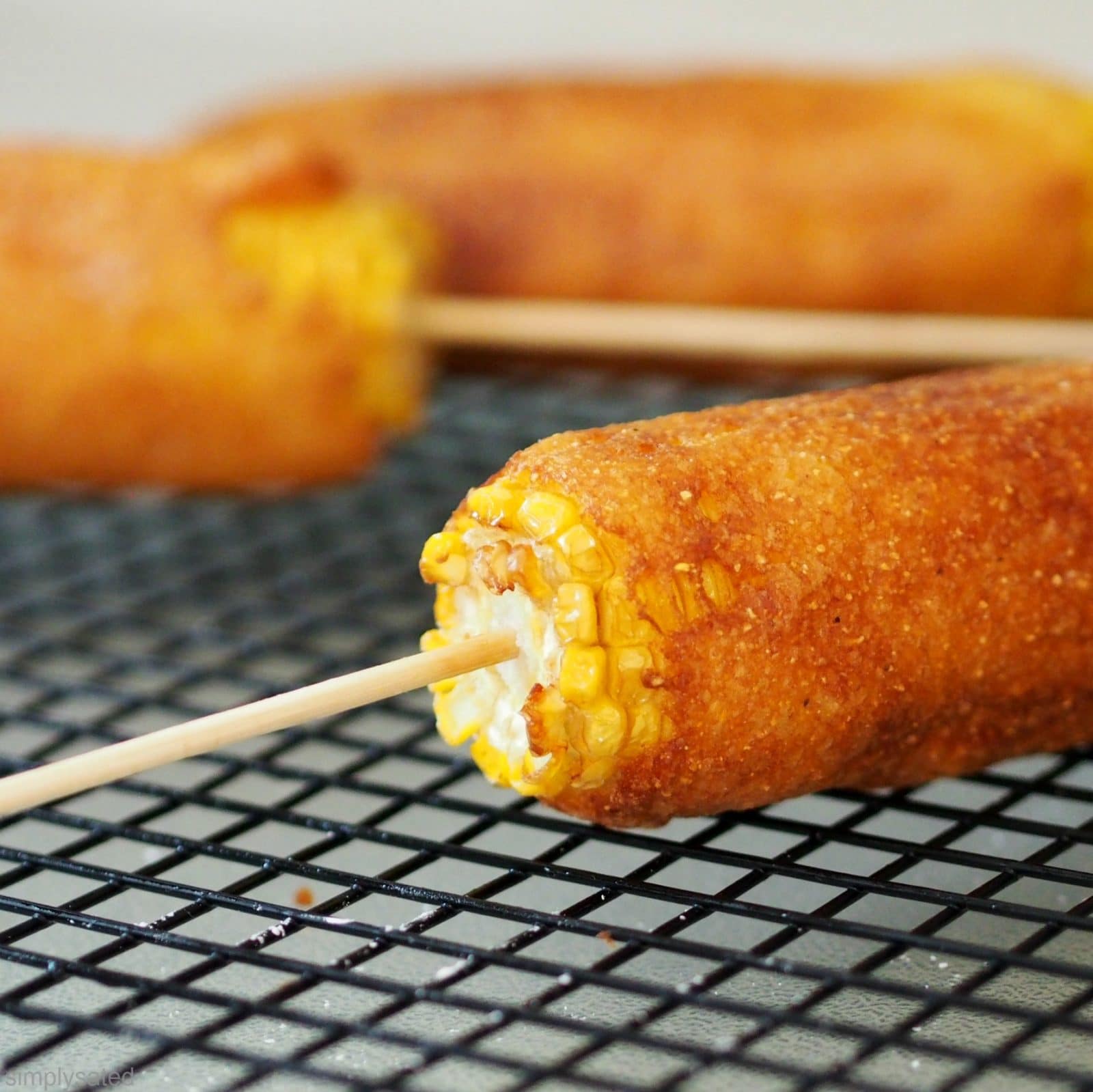 The second my husband stepped across the threshold and into the house for lunch I handed him a deep-fried cob-of-corn deliciousness. He loved it and said, "You have something here – this is fantastic." I was giddy and I went wobbly in the knees. Then, yes then…my husband asked if I was sure it wasn't on the Internet and decided to double check. Three seconds later, the rain down-poured on my Corny parade. Somehow, I missed all the photos and recipes of my original idea already splashed across the Internet.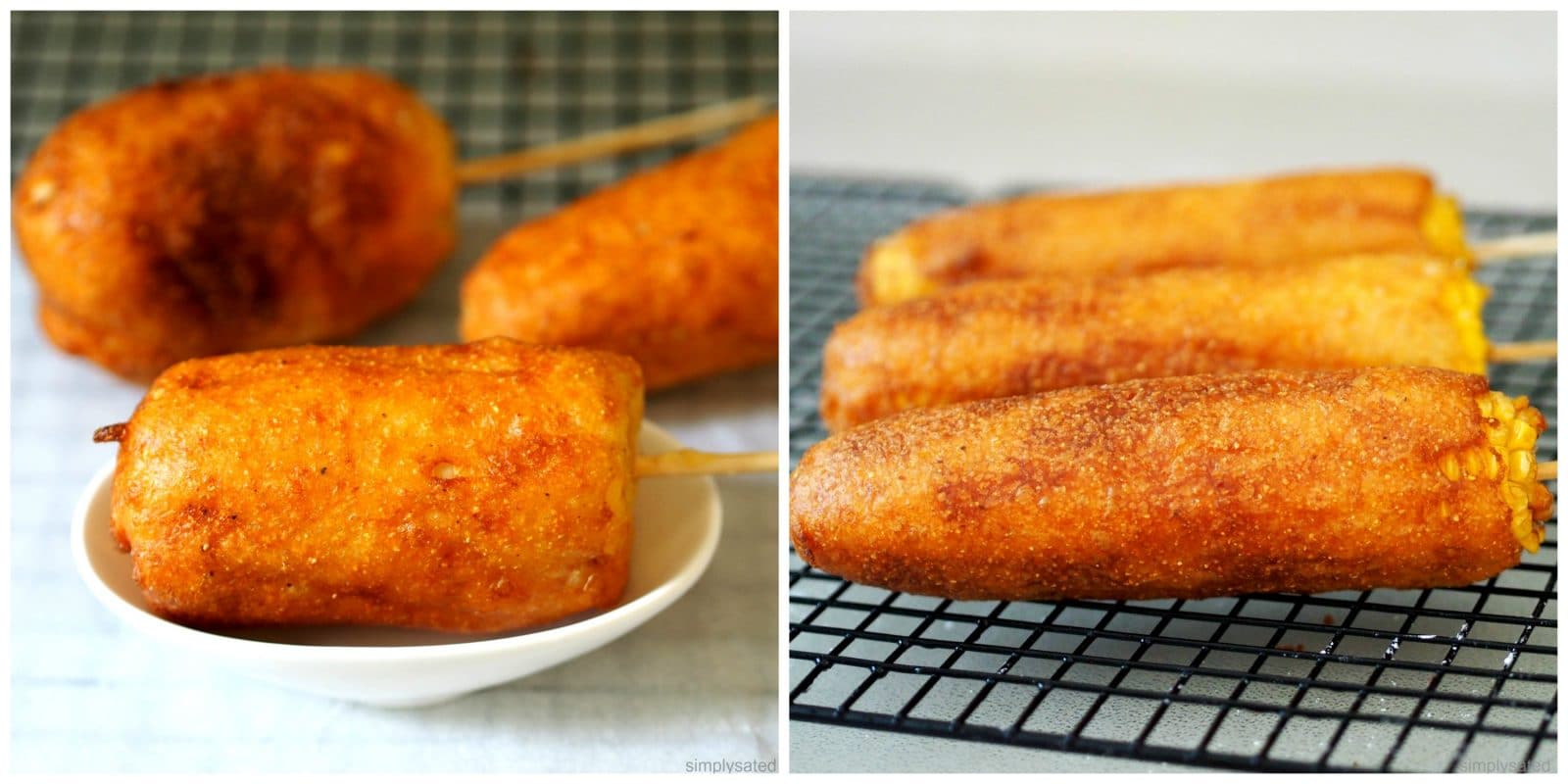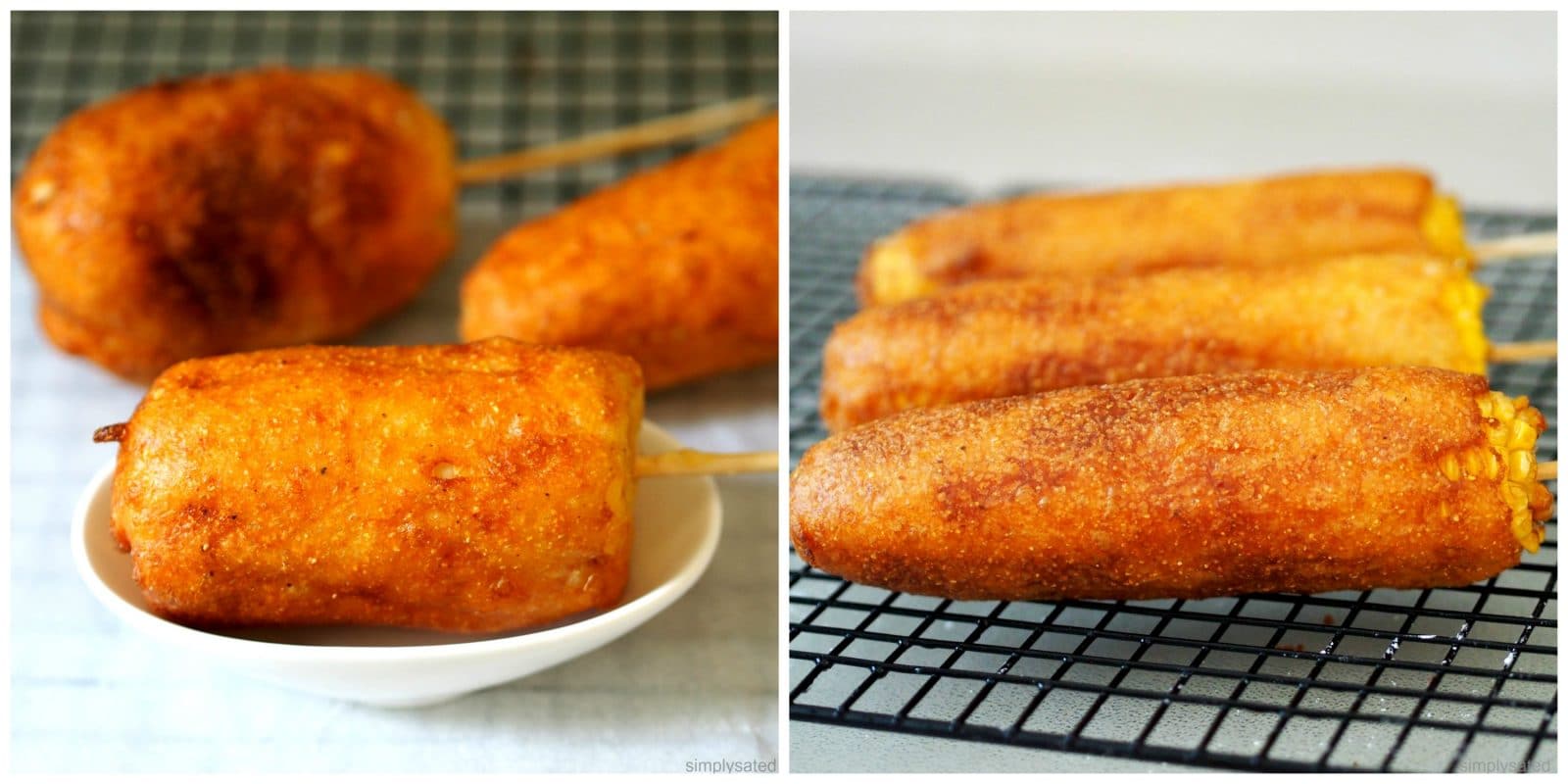 I have experienced enough life to know blue skies follow every storm and, at the very least, I had photos and a fun recipe for my food blog.
Alas, my dream of food-blogging fame and wealth has been delayed but not destroyed.   Next time I get recipe inspiration in the middle of the night, I will make sure I'm not still REM dreaming during the research phase.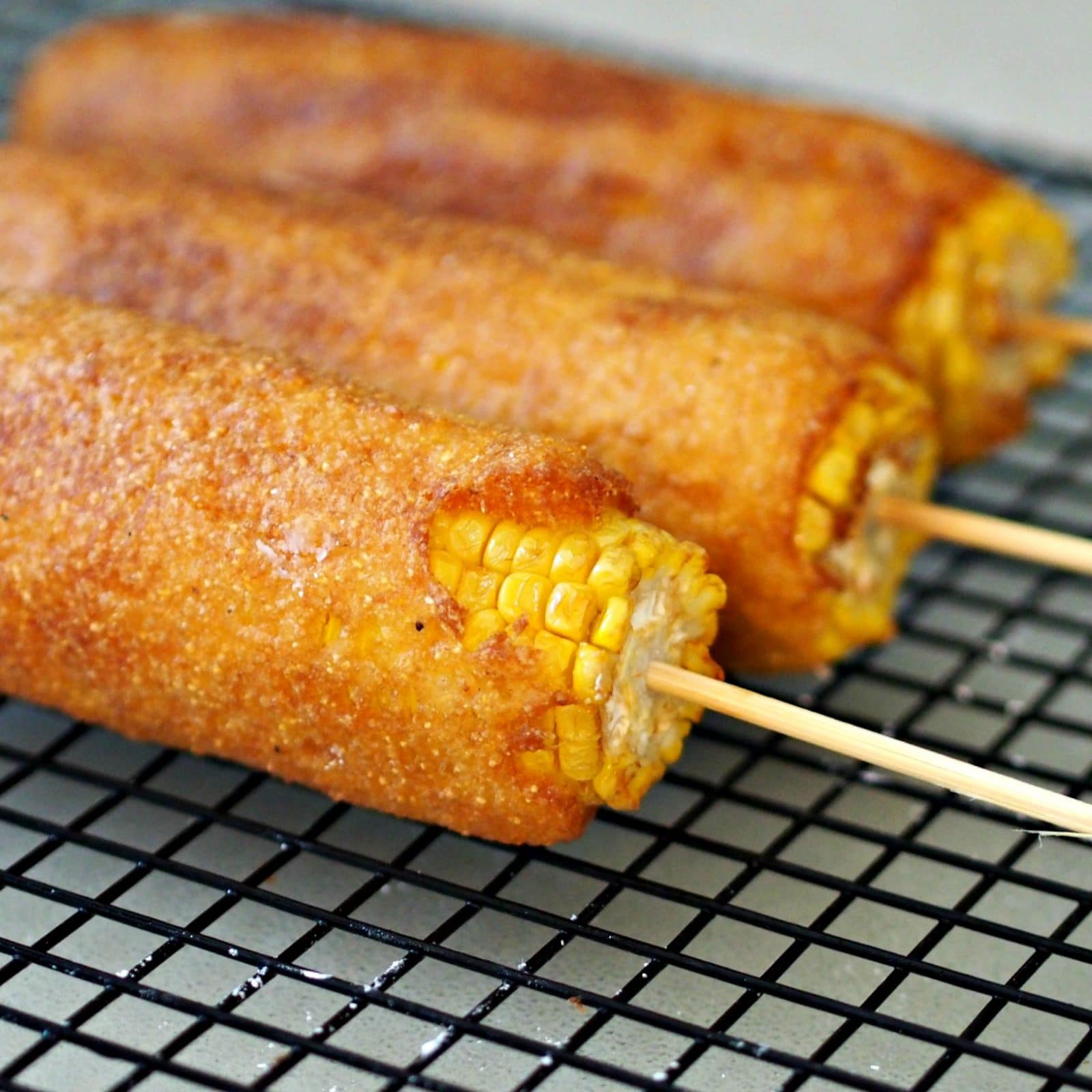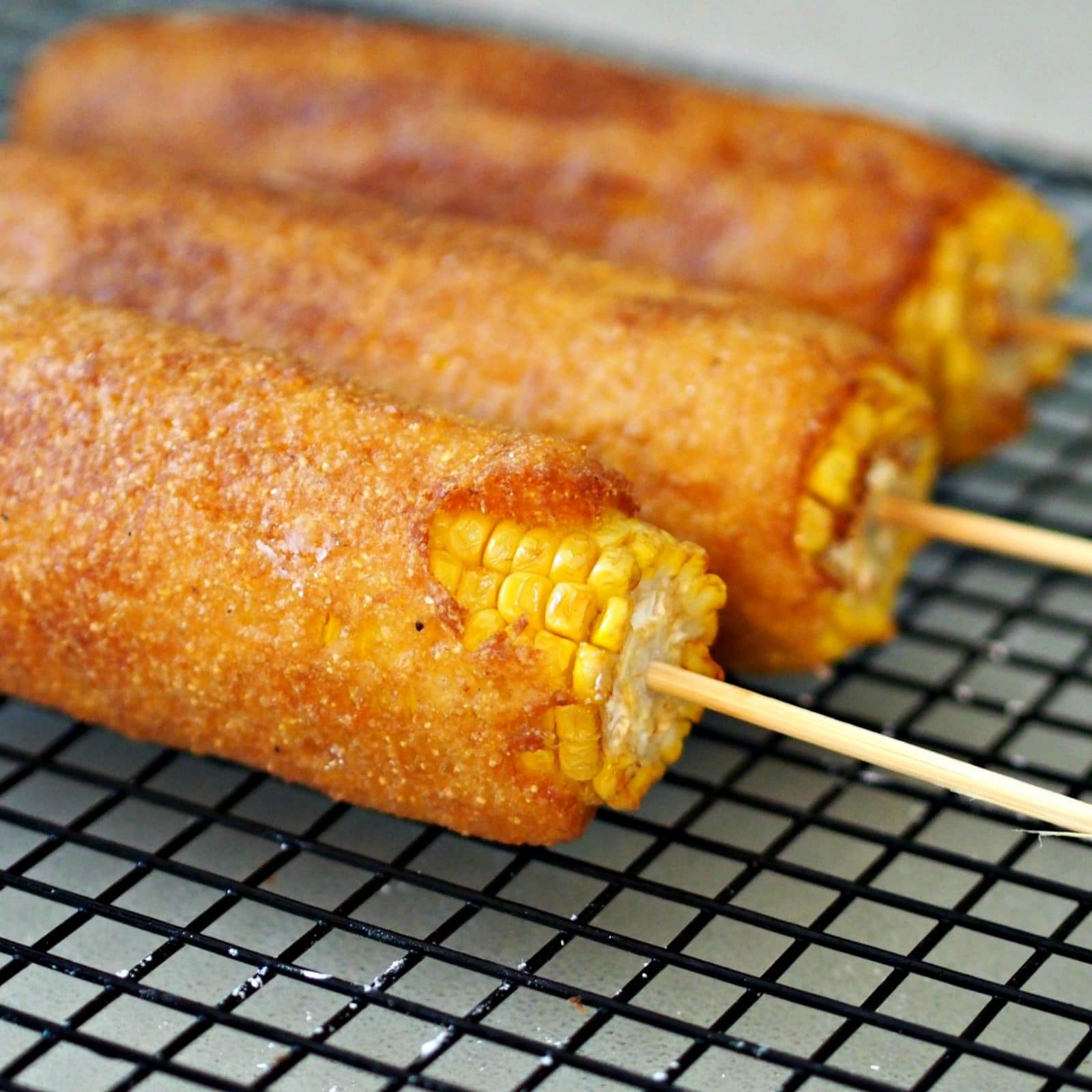 Enjoy – maybe a couple of times a year! 🙂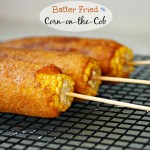 Batter Fried Corn-on-the-Cob
Batter Fried Corn-on-the-Cob is the marriage of the Corn Dog and Corn-on-the-Cob. Original batter recipe - Alton Brown - http://www.foodnetwork.com/recipes/alton-brown/corn-dogs-recipe.html
Ingredients
1

cup

yellow cornmeal

1

cup

all-purpose flour

1 1/2

teaspoon

kosher salt

1/2

teaspoon

black pepper

1/3

cup

white sugar

4

teaspoons

baking powder

1

egg - beaten slightly

1 1/2

cup

buttermilk

¾

gallon

vegetable oil for frying

6

ears of corn on the cob – left whole or cut in half horizontally

1/4

cup

cornstarch

for rolling corn in prior to frying - this helps the batter to stick

6

long or 12 halved wooden skewers that have been soaked in water overnight or at least 2 hours.
Instructions
Before cooking, husk the corn, pull off the silk threads, and cut out any blemishes with a pointed knife. If preferred - cut the corn in-half horizontally.

Place oil in a large Dutch Oven and heat to 375F. It is best to use a cooking thermometer.

Combine corn meal, flour, salt, black pepper, sugar and baking powder in a medium bowl. Mix well.

Combine egg and buttermilk in a medium bowl and mix well.

Add the dry ingredients to the wet ingredients and stir just enough to moisten the batter.

The batter should be lumpy. Set it aside to rest 5-10 minutes while oil is heating.

Stick the skewers at least half-way into each ear of corn.

Place the cornstarch on a plate and roll each ear of corn in the cornstarch then tap off the excess.

Pour the batter into a tall glass or jar - leave some room at the top so the batter won't overflow when corn is dipped into the batter. Refill the glass when needed.

Hold the corn by the skewer and quickly dip in and out of the batter in the glass.

The batter should hold well to the sides of the corn. If it seems a little too thick, wipe off excess batter with your finger, then add a little buttermilk to the remaining batter. If the batter seems too thin, add a little more cornmeal.

Now - be very careful with this next step.*See notes.

Carefully and while holding the end of the skewer, dip the batter-dipped corn in the hot oil.

Turn the corn often until golden brown - approximately 2 minutes.

Set on a cooling rack which has been placed over paper towels.

Repeat until all corn is cooked.

Enjoy!
Recipe Notes
Be especially careful when working with hot oil. Be sure to use a heavy-bottomed deep Dutch Oven or stove-top pan.
Watch the temperature and try to keep it between 350-375F while frying the corn.