Sweet & Sour Chicken has been a family favorite recipe since the late 1970s or early 1980s when my mother-in-law first served it. Lipton Onion Soup Mix was all the rage at the time and this recipe was sweeping the nation.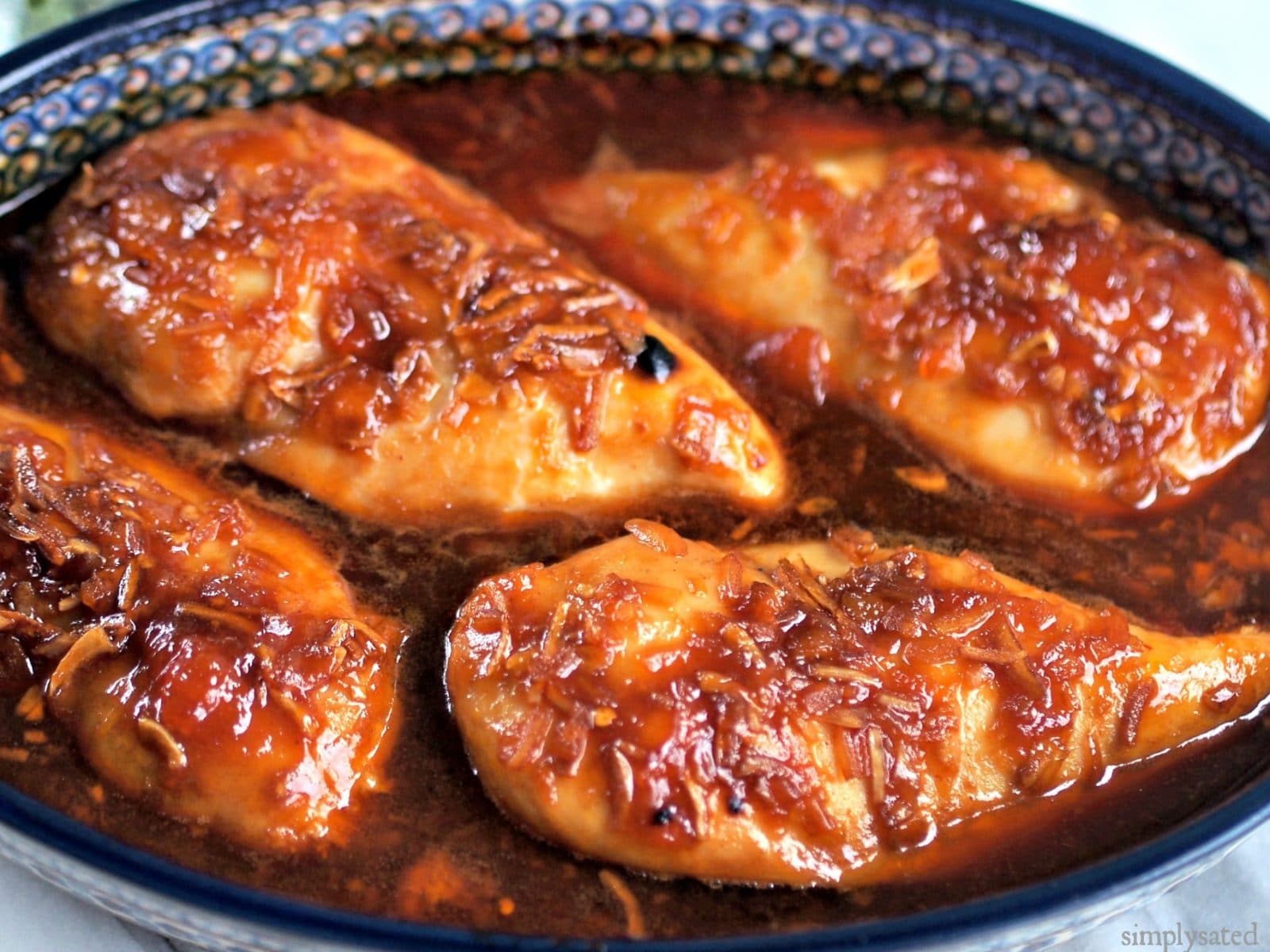 I had almost forgotten about it when my daughter, Becky, asked if I would do a guest post for her food blog, The Cookie Rookie.  I was so excited she asked, but try as I might, I couldn't decide what to fix. Thankfully, she requested Sweet & Sour Chicken.
Go to The Cookie Rookie now to find this and so many more beautiful, delicious and delightful recipes. As a special treat for yourselves, search the name "Scout" to see her silly, precious dog.
Enjoy!