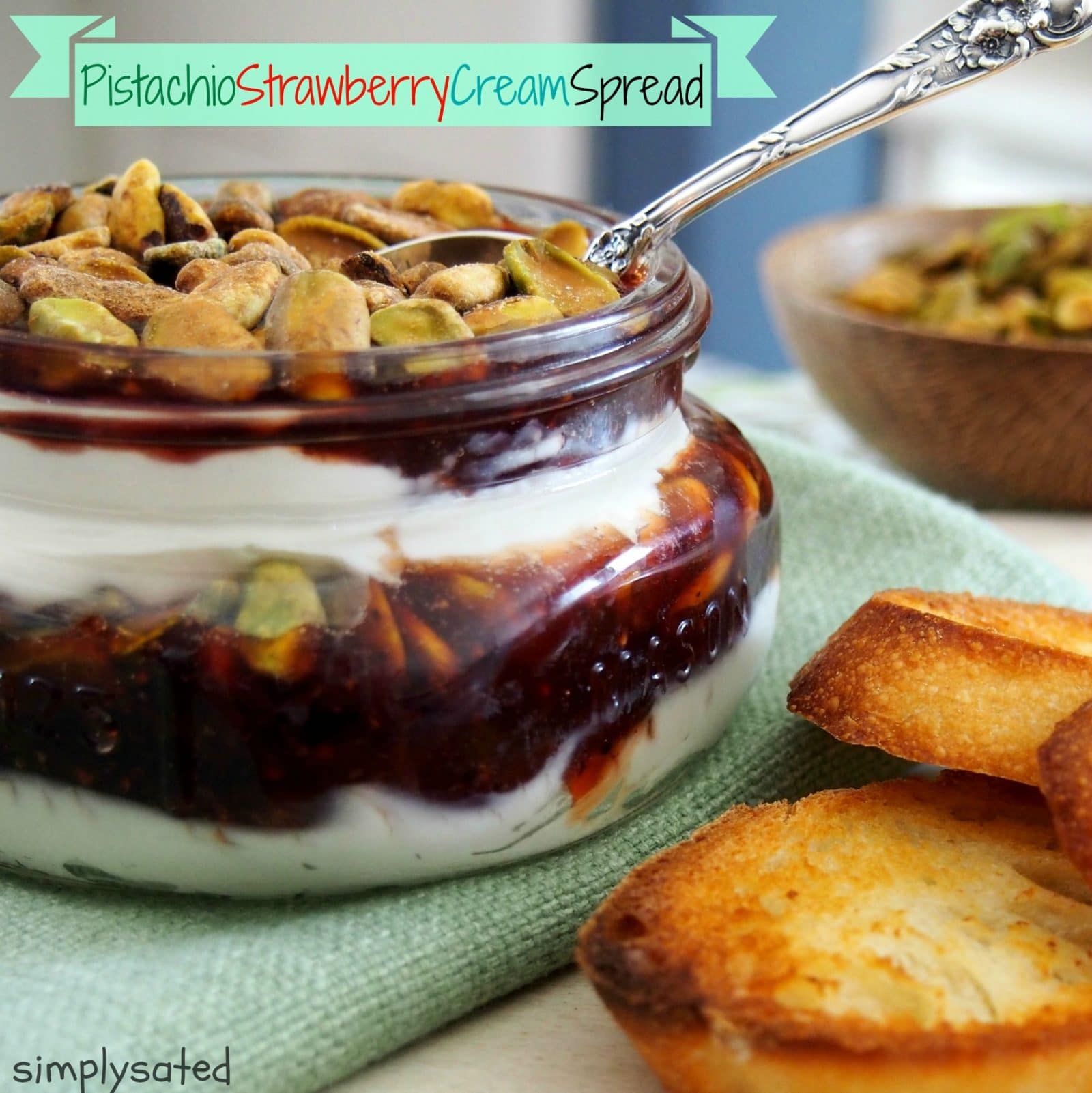 Pistachio Strawberry Cream Spread has certain flair. It doesn't come to the party wearing the same old, same old. It comes strikingly layered in complementary colors, textures and tastes including toasted pistachios, Strawberry Black Pepper Jam and whipped cream cheese.
Come in and let's dig a little deeper into these layers.
First, we have salty, toasty, crunchy pistachios. There is something about these nuts. They have certain panache, I dare say. They aren't just any old nuts; they are members of the cashew family which, in my opinion, is the crème de la crème of all nut families. They are gorgeous with hints of gold, red and green. They are PISTACHIOS!  I love saying the name, don't you?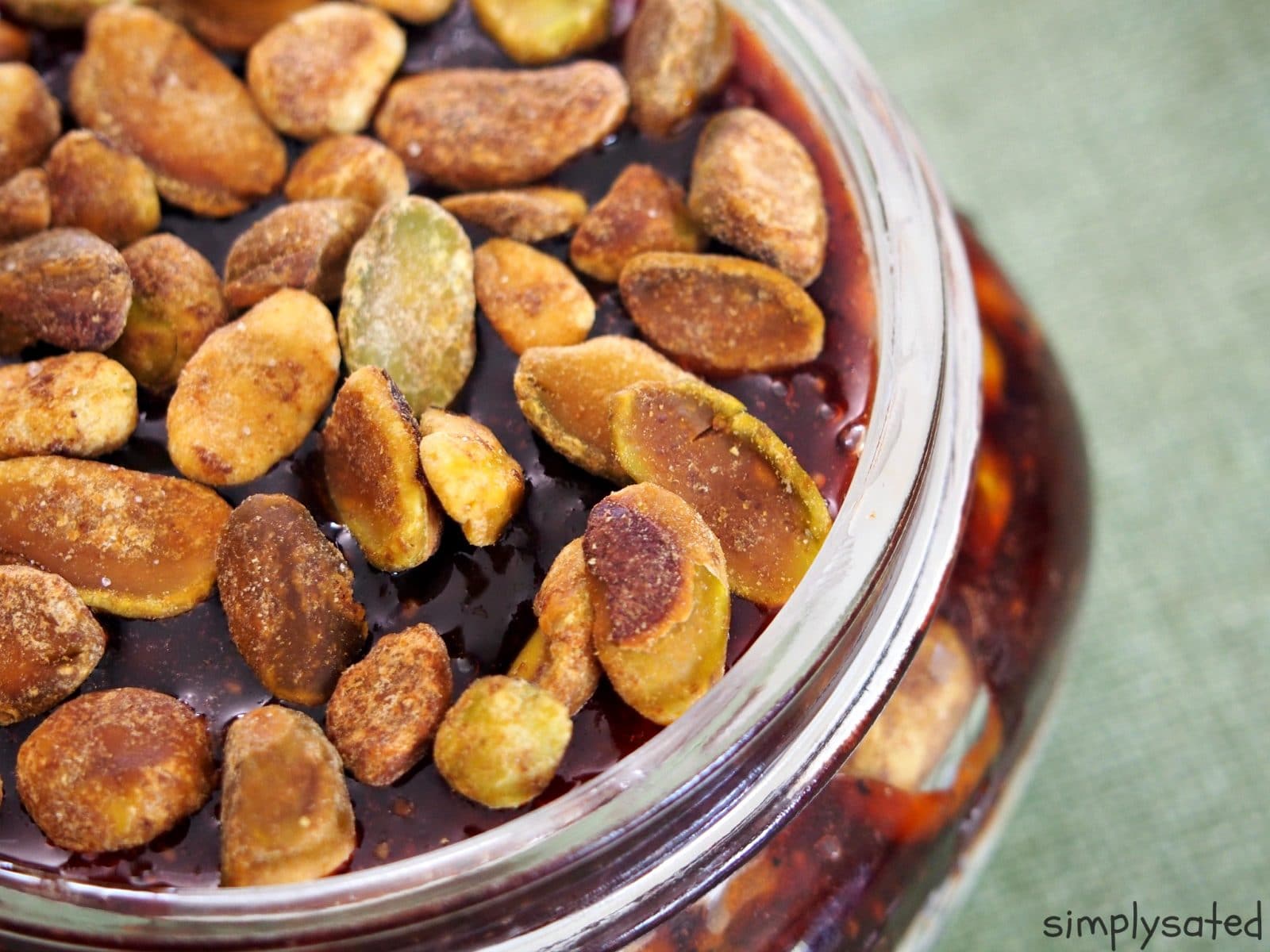 Next, we have Strawberry Black Pepper Jam.   Of course, any jam you love could be substituted, but sweet strawberries that have been infused with black pepper go perfectly alongside the salty and crunchy pistachios.
Finally, the layer bringing it all together and providing the blank canvas for showcasing the pistachios and strawberry jam is whipped cream cheese.
Grab yourself a cracker or crostini, slather a spoonful of Pistachio Strawberry Cream Spread all over it and now you have PERFECTION!
Enjoy!
Recipe Inspiration

Pistachio Strawberry Cream Spread
Layers of toasted pistachios, strawberry jam and whipped cream cheese.
Ingredients
4-6

ounces

dry roasted pistachios – or toasted in the oven

½

jar Strawberry

black pepper jam or your favorite jam

8

ounces

- whipped cream cheese
Instructions
Spread whipped cream cheese approximately ½ inch thick in the bottom of a clear jar or dish.

Spread a layer of jam over the cream cheese layer.

Sprinkle the jam layer with a layer of pistachios.

Repeat with one more layer of each ingredient.

Serve with crackers or crostini.

Serve immediately or at least the same day if serving guests.

The spread can be kept covered and refrigerated for a couple of day, but see note*

Enjoy!
Recipe Notes
*Note – This spread will keep in the fridge (covered) for a few days, but the jam layer will soak into the cream cheese layer somewhat and the presentation won't be as pretty. If preparing the spread for guests, I think it is best served the day it is prepared. If making the dip for yourself or your family, appearance isn't as important as long as it tastes great:-)