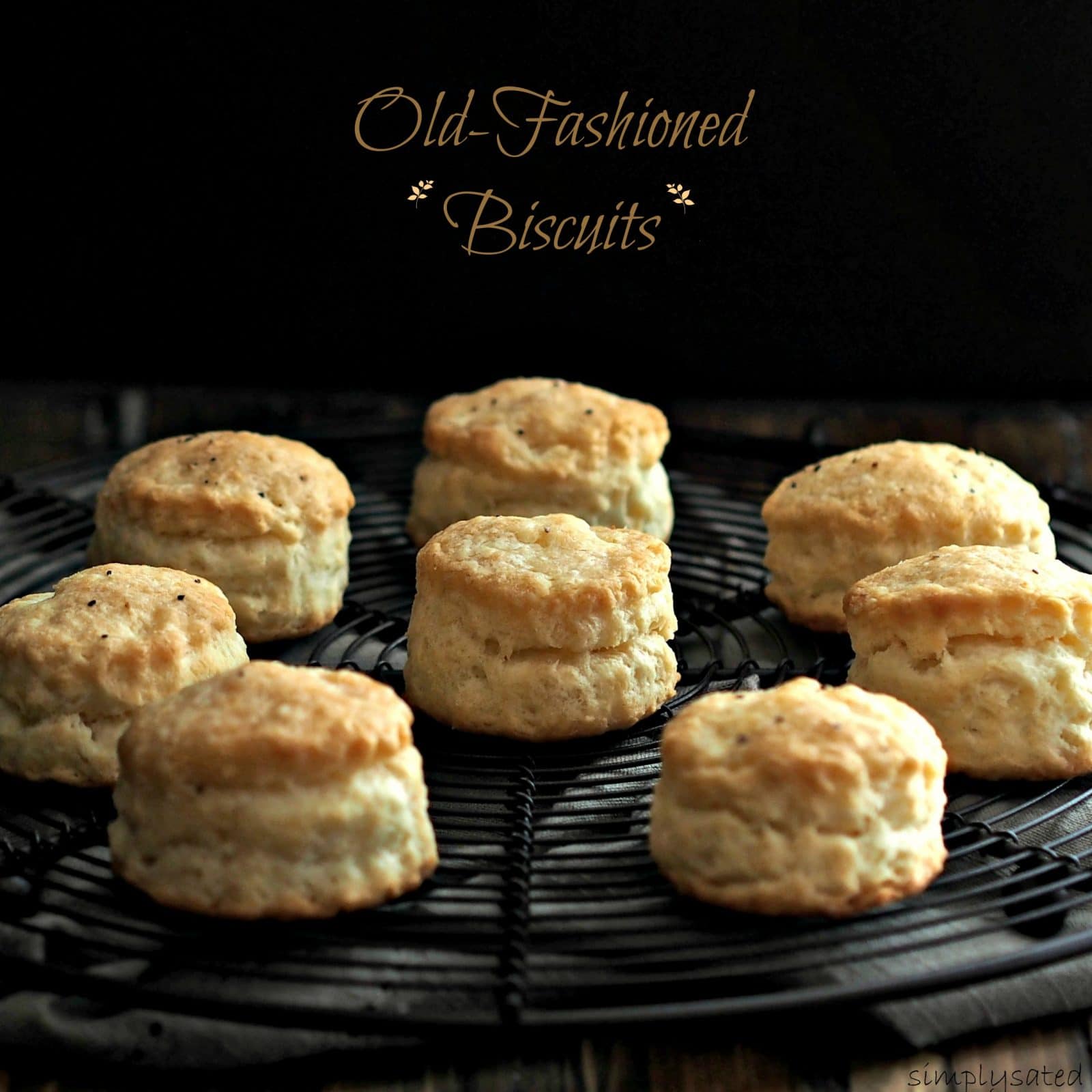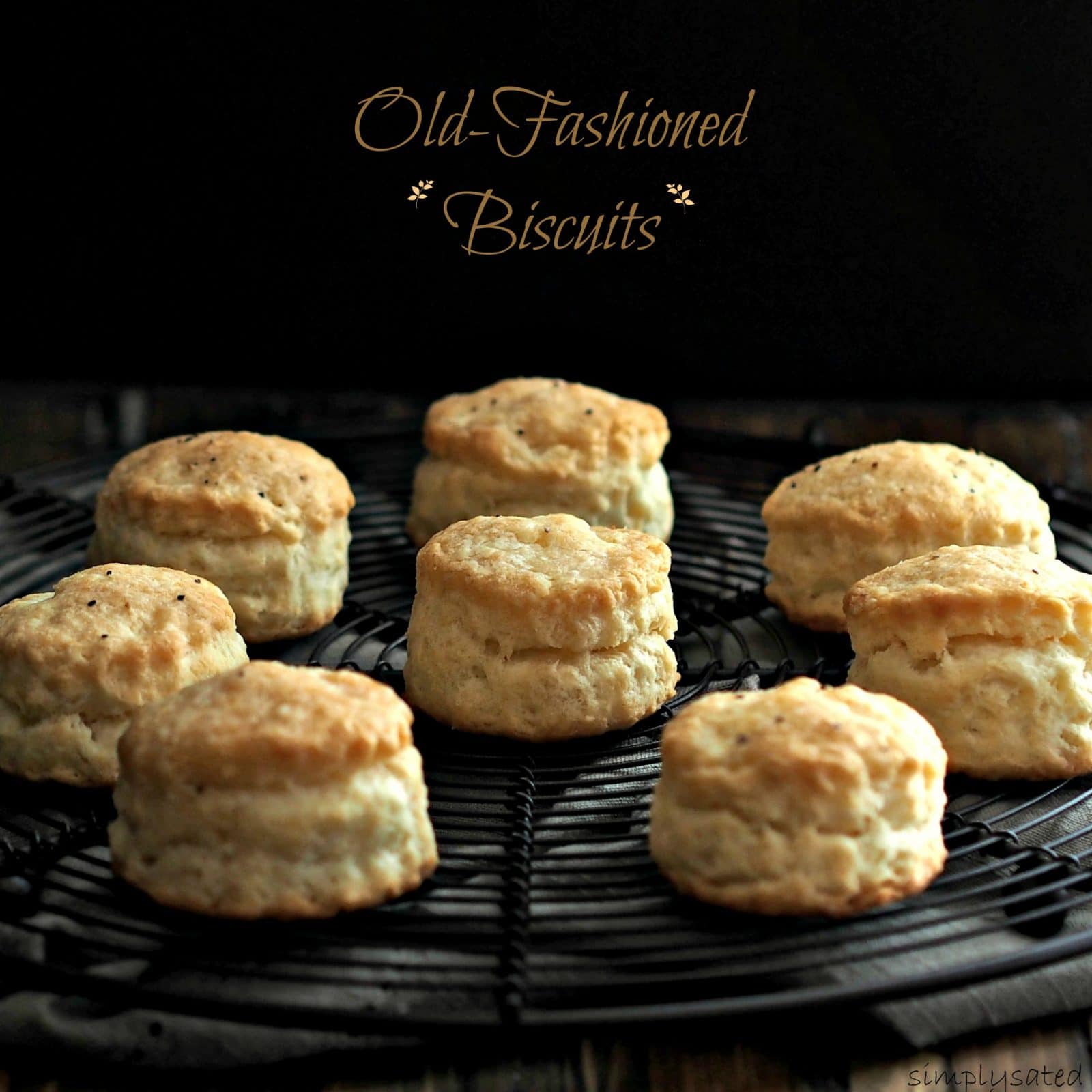 This is my first effort making homemade Old-Fashioned Biscuits. I know, shocking! I'm a food blogger for Pete's sake. Not only that, I have been a cook my entire life. I'm having a difficult time forgiving myself for this egregious offense simply because biscuits are so easy to make and downright delicious.
By using only a few ingredients and following just a couple of steps you, too, can have tender biscuits with golden and slightly crunchy tops and bottoms within 25 minutes. The complete recipe is below so no need to go into the nitty-gritty right now but trust me, please! Old-Fashioned Biscuits are more than worth the little bit of effort it takes to make them.
My husband's favorite breakfast is good old biscuits and sausage gravy. He now says my version is the best he has ever eaten – ever – in his entire life. Since he schmoozed me so nicely, I made him a very special, early, sumpin'-sumpin' for Valentine's Day – Valentine biscuits and sausage gravy. Now, that is what I call the epitome of love. It is also what I call knowing how to get a big smooch.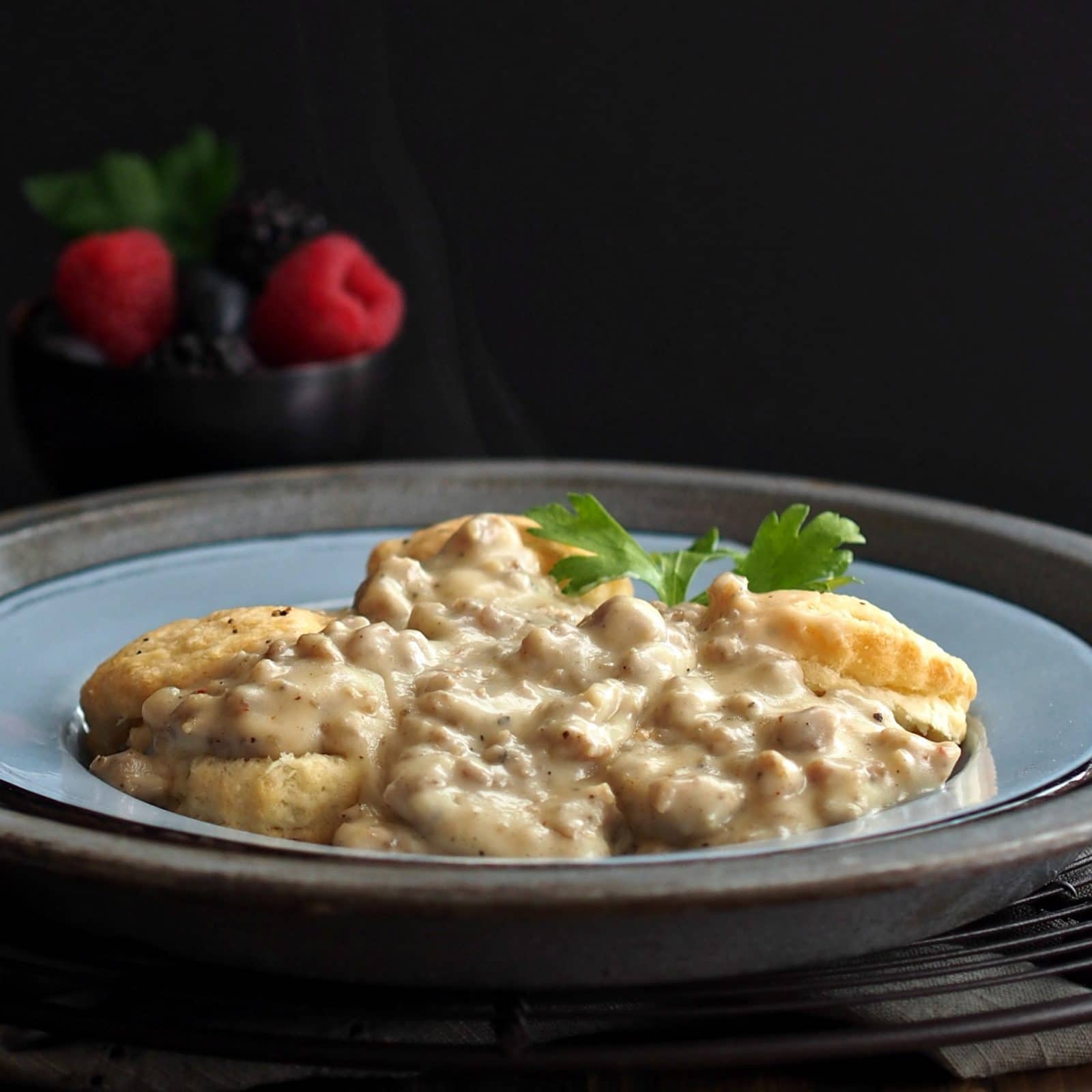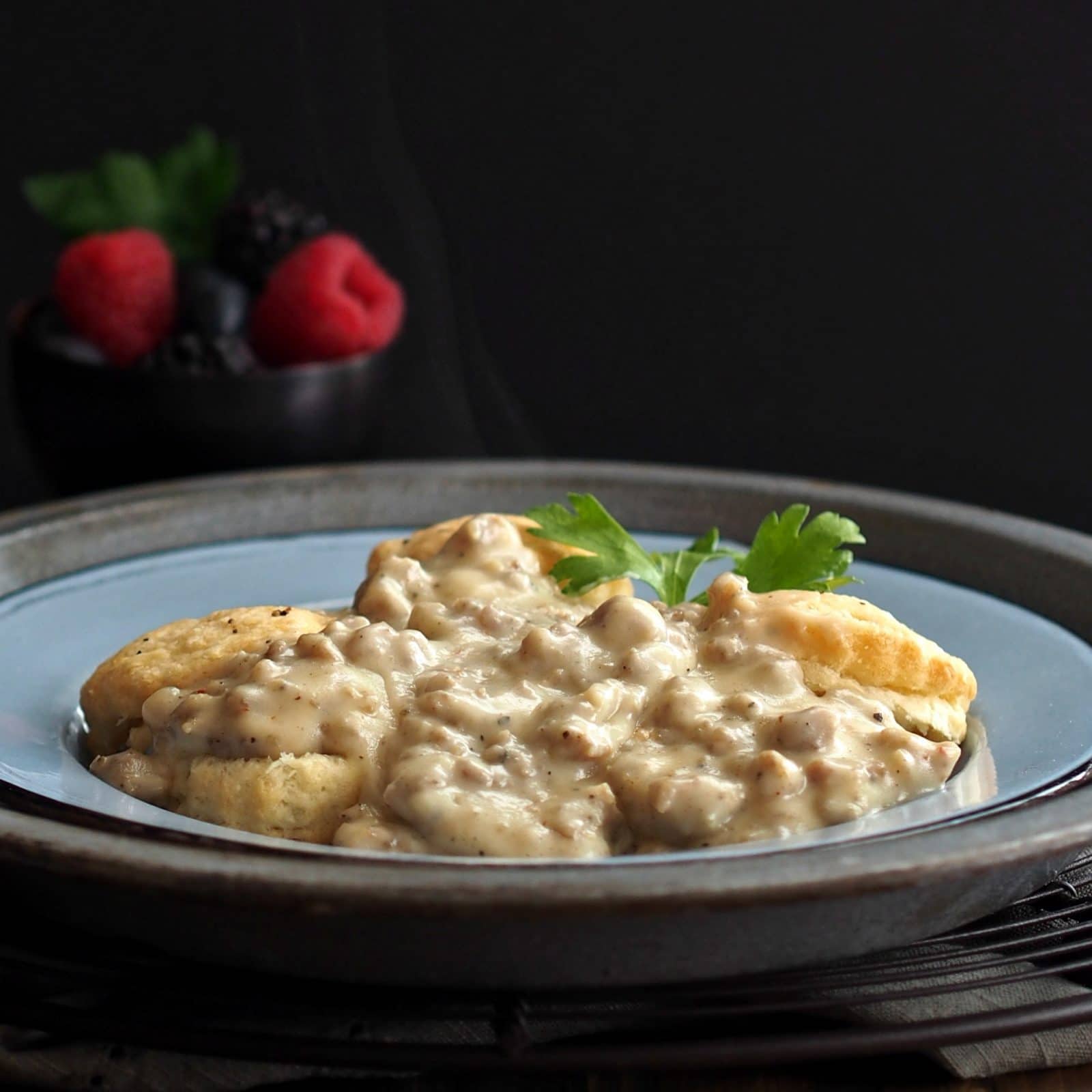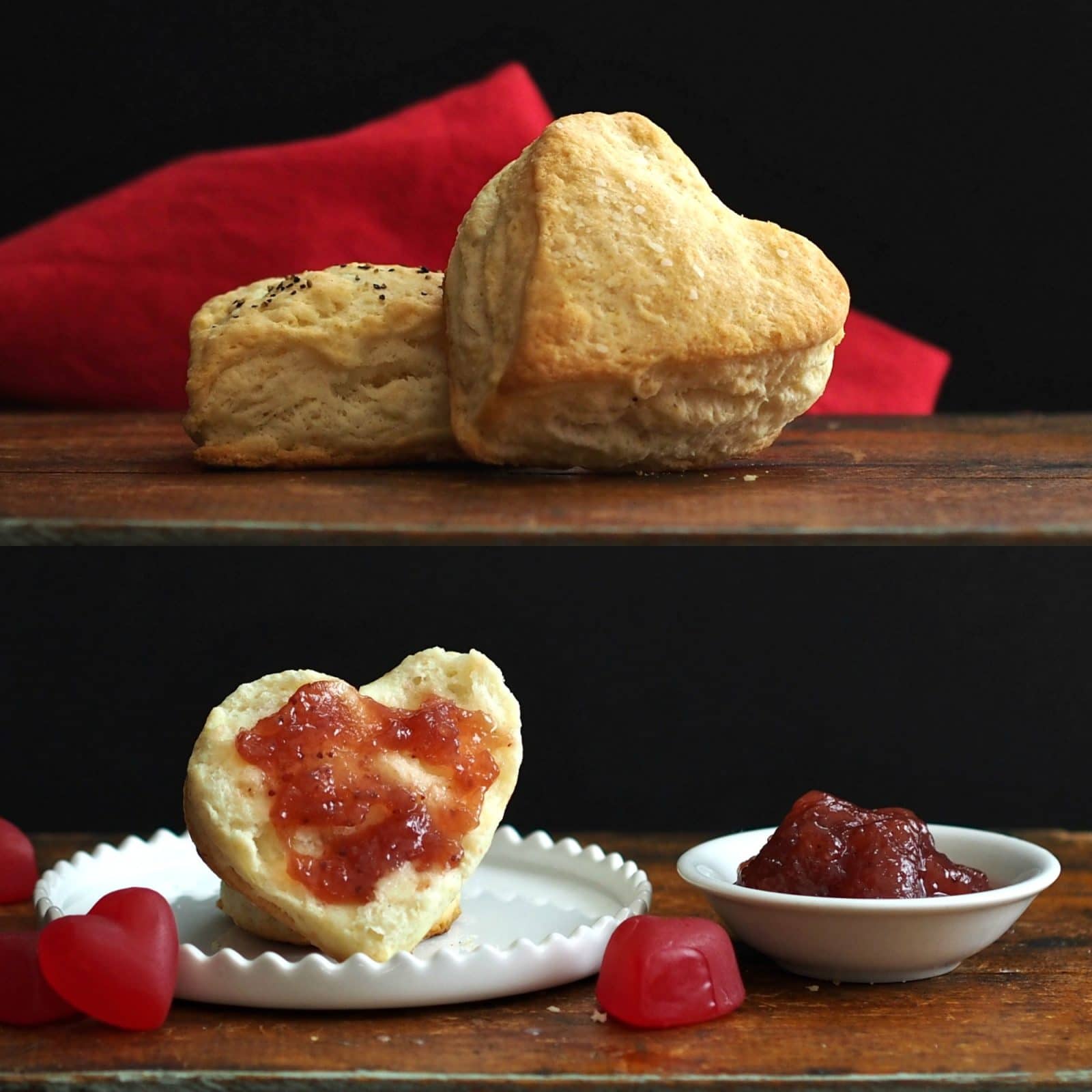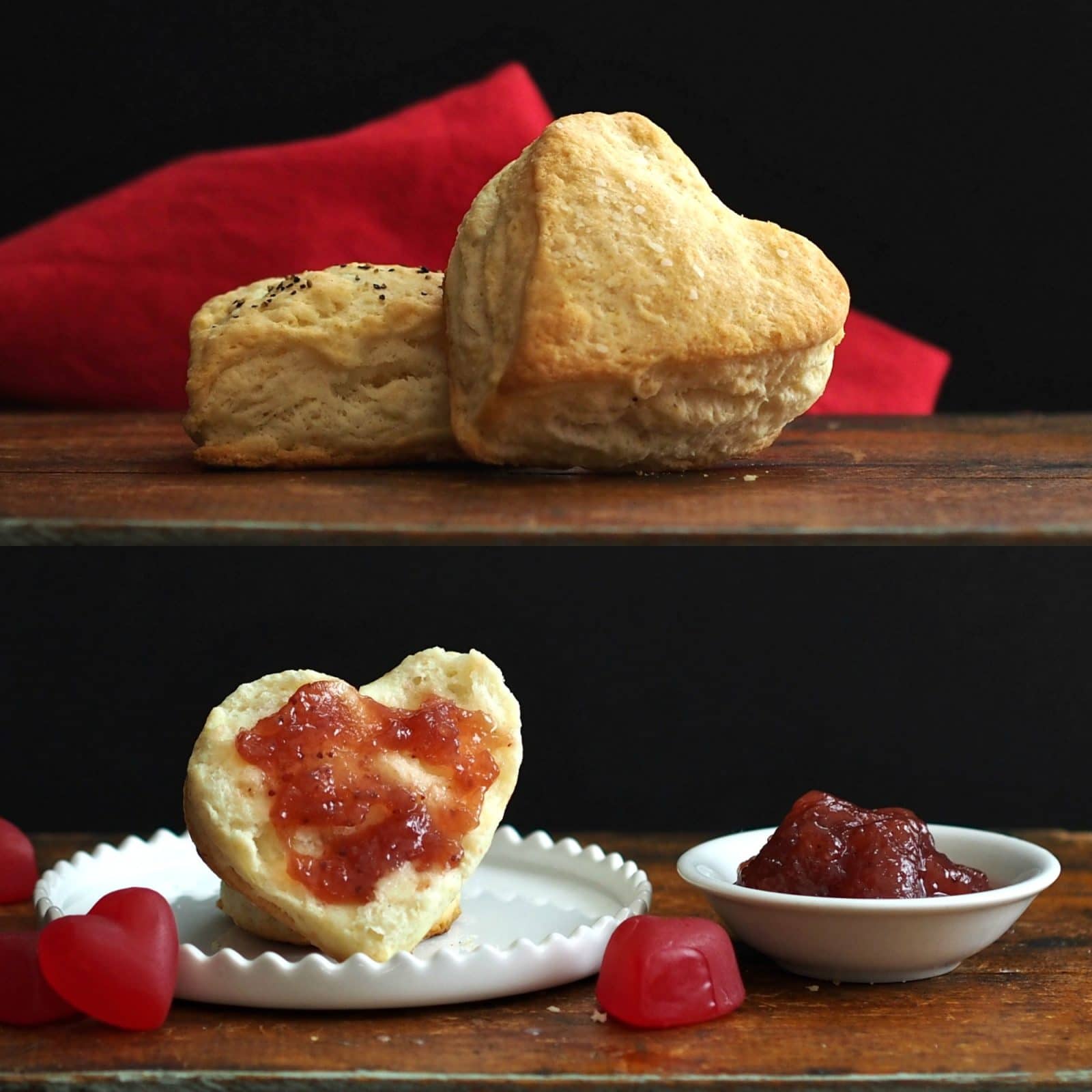 Maybe you want your biscuits dripping in luscious, golden honey or slathered with juicy, strawberry jam. Maybe, like my husband, you want them buried under the best sausage gravy – ever, but even if you are the type who likes their biscuits naked; these Old-Fashioned Biscuits are the biscuits for you.
Now, I don't want you ever to feel bad about yourself, so take the next 30 minutes to make yourself a full tray of these soul-warming biscuits. I'm sure you can find the perfect biscuit cutter to surprise your loved ones.
Enjoy!
Please check back soon, I'll be sharing my secret recipe for Perfect Sausage Gravy.

Old-Fashioned Biscuits
Old-Fashioned Biscuits made with White Lily, Self-Rising Flour are the perfect biscuit. Light and flavorful with a slightly crispy exterior.
Ingredients
6

cups

White Lily Self-rising Flour

plus more for kneading

1-1/2

teaspoon

salt

½

cup

unsalted

cold butter

¼

cup

shortening or lard

2½

cups

buttermilk

see notes*

Melted butter for brushing

this will give the biscuits a golden brown color

Coarse salt for sprinkling on top

optional

Freshly ground black pepper

optional
Instructions
Preheat oven to 450F

In a large bowl, sift together flour and salt.

Pour the flour/salt mixture into a food processor fitted with the steel blade.

Cut the butter and shortening into 1-inch pieces then add them to the flour mixture.

Pulse the mixture a couple of times or just until the mixture resembles coarse crumbs.

Add the milk to the flour/butter mixture and pulse 2-3 times just until the mixture begins to come together and leaves the side of the bowl.

Pour the dough onto a floured surface and knead 10-15 times, adding a little flour when needed to prevent sticking.

Roll out the dough to ½ inch thick and use a biscuit cutter or cookie cutter to cut into desired shapes.

(If wanting to freeze the biscuits for later use, see notes**)

Place cut out dough on a baking sheet 1-inch apart.

Brush melted butter over the biscuits and sprinkle with coarse salt & ground pepper, if desired.

Bake at 450F for 9-10 minutes or until golden brown on top. See notes***

Remove from oven and brush on more melted butter.

Serve immediately.

Enjoy!
Recipe Notes
Notes: If buttermilk is not available, reduce the milk by 2 tablespoons and add 2 tablespoons white vinegar to the milk. Stir and set aside for 1-2 minutes.
*If freezing the biscuits, follow the directions until the "cutting-out" step. Place biscuits on a cooking tray, cover loosely and place in the freezer for 2 hours. Once biscuits are frozen, remove from the tray and place in a zippered freezer bag. When ready to serve, preheat oven to 450F, place biscuits on a baking sheet and brush with melted butter. Bake the biscuits 15 minutes or until golden on top. The biscuits will be just as delicious, but won't be as tall.
***I used a small biscuit cutter. If making larger biscuits, adjust the cooking time.