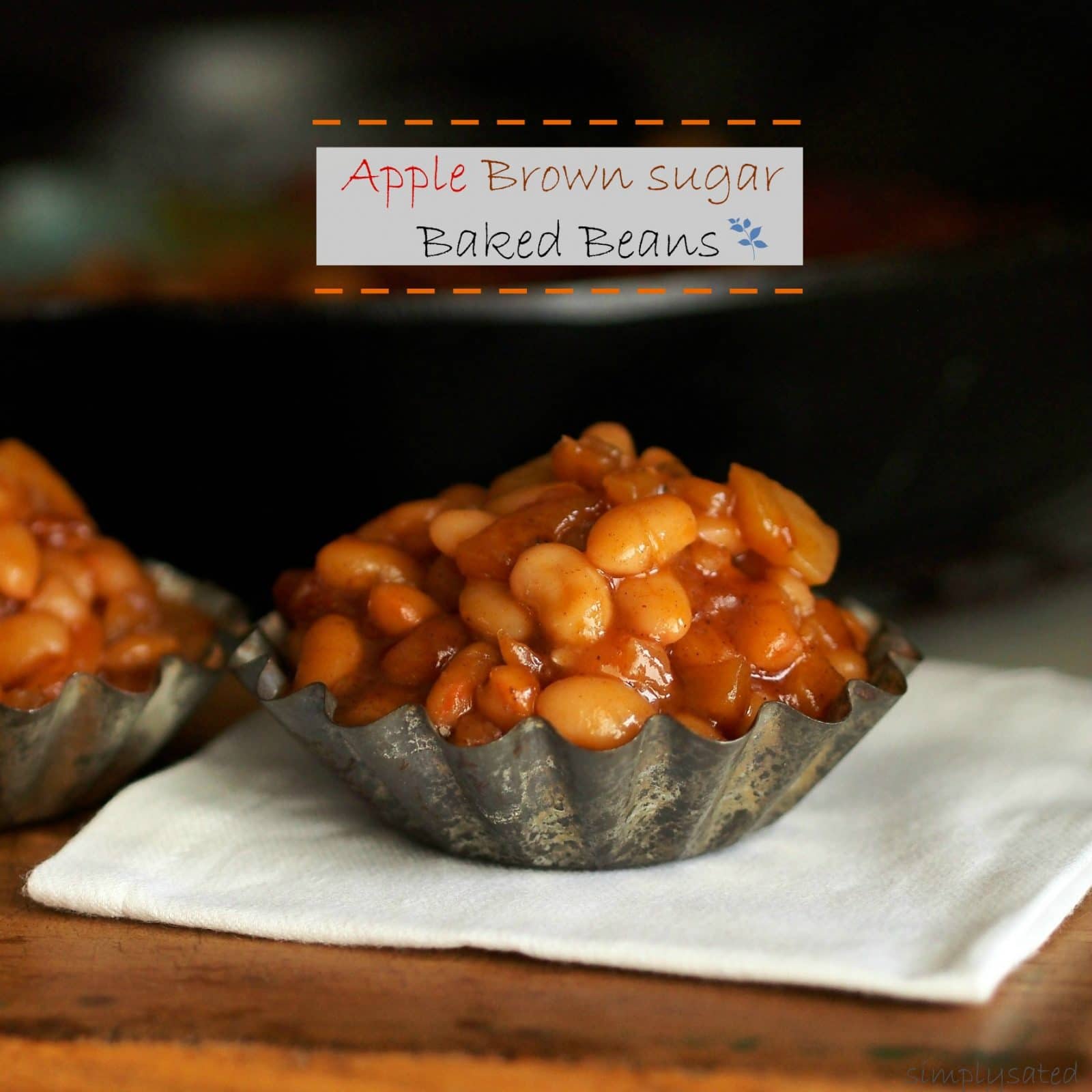 Apple Brown Sugar Baked Beans.
I LOVE beans, my husband does not!
Long ago, and in what seems like a far away land (before marriage), my husband hated beans. Baked Beans are one of my favorite foods and I couldn't understand what it was he didn't like. I had to think long and hard before agreeing to marry a man who didn't love beans but finally came to the conclusion it was his taste buds that were flawed and not his character.
I asked him, "How can you not love a food that creates so much laughter?"
Beans, beans, the musical fruit
the more you eat, the more you toot
The more you toot, the better you feel
so eat your beans at every meal!
Beans were a staple in my childhood home. My mother made the Best-Ever Baked Beans and, as a result, my dad kept my sisters and me in stitches all the time.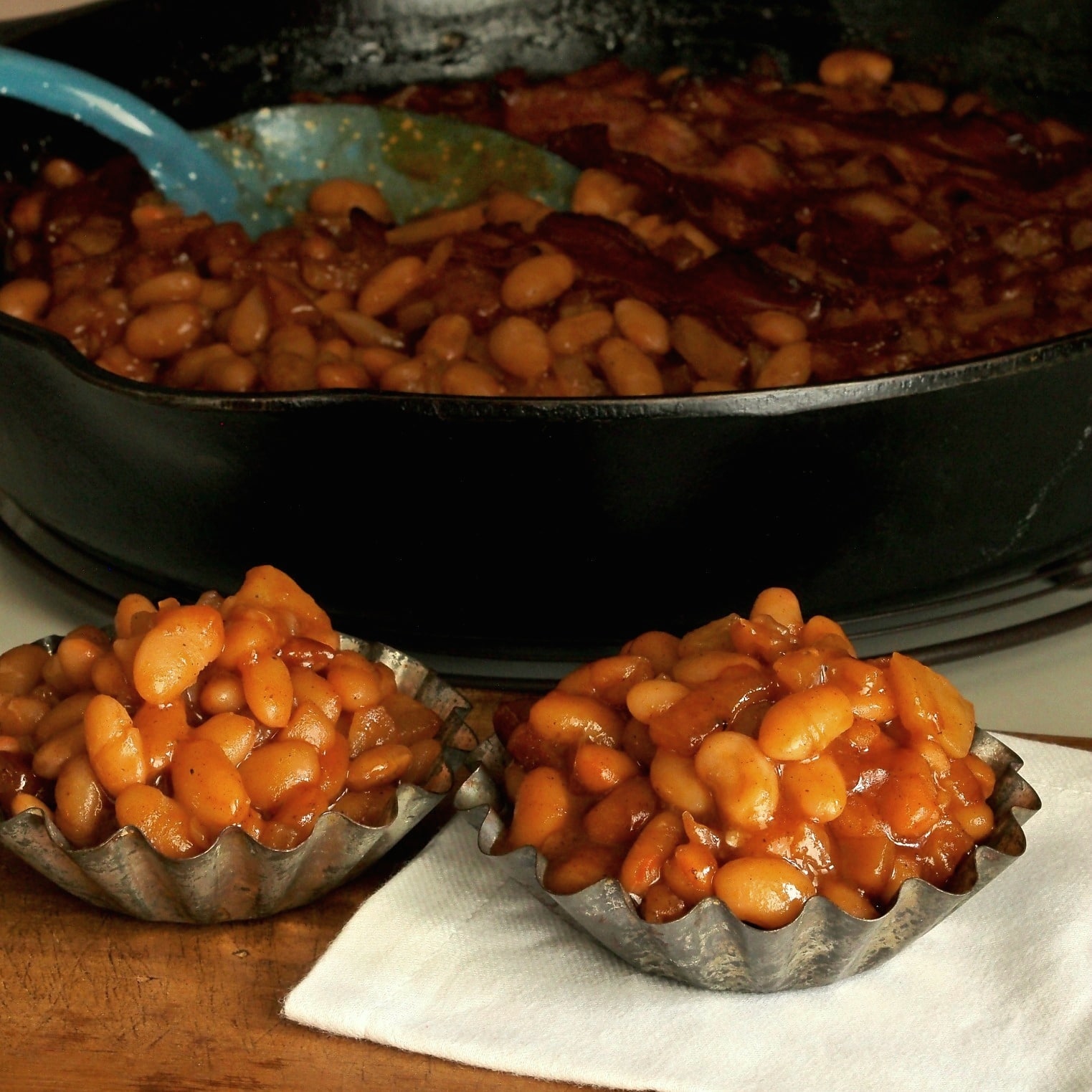 After almost 38 years of cooking for my husband, he now likes beans but only when they are surrounded by other ingredients as in chili or nachos. It took me several years and this recipe to hear him say anything remotely good about baked beans. After tasting Apple Brown Sugar Baked Beans, these are the words he spoke, "These are good. I don't love beans, but these are good." I'll take that!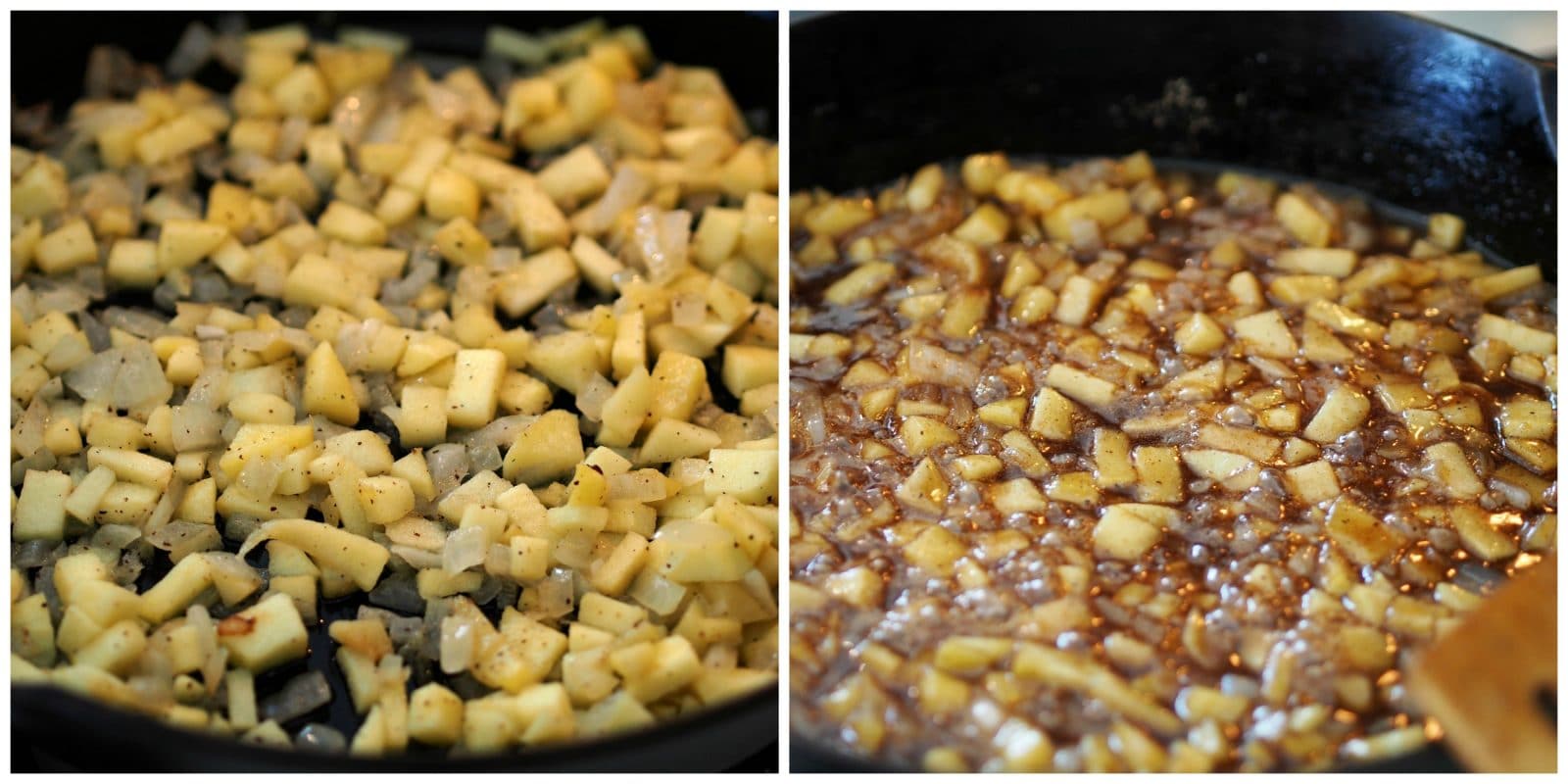 I'm sure your response will be much more heartfelt and enthusiastic. In truth, these beans are fantastic. This recipe has it all except meat (other than bacon) and you could sure add sausage, brisket, pork or hamburger if you want. I love the flavor combinations, the sauteed apples and onions, the beans infused with bacon drippings, the spice – it is just so good.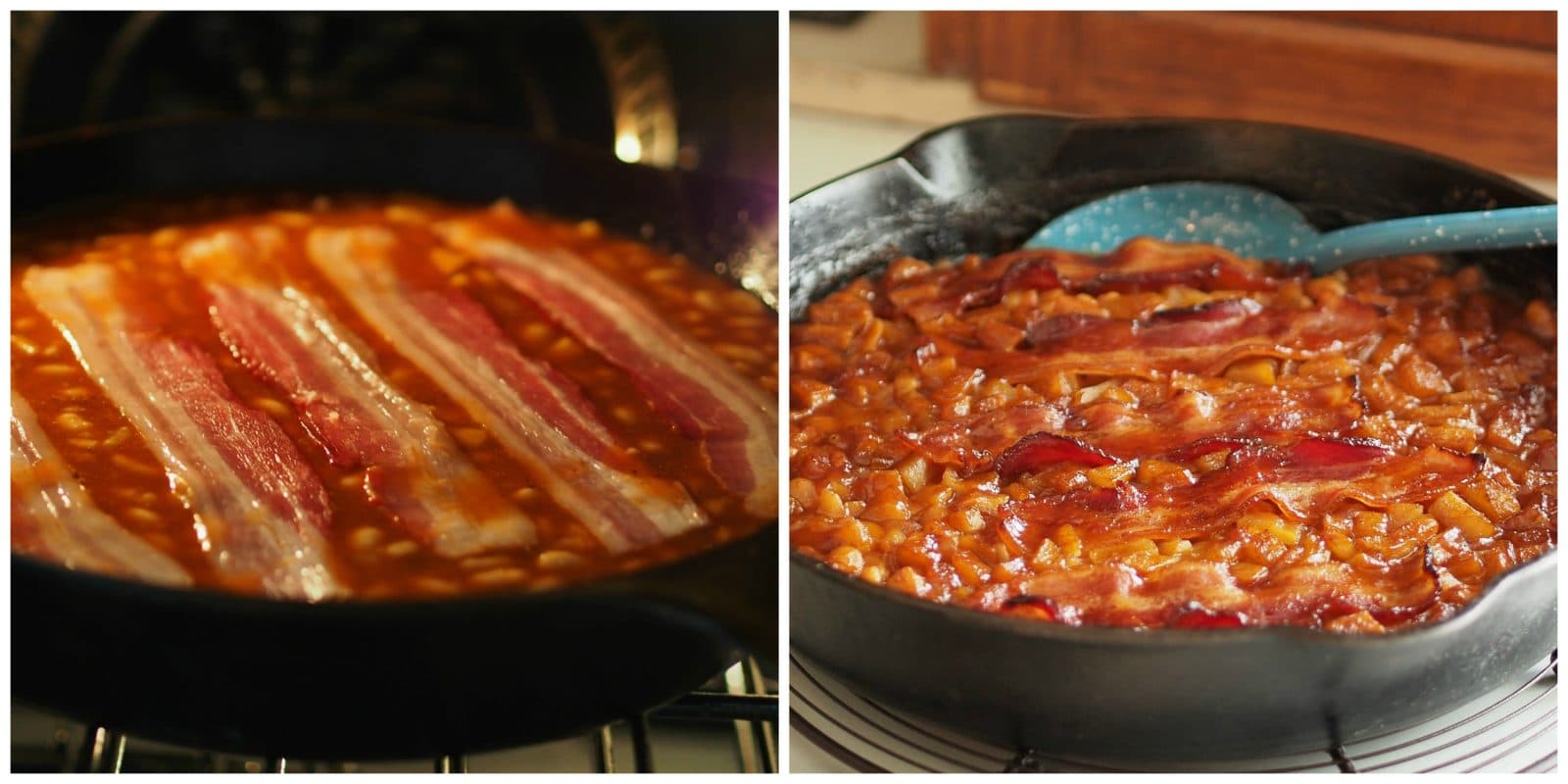 It is one of my two favorite baked bean recipes. My mom's is the other and I will share that in the future.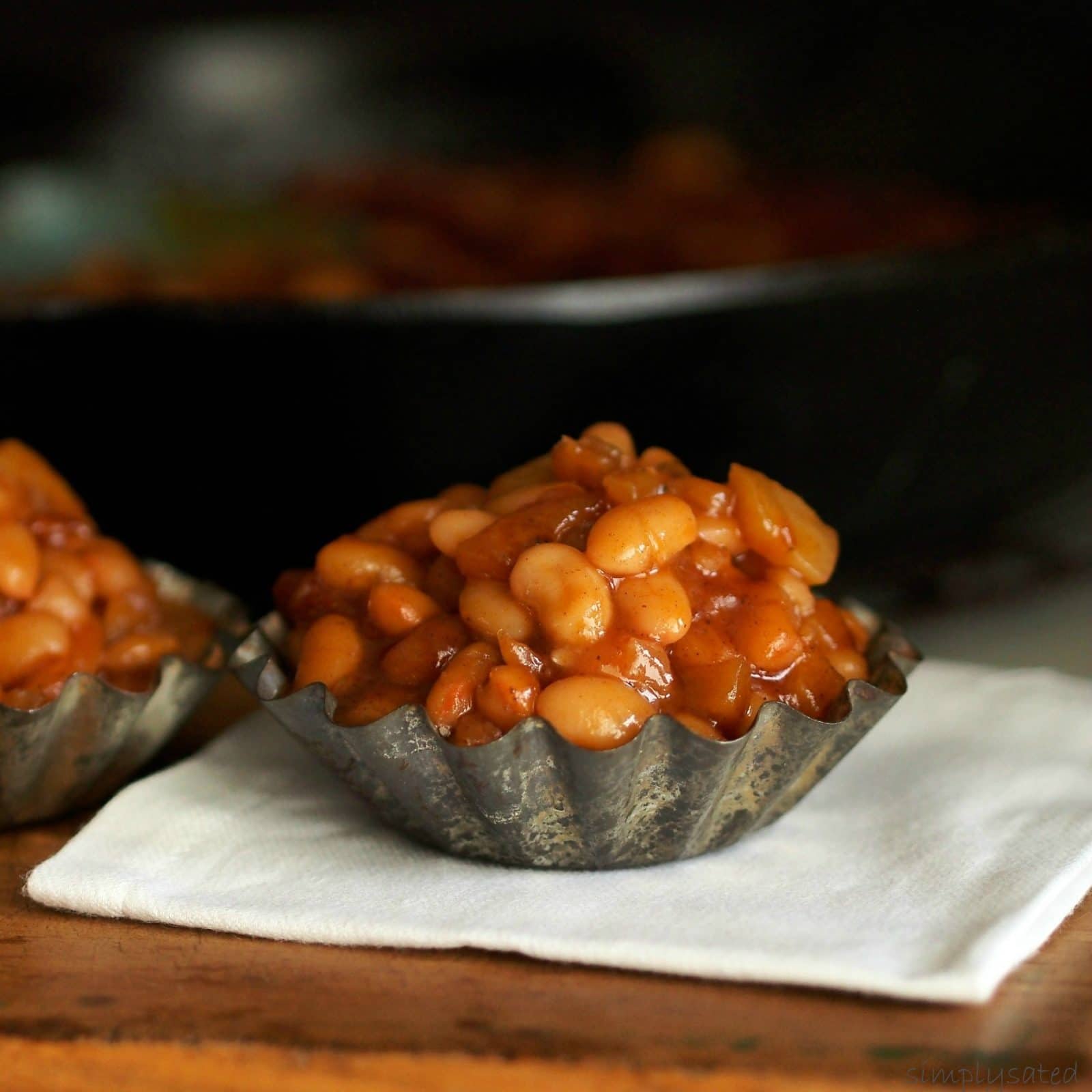 Now remember – to hear the laughter and the squeals, eat beans at every meal.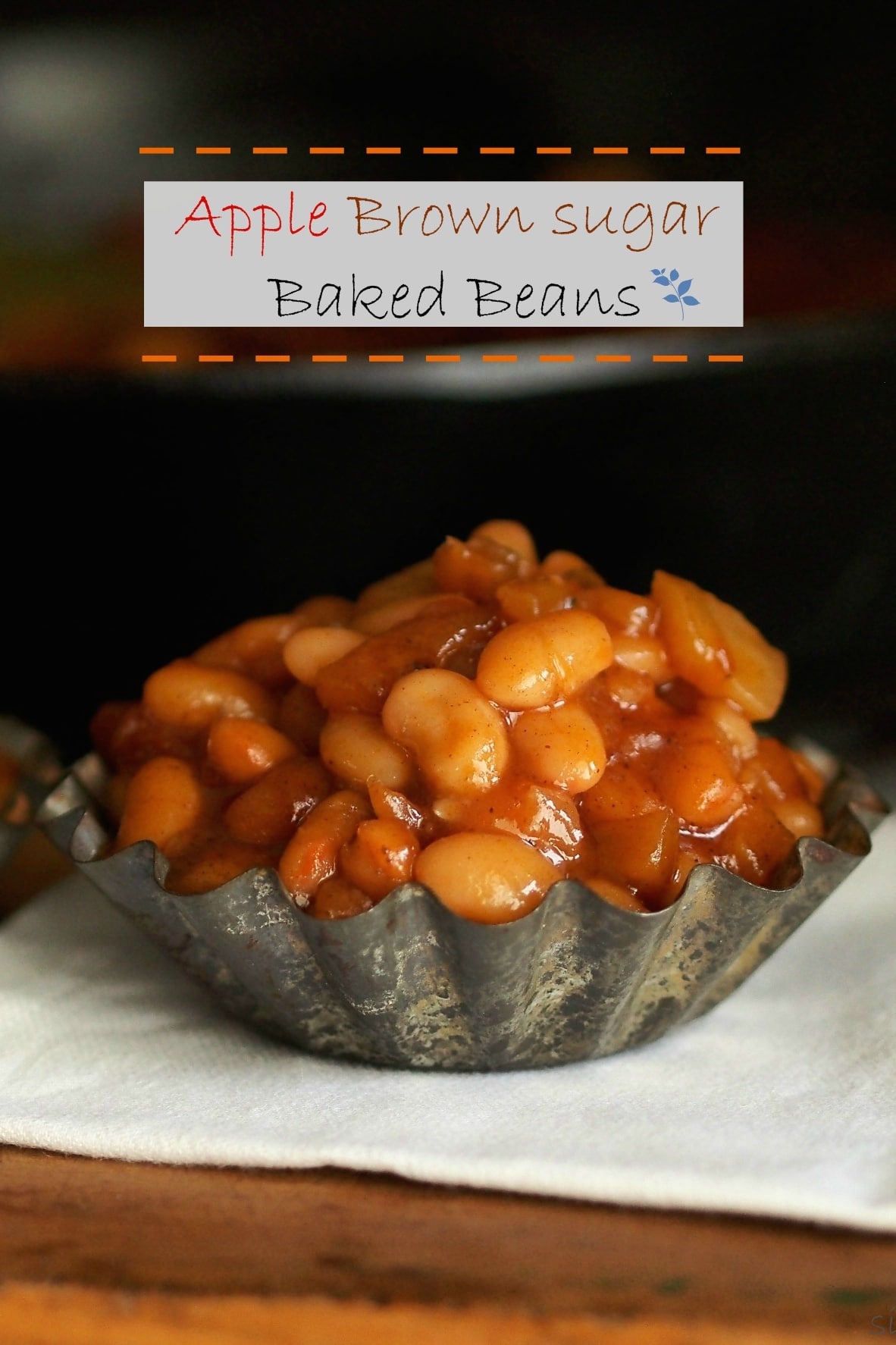 Enjoy!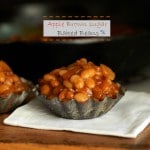 Apple Brown Sugar Baked Beans
Apple Brown Sugar Baked Beans - the perfect side dish for any meat, but especially terrific with pork or brisket. This dish can be baked in the oven or cooked in a crock pot.---------------------------- Randall's Apple Bean Bake original recipe found here: http://randallbeans.com/2013/06/20/randall-apple-bean-bake/
Total Time
1
hour
15
minutes
Ingredients
1 48-

ounce

jar Randall Great Northern Beans drained - rinsed or not

4

tablespoons

butter

1

tablespoon

canola oil

2

large Granny Smith or other baking apples

peeled & diced

½

cup

sweet onion – peeled & diced

1/2

cup

brown sugar

1/4

cup

white sugar

1

teaspoon

cinnamon

1/4

teaspoon

nutmeg or apple pie spice

1/8

teaspoon

red pepper flakes - optional

1

teaspoon

salt

½

teaspoon

ground black pepper

1/2

cup

ketchup

1-2

tablespoons

molasses

1

teaspoon

cider vinegar

1

tablespoon

Country Bob's Steak Sauce – optional

4-5

slices

center-cut bacon

Cooked meat of your choice: brisket

hamburger, pork, bacon - optional
Instructions
Preheat oven to 400F

Spray a 2-quart casserole dish with cooking spray.

In large cast-iron skillet, melt butter, add diced apples and diced onion then cook until tender about 5 minutes.

Add brown sugar, white sugar, cinnamon, red pepper flakes, salt & pepper, stir until well combined.

Cook until sugar is melted.

Stir in ketchup, molasses, vinegar and County Bob's (if using). Stir well.

Add beans and mix well.

Place bacon slices over the top.

Pour mixture into the prepared 2 quart casserole.

Bake in a 400F oven for about 45 mins-1 hour.

If desired, remove the bacon before serving.

Serves 6 to 8.
Recipe Notes
Crock Pot Instructions:
Spray the crock pot with cooking spray.
Sautee apples and onions in a large skillet then place all ingredients in a crock pot or slow-cooker. Cook on high 2-3 hours or low 4 hours. Remove the bacon before serving.