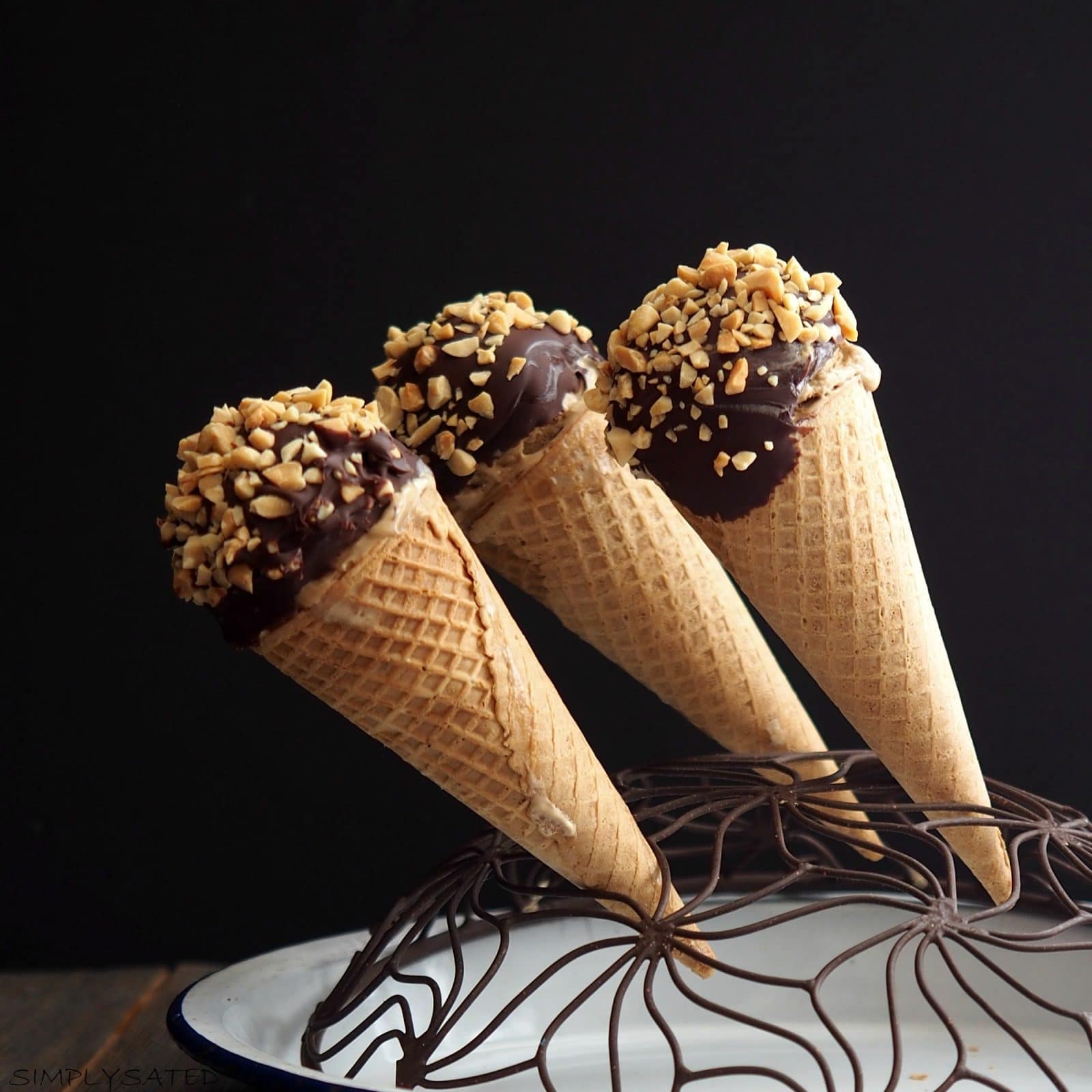 I made Homemade Drumsticks today and the kid in me is has a huge smile on her face.
Once again, I'm nine years old and hear the jingle of the ice cream truck. The truck is on the street behind our home, past the 300 year-old oak in the backyard and beyond the creek. With adrenaline pumping, and just enough time, my sisters and I search the house for enough dimes and quarters to buy each of us an ice cream treat.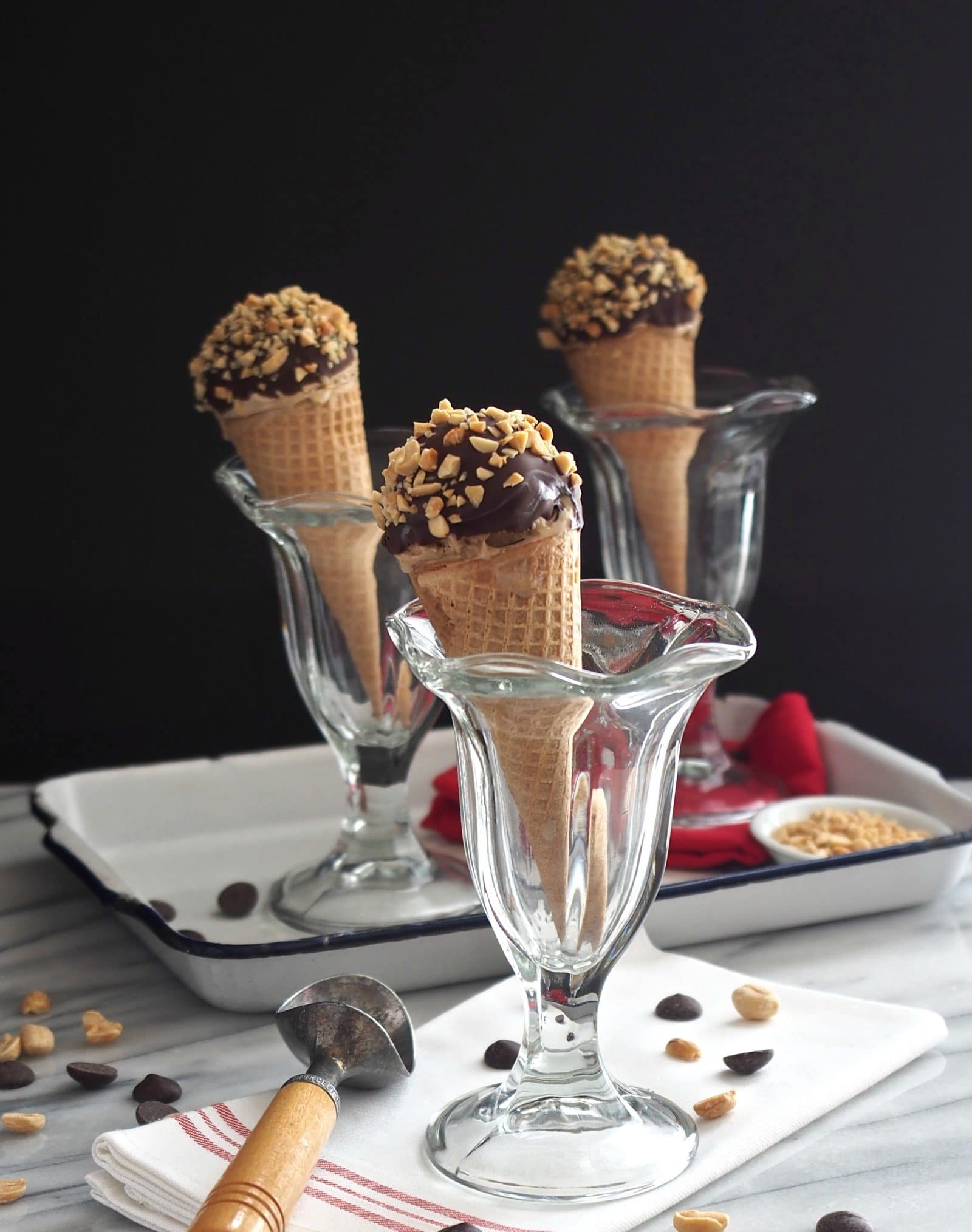 The truck turns at the top of the hill and onto our street as the ice cream truck's jingle rings out again. My sisters and I rush out the screen door, let it slam behind us, and wait at the curb.
We stand there trying to decide which one of our favorites to choose: will it be a Banana Bomb Pop, an Ice Cream Sandwich or a Drumstick. Finally, and with one last ding of the bell, the truck stops in front of us.  We each make our request, walk away with our chosen treat and settle down to enjoy one of summer's best moments.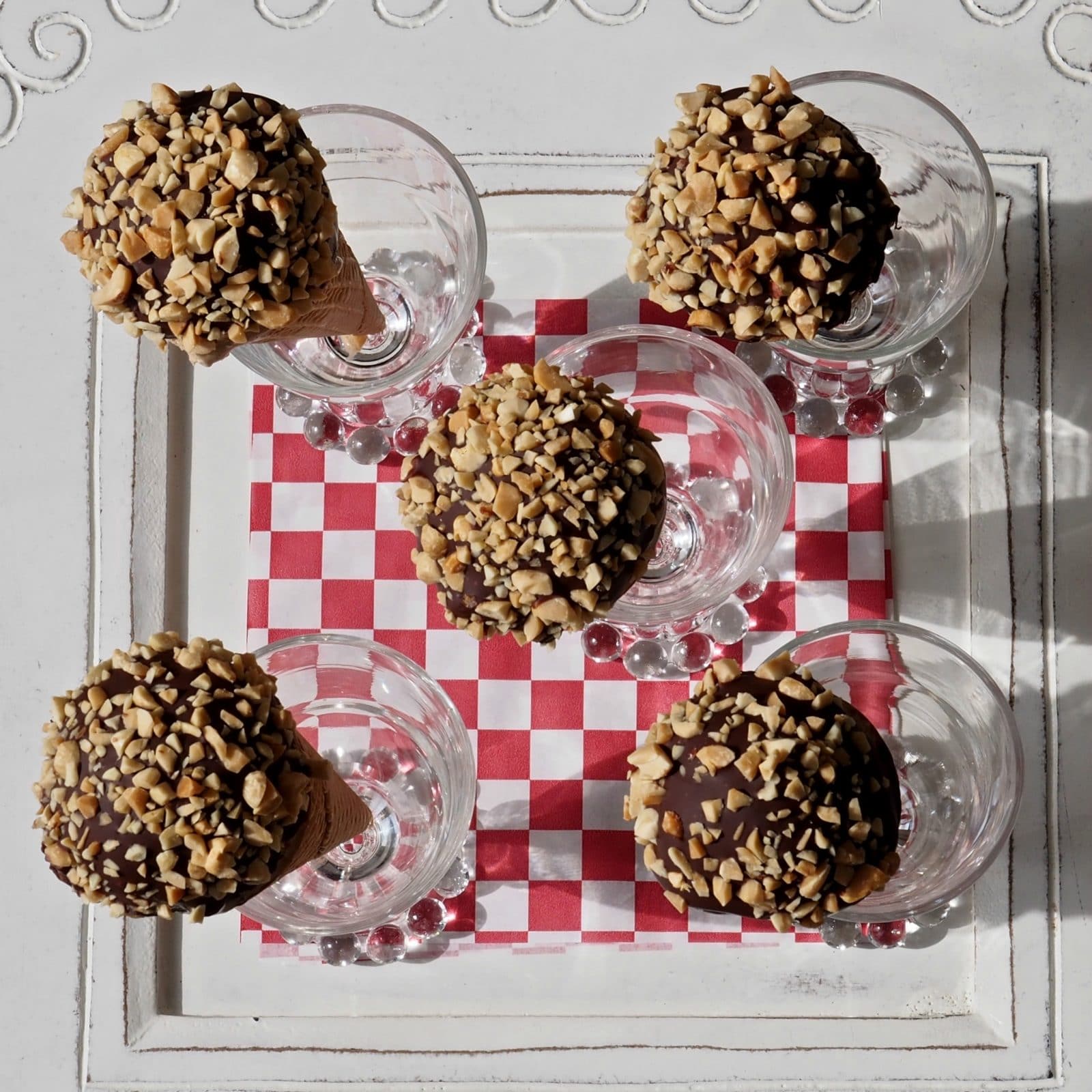 Yep, that is where my thoughts are today and I have my friend Michaela, from An Affair from The Heart, to thank. You might have noticed the Freaky Friday sign at the top of my post and wondered what is going on. Well, Michaela had the terrific idea of several food bloggers making and sharing one recipe from one other food blogger.   We would then each share our recreations. Food bloggers are a fun group and this is yet another way to get to know each other and try out others' terrific recipes. Michaela drew my name to be the blogger with the distinct pleasure of recreating one of her recipes.  Yea!!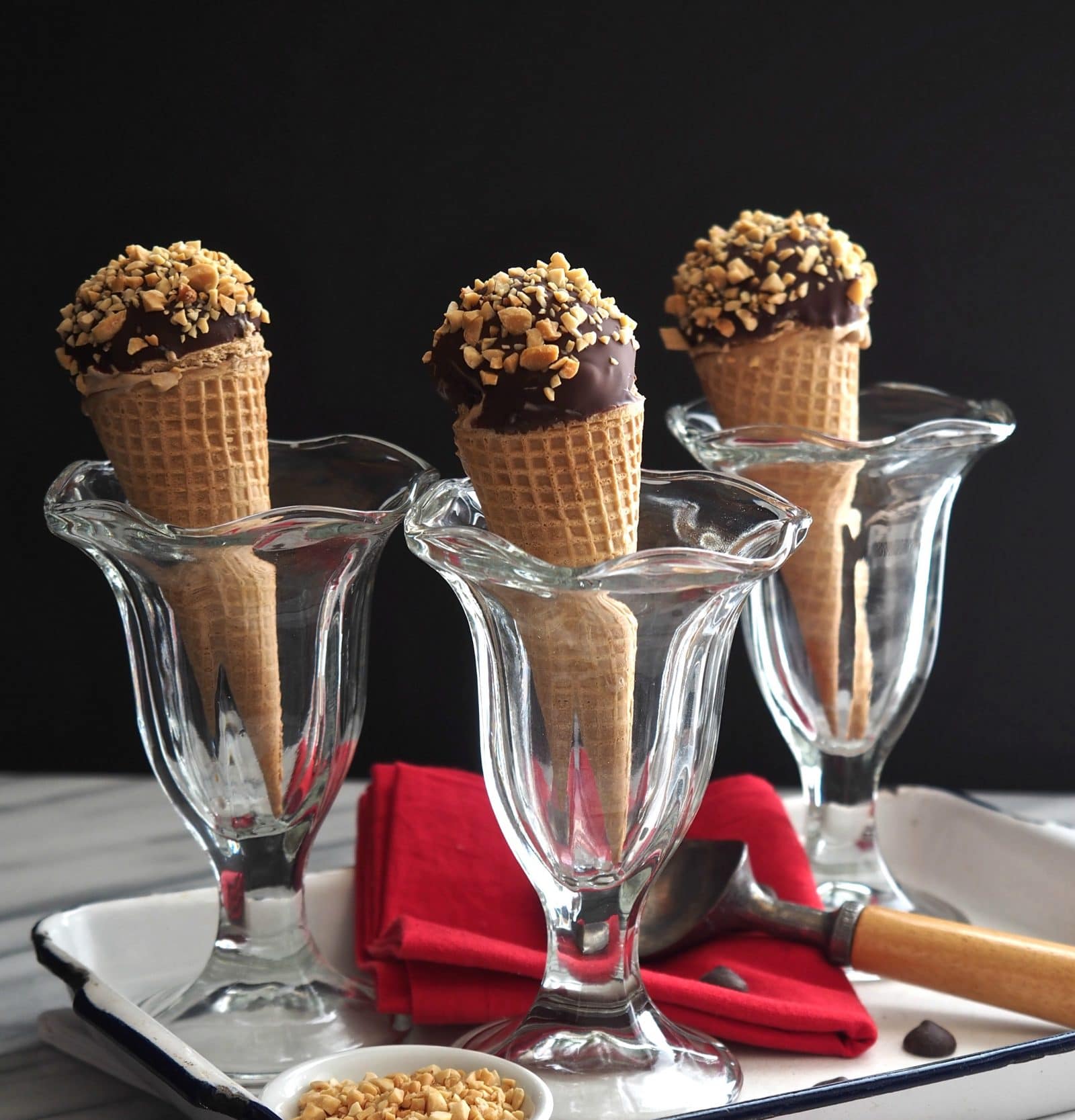 Michaela's blog, An Affair from the Heart is all about love – love for her family and her love of cooking, and she does an incredible job blending her loves together. This is my favorite Michaela quote from her blog.
"These days, our oldest is away at college, our second oldest has high school activities and a job that keeps her very busy.   The twins play sports and have other activities, but we sit down every evening at the kitchen table (no electronics allowed) and eat together as a family. Whoever is there, or whoever may stop by, there is always plenty; but nothing makes me happier than when EVERYONE is home, and I look around my table and there is a 'seat in every seat.' Then my heart is full."
Now you know why I call sharing one of her recipes my distinct pleasure.
After perusing An Affair from the Heart, I found several recipes I knew I would love and here some of my favorites: Philly Cheese Steak Sloppy Joes, Strawberry Cheesecake Ice Cream Torte and The Italian Wonder Pot.
You can see why I was having a difficult time deciding which recipe to try, but when I came across Michaela's Homemade Drumsticks, I knew immediately it was the recipe for me. Homemade Drumsticks would be fun to make and "fun" was at the top of the day's agenda.
I had a blast today. It was so much fun recreating this much cherished and delicious childhood treat. These Homemade Drumsticks taste just like the ones from my childhood. The only difference is you can choose to make any flavor, so I chose to make mine coffee flavored. So, put on your ice cream truck driver's cap, play the ice cream truck jingle and get busy. Every "kid" in your house will thank you.
Enjoy!
Here is the list of other bloggers involved in Freaky Friday.  Please take a few minutes to check out their blogs and fantastic recipes.  I KNOW you will find many culinary gems.
Participating Bloggers:
A Dish Of Daily Life
An Affair from the Heart
Aunt Bee's Recipes
Big Rigs 'n Lil Cookies
Café Terra Blog
Full Belly Sisters
Honey & Birch
Life Currents
Pic Nic
Simply Sated
Stephie Cooks
The Foodie Affair
Who Needs A Cape?
Click here to see photos of Freaky Friday posts.
HOMEMADE DRUMSTICKS
Homemade Drumsticks bring out the "kid" in each of us - just like we used to get from the summer ice cream truck.
Ingredients
½

gallon

ice cream of your choice

6

ice cream sugar cones

hot fudge ice cream topping

or caramel, warmed

mixed chopped nuts or chopped peanuts

6

ounces

semi-sweet chocolate chips

Ghirardelli work well

2

tablespoons

vegetable oil
Instructions
Stand short glasses inside a 9x13 pan. (Be sure top edge of cones are taller than glasses.)

Microwave the hot fudge on HIGH for 15 seconds or until softened enough to pour.

With a spoon, carefully pour hot fudge on the inside and around the sugar cone, letting it drip down the inside and pool in the bottom of the cone.

Remove ice cream from freezer to let thaw a few minutes before filling cones.

Place chocolate chips and oil in a microwave-safe bowl and heat on HIGH until almost all chips have melted. Stir until all chips have melted and mixture is smooth.

Pack ice cream into the cone. (using a fruit juicer, as pictured, makes this step easier)

Using an ice cream scoop, dip a perfect ball-shaped scoop on the top of the cone and press down firmly (but carefully).

Turn cone upside down and dip top of cone in melted chocolate/oil mixture.

Roll the chocolate covered ice cream into the chopped nuts and, if necessary, sprinkle the nuts over the chocolate to coat evenly.

Place the Homemade Drumsticks back in the glasses and place them in the freezer.

Repeat the process until all sugar cones are filled, dipped & sprinkled.

Enjoy!

*If not eating drumsticks immediately, see notes.
Recipe Notes
*If the cones won't be eaten immediately, roll them with parchment paper, place in Ziploc freezer bags and place in an airtight freezer container. The drumsticks will keep up to one month.