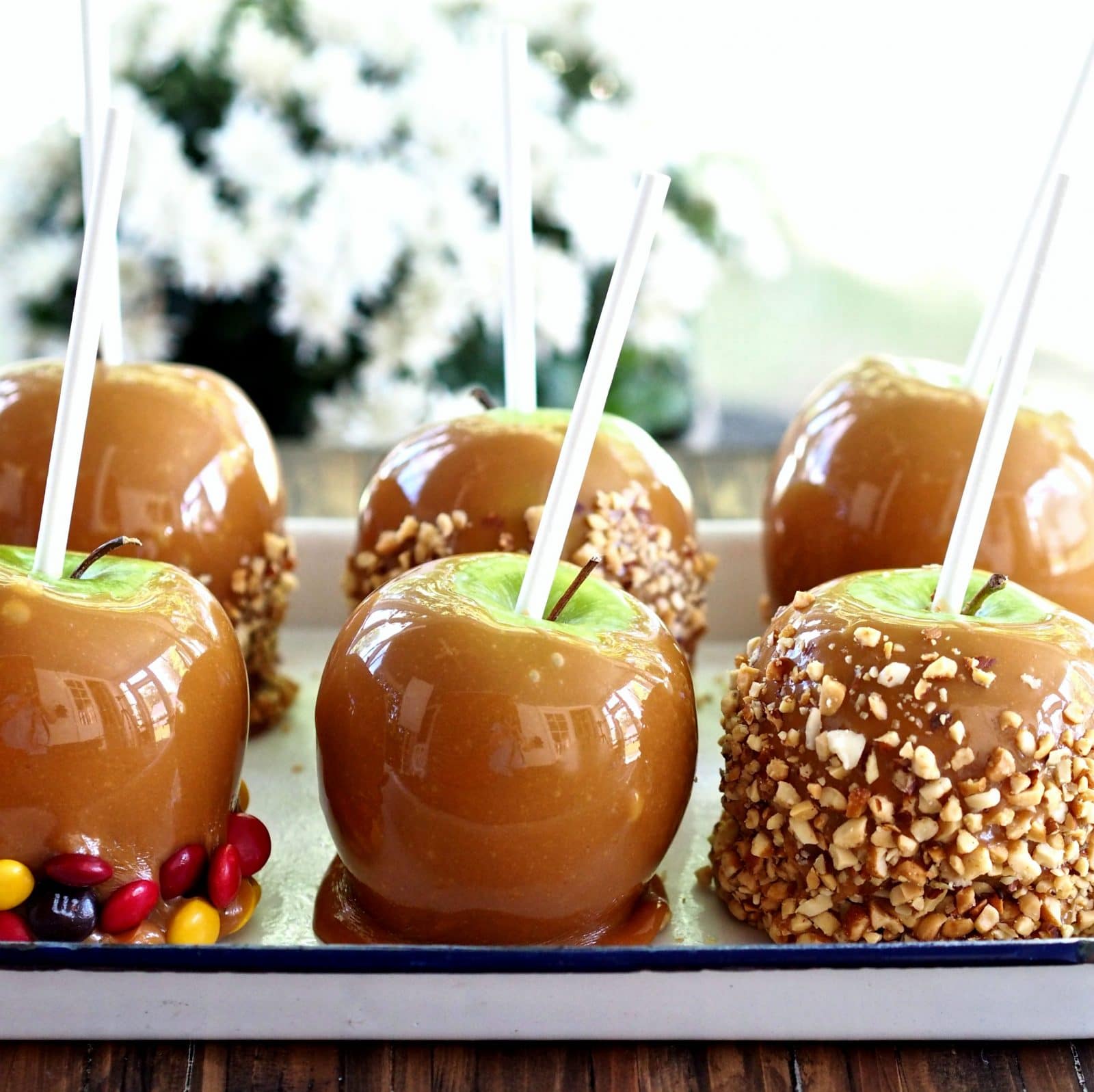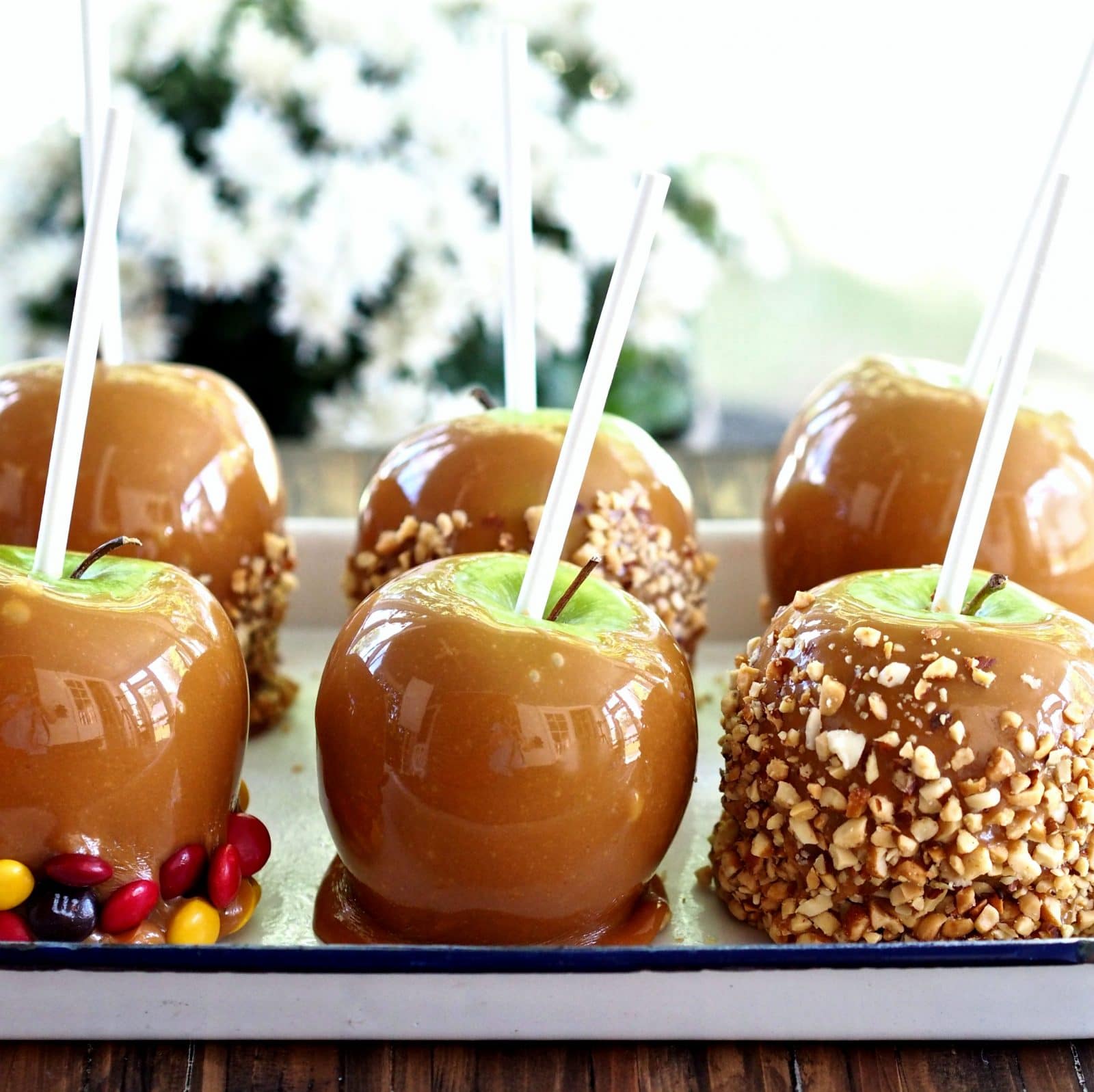 Classic Caramel Apples.
As I've shared before, I love all things fall, and autumn foods, colors, smells, activities, flowers, cooler weather, Halloween and Thanksgiving are just a few of the best things of the season.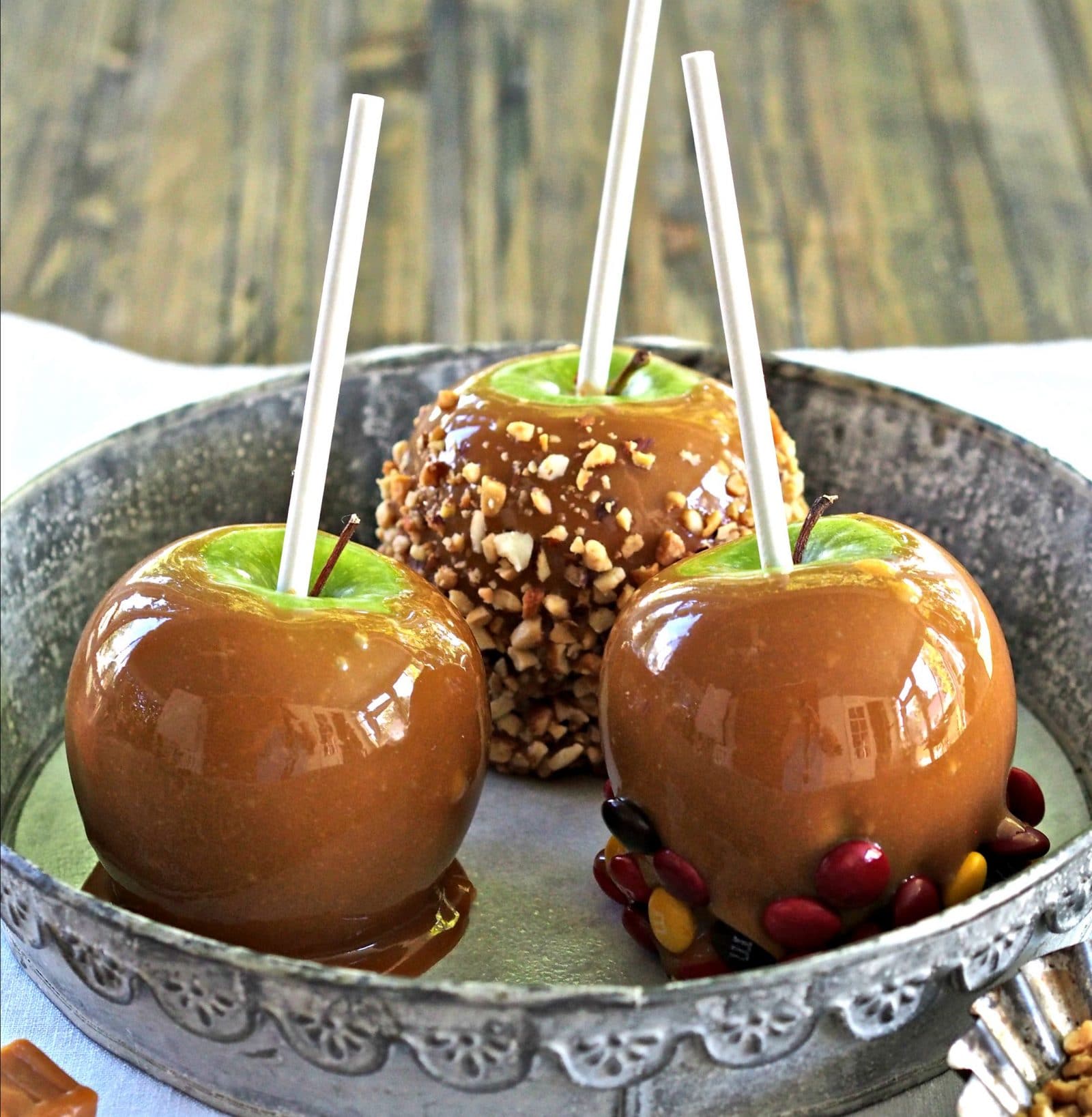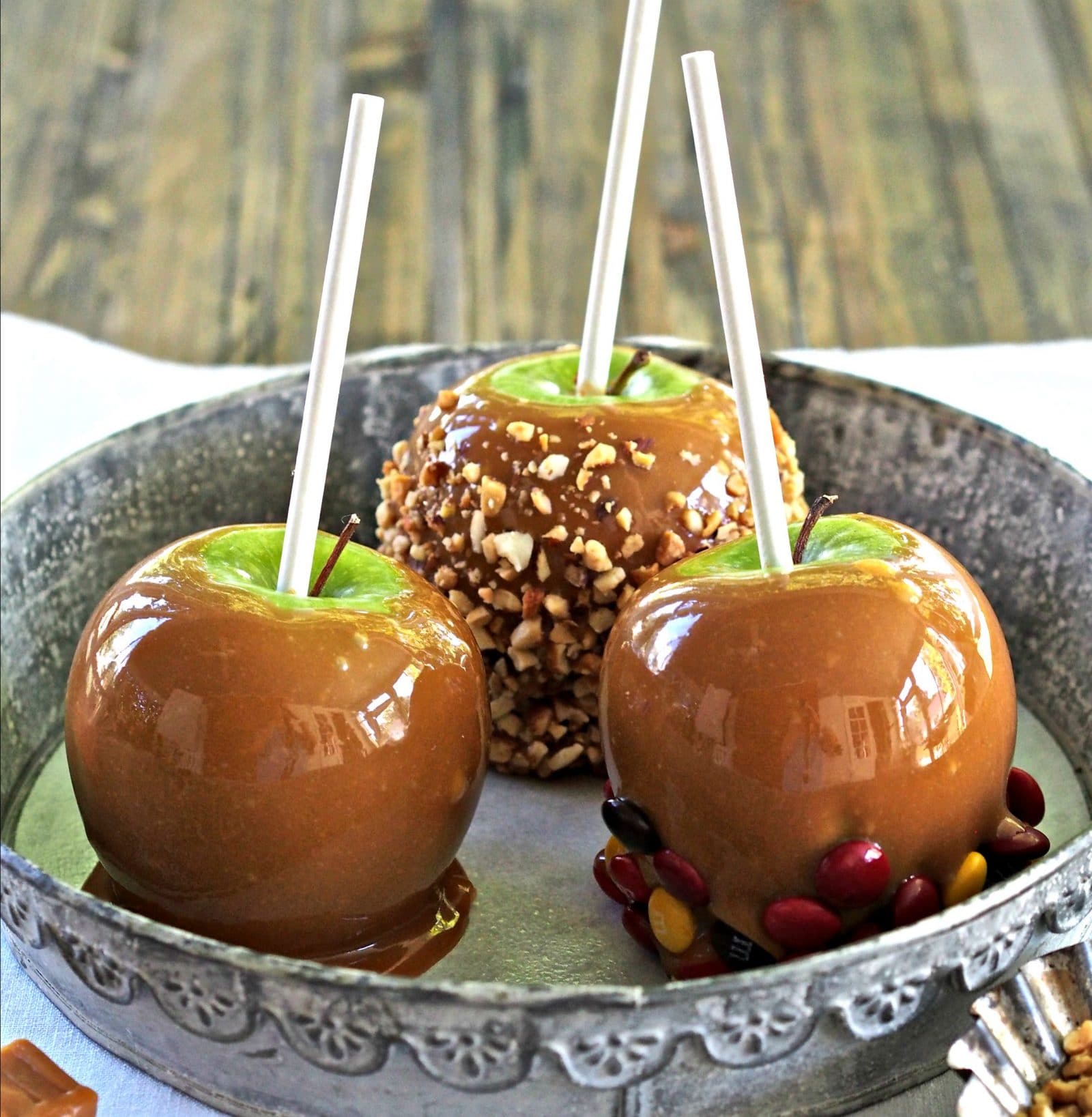 One of the most fun ways to enjoy the season is bouncing along on a hayride on the way to gobble s'mores by a bonfire; another is biting into a chewy, sweet, tart caramel apple on a stick. I do have a bit of advice, though; don't eat a caramel apple while on a hayride. …just sayin'.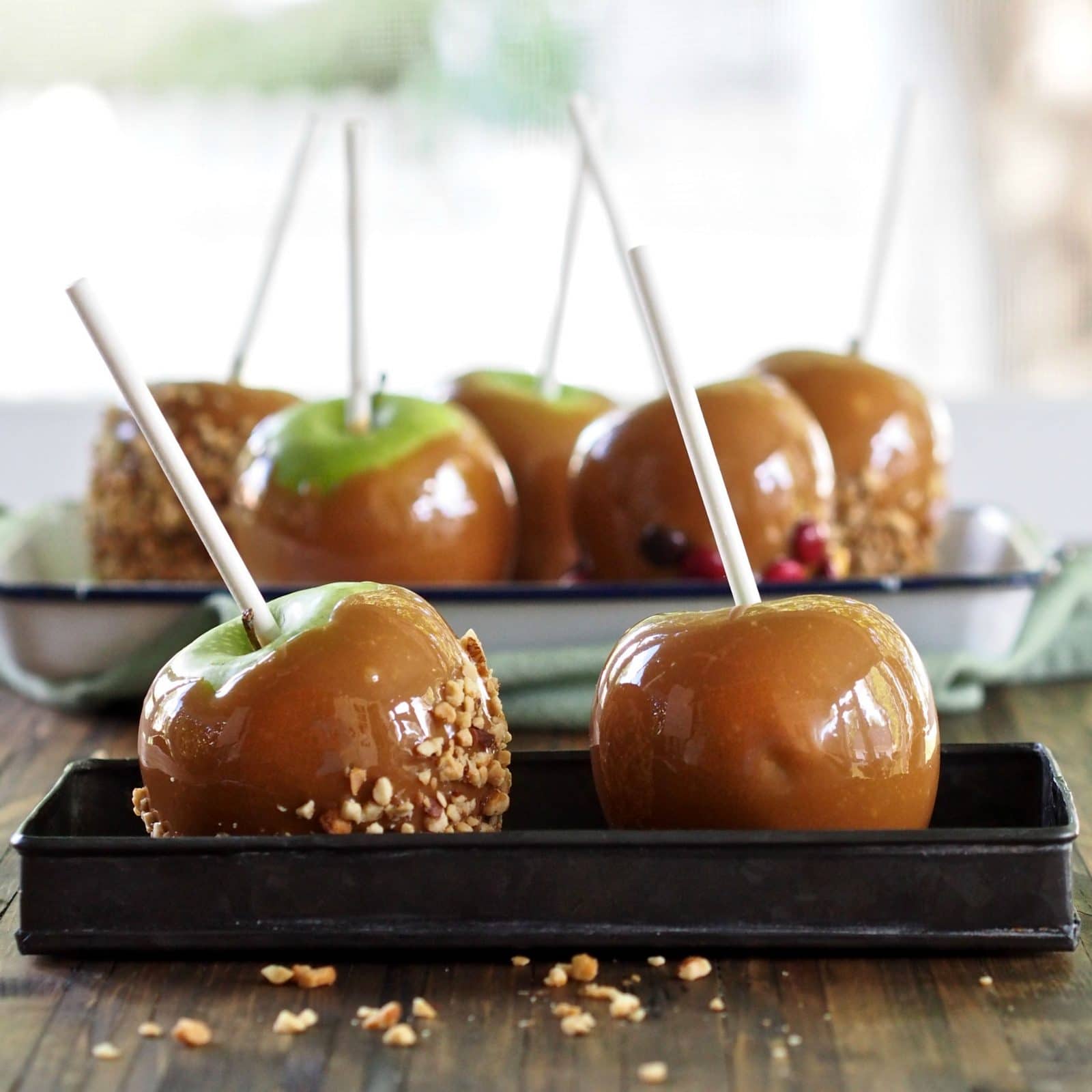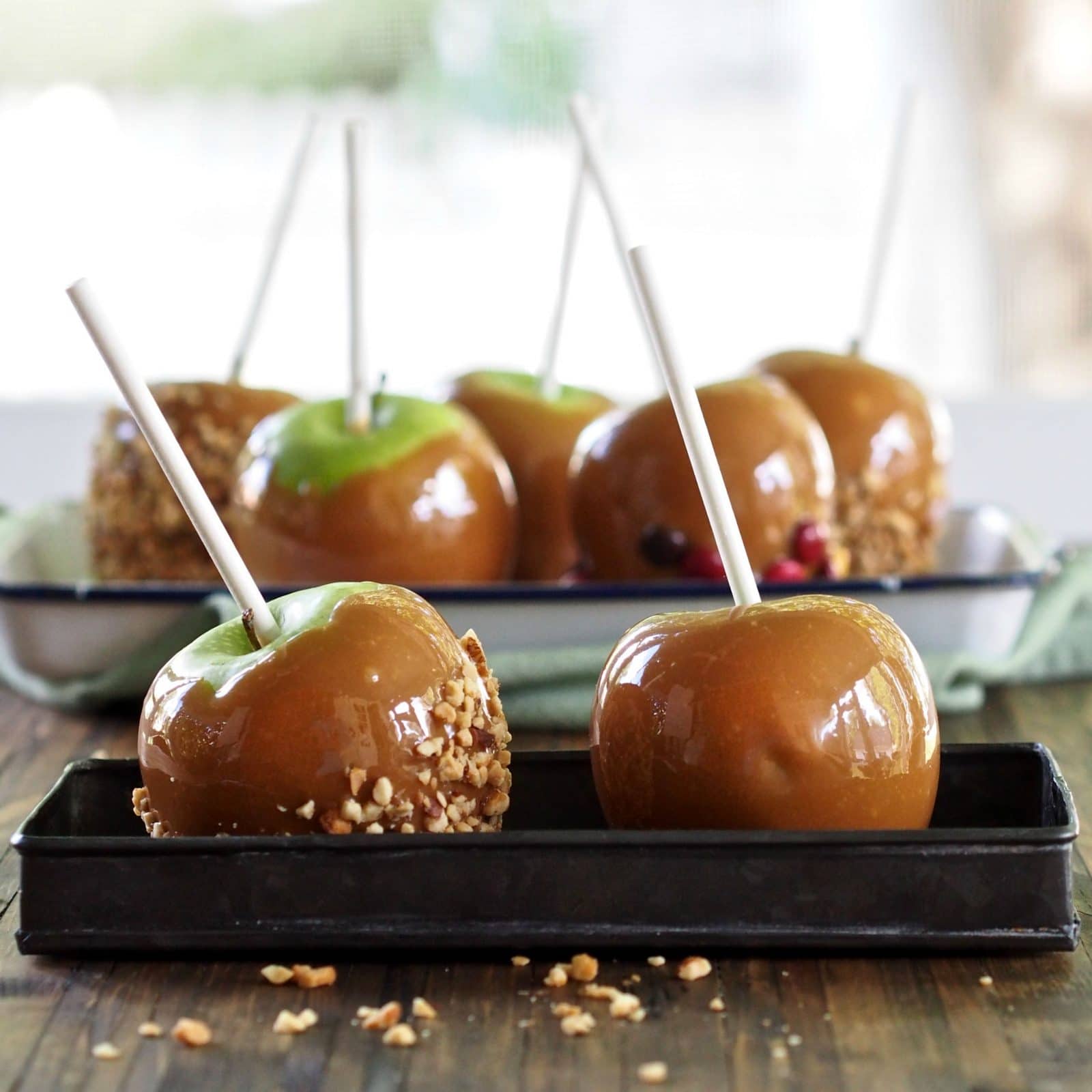 I debated with myself while deciding which type of caramel apples to make for this post. Should I make a traditional caramel apple made with homemade caramel or a quicker, easier method using prepackaged caramels. The quicker version won the debate. The main reason is I want this recipe to be something everyone can make – even if they don't have a candy thermometer, a tool needed to make homemade caramel.
The directions for making Classic Caramel Apples are simple: wash and dry the apples, push a wooden craft stick partially through the core, melt the unwrapped caramels, dip the apples in the caramel and, if desired, roll said apples in your favorite toppings (nut topping is fabulous).    You see, everyone can do this!
In my earlier years, I was a dental assistant and I do want to encourage all readers to follow safe-eating practices while eating Classic Caramel Apples. Do eat them any time you wish (other than on a hayride) just allow yourself a little time and maybe use a knife to cut the apple into bite-size pieces.
Enjoy!
Classic Caramel Apples
Young or old - everyone's most-loved fall treat. Juicy, tart apples smothered in melted caramel then dipped in favorite toppings.
Ingredients
4

Granny Smith Apples

room temperature

4

cookie or wooden craft sticks

1

11 oz bag Kraft Caramels (Caramel Melts can be substituted)

1-2

tablespoon

water

1

teaspoon

vanilla

Toppings: Nut topping

crushed peanuts, M&Ms, crushed Oreos, crushed pretzels, Sea salt flakes. Drizzle with chocolate, if desired.
Instructions
Cover a metal tray with sprayed wax paper or sprayed parchment.

Apples should be room-temperature.

Wash & dry apples. Push a craft stick ¾ through top of apple.

In a small saucepan, heat caramel & water over low heat until caramel is melted, stirring continuously.

Remove from heat and add vanilla, stir well.

Tip saucepan slightly to make a deeper caramel pocket and dip apple in caramel, spinning it around twice to cover completely in caramel and let excess drip back into pan.

Set apple in topping and press topping in slightly.

Place apple onto greased waxed paper or parchment.

Repeat with all apples.

Place tray with apples in fridge 30 minutes to set.

Remove from fridge 10-15 minutes before serving.

*If not serving immediately, cover apples in plastic wrap or cellophane and keep refrigerated until ready to serve.

Enjoy!