Candied Orange Slices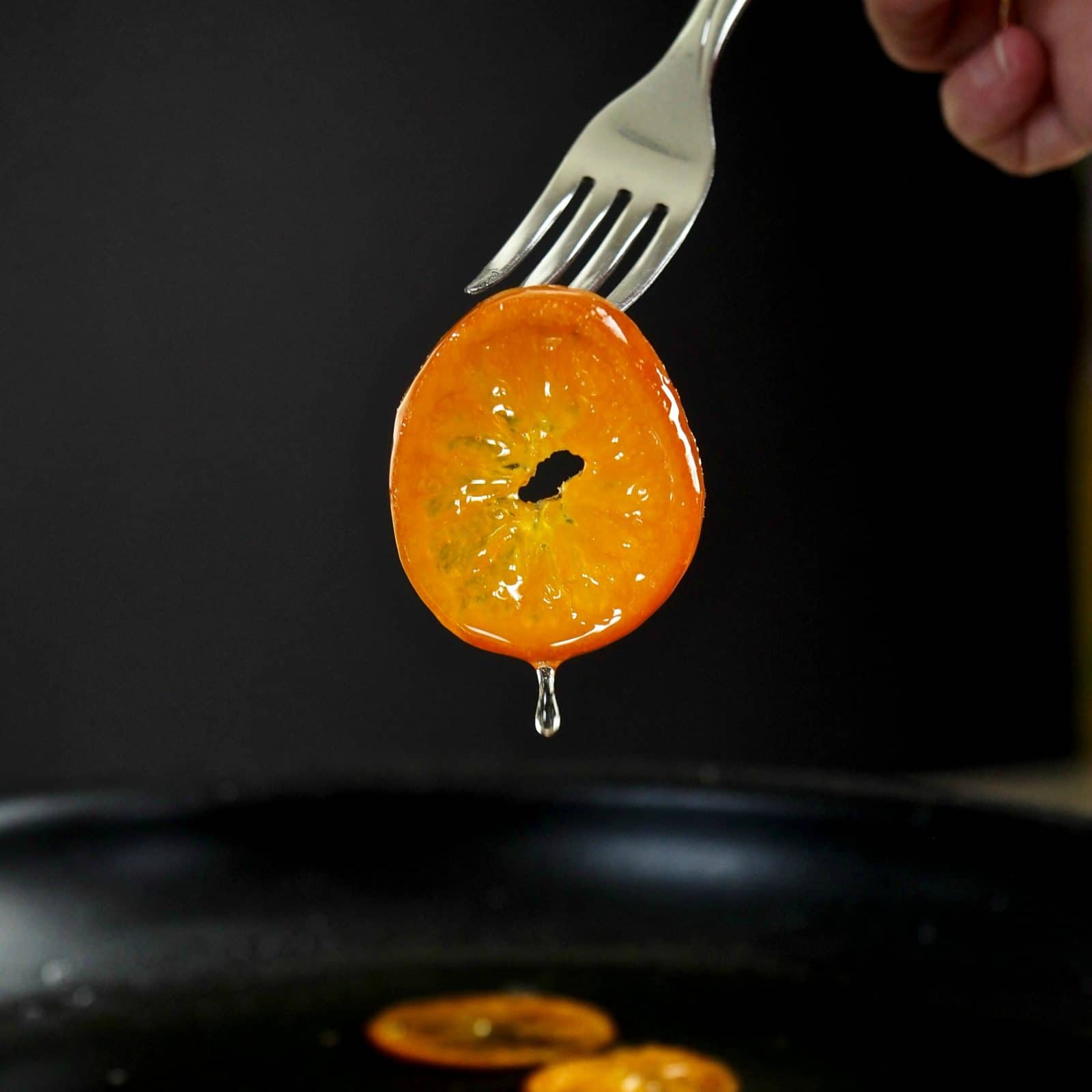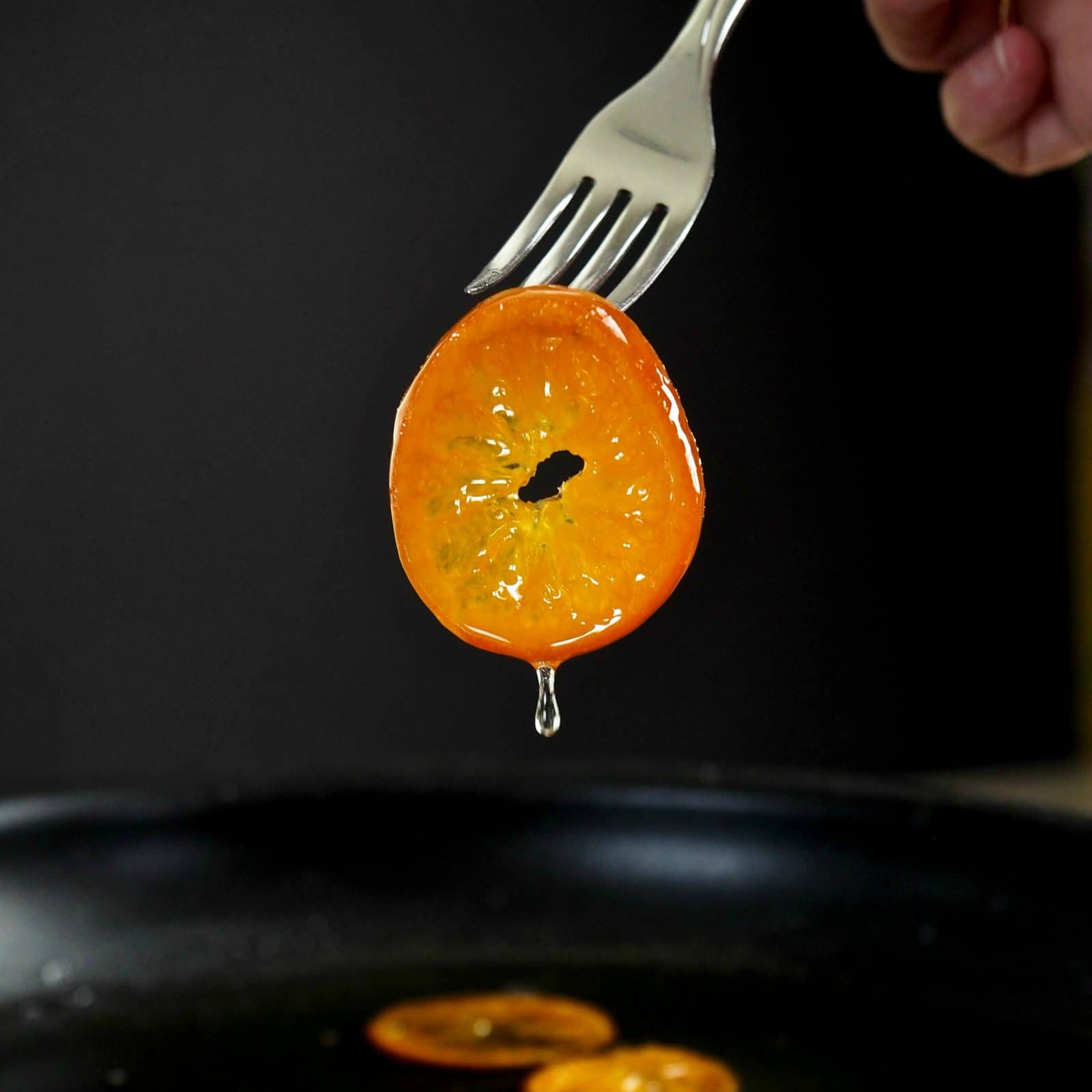 Candied Orange Slices.
My Ode to Orange
Oh, Orange
You never beg for attention.
 All you do is show up
In a room,
Or in a yard,
Or in the sky,
Or pop up from the ground,
Or sit atop somebody's head.
 That's all you ever do
to shine from here to Timbuktu
or at Le Cordon Bleu.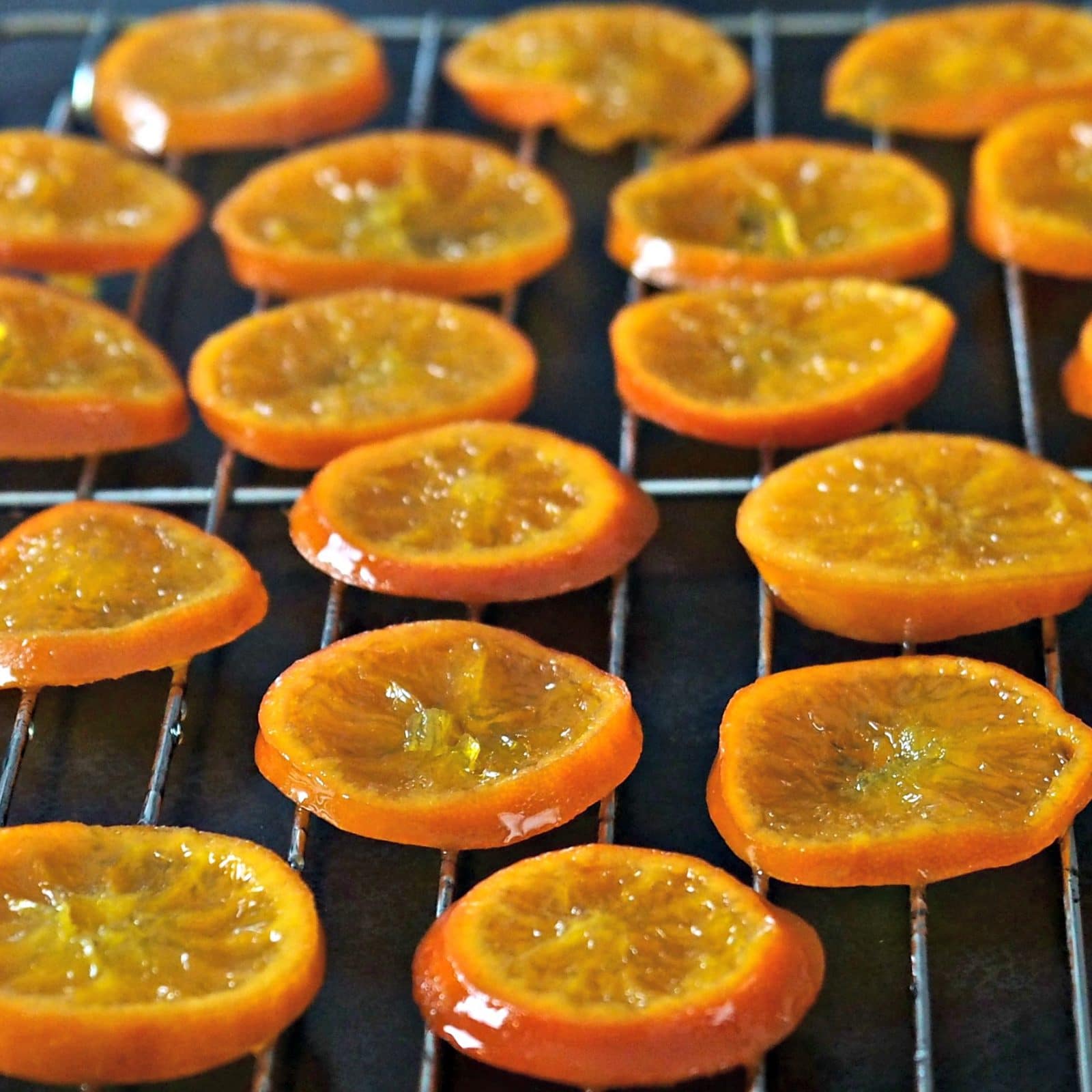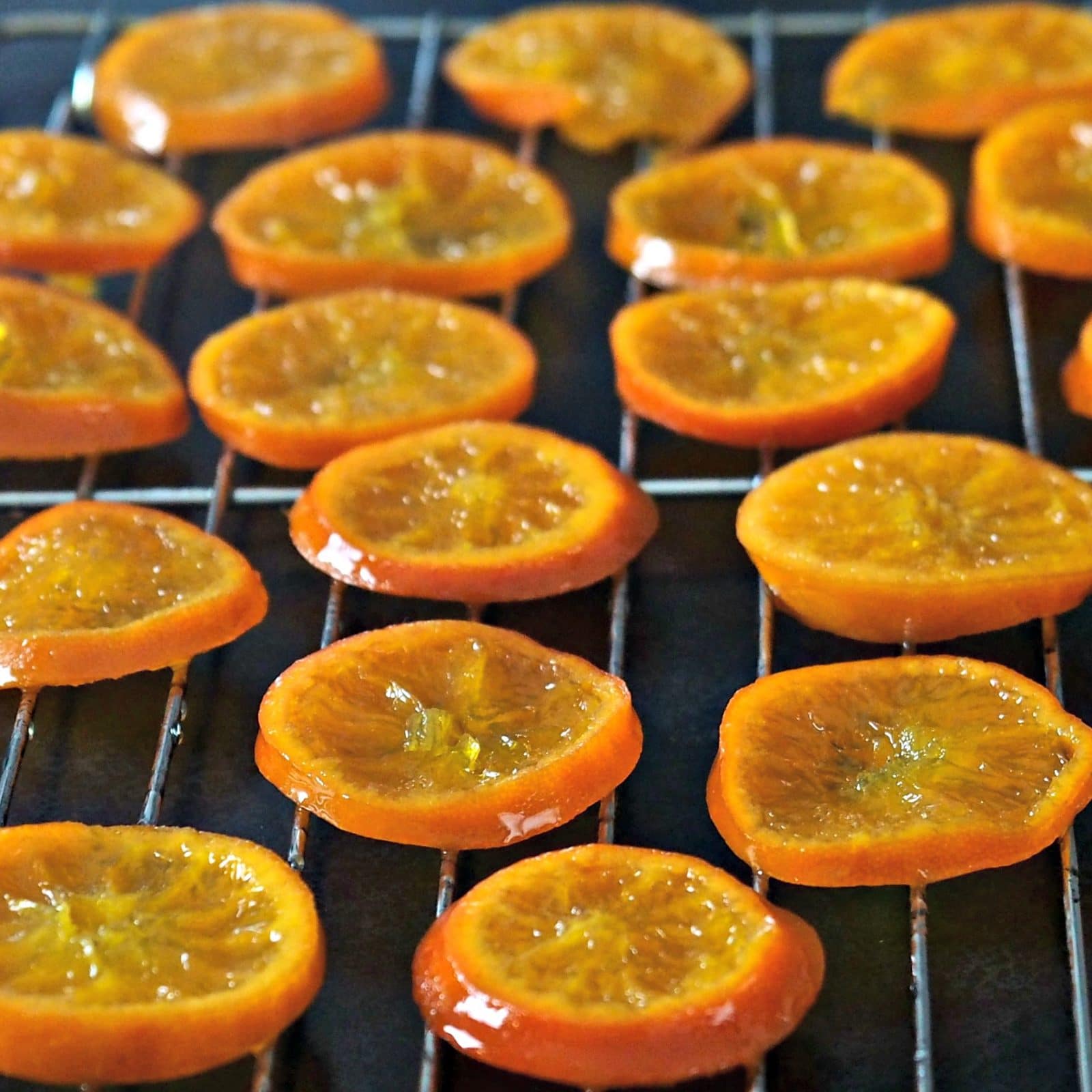 Orange! The food, the color, the essence and the vibrancy it brings to our lives.
Today my home smells orange.   I have been motivated, inspired even, by the mere act of inhaling.   Now I want to share with you these simple steps of making Candied Orange Slices so you can experience your very own renewal.
Steps 1 & 2: Wash and slice oranges no wider than 1/8 inch thick.  I used Mandarin Oranges today.
Steps 3, 4 & 5: Boil, cool & simmer orange slices.
Step 6: Drain orange slices.
Step 7:  Place orange slices on a cooling rack to cool and dry.
Step 8: Use candied oranges for garnishing many delicious desserts, quick breads, salads, and so many other foods.
Step 9: Enjoy your renewal!

Candied Orange Slices
Candied Orange Slices add the special somethin' somethin' to almost any dessert. ...an edible garnish with a sweet citrus bite. Chewy, fresh and gorgeous.
Cook Time
1
hour
5
minutes
Total Time
1
hour
15
minutes
Ingredients
3

Mandarin Oranges

*see notes, sliced into thin rounds not over 1/8-inch thin. Discard seeds and end cuts.

Large bowl of ice water

2

cups

granulated sugar

2

cups

water

2

tablespoons

fresh orange juice

Extra sugar

optional
Instructions
Fill a large bowl with ice water and set aside.

Bring a medium saucepan of water to a boil and add orange slices.

Boil 1 minute then place in the bowl of ice water until cooled. Drain.

In a large skillet over medium heat, bring 2 cups sugar, 2 cups water and 2 tablespoons orange juice just to a boil, and heat until sugar dissolves (stir occasionally).

Turn heat to medium-low and place orange slices in the sugar-water in a single layer.

Simmer (do not boil) the orange slices 45-60 minutes or until rinds are slightly translucent, turning every 15 minutes.

Place orange slices on a cooling rack and allow to cool completely, (1 hour or overnight).

If desired, sprinkle extra sugar over candied orange slices if you prefer the slices less sticky.

Use immediately or keep orange slices refrigerated in an airtight container until ready to use.

The orange slices can be kept up to 1 month and used as a garnish for many desserts.

Reserve orange syrup, in the fridge, for another use being sure to discard after 2 weeks.

Enjoy!
Recipe Notes
*For this recipe I used Mandarin Oranges, but any citrus fruit can be substituted.